Public Administration Student Resources, Scholarships, and Support Services
Get help paying for tuition, succeeding in class, and preparing for your career in public administration with this list of valuable scholarships and student resources.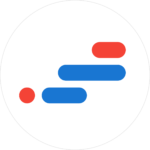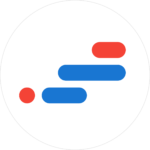 If you want an educational path that leads to a positive difference in society, earning a degree in public administration is a great option. And like any student, graduating with as little debt and as much knowledge and confidence as possible is key. Luckily, many organizations, schools, and government groups offer scholarships (some of which are not open to students planning careers in the corporate world), and support services for public administration students.
This guide showcases over 15 of the top public administration scholarships currently available and some of the most valuable academic and career resources. Keep reading to find the help you deserve affording school and succeeding in your public administration degree program.
Campus and Online Support Resources for Public Administration Students
Among the first places to seek assistance will be you school's student support services. Not only is the help tailored to your academic situation, but you can also rest assured that those helping you are vested in your success. Let's look at some of the places students can rely on for help in their academic and pre-professional careers.
University Student Support Centers and Services
Every school will have different student support services available. Students should do everything they can to take advantage of all that their schools offer. Most of these services focus on helping students learn as much as possible while they are in school studying public administration as well as achieving their career goals once they've graduated. Two such schools with excellent university student support services for public administration students to take advantage of are the University of Arizona and the University of North Carolina at Chapel Hill.
College-Sponsored Scholarships in Public Administration
When it comes to financial aid awards, scholarships are the best because they don't need to be paid back. And when it comes to getting a scholarship, school-sponsored awards are ideal. That's because they often have fewer application requirements, can get applied automatically to your tuition or other education-related costs, and often are easier to get as they are only available to students attending that school.
To find out how to apply for scholarships, students can check in with various sources, such as a public administration program director, an admissions officer, or someone from the financial aid office. To show you the kinds of college-sponsored scholarships that are available, we've picked two schools and scholarships to highlight.