Emergency Management Student Resources, Scholarships, and Support Services
Find 15 scholarships and dozens of academic and career resources created specifically for emergency management students like you.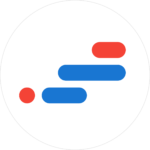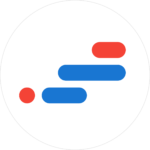 As an emergency management student, you have the potential to help many people in your career. Before reaching this goal, however, you'll likely need a bit of support yourself. College can be a confusing labyrinth of information. You know the support is out there somewhere in the maze, but you don't know exactly where to look.
Effective, robust student support can make a significant difference in academic achievement, mental and financial health, and future success. That's why we put this guide together: to provide you with the necessary student resources for achieving your goals and finding professional fulfillment. It describes the general types of services you can find, links you to numerous emergency management student and professional resources, and identifies valuable scholarships and other financial programs.
Campus and Online Support Resources for Emergency Management Students
There are quite a few emergency management support resources for vocational, academic, and financial assistance. These services are designed to support students across the entirety of their studies, and many of them provide additional assistance in professional development. This section looks at commonly available resources, including those provided by individual schools or programs, online resources specific to emergency management, and resources specific to online programs.
University Student Support Centers and Services
Most online and campus-based programs offer resources designed to support emergency management students and professionals. University-sponsored services are often the best place to begin your search because they anticipate the specific needs of their students and develop resources that meet those needs. These include academic advisory programs, online learning support, and financial aid assistance, together with many other services. Below, we've highlighted two universities who deliver exceptional support.
College-Sponsored Scholarships in Emergency Management
The remaining sections of this guide look at financial aid opportunities available to students studying emergency management. The most lucrative opportunities are college-based scholarships. These awards often see a smaller applicant pool (which increases your chances of receiving funding) and may come closer to covering all the costs since they are administered by the school.
Though we give two examples below, most college and universities with emergency management programs have similar offerings. The best way to find out about these scholarships is to contact your school's financial aid office. Program directors are also a good resource and sometimes know about additional opportunities not widely advertised.