Resources, Scholarships and Support Services for Education & Teaching Majors
From scholarships to help pay for next year's tuition to articles on how to prepare for student teaching, here's where to find the financial, academic, and career-prep support you deserve as a teaching and education major.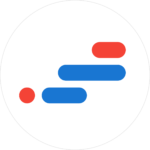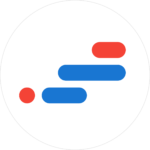 As a teaching or education major, you are preparing to tackle one of the most critical professions in the world. The daily challenges of college life are enough without having to worry about there being resources to support you achieving your goals. Colleges and universities provide this assistance by offering a variety of academic, career, and financial support systems. The thing is, you have to know where to look.
This guide helps education and teaching students, as well as professionals, find basic campus and online support services and provides helpful resources, including professional associations, student organizations, and social media and other online communities. It also identifies how to find and apply for scholarships and other options for financing your education.
Campus and Online Support Resources for Education and Teaching Students
Whether you are an education and teaching student, or a professional advancing your teaching career, questions and even hardships can arise. Effective time management, personal well-being, and financial woes are just a few of the issues often encountered. The following resources can help you maintain your grades and your mental/emotional health while becoming a better educator. Many of these resources are available before, during, and after attending college, so be sure to take advantage of them.
University Student Support Centers and Services
Colleges and universities generally have a student support center, often with different departments offering numerous services and support programs for education and teaching students and professionals. Financial aid and academic advice are the most basic resources available. Additionally, most colleges offer assistance to address specific needs, such as disability services, active-military and veteran services, sexual violence support, legal services, technology support, housing services, writing assistance, tutoring, career services, gender and equality support, and even services for getting you home safely. The following two universities deliver exceptional support for education and teaching students.
College-Sponsored Scholarships in Education and Teaching
There are many notable scholarship and grant opportunities for education and teaching majors. Some of your best options are scholarships that are sponsored by your prospective or current college or university. These awards are typically part of well-established scholarship programs and applying for them is likely easier than for scholarships outside your institution. You can take comfort in knowing the award is designed to support students specifically at your institution and that the school sees it as a worthwhile program to keep in place. To learn more about these opportunities, check with your financial aid office, program director, and scholarship pages on the school's website. Here are two examples of superb college-sponsored scholarships for education and teaching majors.