What Can You Do with an Education Degree?
Sponsored
publicservicedegrees.org is supported in part by advertisements. Featured programs and school matching are for institutions that compensate us. This compensation will never influence our school rankings, in-depth guidebooks, or any other information or resources published on this site.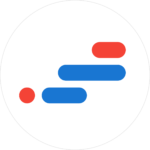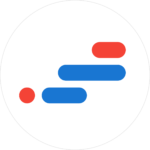 For many, teaching is more than just a job. It's a calling. And if you feel the calling to make a difference in the lives of students through every stage of their development, pursuing a degree in education is an excellent way to do so. A degree in education helps prepare students for roles as teachers, administrators, principals, and other rewarding careers in schools and universities. From K-8 to high school and postsecondary, there are opportunities for teachers at every level of the public and private school system.
Because all states require at least a bachelors' degree to become a public school teacher, earning a degree in education can give you a solid foundation in lesson planning and instruction, classroom management, psychology, pedagogy, and other teaching best practices. Education degrees also offer a variety of concentrations, so you can shape your training around the career you want. Although you can become a teacher with a degree in a subject other than education, pursing an education degree is the most straightforward and direct route into the profession.
This guide helps prospective educators explore a range of education careers, degrees, and work environments and will answer the question, "what can you do with an education degree?"
What Jobs Can You Get with a Degree in Education?
Teaching is a popular avenue to explore with an education degree, but this degree opens up a variety of non-teaching careers as well. The table below illustrates just some of the career paths you can pursue with an education or related degree.
Teaching Careers & Salary Potential
| Job Title | Job Description | Salary Potential |
| --- | --- | --- |
| Kindergarten and Elementary Teacher | Kindergarten and elementary teachers work with young children and teach essential skills and concepts. These teachers teach multiple subjects, communicate with parents, and have a strong understanding of child development. Some elementary teachers specialize in a subject, like art, ESL, or physical education. | $59,670 |
| Middle School Teacher | Middle school teachers help students transition from elementary school to high school by preparing them academically, emotionally, and socially. They typically specialize in a particular subject. | $59,660 |
| High School Teacher | High school teachers work with 9th-12th grade students. They usually teach one subject area, help with college prep, and life skills and act as mentors to students. | $61,660 |
| Postsecondary Teacher | Postsecondary teachers specialize in one subject and typically teach in colleges, universities, and technical schools. They may also engage in research and other scholarly work. | $79,540 |
| Postsecondary Education Administrator | These professionals work in colleges and can take on different roles. Provosts, deans, admissions officers, and academic affairs specialists are all postsecondary education administrators. They work on various institutional operations. | $95,410 |
| Elementary, Middle or High School Principal | Principals are in charge of schools and their operations, including school goals and professional development. They may help develop curricula and ensure that state standards are met. | $96,400 |
| Adult Literacy Teacher | These instructors work with adults of varying education levels to teach English as a Second Language (ESL), high school equivalency, or adult basic education (ABE). | $54,350 |
| Instructional Coordinator | Also known as curriculum specialists, these professionals use their educational knowledge to evaluate, develop, and implement curricula and teaching techniques. | $66,290 |
| Librarian | Librarians can play many roles depending on their workplace and specialties. They help people conduct research and access information and resources. | $59,050 |
| School and Career Counselor | School counselors can work at all institutional levels to help students with academic, social, and emotional issues. Career counselors can also be found in postsecondary institutions and some high schools. They help students determine and plan for their careers. | $57,040 |
5 Non-Teaching Jobs You Can Get with an Education Degree
Although an education degree is often viewed as synonymous with a teaching career, there are other opportunities the degree opens doors to. Here are just a few of the jobs you can get outside of the classroom with a degree in education.
| Job Title | Job Description | Salary Potential |
| --- | --- | --- |
| Writer or Editor | Because an education degree is heavy in reading, writing, and communication, a career as a writer or editor can an obvious choice for individuals who decide the teaching route isn't for them. This can be an especially fitting choice for those who've trained to be English teachers. | $63,200 |
| Curriculum Designer | For individuals who find they prefer to create teaching plans rather than teach them, curriculum design is a perfect choice. These professionals develop educational programs and instructional materials for schools, organizations, and companies. | $59,715 |
| Technical Writer | While you may need to take a course a technical writing beforehand, this is a skill that's in high demand that not everyone excels in. Using the writing skills developed from your education degree, you'll draft user guides, manuals, and white papers for companies large and small. | $59,841 |
| Test Developer | Test developers create and revise exams from public school standardized testing to career certification exams. Because those with an education degree have firsthand experience creating lessons plans and meeting standardized testing demands, this is a smart route to take. | $70,000 |
| Educational Nonprofit Employee | Educational nonprofit organizations are increasingly important to the U.S. public school system. From direct student support to fundraising and lobbying, there are a wide range of jobs in this field for education majors and individuals can still expect to make a difference to the life of students in a less direct, but still important way. | $60,000 |
Where Can You Work with a Degree in Education?
An education degree can open doors to a variety of teaching and administrative careers in several different settings. Let's take a look at where you can work with an education degree.
Preschools
Preschool teachers and assistant teachers typically work with children between three and five years old. Preschool teachers are not only responsible for students' academic development, but social and emotional development, too. A bachelor's degree in early childhood education and development can be helpful in catering to the specific developmental needs of this age group.
Preschool administrators may develop curricula, organize staff training, and manage their school's operations. Administrators typically need teaching experience and well-developed leadership skills, which can be pursued through bachelor's and master's education programs.
Kindergartens & Elementary Schools
Elementary schools give educators the chance to work with a wide range of age groups. Teachers have to teach multiple subjects and may work with students ranging from five to 12 years old. Teacher assistants, special education teachers and aides, school counselors, and administrators, like principals, can all be found in elementary schools.
Elementary education degrees can provide kindergarten and elementary educators with the skills, knowledge, and pedagogy required for working with this age group. Special education teachers typically need a degree in special education or an education degree with a special education track. Specialty teachers, like elementary music and computer teachers, can benefit from an education degree as well as training or experience in their specialty.
Middle Schools
Middle school teachers typically need an education background and a specific content area they can teach, like math or a foreign language. States have different education requirements, so research those before starting your degree. It's common for states to want teachers to major in their content area and complete a teacher education program, but others prefer that teachers have a degree in education or elementary education. A bachelor's degree may be sufficient, but some areas may prefer or require a master's degree.
Principals and deans generally need a master's degree and teaching experience. Counselors can also find careers in middle schools. These professionals are particularly important in the academic, emotional, and social transition between elementary and high school. At minimum, a bachelor's degree and certification are necessary.
High Schools
Teachers, assistants, counselors, and administrators all work together to help high school students prepare for college and adult life. High school teachers often earn a bachelor's degree in a subject they'd like to teach and then earn a master's in education. A bachelor's degree coupled with a teacher training program may be sufficient, but many schools may prefer candidates with advanced degrees.
High school educators may help with college prep and facilitate student clubs as well, so the focused training in working with and understanding 14-18 year olds that can come from a degree in secondary education can be valuable whether you want to teach or take on other roles in high schools.
Colleges & Universities
Postsecondary educators work with both traditional and nontraditional college students, often interacting with people from many different age groups and backgrounds. Instructors typically need a master's or doctoral degree in their subject area. Earning a bachelor's degree in a major subject and a master's or doctorate in education is a popular route to consider.
Career counselors and academic advisors are also vital and require a solid understanding of education and how to help students navigate it. Administrators like presidents, deans, and provosts may have less direct interaction with students, but a background in education can help them lead their schools in a positive and useful direction.
Libraries
School and public libraries benefit from those with education backgrounds. Libraries are incredibly dynamic, and careers aren't limited to database searches and book returns. In public libraries, you may work with adults in literacy and GED programs, facilitate interactive education activities for kids and teens, help seniors gain computer skills, and connect immigrants and refugees with community resources. An education degree can help you develop the vital communication and empathy skills needed to thrive in library settings. It may also help you in creating engaging and useful activities and understanding people's learning processes to better help them.
Earning Your Degree in Education
Earning a degree in education can prepare you for a wide range of careers, not just teaching. Education degrees can be essential to those interested in curriculum development, and they provide a solid foundation for those seeking leadership roles in education, like principals and other administrators. A degree in education can also give prospective school counselors unique insights into the psychology of their students and the issues they face in school and beyond.
However, if you are looking at becoming a teacher, a degree in education isn't your only option; all states offer alternative paths to teaching. Future administrators, counselors, librarians, and other teaching-adjacent professionals can explore a range of degree options as well. Below are some different degrees you can look into if you're considering a career in education.
Education & Teaching Degrees
Education degrees can provide a general, holistic education preparation, or they may branch off into specialties that can help you sharpen skills and deepen knowledge specific to your professional areas of interest. This list of degree options is by no means exhaustive but can give you an idea of the different types of education and teaching degrees that may be available to you.
Early Childhood Education
This degree typically focuses on development and education of children from infancy to eight years old and offers instruction in lesson planning, child development, organization, language and literacy acquisition, and creating an inclusive and dynamic classroom.
Elementary Education
Elementary education degrees can help prepare early career teachers and field newbies to work in K-8 settings. In an elementary education program, you may gain leadership skills, teaching and lesson planning practice, and an understanding of the developmental needs of young learners.
Secondary Education
Secondary education degrees aim to prepare teachers to work in high schools. Depending on the level and type of secondary education degree, you may focus on the content area you wish to teach while getting your education training, or if you already have a major in a content area, your degree may focus wholly on secondary education theory and practice.
Special Education
A degree in special education can help prepare you to work with students who may have a range of disabilities that affect their learning. You can gain skills in behavior assessment and management, intervention, language acquisition, and effective teaching techniques for different students.
Education Leadership and Administration
These degrees may focus on either pre-K-12 or postsecondary leadership and administration. They aim to give education professionals in-depth knowledge on leading and organizing educational institutions. Some prepare graduates to earn a certified principal credential.
School Counseling
Through student-focused psychology and counseling theory and practice, school counseling degree programs often aim to prepare students to sit for their school counselor licensure exams.
Teaching English to Speakers of Other Languages (TESOL)
These education degrees hone in on second language acquisition and different teaching theories and practices for English learners of various language backgrounds. Programs often dive into teaching skills, linguistics, and cultural awareness.
Where Can You Earn an Education Degree?
A bachelor's degree is required to gain licensure as a teacher and most education careers require a four-year degree at minimum. Some two-year colleges offer university transfer teacher training programs, so you can start your teaching education at a community college and matriculate to a four-year college to finish up.
Depending on your intended career path, you may earn a bachelor's degree in a focus subject, like English, and get a teaching certificate or Master's in Education if you want to, for instance, become an English teacher. There are many types of education degrees and certificates to pursue, so contact your school's education department to learn about different degree options that may be available to you. An academic or career advisor can help you determine which degree or sequence of degrees can help lead you to the career you want.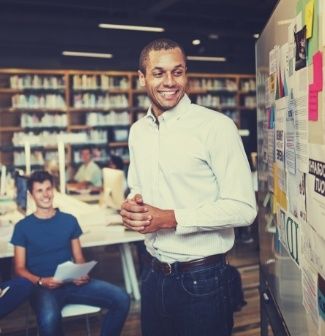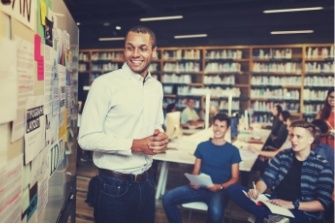 Can You Earn an Education Degree Online?
There are plenty of fully online and hybrid education degree programs available to students looking for some flexibility. You can find online bachelor's, master's, doctorate, and post-bac certificates covering a wide range of education specializations and foundations alike. Online education programs with a teaching focus often require a hands-on teaching practicum, which is done in person. Advanced degrees typically require a capstone, thesis, or other research project, which you may need to present in person at the end of your program.
Learn more about the numerous online education degrees available and find schools that may be a good fit for you by checking out our vetted online education and teaching degree programs.
What Skills Will You Learn with a Degree in Education?
Communication: Learn how to convey ideas and concepts effectively to students, parents, administrators, and other staff verbally and through writing.
Empathy: Working with and understanding students, families, and other educators can develop your empathy, which is essential in creating a safe and trusting educational environment.
Lesson planning: Education degrees offer a lot of practice in creating lesson plans and activities that meet various parameters and outcomes.
Working with different populations: Education careers often involve working with people from all sorts of backgrounds. Degree programs can help you understand and effectively work with different types of people.
Leadership: Leadership is at the core of many education careers, from classroom teaching to district-wide curriculum development.
Flexibility: Education degrees can help you learn how to gracefully and effectively adapt to plan changes.
Pedagogy: Teaching theories and practices through various cultural, social, and political lenses are covered extensively in most education programs.
Curriculum development: Prospective teachers, administrators, and counselors may all gain curriculum development skills to better serve different student populations.
Psychology: Understanding how students, families, and educators think and feel is key to effective education and is typically covered in education degree programs.
Observation: Education majors will hone their observation skills, which is helpful in classroom management, lesson planning, assessing goals and offering appropriate support to learners and staff.
Education & Teaching Career Resources
Association of American Educators
This non-union professional organization of educators throughout the U.S. aims to further the teaching and education fields through support and advocacy for education professionals. Members can get tuition discounts through partnering universities and grants for classroom supplies and professional development.
American School Counselor Association (ASCA)
Access information, resources, and tools for effective school counseling, and connect with other school counselors through ASCA SCENE, a professional social networking platform for school counselors.
AASA, The School Superintendents Association
Prospective school superintendents can get involved with a national network of professionals, access education and professional development resources and check out journals, newsletters and magazines to stay up on current issues in education administration.
American Association of University Administrators
This professional organization is the only one in the country that caters to higher education professionals interested in all levels of higher education administration and management. Members can participate in leadership summits and fellowships.
Education Week and Education Week Teacher
Stay up-to-date on topics in education and teaching. Also use EdWeek's job search tool to find education careers in your area.
National Association of Elementary School Principals
Get an inside look into what it's like to be an elementary school principal and join this national network of professionals to access education, professional development and school improvement resources.
National Association of Secondary School Principals
Connect through online communities for secondary school principals, advocate for national policy reform, keep track of education news special topics through the NASSP School of Thought blog.
National Education Association (NEA)
Access a ton of education resources and tools, like lesson plans and classroom management ideas and read up on current issues and events in education. NEA's Aspiring Educators Program can offer additional support to education students, too.
Teach.org
Teach.org is a nonprofit that provides extensive information and resources to help educators at all stages in their careers and educations. Access how-to guides, region-specific information and career path navigation tools.
TeachAde
TeachAde provides educational resources for teachers and offers opportunities for educators to connect online, create their own professional groups, and organizations and contribute their lesson plans and activities to the TeachAde community.