100+ Resources for ESL/ELL Students, Teachers & Parents
Being able to communicate in English is critical to succeeding in today's world – yet the language can be challenging to learn as a nonnative speaker. Whether you're an ESL student, parent, or teacher, use these resources to help make the path to proficiency easier.
Last Updated: 08/14/2020
Meet the Expert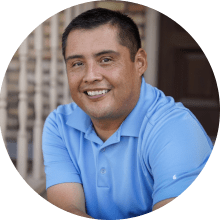 David Ceron
David Ceron has been an educator for 14 years with experience in elementary, middle school, and high school. He normally has worked in areas where the ELL population is 50% or higher.
Need help translating this page?
Need help translating this page?
Need help translating this page?
Chrome
When visiting a site that's not in your native language, Chrome should automatically display a pop-up at the top of the browser window. If this doesn't work, click on the translate button manually or right click anywhere on the page and click Translate to [Language]. For more information on how to translate webpages in Chrome, follow these instructions from Google.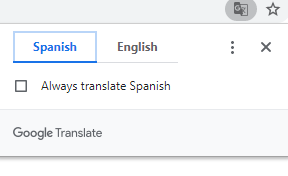 Need help translating this page?
Safari
Safari does not have a built-in translator. To translate a page, you can download a third-party browser extension or iOS app from the Apple Store. Popular translation apps and extensions include:
Mate: Universal Tab Translator
You can learn how to install Safari extensions on this Apple support page.
Need help translating this page?
The demand for English-learning services is continuing to rise in the U.S. and abroad. Ten percent of K-12 students in U.S. public schools were English Language Learners (ELLs) in 2017, and it's expected one in four will be by 2025. Other populations need help learning English, too, including many of the over million international college students studying at U.S. universities, new immigrants to English-speaking countries, and students abroad who are learning English as a second or third language.
Research shows it can take 5 to 7 years to acquire English at the levels needed for professional and academic success and this process can be demanding. Becoming proficient in English should be achievable for anyone who needs it, but finding help isn't always easy. Designed for ELL/ESL students of all levels, parents, and teachers alike, this guide provides over a hundred practical resources to make the road to English proficiency more enjoyable. From fun quizzes and mobile apps to free lesson plans and valuable support organizations, this is a page you can keep coming back to for help whenever you need it.
Useful English Language Learning Terms to Know
The English language learning world is full of acronyms, abbreviations, and technical terminology. Below is a handy glossary to help you get started.
ESL
One of the more common designations, ESL (English as a Second Language) refers to learning programs that help non-native students acquire English, or to describe the teachers and students involved in these programs.
EFL
EFL (English as a Foreign Language) describes non-native students who learn English while residing in their home country. They typically learn English in an environment where it is not the official language.
ESOL
English for speakers of other languages (ESOL) refers to education programs designed to help non-native students learn English.
ELL
Similar to ESL, ELL (English Language Learners) refers to non-native English language learners. It describes both youth and adults but is most often used in K-12 settings.
ELP
ELP stands for English language proficiency. It represents the level of skill learners have with the language. In the U.S., most education programs must conform to state and federal ELP standards.
ESP
English for specific purposes (ESP) refers to instruction for learners who need proficiency in the vocabulary specific to their job.
IELTS
IELTS stands for International English Language Testing System. This popular English-proficiency test is used by universities in English-speaking countries to test the skill level of incoming international students.
LEP
Also known as limited English proficiency, LEP refers to speakers of other languages who have not yet achieved English fluency.
Language Fluency
This broad designation indicates a person's language use and facility. English fluency means you can express yourself and understand others. It refers to both oral and written skills.
Native Language
Sometimes referred to as first language, this term signifies the language acquired since birth. It is normally the language of your ethnic group or home country.
Primary Language
Your primary language can be your native language, but not always. It refers to the language you use in education, professional work, or everyday life.
TESOL
This acronym stands for teachers of English to speakers of other languages. Educators in this area receive professional certification and usually instruct ESL or ELL students.
TOEFL
The Test of English as a Foreign Language (TOEFL) is one of the primary exams, along with the IELTS, that international students take to prove their English proficiency at English-speaking universities.
ESL/ELL Resources, Tools, and Support
The list below outlines some popular tools, apps, and other websites for ESL/ELL students, teachers, and their families. It includes resources for learners at every level of proficiency.
Legal Rights of ESL/ELL Students in the U.S.
There are a number of state and federal laws that protect empower ESL/ELL students and teachers. This section looks at just a few of those regulations.
Additional Tips and Insights from an ELL Educator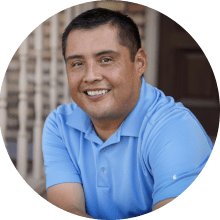 David Ceron
David Ceron has been an educator for 14 years with experience in elementary, middle school, and high school. He normally has worked in areas where the ELL population is 50% or higher.
Federal legislation and landmark court cases remain in place, but laws and regulations are constantly changing. It can be hard to sift through all the technical terminology, especially if you are new to the language. What should ELL/ESL students know about their legal rights?
Students need to know that there are programs in place that offer assistance, especially when it comes to standardized testing. In Texas, for example, students are offered extra time for exams. They are also offered the use of regular and electronic translation dictionaries while taking exams. And finally, students and parents of ELL students always have the right to remove the label.
How can teachers go beyond standard advice to better serve not only ESL/ELL students but also family members who may have limited proficiency in English?
Having the family buy into the process of learning the English language is key! Although not required, one very effective thing was having a pre-school-year conference with both parents and students. I explained everything I would be covering in my class as well as show the long list of resources provided specifically for ELL students. Parents and students were able to express any questions or concerns they may have prior to the school year.
Some educators may be faced with providing for ESL/ELL students who have additional needs beyond language acquisition. How can special education teachers balance and prioritize their efforts to include both areas?
Communication is key. Once again, having a conference before the start of the school year is absolutely essential. This is where both the regular teacher and the special education teacher can collaborate and game-plan. Doing this has saved me so much time and energy once the school year begins because I am able to create differentiated lessons specifically for special needs/ELL children.
What are some practical things teachers and educators can do to support ESL/ELL students in traditional classrooms where language acquisition may not always be the primary aim?
Many newcomers who are trying to learn the English language tend to be very quiet in class in the hopes that they will never be called on by the teacher. This is where educators must have a student-centered classroom where every student plays an active role. Teach all students how to properly reply to a question by requiring that they start their answer with a teacher-created sentence stem. Create a positive classroom environment where questions are welcomed without shame.
How can parents/guardians better support their ESL/ELL students at home? What challenges do they face and how can they overcome them?
Parents/guardians play the most important role. It doesn't help the student when they return home to using solely their native tongue. I've seen first-hand how parents who refuse to learn and adapt at home derail positive steps gained at school. When learning a new sport or skill the amount of practice outside lessons greatly determines success. It is so important that ELL students be given the opportunity to practice what they learn at home.