Graduate Programs with No GRE Requirement
Learn about online and on-campus graduate programs with no GRE requirements. Understand what the GRE is and discover common qualifications for GRE waivers.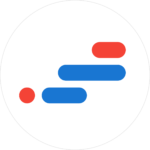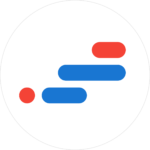 For many graduate school hopefuls, the obstacle standing between them and a master's degree is the dreaded GRE. The Graduate Record Examination (GRE) aims to determine a an applicant's likelihood of grad school success. And while the GRE used to be a go-to method for gauging academic ability,
These days, the GRE still has its place in higher education. But as graduate schools begin to approach admissions more holistically, having a low GRE score, or no GRE score at all, doesn't mean you can't gain entry into a prestigious grad program. Learn which schools are forgoing the GRE and find the program that fits your academic and professional goals while working towards your master's degree.
Getting into Grad School: Do I Need the GRE?
Whether or not you need to take the GRE depends on the field you want to study in addition to the school you want to attend. The current trend among grad schools is away from requiring GRE scores from applicants. However, many factors impact GRE requirements. Some schools still require it for admissions, and some indicate it as a way to bolster your chances of getting accepted. Consider the following questions and answers to help you decide if you should take the GRE.
What is the GRE?
The GRE is a computer-based, standardized exam that measures the analytical writing, critical thinking, and verbal and quantitative reasoning skills of test-takers. These general skills are not exclusive to a specific field of study but applicable to all fields. GRE test scores are a requirement for admissions to hundreds of graduate programs throughout the U.S., Canada, and some other countries.
Are there graduate fields that don't require the GRE?
Many graduate fields of study – such as those detailed below – do not require applicants to submit GRE scores for admission. GRE requirements now have more to do with specific schools rather than specific majors, and the current trend of graduate schools is away from GRE requirements. The biggest determining factor in whether the GRE is required or not is often if it exists as a school requirement for all graduate applicants. Relatively few individual programs require the GRE if the school does not require it for all its graduate programs.
Can I get into grad school with a poor GRE score?
A poor GRE score, though possibly indicative of a general struggle with reasoning and thinking, is likely not a death sentence to grad school ambitions. Most grad programs consider several factors when selecting students for graduate degree programs. These typically include undergraduate GPA, letters of recommendation, personal statements indicating clearly defined career goals and a passionate interest in the field of study, and prior experience in the major field. Also, if you're applying to a program that does not require a GRE score for admission, you don't have to share your poor score with them.
Test Not Required: Grad School Programs with No GRE
In the past, taking the GRE was a common requirement for entering a master's or doctorate program at any school and in any major in the U.S. That's no longer the case. Here's a look at some of the many master's and doctoral degree programs that no longer require the GRE.
Common Master's Programs with No GRE Requirement
The following 10 programs are among the most popular master's degree programs today that don't commonly require submission of GRE scores for admissions.
Common Doctoral Programs with No GRE Requirement
As with master's programs, there is a growing number of grad schools no longer requiring doctoral applicants to submit GRE scores in order to gain admissions. Below are 10 of the most common no-GRE doctoral majors available.
Doctor of Computer Science
Computer science doctoral degrees are for select students interested in pursuing careers in research and academia (PhD) or top-level positions in applied practice (DCS, DCSc). GRE scores requirements depend on the specific program's admissions requirements. Emory College's Ph.D. in Computer Science and Informatics is an example of a quality no-GRE computer science doctorate program. If you're interested in pursuing your computer science doctorate online, your options are quite limited since most programs require on-campus class attendance. One exception is Northcentral University's 100% online Doctor of Philosophy in Computer Science, which also does not require GRE scores for admission.
Doctor of Education (EdD)
The Doctor of Education (EdD) degree prepares graduates for the highest level leadership and administration jobs in the field, including as principals, superintendents, college deans, university presidents, and department directors. One example of an online EdD program with no GRE requirement is the Doctor of Education program at Maryville University. Students interested in careers geared more toward education research and postsecondary academia may want to consider pursuing a PhD in Education degree, such as the no-GRE PhD in Education from the University of Arizona.
Doctor of Healthcare Administration
The Doctor of Healthcare Administration (DHA) is a practice-based degree designed primarily for experienced executives seeking advanced training to take on senior positions in the healthcare field. GRE test scores are typically not required since applicants demonstrate competency through the successful completion of their master's degrees and work experience as professional educators. DHA degree seekers have a large selection of both on-campus and online no-GRE programs available. Examples include the DHA programs at Central Michigan University (hybrid) and the Massachusetts College of Pharmacy and Health Sciences (fully online).
Doctor of Information Technology
Through the study of theoretical knowledge and development of advanced applied skills, information technology doctoral degree programs prepare graduates for leadership positions in research and academia as well as with government agencies and private businesses. GRE scores are often needed for admission into IT doctorate programs, though a small number of programs, particularly online ones, do not require them. A good example of a no-GRE online IT doctorate is the Doctor of Science in Information Technology (DScIT) offered by Middle Georgia State University. This program's curriculum is fully online except for two brief campus residencies attended at the beginning and end of the program.
Doctor of Nursing Practice (DNP)
The Doctor of Nursing Practice (DNP) prepares RNs to become top-tier leaders in the advancement of nursing policy and patient care throughout their profession. GRE scores are often not a requirement for admission to DNP degree programs, likely because students accepted into these programs must possess current RN licensure and have substantial practice experience. Both BSN-to-DNP and MSN-to-DNP programs are available in fully online or hybrid formats. Among the many of these programs with no GRE requirement is the DNP program at the University of California San Francisco, which combines online coursework with select in-person immersions. Like all CCNE-accredited DNP programs, students must also complete a minimum of 1,000 post-baccalaureate clinical practice hours.
Doctor of Public Health (DrPH)
The DrPH is a practice-oriented degree designed to prepare graduates for leadership positions in a range of public health practice settings. Students whose professional interests lean more toward research or academia may want to consider a public health PhD program instead. A GRE score may not be needed to apply to the DrPH program, since programs often accept an applicant's previously-earned MPH degree and substantial work experience in its place. In addition, many DrPH programs offered in online formats do not require GRE scores for admission. Traditional and online doctor of public health programs makes earning your doctoral degree doable while maintaining a full professional life.
Doctor of Social Work (DSW)
An online social work doctorate (DSW) is designed for current social work professionals seeking careers in social services administration and leadership or advanced social work practice as licensed social workers. Admission into most DSW programs requires a previously-earned MSW or closely-related degree along with substantial post-master's professional experience, negating the need to test for the skills covered by the GRE. One such program is the DSW program from the University of Alabama that combines online coursework with short-term on-campus summer residencies.
PhD in Cybersecurity
Doctoral programs in the cybersecurity field come in several degree types (e.g., PhD, DSc) and specializations (e.g., Cybersecurity, Cyber Operations, Information Assurance, etc.) All these degrees prepare students to become top leaders in government and private industry in the highly in-demand cybersecurity field. Online PhD in cybersecurity programs are readily available, many with no GRE score submittal requirements. One such school of particular note is Capitol Technology University, a small private institution located in Washington, D.C., which, along with its PhD in Cyberpsychology, offers four other no-GRE cybersecurity-related online doctoral degree options.
PhD in Human Services
The PhD in Human Services degree prepares current healthcare professionals for advanced careers in human services research and physiological and wellness services geared toward vulnerable populations. GRE scores are often not required for admission into human services doctorate programs since program applicants typically possess extensive professional experience in human services or any one of several related fields.
A small number of online human services PhD programs are available, and they typically consist of fully online didactic coursework combined with short-term, on-campus residencies and/or dissertation presentations. The PhD in Human Services offered by the University of Arizona Global Campus, for example, features a curriculum that is primarily completed online but also includes in-residence weekend workshops.
Going Around the GRE: Ways to Get Exam Waivers
Along with the growing list of colleges and universities offering degree programs with no GRE requirements, there are many that waive GRE scores for applicants meeting certain qualifications. Waiver requirements vary from program to program, but you may be able to forego the GRE if you meet one or more of the following criteria detailed below.
Have solid professional experience
Substantial professional work experience in the major field of study is often accepted in place of GRE scores. Factors commonly considered in the waiver decision include the number of years of full-time work experience along with the type and substance of that work. Confirmation of applicants' professional work experience is often evidenced by letters of recommendation submitted with their applications.
Submit a portfolio
Some graduate majors, particularly those in architecture and the performing and fine arts, have traditionally required students to submit portfolios of their work as part of the admissions process. These portfolios confirm the competencies needed for success both academically and professionally. Additionally, samples of prior professional work in other forms – like academic papers, scholarly articles, creative writing samples, etc. – are increasingly being accepted by graduate programs as proof of the sorts of skills tested by the GRE, thus making the need to submit GRE scores unnecessary.
Choose a high demand field
High job demand in a particular occupation or field, like cybersecurity, often plays a determining role in whether GRE scores are required for admission into degree programs in that field. Grad schools want to incentivize enrollment in majors that prepare students for high-demand careers, and ditching GRE requirements is one way to do that.
Earn a high GPA
Possibly the most common ground upon which graduate degree programs waive GRE requirements is an applicant's high GPA on previously completed undergraduate or graduate coursework. Specific requirements vary among programs, particularly regarding meeting a stated GPA level. Also, one program may accept a student's high cumulative GPA while another may only consider the GPA for a degree or coursework in the specific major subject.
Choose an online program
Online graduate programs are much more likely to be GRE-free than their campus-based counterparts. This is because online grad programs tend to cater to working students whose work experience serves as proof of competence in the skills tested for in the GRE and because a major selling point for online degree programs has always been their convenience. And what's more convenient than waiving the requirements for GRE test scores?