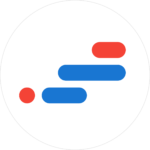 When you think about the cost of college, you may feel overwhelmed. From tuition and room and board to books and supplies, there's no doubt that higher education is a big investment. But long before you have to start thinking about those fees, the process of applying to college comes with a price tag of its own. A recent CNBC report related the story of a high school senior who spent more than $1,700 just on college applications and related fees. While that may be on the higher end, the point remains the same, getting into college isn't free.
Between ensuring you've applied to your top-choice colleges and throwing in a few safety schools, application fees can add up quickly. For some students, this is simply part of the process, but for others, these costs prove prohibitive. Luckily, application fee waivers are available, and they can make all the difference during the college application process. Keep reading to learn about the variety of application fee waivers available and discover how you can take advantage of them.
Why Are Fee Waivers Important for College Students?
The application process gets pricey, especially for students with limited means. The average college application costs $44 per school, with the most expensive fees averaging $78 per application, according to U.S. News & World Report. A prospective student may have to make hard choices about which school or schools to include, which to skip, and whether to apply at all. By applying to fewer schools, the student has less leverage to compare and negotiate financial aid packages or take advantage of school-specific scholarships. Worse yet, a very short list of competitive schools could yield zero acceptances—a dream-shattering result.
Recognizing the undue burden application fees place on students from lower-income households, some colleges and application providers now offer application fee waivers. Each provider sets individual requirements for eligibility, so you'll need to start your search early to tap into the resources that fit your financial situation. Read on to learn about some of the most common and useful application fee waivers.
Who Is Eligible For Fee Waivers?
Fee waivers can make the difference in whether a student applies to colleges or not. Suppose a learner and their family find that the cost of even one application doesn't fit the budget. In that case, the student may never get the chance to learn more about awards, scholarships, and other types of financial aid that can help them graduate with a degree and start a well-paying career. In other cases, students might not realize that a fee waiver might be available to them—especially waivers that aren't based on income. Scan the listings below to learn more about the wide range of students who qualify.
Students who received the College Board's SAT fee waiver
You qualify for this waiver if you're eligible for the free/reduced price school lunch program, your annual family earnings fall within the income eligibility guidelines for the program (even if you don't actually participate), or you're enrolled in any governmental program that supports low-income families. Receiving the waiver allows you to take two free SATs and receive two free Question-and-Answer Service Reports.
Students who are eligible for the ACT fee waiver
To receive an ACT fee waiver, you must be enrolled currently in the 11th or 12th grade; live in the U.S., a U.S. territory, or Puerto Rico; and meet at least one economic indicator on the waiver form. You can use the waiver up to four times and must request your school counselor to apply on your behalf.
Students who apply online
Some schools now allow students who apply via an online application to skip the fee without using a waiver. At Bowling Green State University, for instance, any prospective student can apply for free online. Check with schools of interest to see if any offer this type of incentive.
Students in financial need
Granting a college application fee waiver request is primarily done on the honor system by colleges. Typically, school counselors must provide a signed form stating that the student qualifies based on financial need and request in writing a fee waiver.
Students with alumni connections
Some colleges now provide alumni fee waivers, making it easy to bypass the payment step if one of your parents attended the university. Some schools, such as the University of Oklahoma, allow any student who knows an alumnus of the institution in any capacity–friend or family–to apply for a fee waiver.
Students who visit campus
To incentivize prospective students to visit campus and see what the school offers, many provide fee waivers. At the University of Richmond, for instance, on either your Common App or Coalition App you can use a campus visit code to waive application fees for the school. Even if in-person visits are suspended due to COVID, virtual visits may qualify for similar waivers.
Students with particularly impressive grades
While this type of fee waiver isn't often advertised on college websites, don't be afraid to highlight your impressive test scores and GPA before asking about a fee waiver. Universities want to attract talented, intelligent students and will often bypass the fee requirement for learners with exceptional academic histories.
International students applying to U.S.-based colleges may qualify for a fee waiver, but it depends on the school. For example, Union College advertises that it doesn't charge application fees for international students. If you don't see any info on the admissions page, reach out to an admissions counselor and ask if a fee waiver is an option.
Students who are eligible for the Federal Free or Reduced Price Lunch Program
If you qualified for an ACT/SAT fee waiver based on enrollment in the free/reduced price school lunch program, many colleges will also waive their application fees. At the University of Louisville, school counselors send a statement on official letterhead to help students qualify.
Students from families who receive public assistance
Recognizing that students whose families receive public assistance likely fall into the low-income category, many colleges now try to ease some of the financial burden by offering an application fee waiver. Columbia University in New York is one of the many institutions offering this benefit.
Students who live in federally subsidized public housing, a foster home, or are homeless
If you qualify under any of these categories, you may receive an application fee waiver. Take a look at Texas Tech University for an example of how the process works. The University of South Florida goes a step further. Recognizing the financial burden students in these categories face, particularly those who are homeless, the school offers tuition waivers.
Students who receive an invitation to apply
If a college is courting you to enroll, be it for academics, athletics, or another reason, you will likely receive an application fee waiver. If not, don't be afraid to reach out to an admissions expert and ask for this incentive.
How to Get Your College Application Fees Waived
Now that you know more about the range of students likely to qualify for a fee waiver, check out these tips to get the specifics on how to save along the way.
1
Common App Waiver
While the Common App itself is free, every school a student applies to typically charges a fee between $30-$75. Students with qualifying financial circumstances can request fee waivers within their Common App if they meet one of the following requirements:
Qualifies for an ACT/SAT fee waiver
Qualifies for federal free/reduced price school lunch program
Family income falls within the income eligibility guidelines for the free/reduced price school lunch program
Qualifies for government programs to support low-income families
Lives in subsidized public housing, foster home, or is homeless
Can provide a statement from a school official or counselor stating financial need.
2
College Board Fee Waiver
If you qualified for the SAT fee waiver, you could be eligible for application fee waivers to more than 2,000 participating colleges and universities via College Board. There is no additional application to qualify for these waivers; you will receive them alongside your SAT scores. You can also use these same waivers when applying through the Common, Coalition, and Universal College Applications. At this time, College Board doesn't place a limit on how many waivers you can use, meaning you can apply to as many colleges as you want without incurring application fees.
3
NACAC Application Fee Waiver
The NACAC option allows qualifying students to receive individual application fee waivers after getting their school counselor or another education official to sign off on the document. Some of the qualifying economic need indicators include:
Qualifies for an ACT/SAT fee waiver
Eligible for the free/reduced price school lunch program
Family income falls within the income eligibility guidelines for the free/reduced price school lunch program
Student receives governmental aid for low-income individuals
Family receives public assistance
Student lives in subsidized housing, foster care, or is homeless
Student is an orphan or ward of the state
Other qualifying event attested to by a school official.
4
Direct Fee Waivers from Colleges
Even if you don't qualify for any of the fee waiver programs listed above, you may still find an individual college that offers direct application support. Many colleges include this information in the admissions section of their websites, but you can also ask an admissions counselor if you can't find the details online. Northwestern University provides a good example of what to look for if you're an incoming freshman. Even if you're a transfer student, it's worth looking into fee waivers. Binghamton University is just one of many schools that work to make college accessible regardless of your enrollment status.
5
Look for Colleges with No Application Fee
Recognizing the undue burden application fees put on many students, some colleges have opted to waive application fees for all prospective learners, regardless of income. Examples of schools with no application fee include Agnes Scott College and Aims Community College. College Board provides a comprehensive list of other schools that bypass this requirement. In addition, states such as North Carolina offer a free college application week, with schools signing on to waive their fees during that time period.
Additional Discounts & Resources for College Students
20 Things You Can Buy with Student Discounts
Aside from application fees, starting college can be expensive when purchasing a laptop, textbooks, and other required tools. U.S. News & World Report looks at how to save on these needed items.
In addition to providing SAT waivers, College Board offers fee reductions for AP exams to qualifying students. Not only can this free up funds for college-related expenses, but passing AP exams can also help lessen the number of courses you have to take once you reach college, lowering your overall tuition cost.
Applying to College: Your Counselor's Role
College Board looks at how high school counselors can help you through the admissions process, including taking advantage of fee waivers and finding schools with no application fees.
This nonprofit operating under AmeriCorps provides college admissions support to public high school students free of charge.
Common Black College Application
If you plan to apply to historically black colleges and universities (HBCUs) as a student of color, this application allows you to apply to up to 53 HBCUs for only $35 total.
This website allows you to virtually tour more than 1,300 college campuses and helps you save money on things like transportation and lodging.
Another free resource, Get Schooled helps students navigate the college admissions process and provides support for applications and financial aid services.
Getting Ready for College Applications for Parents
The process of applying to colleges can seem overwhelming for busy parents. This comprehensive YouTube video highlights how to prepare adequately and save money along the way.
How to Save Money During the College Admission Process
JLV College Counseling walks you through the admissions process and provides a list of actionable tips to avoid breaking the bank.
Saving Money, and Your Sanity, on College Visits
The New York Times looks at how costs can quickly add up when visiting colleges and offers ideas on how to go through the process with less expense.