Sponsored
publicservicedegrees.org is supported in part by advertisements. Featured programs and school matching are for institutions that compensate us. This compensation will never influence our school rankings, in-depth guidebooks, or any other information or resources published on this site.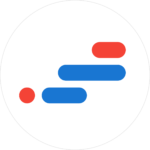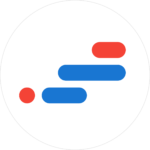 If you are looking to pursue a career in counseling, human resources, or social services in Texas, a master's degree in psychology is a great starting point. With the option of online, hybrid, and in-person coursework, you can customize your education to fit your learning preferences and career goals.
This guide provides a comprehensive list of the best accredited psychology master's programs in Texas to help you find the right fit. Whether you are interested in specializing in a particular field or seeking financial aid opportunities, we have got you covered. Keep reading to learn about tuition costs, online degree options, and specialization paths to help you make an informed decision.
Best Psychology Master's Programs in Texas: 2024
The top psychology master's programs in Texas can serve as stepping stones into doctoral programs or as preparation for a multitude of career fields. To help you choose the right school for you, we've highlighted some of the top programs in terms of affordability, accreditation, and student support services. The three colleges below earned top honors in 2023.
The University of Texas at Tyler

The College of Education and Psychology at the University of Texas at Tyler gives students three psychology master's options: clinical psychology, school counseling, or clinical mental health counseling. Under the umbrella of clinical psychology, students choose between tracks in general clinical psychology or neuropsychology.
Each program requires 60 credits that usually take about two years of full-time study. Though the programs in clinical and counseling psychology require hands-on classroom training, the program in school psychology can be taken entirely online with its internship completed at a location convenient to the student. Admission requires three letters of recommendation, an admissions essay, and a completed application. GRE scores are required for the clinical psychology and school counseling programs.
Delivery:
Online
On-Campus
Full-Time
Specialization/Concentration Tracks:
Clinical Psychology
Counseling Psychology
School Counseling
The University of Texas at Arlington

The Master of Science in Psychology at the University of Texas at Arlington is among the best psychology graduate programs in Texas. Application for this competitive program requires GRE scores, a bachelor's degree with a grade point average minimum of 3.0, a personal essay, and completion of certain prerequisites like statistics and experimental methods.
The psychology master's program at UTA offers three specializations: psychological sciences, health/neuroscience psychology, and industrial/organizational psychology. Students in the psychological sciences and health/neuroscience psychology concentrations are required to complete and defend a thesis, while those in the I/O concentration are not but have the option to do so. Additionally, all students must complete at least 400 hours of related internships.
As a student in the program, you'll have access to a range of campus services, including the Industrial and Organizational Psychology Research Lab, computer labs, multi-media lab, and assistantship opportunities.
Delivery:
Specialization/Concentration Tracks:
Psychological Sciences
Health/Neuroscience Psychology
Industrial/Organizational Psychology

Texas A&M University offers a Master of Science in Psychological Sciences that emphasizes industrial/organizational psychology and serves as a solid stepping stone to the PhD program, though it can also stand on its own for those wanting to enter the workforce. Students learn from nationally recognized leaders as they apply psychological principles to human resources and organizational behavior in business.
Program options include a 32-semester credit thesis option and the 33-semester credit non-thesis option. Those who choose the thesis option will defend it as their final project, and those who don't must complete a comprehensive exam to graduate. Transfer credits can lessen your time in the program, and up to 12 are allowed as long as they come from Texas A&M.
Delivery:
Specialization/Concentration Tracks:
Industrial/Organizational
Specializations for Master's Psychology Programs in Texas
While bachelor's level psychology degrees typically offer a general knowledge of psychology principles, the master's level provides specialization and allows students to focus on an area of expertise. We've highlighted some of the most popular specializations in psychology master's programs in Texas to give you an idea of what is available.
Clinical Psychology
Some psychology specialties focus heavily on data collection and analysis, but clinical psychology emphasizes research, theory, and practice and prepares graduates to work with clients in a clinical setting. Clinical psychology at the master's level prepares graduates for work as counselors, marriage and family therapists, social workers, and the like. It can also serve as a solid stepping stone to the PhD.
Examples of Texas Colleges with this Psychology Master's Program
LeTourneau University (Online or On-Campus)
University of Texas at Tyler (On-Campus)
Applied Psychology
The master's in applied psychology focuses on practical problem-solving skills, interdisciplinary theories and research, and the practice of psychology in various fields like industrial-organizational psychology, marketing, social work, healthcare, education, and more. Applied psychology opens doors to a variety of fields in which it's important to understand the workings of the human mind.
Examples of Texas Colleges with this Psychology Master's Program
Angelo State University (Online or On-Campus)
Tarleton State University (On-Campus)
Texas A&M University – Commerce (On-Campus)
School Psychology
This major prepares graduates to work in educational settings as guidance counselors and career counselors or in administration. School counselors work closely with students, teachers, parents, and faculty members to create a safe, welcoming atmosphere for children and youth. They also offer assistance to families in the school community.
Examples of Texas Colleges with this Psychology Master's Program
University of North Texas (Online or On-Campus)
Stephen F. Austin State University (On-Campus)
Texas A&M (Online)
Industrial/Organizational Psychology
Those specializing in industrial/organizational psychology often work with businesses, organizations, and governments to address workplace issues and employee satisfaction. They help improve productivi