Sponsored
publicservicedegrees.org is supported in part by advertisements. Featured programs and school matching are for institutions that compensate us. This compensation will never influence our school rankings, in-depth guidebooks, or any other information or resources published on this site.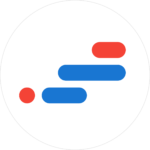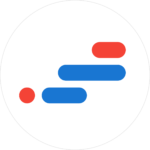 If you have a keen interest in human behavior and want to develop skills applicable to various professions, such as counseling or forensics, pursuing a master's degree in psychology could be a wise decision. Whether you're transitioning from another field or already hold an undergraduate degree in psychology, top psychology master's programs in California offer comprehensive training to help you achieve your career goals. Our guide provides details on both on-campus and online programs, specialized concentrations, and some of the best psychology master's programs in California. By reading through the guide, you can find the program that aligns with your aspirations and helps you advance your expertise.
Best Psychology Master's Programs in California for 2024
Finding the best psychology master's programs in California – and the one that's right for you – is one of the most important things you'll do to pave the way for career success. To help with your search, we've analyzed the quality of schools around the state based on factors like curriculum, affordability, and program flexibility, and put together the following list of the best psychology master's programs in California. Keep reading to find detailed descriptions of standout schools for 2024.
Alliant International University

The Alliant International University California School of Professional Psychology provides an education rooted in both classroom work and hands-on experiences. Inside the classroom, the school offers small classes so students get individualized attention and mentoring to give students the extra help they may need to be successful. Outside the classroom, Alliant provides experiential learning thanks to partnerships with numerous organizations around the state, including rehabilitation programs, inpatient mental health facilities, research organizations, residential treatment centers, and government agencies.
In its quest to be the best psychology master's program in California, the school offers a variety of master's degrees to cater to students with diverse interests. For example, in the marital and family therapy program students learn how to help patients who are going through challenges that affect their relationships; the clinical psychopharmacology program focuses on training licensed psychologists on how to safely prescribe psychotropic medications based on state and federal regulations; and the organizational psychology program addresses training and development, organizational change, personality psychology, and human resources management.
Program Delivery
Specialization/Concentration Tracks
Clinical Psychopharmacology
Marital and Family Therapy
Organizational Psychology
Clinical Counseling
California State University, Northridge

California State University, Northridge (CSUN) provides degree programs that help students develop into knowledgeable and competent professionals able to use the skills and concepts from their graduate studies in diverse work settings, including schools, mental health clinics, government agencies, or private companies. To be admitted, prospective students must have a bachelor's degree in psychology with at least a 3.0 GPA and a high score on the GRE examination. Also, when students apply, they submit a statement of purpose, letters of recommendation, and a current resume.
After being admitted, CSUN students can enroll in a master's program that focuses on psychological science, clinical psychology, or applied behavior analysis. These programs take two years to complete, and the curriculum combines coursework and practical experiences to give students hands-on training.
Program Delivery:
Specialization/Concentration Tracks:
Clinical Psychology
Psychological Science
Applied Behavior Analysis
California State University, San Bernardino

Whether students are interested in providing counseling to patients, conducting research, or working as educators, there is a master's degree program at California State University, San Bernardino (CSUSB) to help them achieve their goals. The clinical/counseling psychology program is designed for those interested in mental health care, early childhood education, or biomedical research, while the child development degree prepares students to work as community college professors, child and family advocates, parent educators, and directors of early childhood programs.
No matter what degree students choose, CSUSB gives them the support they need to thrive in the program and beyond. Students may be able to participate in externship programs, where they put their knowledge and skills to the test in a real-world setting, or in research projects that allow them to work closely with faculty members. The school provides one-on-one mentoring so students get the extra attention that can help them as they tackle the curriculum.
Program Delivery:
Specialization/Concentration Tracks:
Child Development
Psychological Science
Industrial/Organizational Psychology
Clinical/Counseling Psychology
Specialization Options for Master's Psychology Programs in California
The field of psychology offers great career versatility, and pursuing a psychology degree in California can offer a wide range of specialization options. With different areas of psychology to choose from, you can select a program that provides the best training to achieve your career goals. Below are examples of specialization options offered in psychology graduate programs in California, along with a selection of schools that offer these degrees.
Clinical Psychology
If you're passionate about aiding individuals in overcoming mental health challenges and wish to work directly with patients, pursuing a master's degree in clinical psychology may be an excellent choice for you. This program equips students with the necessary skills to diagnose, treat, and prevent various psychological disorders by utilizing different therapeutic techniques, such as cognitive behavioral therapy and the psychodynamic approach. Throughout the program, you'll delve into a diverse range of topics, including human development, psychotherapy, and psychopathology. Upon graduation from this psychology master's program in California, you'll be well-equipped to pursue a career as a therapist, educator, or researcher, making a positive impact on the lives of many individuals.
Examples of California Colleges with this Psychology Master's Program
Antioch University (On-Campus)
California State University, Northridge (On-Campus)
San Francisco State University (On-Campus)
Forensic Psychology
Forensic psychology is an exciting and rapidly growing field that combines psychology and law. By studying forensic psychology, you'll learn to apply psychological principles and theories to legal cases, ranging from criminal investigations to family court proceedings. This graduate program typically covers topics such as criminal behavior, forensic linguistics, and the psychopathology of crime. With this training, graduates of forensic psychology programs are well-prepared to pursue careers as victim advocates, trial consultants, and case managers. If you're interested in exploring the intersection of psychology and law, a graduate degree in forensic psychology from a top program in California may be the right choice for you.
Examples of California Colleges with this Psychology Master's Program
California Baptist University (On-Campus)
Alliant International University (Online)
University of California, Irvine (On-Campus)
Counseling Psychology
If you have an interest in assisting individuals in navigating life's challenges and enhancing their mental health, a counseling psychology concentration in a graduate program may be an excellent choice for you. Through these programs, you'll learn how to assess and diagnose patients, create treatment plans, and provide counseling services to individuals, families, and groups. With a counseling psychology degree, you&