How to Become a Firefighter
Climb the ladder to a rewarding career as a firefighter with these key steps.
Sponsored
publicservicedegrees.org is supported in part by advertisements. Featured programs and school matching are for institutions that compensate us. This compensation will never influence our school rankings, in-depth guidebooks, or any other information or resources published on this site.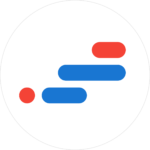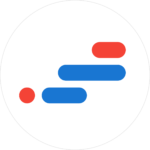 Firefighters are essentials members of their communities and the scope of their work stretches far beyond what normally comes to mind when you think of a firefighter. They do fight fires, but they also respond to medical emergencies, aid in search and rescue efforts, help with traffic incidents, and provide public safety. If you think you want to become a firefighter, the fastest way to learn about the job is to speak with your local fire department. While all firefighters must undergo some kind of post-secondary training, either in a vocational school, college, or fire academy, each state and fire department sets its own hiring qualifications and training requirements. When reading the steps we've provided for you to get started on your path to a firefighting career, remember that finding out your department's specific criteria is crucial to becoming a firefighter in your jurisdiction of choice.
So, if you think becoming a firefighter might be for you, the first questions you need to ask yourself are, "What kind of firefighter do I want to become?" and "Where do I want to work?" Once you've answered these questions, it's time to take on the following steps.
Program that might interest you: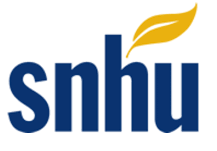 Learn to analyze environmental issues and repair and prevent damage caused by climate change with this online bachelor's from Southern New Hampshire University. Enjoy 24/7 online accessibility and one of the lowest tuition rates in the nation. Courses include geology, ecological principles & field methods, environmental research methods, and more. Request info today.
Sponsored
publicservicedegrees.org is supported in part by advertisements. Featured programs and school matching are for institutions that compensate us. This compensation will never influence our school rankings, in-depth guidebooks, or any other information or resources published on this site.
Step 1
Make Sure You're Fit to be a Firefighter
Regardless of the specific area of practice, all individuals working in the firefighting profession must possess certain traits and characteristics necessary for career success. These questions will help you determine if you do:
Physical Fitness: Am I physically fit? Do I have the strength and stamina needed to effectively carry out my duties? Am I willing to put in the time and effort required to maintain my physical fitness through the years ahead?
Integrity: Am I honest and trustworthy? Can I be relied upon to be accountable to my peers and to uphold the trust placed in me by my community and its citizens?
Commitment to Excellence: Do I have the compassion and drive to always perform at my best? Do I possess a strong work ethic and take real pride in what I do? In short, when it comes to my job, do I believe that "good enough" is not good enough?
Work Skills: Do I have good communication and people skills? Am I flexible in my outlook and able to adapt to changing, stressful situations? Do I work well with others? Am I a problem solver? Am I good with my hands and with tools?
Courage and Dedication: Am I dedicated to helping others, even if it means placing my own self in physical danger? Am I willing to put my life on the line if the situation requires it?
If you answered "yes" to these questions, you may be an excellent fit for a firefighter career.
How Long Does It Take to Become a Firefighter?
Entering the firefighting field takes time and so does moving up the career ladder. But just how much time it takes is not a simple answer. As you've probably learned, a lot depends on what area of the firefighting field you're interested in entering and how far up that career ladder you want to climb. So, it's good to start with an assessment of your long-term career goals. Remember that nothing is set in stone, and it's possible that your goals will change as you move through your career. Assessing your goals now will help you determine your career starting point and the education you'll need to get there.
Here are three common entry points into a firefighting career, along with the estimated timeframe for each:
1
Starting as a
volunteer firefighter
Typically four to six months (fire academy or other similar training).
2
Certificate in
Fire Science
A few weeks to one year, depending on the specific certificate program.
3
Associate Degree
in Fire Science
Two years full-time. Part-time programs are often available.
Keep in mind that these are just a few possible entry points. Continue reading to learn more about what's needed to start a firefighting career, including training requirements and postsecondary education options.
Step 2
Meet the Requirements & Take the Tests
Let's start with the minimum requirements needed to start working as a firefighter. Keep in mind that these requirements must be met by all prospective firefighters, paid or volunteer. Virtually all firefighter entry-level job applicants must be at least 18 years old, and possess both a high school diploma (or equivalent) and valid driver's license for the jurisdiction in which the applicant will be working. Applicants will also be required to obtain Emergency Medical Technician (EMT) certification, either at the time of application or shortly thereafter.
Additionally, males under the age of 25 must be currently registered for the Selective Service. Other possible requirements include U.S. citizenship or legal resident status, and possession of or ability to obtain a license permitting the holder to drive job-related vehicles, like ambulances and fire trucks.
During the recruitment period, applicants will normally be required to take and pass one or more written tests, a medical exam, a psychological evaluation, and a test measuring physical strength and endurance. Applicants are also subject to a comprehensive background investigation and drug testing.
The Candidate Physical Ability Test (CPAT)
The CPAT is the standard test used by most sizable fire departments for determining a candidate's ability to handle the physical tasks of being a firefighter. To pass the test, candidates must complete eight separate firefighter-related tasks or functions while wearing gloves, a helmet, and a 50 lb. weighted vest. All eight tasks must be successfully completed within 10 minutes and 20 seconds.
Some departments require applicants to pass the CPAT prior to acceptance into candidacy, while others may require passing the test during or at the end of their fire academy program. Other (usually smaller) departments may have their own individual physical requirements and testing processes altogether.
Written exam
Tests vary in content and form from jurisdiction to jurisdiction and are often no more than basic aptitude tests measuring foundational skills in mathematics (addition, subtraction, multiplication, ratios, percentages, etc.), reading comprehension, reason and judgment, verbal expression (spelling, punctuation, grammar, etc.), memory and observation, spatial orientation, and mechanical aptitude. Tests are timed and typically consist of multiple choice and/or true false questions.
Step 3
Prepare for a Firefighter Career: Education Options
Earning a postsecondary degree or certificate in fire science is not an absolute necessity to entering the firefighter profession. However, some employers give preference to new hires with an undergraduate degree or certificate in fire science or a closely-related subject. Earning a postsecondary degree or certificate can provide holders with the specialized knowledge and skills needed to advance their careers into management and administration roles.
Below is a comprehensive look at the various elements that make up postsecondary fire fighter education starting with the types of colleges, universities, and other institutions that offer training. Both on-campus and online training programs exist for firefighters. Keep your long-term goals in mind as you consider each option.
Vocational/trade schools
Also known as technical schools, vocational and trade schools are career-focused institutions providing practical coursework and training programs geared toward preparing students for employment in specific trades and occupations. Vocational and trade schools today offer a range of options, including subject-specific diplomas, professional and skill-specific certifications, postsecondary certificates, and in some cases two-year associate degrees. A few schools even offer four-year bachelor's degrees in occupational or technical-related majors.
Many vocational and trade schools offer certificate programs in fire science that provide students with the fundamental knowledge and skills related to firefighting and fire prevention. These programs may also include EMT certification to better prepare students for entry-level work as a firefighter. Vocational and trade schools, both public and private, can be found throughout the U.S., and many offer online study options.
Best for: Individuals intent on kick-starting a firefighting career by gaining basic knowledge and skills in the shortest amount of time.
Community colleges
Community colleges in the United States are primarily known for offering two-year associate degrees, but most schools also offer a variety of other academic options, including professional certificate programs, vocational diploma programs, training certifications, and more. Community colleges are very popular with students interested in careers that do not require a full four-year bachelor's degree to enter, as well as those seeking an affordable way to earn college credits before transferring to a four-year college or university to earn a bachelor's degree.
Fire science certificate and associate degree programs are common and available at many community college campuses throughout the U.S. Online program options from community colleges are also plentiful and like vocational and trade schools, your local community college may be the home of your local fire department's fire academy and EMT training facility.
Best for: Individuals looking for a good balance between receiving a well-rounded liberal-arts education and getting a quick start on a firefighting career.
Military
Military service a great way to get top-notch training and valuable skills in any number of professions, and that includes firefighting. When it comes to firefighters, the military train their own, and regardless of the specific branch you serve in, that means attending the Department of Defense's Louis F Garland Fire Academy on Goodfellow Air Force Base in San Angelo, Texas.
As you might expect, military firefighting training is highly regarded in the civilian world, and firefighters with military training are often moved to the top of the recruit list by fire departments throughout the nation. Of course, military firefighting training comes with your enlistment, and that includes the same basic training as other enlistees, and fulfilling your tour-of-duty. You must also be accepted into your branch's firefighter training program. But whether you intend a full military career or simply wish to serve your country while preparing for civilian life, military firefighter training is an excellent choice.
Best for: Anyone interested in meeting the call-of-duty to serve their country with the long-term career goal of working as a firefighter.
Four-year schools
When you talk about four-year schools, you're talking about colleges and universities that typically offer both bachelor's and graduate-level (master's and doctoral) degrees, as well as undergraduate and graduate certificates. There is also a wealth of online fire science bachelor's degree and certificate programs for students living at distances that make it impracticable to commute to and from campus.
Best for: Those who are currently working as firefighters or are interested in a career in firefighting with an eye on future career advancement who also want the full four-year college experience.
Master's programs
A master's degree is an advanced graduate degree that provides its holders with specialized theoretical and/or applied knowledge and skills within a particular field. Most master's curriculums consist of two parts: didactic coursework and a culminating project, such as a thesis, practicum, or capstone project. All degree work can often be completed with two years of full-time study, but programs typically allow substantially more time for completion, particularly in regard to the final project.
Working professionals in the fire science field will find a few master's degree options with fire science-specific major titles like fire investigation, fire prevention, and fire engineering. However, most programs focus on management and administration such as emergency management, fire administration, and public administration with a fire services concentration.
Best for: Working professionals seeking an advanced degree to move their careers into management and administration.
Types of Fire Science Degrees
A fire science certificate or degree can be a huge plus when trying to land a firefighter job or advance your firefighting career. Fully-accredited, quality fire science undergraduate professional certificates and degrees, as well as master's degrees on the graduate level, are offered by colleges and universities throughout the country. Here's a detailed look at what's available:
Certificate in Fire Science
The purpose of an undergraduate-level certificate in fire science is to provide students with the fundamental knowledge , training, and skills in a particular firefighting-related subject. Common certificate subjects include fire science, firefighter (both basic and advanced), fire prevention specialist, fire apparatus operator, and hazardous materials operations.
The main advantage to earning a fire science certificate is time. A certificate can be earned in several weeks or months depending on the specific program. Certificate programs are available on community college and technical/vocational school campuses throughout the U.S. Online firefighting certificate programs may also be available.
Best for: Those seeking quick entry into ground-level jobs as fire fighters or (in some cases) EMTs. Bear in mind that completing fire academy training and meeting other prerequisites (like obtaining EMT certification) will still be necessary.
Associate Degree in Fire Science
The fire science associate degree is another good choice for anyone intending on seeking an entry-level job as a firefighter, but who also has an eye toward advancing their career in the future. Like the undergraduate certificate, an associate degree in fire science provides students a strong foundational knowledge base in fire science, but also includes general education coursework in a variety of liberal arts and science subjects. The fire science associate degree normally requires two years of full-time study. Programs are available on community college campuses and online. As with the fire science certificate, associate degree holders should still expect to complete fire academy training and meet other prerequisites before starting work as a professional firefighter.
Best for: Individuals interested in gaining a leg up on job seekers without a degree, as well as students intending to continue their academic careers on to a bachelor's degree program at a four-year college or university.
Bachelor's Degree in Fire Science
The fire science bachelor's degree can provide graduates with a leg-up over the competition for entry-level firefighting and EMT jobs. However, it is more often used by working professionals to gain knowledge and skills in specialized areas of the field to advance their careers into management or administration.
The bachelor's degree in fire science typically requires four years of full-time study, although part-time programs with longer completion times that are designed for working professionals are available. Some programs may be completed more quickly, depending primarily on the number of previously-earned credits transferred from certificate or associate degree programs. Both online and traditional campus programs are readily available from public and private colleges and universities alike.
Best for: Individuals currently working in firefighting or a related field interested in expanding their knowledge base and skill set in preparation for career advancement into supervisory or management positions.
Master's Degree in Fire Science
Career advancement into top-tier supervisory positions is the main goal of students taking on a master's-level degree in fire science or a closely-related major. Fire science-related master's degrees serve two functions. First, they provide knowledge and skills in a specialized area of the field, like emergency management, fire and arson investigation, and fire protection engineering. Second, they provide training in management and administration.
Fire science master's degree programs are offered by both public and private colleges and universities, and both on-campus and online study options are available.
Best for: Current mid-level professionals with several years experience in the field seeking advancement into top-level executive jobs.
Want to learn more about earning a fire science degree? Check out how and where you can earn your fire science degree online.
Picking Your Program
If you've decided to go after a fire science certificate or degree, you've likely also started putting together a list of potential programs. Now it's time to do a little more research on the schools on your shortlist and narrow your list down to the single program that best meets your unique academic requirements and career goals. Answering the following questions to help you narrow down your shortlist.
Is the school regionally accredited?
Can I afford the tuition?
Does the program's academic timeline fit with my future career goals?
Does the program have a high success rate?
Does the program offer a concentration in the area I'm most interested in?
How Important is Accreditation?
Accreditation is a way of ensuring that a degree or certificate program has been properly vetted to meet minimum standards for academic quality. There are two basic types of accreditation and it's crucial that any program you consider has both. Institutional accreditation validates the school as a whole and is administered by both regional and national accrediting agencies recognized by the by the U.S. Department of Education. Programmatic accreditation is concerned with specific degree and certificate programs. In the U.S., fire science programs are accredited by the International Fire Service Accreditation Congress (IFSAC). Programs may also be certified by Fire and Emergency Services Higher Education (FESHE), a program of the U.S. Fire Administration.
Funding Your Degree or Certificate
Earning a college degree or certificate can be expensive. That's why it's always good to have a clear idea of what you intend to accomplish by earning your degree or certificate before enrolling in a program. It's also to your benefit to shop around because costs vary substantially from program to program.
Students attending properly-accredited schools and programs are also eligible for financial aid in the form of scholarships, grants, and loans. To find out what's available, contact the financial aid office at each school you're considering as early as possible and learn all you need to know about how financial works on our financial aid hub page or check out our scholarship page for more information on how a scholarship or grant can cover the cost of your training.
Step 4
Become Trained as an EMT
Firefighters don't just fight fires, they're also first responders to accident scenes and other emergencies. That's why nearly all U.S. jurisdictions and fire departments require firefighter candidates to become certified as Emergency Medical Technicians (EMT) prior to employment or even when working as a volunteer. In most cases, that will mean obtaining EMT training and certification as part of the candidacy process or immediately after being hired.
Getting your EMT certification ahead of your candidacy or before submitting your firefighter job application may provide you with a major edge over your competition. EMT training is available from a wide range of sources, including local vocational schools and community colleges, and organizations like the Red Cross. Online courses are also available, but the hand-on portion of your training must be completed in-person.
Step 5
Receive Firefighter Training at a Fire Academy
Regardless of how you start your firefighter career, at some point early in the process you will attend firefighter training, most likely at a fire academy. The specifics of the training you receive will depend heavily on the department you plan to work for. For example, many small town and rural fire departments operate their own fire academies often consisting of evening and weekend training sessions taught by department firefighters themselves.
With bigger departments, prospective firefighters can expect to attend a more formal fire academy program. Fire academy training is normally provided to candidates following initial employment with a department. However, some fire departments require individuals to apply for a