How to Become a Correctional Officer
Discover the key steps to becoming a correctional officer, from getting the right education to choosing your concentration and landing your first job.
Correctional officers are critical to maintaining order and peace in jails, prisons, and other detention facilities. To be qualified to oversee and manage incarcerated individuals, correctional officers must complete the proper education before starting the job. Although a formal degree is not always required to work in corrections, officers need to undergo in-depth training to handle detainees. Before choosing which level education to pursue, it's good to evaluate where you want your career to go. To help, we have created this guide to breakdown your options, provide an overview of the career, and help you decide if you have what it takes to become a correctional officer.
Step 1
Make Sure You're Suited for a Correctional Officer Career
Working as a correctional officer can be rewarding. However, it's important to know that you're cut out for the job before you pursue the education it takes to get there. To see if this is a job for right for you, answer the following questions:
Do I have good communication and interpersonal skills?
Do I consider myself to be a very capable individual with enough physical strength to restrain inmates?
Am I able to read people and effectively assess human behavior?
Can I pay close attention to detail, including properly following safety protocols and legal requirements?
Am I able to maintain self-control in highly stressful and even life-threatening situations?
If you answered "yes" to these questions, you may be an excellent fit for a career as a correctional officer.
Does Becoming a Correctional Officer Take a Long Time?
Like many other careers, there are multiple paths to becoming a correctional officer. While it might be tempting to choose the one that takes the shortest amount of time, this may actually result in more time in school, depending on what your ultimate career goals are. For example, a high school diploma is sufficient for many correctional positions, but not if you want to work for the Federal Bureau of Prisons and have zero relevant work experience.
Let's take a look at how long it takes to become a correctional officer based on which educational path you choose. Keep in mind that additional training at an academy may be necessary even after finishing one of the below programs.
1
Certification in Corrections: Six months or less.
2
Associate in Corrections: Two years
3
Bachelor's in Corrections, Criminal Justice, or related: Four years
4
Master's in Criminal Justice: One to three years.
Now let's look at what each path entails and the advantages and disadvantages for each academic credential.
Step 2
Look into Correctional Officer Education
There are different avenues to becoming a correctional officer, but no matter what route you choose, there are certain skills and concepts you must learn. Some paths include intense courses at a training academy only, while others focus on a certificate, two-year or four-year degree. There's even a master's option for those who want to advance their careers to the highest level. Here's what each post-secondary educational path can do for an aspiring corrections officer.
Certificate program
These programs often last a few months and provide classroom knowledge concerning higher level topics and issues that a corrections officer may face, especially at the management level or in specialized situations.
The primary advantage of a certificate program is the speed in which it can be completed; there is little time wasted covering subjects that aren't pertinent to the individual. It also can provide advanced training that can help a corrections officer achieve a promotion or other level of advancement. The disadvantage of a certificate is that it doesn't result in a college degree. This can be problem if a degree is required for a particular position.
Best for? Certificate programs are ideal for those who are already in the corrections field, but seek additional classroom training to advance their career to the next level.
Associate degree in corrections
Bachelor's in Corrections or Criminal Justice
Master's in Criminal Justice
Types of Training Institutions for Corrections Officers
Once you've decided on an educational or training path, see which type of school makes the most sense for you.
Vocational/trade schools
Trade and vocational schools focus their curriculum on preparing students for skilled trades. They teach occupational skills that allow students to begin working in a particular profession as quickly as possible. Many of the academic credentials offered will include certificates; however, these institutions will sometimes offer associate degrees as well.
Trade and vocational schools usually have very affordable tuition and programs are that specifically tailored for certain careers. Therefore, the curriculum is as lean as possible, to allow students an economical path to success. One drawback associated with trade schools is that the curriculum is so focused that it can be hard to apply these skills to a different career or for professional advancement.
Best for? A student who would like to receive specialized training to be a correctional officer as quickly as possible without attending a formal training academy.
Picking the Right Program
You've chosen the type of school and academic program you'd like to attend. The next step is choosing which programs to apply to and enroll in. However, before you begin submitting applications, consider the following questions and make sure you have solid answers to each:
Is the school regionally accredited?
Does the program offer the concentration you are interested in?
Can you afford the tuition?
Does the timeline fit with your future goals?
Does the program have a high success rate?
How to Become a Correctional Officer Online
Online learning has entered mainstream higher education, bringing post-secondary education to students who wouldn't otherwise have access to it. The growth in online education has impacted most fields of study, including corrections.
Depending on the level and the school, both fully-online and hybrid programs are available. Hybrid programs combine both online and in-person elements. Many of these programs will be mostly or fully-online; the curriculum will provide the theoretical knowledge while the hands-on training will be provided from another institution, such as a training academy.
Online certificate programs
Online certificate programs are usually tailored for those who already have a career as a corrections officer, but seek additional knowledge to take the next step in their profession. Due to their relatively low cost and short duration, the main benefit from an online certificate program is the speed in which an individual can earn their academic credential, often in less than six months.
Online associate degree in corrections
Online bachelor's in corrections or criminal justice
Online master's in criminal justice
Step 3
Start Applying to Corrections Programs
Working on applications can seem daunting, but when you break down the components needed to apply, it can be very manageable. If there are a few programs you're particularly interested in, you will need to make sure your application is not only free from mistakes, but presents you in the most positive light possible. Keep the following points in mind.
Entrance requirements
For acceptance into most academy training programs, a high school diploma or GED will be the basic educational requirement. You'll also have to pass a background check, drugs test and physical fitness exam. The entrance requirements for academic tracks will depend on the level, as well as the school.
To be accepted into a certificate program, applicants must have a bachelor's or associate degree within the corrections or criminal justice field. Some schools may substitute a degree for relevant work experience for a certain period of time, such as 18 months.
For entrance to associate and bachelor's degree programs, the primary requirement will be a high school diploma or GED.
When applying for a master's program, the primary entrance requirement will be a bachelor's degree, preferably in a field related to corrections or criminal justice.
Application process & fees
Step 4
Complete Your Corrections Coursework
Once you're accepted to a program, the type of courses you take will vary depending on your level of study. For example, an associate and bachelor's degree will include a number of electives and coursework unrelated to corrections. A certificate or master's curriculum will be more abstract, with an emphasis on policy and theory. Here are some of the most common courses you'll encounter: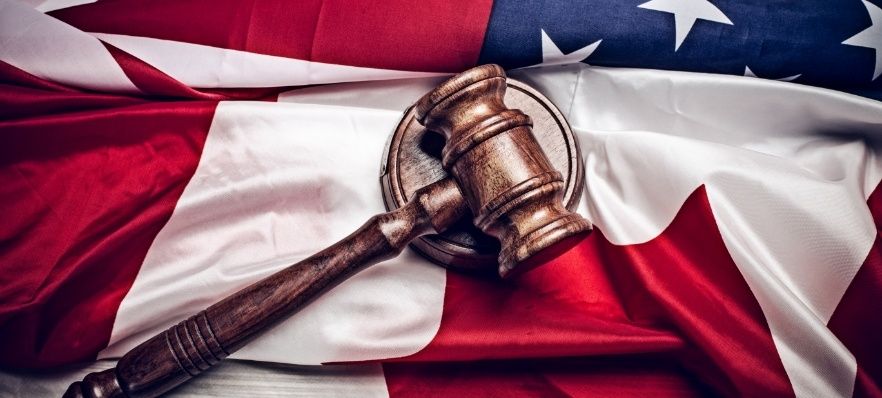 The Basics of Criminal Justice
Criminal Justice Ethics
Correctional Legal Issues
The Juvenile Justice System
Introduction to Criminology
Correctional Facilities
Administrative Issues in Corrections
The Criminal Legal Process
Step 5
Obtain Certification & Credentials
Earning a degree isn't the only way to improve opportunities for professional growth. There are a number of certifications available that allow you to demonstrate mastery of skills and concepts. How to achieve these certifications depends on who offers it, as some are based on tests while others rely on a certain level of work experience. To find out more about meeting a specific level of competency, check out the certification requirements provided by two leading organizations in the corrections field.
American Correctional Association
Certifications from the ACA are obtained by passing an exam, holding an associate or bachelor's degree, and having a specific amount of experience. A few popular certifications offered by the ACA are as follows:
National Sheriffs' Association
Similar to the ACA, the NSA requires candidates to pass an exam, obtain a certain amount of work experience, and have a minimum number of courses under their belt. The NSA offers the following certifications:
Step 6
Write a Winning Resume
The importance of a good resume cannot be understated. Hiring personnel may only look at each resume for a few seconds before making a decision to reject the applicant or extend an interview. With such a limited opportunity to impress, applicants must present themselves as effectively as possible to make the most of those few seconds. This means including only relevant information and dispensing with irrelevant content.
The best resumes explain why the applicant should be hired for the particular job. This includes education, relevant work experience, certifications, prior employers, and job duties. If possible, professional accomplishments should also be listed to improve chances of landing an interview.
To get a better understanding of what format to use and information to include, check out the following online resume samples.
Step 7
Impress During Your Interview
Once you have your degree, you'll want to work toward that job you've always wanted. Ensure you're interview ready and properly prepared, as this will be your moment to stand out from other applicants. One way to prepare is to anticipate the questions you may be asked. Here are a few popular ones you're likely to encounter.
Have you ever worked with inmates?
What certifications do you have?
What de-escalation techniques would you use to prevent a physical altercation?
How do you stay fit in order to perform the physical activities required in this work environment?
Describe a time your ethics were tested. How did you handle the situation?
What are some changes you were able to bring about to improve the way your facility handled inmates?
What was your most challenging moment as a corrections officer?
Why a correctional officer and not, say…a police officer?
Do you have any prior experience in law enforcement or the criminal justice system?