What Can You Do with
an Emergency Management Degree?
Sponsored
publicservicedegrees.org is supported in part by advertisements. Featured programs and school matching are for institutions that compensate us. This compensation will never influence our school rankings, in-depth guidebooks, or any other information or resources published on this site.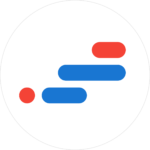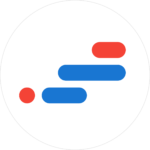 In the wake of September 11th, 2001, heightened national defense efforts and emergency recovery protocols now require more trained emergency management professionals than ever before. This means that across the country and around the globe, large populations of people need professionals who are skilled in emergency management response and recovery for both manmade and natural disasters. Professionals in this area are adept at assessing and avoiding risks, especially those scenarios that can have serious impacts on civilians and the environment.
A degree in emergency management opens up a wide variety of career opportunities in fast-growing fields. Emergency management professionals can obtain employment in government and state positions, as well as hospitals, research institutions, and colleges and universities. They can work for nonprofit organizations, private companies, community groups, and more. Additionally, many professionals in emergency management positions earn an above-average salary, making this line of work even more desirable for those who want to make a difference.
So, if a career in emergency management sounds like it might be a good fit for you, this guide will provide you with valuable information on career paths, degree types, and the skills you'll develop while pursuing an emergency management degree.
Programs that might interest you: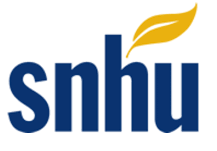 Earn your master's in emergency management in as little as 15 months, or study at your own pace. Enjoy 24/7 access to online classes and work from wherever you want, whenever you want. Transfer up to 12 credits toward your degree. Learn more about this fully online program today.
Sponsored
publicservicedegrees.org is supported in part by advertisements. Featured programs and school matching are for institutions that compensate us. This compensation will never influence our school rankings, in-depth guidebooks, or any other information or resources published on this site.
What is Emergency Management?
Emergency management is the gathering and coordination of essential public safety resources including volunteers, ambulances, firefighters, police officers, and public workers. Its ultimate goal is protecting civilians, property, and nature against disasters of all types.
Emergency management is also highly based on the local resources of a community. This means that emergency management efforts vary among locations. Not all communities can follow the exact same guidelines or response plans.
There are, however, national standards to help local and state officials build their emergency response programs and offer a good starting point.
Emergency management efforts are typically divided into four categories: mitigation, preparedness, response, and recovery.
The Four Stages of Emergency Management
Mitigation
The initial stage of emergency management is mitigation, or the analysis of risk and identifying hazards. The main idea here is to plan ahead to ultimately minimize a disaster's impact on human lives, finances, and environmental resources. This early analysis is often based on a localized, long-term understanding of one's community. During this time, leaders make decisions that have the highest probability of producing a positive outcome.
Preparedness
In this stage, emergency management professionals get ready to deal with the risks that they previously identified which cannot be mitigated or effectively minimized.
Preparedness helps communities brace themselves for some sort of negative impact after a disaster or emergency. This step of the process involves the creation of emergency operations plans, responder training, public education, coordination among agencies and organizations, and more.
Response
The response stage takes place only when a negative event has happened. Emergency management teams in these moments then provide direct support to the agencies who need it, which includes the mobilization of emergency services and first responders. Additionally, emergency managers disseminate critical information for the public and keep elected officials updated. They may also manage the opening and operation of disaster shelters as needed.
Recovery
In the recovery stage, emergency management professionals help coordinate efforts and do everything in their power to try to get everything back to normal. It's during this stage that emergency management professionals focus on the important yet secondary issues, as immediate needs have been taken care of during the response stage. This includes efforts to rebuild destroyed property, help civilians get back to work, and make alterations or repairs to infrastructure.
What Jobs Can You Get with a Degree in Emergency Management?
As you can see, emergency management efforts require a large number of trained individuals to make response and recovery operations effective and successful. Because of this, emergency management degree-holders and graduates with training in related areas can pursue a wide variety of rewarding and exciting careers. Let's take a closer look at some of the more popular roles for degree-holders in emergency management and closely related areas of study.
Emergency Management Careers & Salary Potential
| Job Title | Job Description | Salary Potential |
| --- | --- | --- |
| Emergency Management Directors | These directors help develop the necessary plans and procedures to respond to a variety of emergencies and natural disasters. They also lead emergency responses and coordinate with public safety officials, elected officials, government agencies, and nonprofit organizations to achieve their goals. | $74,590 |
| Management Analysts | Sometimes referred to as management consultants, these professionals find ways to make organizations and businesses become more productive. They can play essential roles in developing plans for disaster relief, especially in terms of finances. | $83,610 |
| General and Operations Managers | These managers work in both the public and private sectors. They formulate policies, plan the use of human resources and materials, and can assume a variety of management and administrative roles, depending on their specialty area. | $123,880 |
| Fundraisers | These professionals traditionally organize events and campaigns to raise money and donations for organizations or various types of projects. Some fundraisers work exclusively toward generating funds for emergency and disaster relief. | $67,120 |
| Emergency Management Specialist | Emergency management specialists are part of the team of people who plan and coordinate on-the-ground efforts during emergencies. The responsibilities may change depending on their location and whether they work at the state, local, or federal level. | $61,946 |
| Mental Health Counselors | Mental health counselors can play an essential role in helping populations recover from emergencies and disasters. They help their patients address stress management issues, substance abuse, and more. | $46,050 |
| Community Health Workers | These professionals conduct outreach to health organizations and medical personnel to implement community programs that can benefit many individuals in the wake of a disaster. They also ensure that communities are aware of and have access to available resources, including formal and informal counseling, first aid, and health screenings. | $65,890 |
| Social and Human Service Assistants | Social and human service assistants can work in a wide variety of areas. They can find themselves helping clients gain access to resources, especially underserved populations, including veterans, people with mental illnesses, former prison inmates, homeless people, and immigrants. These populations are especially vulnerable during emergencies. | $44,960 |
| Sustainability Specialists and Environmental Scientists | These professionals can work with emergency management directors, elected officials, community health workers, general and operations managers, and more to help initiate or further develop sustainable rebuilding practices in the wake of an emergency or disaster. | $80,890 |
| Social Workers | Social workers can be essential to helping children, families, and individuals get their lives back on track after emergency scenarios. They can also serve communities in a clinical capacity. With the proper training, they can diagnose and treat behavioral, mental, and emotional issues. | $49,470 |
Where Can You Work with a Degree in Emergency Management?
With an emergency management degree, you can find yourself working in roles to support your fellow citizens at the local, state, and national levels. Here are the main sectors where emergency management specialists and trained professionals in related careers often find employment.
Local & State Governments
Emergency management and planning at the local and state levels are among the most crucial components of public safety efforts. Professionals who work in these positions often need to pool essential resources from both the public and private sectors. Those with formal emergency management degrees and comparable training can build upon the strengths and resources available at the local and state levels in the most effective ways. They also possess the knowledge to ensure that the local and state governments are utilizing their resources in responsible ways, especially during disasters and crisis situations.
Healthcare
From jobs as emergency dispatchers and hospital emergency preparedness administrators to emergency management specialists and emergency medical (EMTs), there are dozens of important roles in healthcare for emergency management degree-holders. Even if students don't have specialized training in the medical field, there are still many jobs that focus on preparedness, prevention, logistics, healthcare worker support, and more. Those with experience in emergency management can help healthcare services function more smoothly and ensure that both patients and healthcare workers get what they need during moments of crisis and disasters.
Education
Professionals with training in emergency management can also find themselves in education roles as trainers and instructors. Additionally, if you obtain a management or administrative job, there is a good chance that part of your duties will be to ensure that a team of responders are up to date on the latest emergency management practices. Those with a significant interest in education and teaching can also find instructor positions at colleges and universities, nonprofit organizations, and government positions to provide public education offerings related to disaster preparedness.
Science & Technology
With the increase in use of technology in security and public safety practices in the U.S., students with training in emergency management and related fields can often find jobs in the science and technology sector. Depending on your training and work experience, you may be able to secure employment in research and design positions in companies that develop disaster response equipment or technology. The U.S. government, nonprofit organizations, and other emergency responders also need technology-savvy professionals to build online training tools, further advance security and disaster warning systems, and improve communication tools for response and recovery teams.
Law & Policy
Emergency management professionals today must often adhere to local, state, and federal laws and regulations when planning for and responding to emergencies and disasters. Professionals in emergency management with an interest in law may be able to work toward improving related laws and policies so that response teams, elected officials, and organizations can better serve the public and offer increased protections. There are often various legal challenges when it comes to catastrophic events, and emergency management professionals can greatly benefit themselves and their employers by having an understanding of the laws and policies that affect crisis response efforts.
Management, Administrative Support, Human Resources
Emergency management professionals may obtain management or administrative assistant positions where they work directly with employees and colleagues. Workers in this area are responsible for providing staff services, coordinating training programs, formulating operating procedures, preparing budgets, and other managerial tasks. Those who obtain employment in human resources-focused roles may need to be deployed to disaster sites, be on-call for consultations, or report to an office in-person to meet with employees or members of an organization. Professionals in this sector with training in emergency management also need to be proactive, organized individuals with excellent people skills to work in either supportive or managerial positions.
Military
Divisions of the U.S. military need emergency management specialists who are enlisted, active-duty members. In these roles, you can help the military prepare for disasters and emergencies by developing detailed evacuation plans and warning systems that specifically serve military personnel. In the military sector, you work directly with commanding military personnel to coordinate prompt action during disaster operations, enact wartime and contingency plans, and help enforce procedures that control various assets including weapons systems. To pursue work in this sector, you typically need basic military training as well as specialized training in survival skills, military life and customs, and weapons training.
Earning an Emergency Management Degree
It's important to know that some schools offer degrees that are comparable to emergency management programs, but don't have "emergency management" in their titles. In order to graduate with the expertise to work in emergency management, you don't necessarily need one specific degree. In fact, there are many routes to exciting and rewarding careers in entry-level, mid-level, and administrative roles in the field. While no degree offers you a guarantee of a particular job or career, here are some degrees to consider if you're interested in a career in emergency management or closely related areas.
Degrees for a Career in Emergency Management
If you're interested in pursuing a career in emergency management or related field, especially one in which you will serve and protect the public in some capacity, you can pursue a wide variety of degree concentrations. Consider these types of programs, which can provide you with exciting paths toward a career in emergency management or a complementary role.
Emergency Management
Depending on your interests and career aspirations, a degree in emergency management can position you for a number of roles where you oversee the preparation for and response to national crises and global disasters. Alternatively, workers in emergency management also have a strong understanding of public safety, public policy, and communications, which qualifies them for a wide variety of public service career tracks. Professionals with training in this area typically pursue jobs as emergency management directors, public safety directors, and consultants with various specialties.
Global Leadership in Disaster Response
This is one popular alternative degree for students interested in acquiring emergency management training. Global leadership programs focus on preparing students to deal with challenging situations in public health topics, disaster response, and emergency planning. These curricula may provide students with a more globally focused approach to dealing with humanitarianism, bioterrorism, and emergency management topics. The skills that you'll learn in global leadership programs, however, will still be useful in emergency management careers at the local, state, regional, and national, levels.
Public Service and Public Policy
In addition to incorporating classes or concentrations in emergency management and homeland security, public service and public policy degrees can also offer you specialized training in nonprofit leadership and management, criminology, business, law and policy, social services delivery, sustainability, and more. All of these concentrations prepare you for management and leadership roles with skills that are widely valuable in emergency management careers and beyond.
Engineering
Students interested in gaining a deeper knowledge of computer network operations and information security may be interested in Cybersecurity Engineering and Computer Systems Engineering degrees. Through these specialized degree programs, students can learn how to develop and engineer secure information systems as well as detect and eliminate system vulnerabilities.
Where Can You Earn an Emergency Management Degree?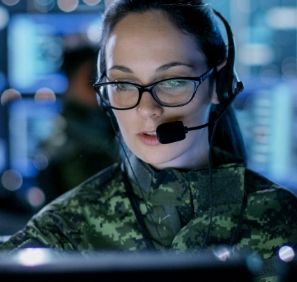 Students can pursue formal training in emergency management at all levels, from certificates and bachelor's degrees to master's and doctoral programs. These programs may also come with available concentrations in areas such as disaster relief, fire science, child protection, homeland security, or public safety. Students can usually pursue these programs at both two-year and four-year schools, depending on the degree level. Bear in mind that substantial training in emergency management can be part of degree programs without "emergency management" in their titles, so be sure to closely investigate prospective degree options.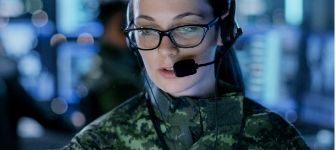 Can You Earn an Emergency Management Degree Online?
Degree-seekers can earn emergency management degrees entirely online or in a hybrid format. Many distance students enjoy remote learning because of its convenience and affordability. In addition to offering students flexible scheduling options that allow busy adults to keep up with the daily demands of life, online degrees are typically more cost-effective than traditional on-campus programs. By avoiding costly commutes to campus and having to pay for on-campus housing, meal plans, or recreation facility fees, online learners often spend less money on their education overall. With the increase in remote careers today, distance students also get the chance to develop time management and self-motivation skills that are highly useful for freelance and full-time careers outside of traditional workspaces.
What Skills Will You Learn with a Degree in Emergency Management?
Disaster Planning & Preparedness: One of the more common skills needed for professionals in field, disaster planning and preparedness training helps students become more proactive and plan for emergencies to the best of their abilities with available resources.
Business Skills: From general management skills to basic financial management, degrees in emergency management help students develop foundational business skills.
Time Management Skills: Degree-seekers in these programs develop strong time management and organization skills. Whether in an entry-level or leadership position, emergency management professionals need to make good use of their time and understand that their level of organization directly affects the quality of support they can offer the communities, coworkers, and others in public service.
Effective Communication Skills: Especially in moments of crisis, emergency management professionals need to be able to effectively communicate with civilians, government officials, emergency response teams, and others. Additionally, effective communication is necessary to complete day-to-day goals in virtually every position in the field.
Critical-Thinking and Decision-Making: These programs prepare professionals to think on their feet, assess risks in trying situations, and teaches them to make difficult decisions under pressure.
Leadership Skills: Whether in entry-level or administrative positions, degree programs in emergency management help learners develop a variety of leadership and management skills that are highly valued across the field.
Delegating of Responsibilities: Emergency management pupils also learn to delegate responsibilities to emergency response teams, colleagues, and more during moments of disaster. This is one of the most essential skills for today's leaders, since disaster preparedness and recovery all require a team effort.
Technology Skills: Those working in emergency management must also have high technology proficiency. College and university programs today ensure that degree-seekers possess the necessary technology skills to be effective in their desired areas of the field.
Disaster Prevention: Aside from preparing for emergencies, emergency management professionals also learn to be proactive and take the necessary strategic steps to prevent disasters before they happen.
Donation and Volunteer Management: Disaster and recovery efforts usually incorporate large numbers of volunteers and donations of essential goods. In these moments, emergency management professionals play crucial roles in keeping both personnel and resources organized.
Emergency Management Career Resources
Careers for Social Impact:This organization offers career coaching services, recruiters, and managers to help professionals working in public service roles to find rewarding jobs.
Careers with FEMA:This is FEMA's job listing site, including a search engine and job alerts feature for employment seekers.
Centers for Disease Control and Prevention Resources:The CDC offers a list of resources for emergency health professionals, including emergency planners and responders, disaster relief volunteers, and more.
Disaster Recovery Institute International:This nonprofit organization offers disaster preparation and recovery education and leadership resources. Interested students and professionals can participate in online courses, earn certifications, and take advantage of extensive online resources.
FEMA Emergency Management Institute:This special division of FEMA offers independent studies courses, training opportunities, and online resources for emergency management professionals.
Government Technology: Emergency Management:The site gathers news and academic articles from around the globe that concern topics in public safety, emergency preparedness, and disaster recovery.
International Association of Emergency Managers:Established in 1993, IAEM is a worldwide membership organization with more than 6,000 members. The nonprofit educational organization strives to promote the latest and most effective emergency management strategies. Members can take advantage of online resources, in-person networking opportunities, and an annual conference.
National Center for Biotechnology Information:The site offers a wide variety of online academic resources in emergency preparedness, including this article on catastrophic disaster response and crisis standards of care.
National Emergency Management Association:NEMA is a nonprofit organization that is dedicated to improving public safety and the nation's ability to deal with emergencies. The organization offers many training and networking opportunities, as well as online resources for both students and seasoned professionals.
Ready.gov:This government site, offered by the Department of Homeland Security, serves as a general information site for civilians interested in how to prepare for disasters in emergencies. The site also features a robust online resources section.