How to Become a Volunteer Firefighter
Becoming a volunteer firefighter is one of the most rewarding and selfless decisions you can make. Volunteer firefighters prevent and put out fires and administer first aid within their communities. Today, volunteers make up 55% of all active firefighters, making it a great first step on the ladder to becoming a paid firefighter. Keep reading to learn what it takes to fill this vital role and find out how you can get started making a difference today.
Last Updated: 08/14/2020
Sponsored
publicservicedegrees.org is supported in part by advertisements. Featured programs and school matching are for institutions that compensate us. This compensation will never influence our school rankings, in-depth guidebooks, or any other information or resources published on this site.
Step 1
Are You Ready to Become a Volunteer Firefighter?
Before diving into an intensive training program with your local fire academy, it's important you're sure about becoming a volunteer firefighter. While some individuals may find battling fires, aiding in search and rescue efforts, and providing emergency medical services fulfilling and exciting, volunteer firefighting can be taxing and isn't for everyone. To better understand if becoming a volunteer firefighter is for you, ask yourself the questions below.
Are you willing to give up the occasional full night of rest or work unsocial hours to help others?
Do you find it important to give back to the community in meaningful ways that pay it forward?
Do you feel your mental health is robust and that you can perform responsibilities without experiencing undue stress and/or anxiety?
Are you looking for a community of others who enjoy helping people in times of fear or loss?
Do you meet all of the general and specific requirements for becoming a volunteer firefighter?
If you answered "yes" to these questions, you may be an excellent fit for a career as a volunteer firefighter.
Program that might interest you: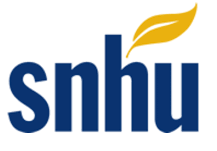 Learn to analyze environmental issues and repair and prevent damage caused by climate change with this online bachelor's from Southern New Hampshire University. Enjoy 24/7 online accessibility and one of the lowest tuition rates in the nation. Courses include geology, ecological principles & field methods, environmental research methods, and more. Request info today.
Sponsored
publicservicedegrees.org is supported in part by advertisements. Featured programs and school matching are for institutions that compensate us. This compensation will never influence our school rankings, in-depth guidebooks, or any other information or resources published on this site.
Step 2
Contact Your Local Fire Department
One of the first – and most important – things you learn about being a volunteer firefighter is that you can't go it alone. Researching what volunteering entails and how you can get started is a great place to begin, but getting in touch with your local fire department is the best way to find out all the specifics. Try speaking with the fire chief or the volunteer coordinator and ask about current and future openings with the department. Some of the questions you may want to ask include:
Are there residency restrictions?
What's involved in the screening process?
Does the fire department have vacancy?
How many hours do volunteers work on average?
Does the department provide fire safety equipment or do I?
Understand the Duties of a Volunteer Firefighter
The duties of a volunteer firefighter span beyond putting out fires and rescuing animals from trees. In reality, volunteer firefighters perform a multitude of important tasks to keep others safe, maintain their equipment, and ensure the department can continue serving their community. Some of the most common duties include:
Fire emergencies
Volunteer firefighters respond to fire outbreaks in the same way as paid firefighters, although their involvement is usually secondary or in support of career firefighters. Some of their responsibilities include setting up ladders, connecting hoses to hydrants, spraying fires directly, and using methods to prevent fire spread.
Emergency medical services
Volunteer firefighters often administer first aid or CPR to individuals hurt in fire, accidents, or other types of emergencies. Some volunteers receive training on basic life-support methods, while others rely on paid firefighters to administer these services.
Search and rescue
When an individual or group of people go missing or are in imminent danger, volunteers may participate in search and rescue efforts. These may take place in bodies of water, remote spaces, mountainous areas, or even urban settings. Volunteers usually work in teams to cover larger areas of ground in shorter amounts of time.
Traffic Incident Management (TIM) and highway safety
After the outbreak of a fire or in the aftermath of a large wreck, volunteer firefighters step in to help reroute traffic, avoid pile-ups, and ensure that pedestrians, emergency staff, and drivers all follow safety procedures. They may direct traffic, set up barriers, or liaise with other firefighters or police departments to accomplish these goals.
Maintenance
When not responding to an emergency, volunteer firefighters sometimes work at the department to repair equipment, uniforms, or vehicles. Given the high levels of wear and tear that comes with this type of work, it's not unusual for frequently used tools to require maintenance.
Fundraising
Fundraising represents a vital component of any fire station, and volunteer firefighters often take part in initiatives to bring money in. Activities they may participate in include fairs, fish fry days, calendars, cook-offs, raffles, and other events. They may also work in an administrative capacity to apply for grants.
Office work
After responding to an emergency or incident, volunteer firefighters must create an official report about the event to keep on file in case there are questions about what happened or if a lawsuit ensues.
Benefits of Becoming a Volunteer Firefighter
Wondering about the perks of becoming a volunteer firefighter? While not all these benefits will be offered at every fire station, here are a few common perks you may find when becoming a volunteer firefighter:
A second family
When working in life or death situations, those who serve alongside you can become more than colleagues, they become family. In addition to your work as a volunteer firefighter that bonds you together, you will also likely go through personal and professional changes that you share with your fellow volunteers.
Free training & professional development
Individuals who have never taken a safety class before can get all the training they need by becoming a volunteer firefighter. Often the department will pay for EMT, CPR, and basic life-saving training. Some also set aside funding for attending local and regional firefighter conferences.
Tax incentives
Some states allow volunteer firefighters to receive tax credits that help lower their tax burden. In South Carolina, for example, single firefighters can receive up to $3,000 in tax credits per year and volunteer couples can receive up to $6,000 annually. These incentives vary by state, so make sure to research what your state offers.
Free last will and testament
The nonprofit foundation Wills for Heroes was set up in the aftermath of 9/11 to ensure that firefighters and other first responders can access free legal services to create living wills and powers of attorney. Today the group works nationwide to ensure America's bravest can provide for their families.
Access to retirement programs
Some volunteer departments offer their firefighters access to retirement benefits based on the number of years of service. Most require them to spend at least 10 years as a volunteer firefighter or reach a certain age before gaining access to funds. Check with your local department to find out more.
Scholarships & tuition reimbursement
Step 3
Apply for a Position & Complete the Screening Process
After learning all you can about what a day-in-the-life looks like for a volunteer firefighter and reading up on some of the responsibilities and benefits of the role, it's time to find out about the specific requirements to ensure you qualify. Because each department, town, county, and state set unique requirements for joining, they can vary widely. That being said, the general requirements highlighted in the following section will give you an idea of what to expect.
Before You Apply: Meet General Requirements
Even for volunteer roles, fire departments set general requirements to help mitigate risks for all parties involved. Make sure you meet the following before applying.
At least 18 years of age
High school diploma or GED
Pass a background check
Valid driver's license
Apply & Interview
Each fire station governs itself and sets specific rules and requirements for the application process. Timelines for applying tend to vary based on the department's level of need: those who urgently require volunteers may process your application in a week, while those who are well staffed may take months to get back to you. If your application receives approval, it's time to begin the screening process. Below are some questions you should be prepared to answer in your volunteer firefighter interview:
Describe a time when you had to solve a problem in a group. How did working with a group help you solve the problem?
What is your routine for maintaining physical fitness?
What would you do if a superior asked you to carry out an order which was outside department protocols?
How would you help build and maintain good relationships in the firehouse?
What would you say are the most and least appealing parts of being a volunteer firefighter?
After You Apply: Pass the Screening Process
While the application process helps the fire station confirm if you meet the basic requirements such as age, education, and your ability to drive, the screening process determines whether you can legally and physically join. Screening tools vary by department, but in general expect these requirements:
Background check
Physical examination
Medical evaluation
Step 4
Get Your Volunteer Firefighter Training
Volunteer firefighter training equips recruits with the knowledge and skills needed to navigate emergency situations while also underscoring the immense amount of responsibility that comes along with protecting themselves, their fellow firefighters, the equipment they use, and the citizens they take a vow to serve and protect. Undergoing training can feel overwhelming when also juggling outside professional and personal responsibilities, but it helps safeguard everyone involved. Aside from initial training to join the force, even volunteer firefighters should undergo continuing education on a regular basis to stay informed on emerging best practices and procedures.
Types of Training
Training requirements for volunteer firefighters vary by department, locality, and state. Some departments only require volunteers to pursue foundational training given that enough career firefighters are on the force to oversee them; smaller departments often ask that volunteers complete additional training so they can operate more autonomously. Check with your local volunteer coordinator to learn more about the specifics. Generally, volunteers will be required to complete one or more of the following courses.
Firefighter I
This baseline level of training ensures firefighters possess the foundational knowledge and competencies needed to be on the scene of a fire. They must still work under the direct supervision of a qualified superior, but this qualification helps them demonstrate their ability to perform basic duties. Costs vary; at South Bay Regional Public Safety Training, estimated expenses total $4,579.
Firefighter II
Individuals who complete Firefighter II training have demonstrated an advanced understanding and knowledge of safety functions and how to operate as an effective member of a team while still receiving supervision. Specific topics include fire ground communications, sprinklers and drains, inspections, and fire scene preservation. Volunteers do not need to possess this qualification.
Emergency Medical Technician (EMT)
Volunteer firefighters must complete EMT training, during which they learn about basic life-saving skills such as administering CPR, giving glucose and insulin to diabetics, treating basic smoke inhalation issues, and handling asthma attacks. These programs usually cost between $800 to $1,000 depending on the provider.
Emergency Medical Responder (EMR)
EMR training builds on skills and competencies included in EMT certification, teaching students about primary assessments, CPR, AED, trauma response, pharmacological intervention, and using epinephrine auto-injectors. Volunteer firefighters are not required to complete this training but are encouraged to; at Inland Northwest Health Services, the course costs $710.
Paramedic
Paramedic training can be done as a diploma, associate, or bachelor's degree and is not required of volunteer firefighters. These programs cover topics such as emergency pharmacology, traumatic emergencies, serving special populations, advanced life support, and cardiac emergencies. Costs vary but the least expensive option is likely attending a local community college.
Hazmat Awareness
Many volunteer firefighters complete hazardous materials training, especially those working in rural areas who may not have a robust paid force. Students learn how to properly identify potentially hazardous materials and respond in a proper and safe manner. Training can take place online or in person.
Wildland Firefighter
Designed for firefighters living in areas with large amounts of forestry, this training looks at human factors in wildland fires, wildland fire behavior, coordinating interagency responses, investigating causes, and using air-based responses. The U.S. Forest Service offers training for those who qualify.
Step 5
Consider Earning a Degree in Fire Science
While no fire station will turn down your application to volunteer simply because you don't possess a degree in fire science, earning this qualification at any level can give you the opportunity to advance your career or even transition into paid firefighting roles down the line. Even if working as a full-time firefighter may not be your ultimate professional goal, this credential can help you qualify for several fascinating related jobs that may better fit your interests. Below we've reviewed some common jobs related to fire science, the education required to pursue them, and the average salary potential.
Learn everything you need to know about earning your degree in fire science on our fire science hub page.
Volunteer Firefighter FAQs
Before taking the plunge and applying to work as a volunteer firefighter, you probably have some questions about the process and what to expect once you begin volunteering. The best way to find specific answers is to contact your local fire department, as your state's requirements will likely be different from stations located elsewhere. Here are some answers to the most commonly asked questions by volunteer firefighter hopefuls.
How Long Does It Take to Become a Volunteer Firefighter?
The answer to this question depends on what types of training your local station requires you to possess before sending you out on calls. In addition to monthly and/or quarterly training sessions for all volunteers, those just joining the force usually spend two to six months completing courses and training to learn appropriate responses to a myriad of situations commonly encountered by firefighters. Some training may be done online while other parts must be done in-person. Learners must also pass written and physical tests to demonstrate their mastery of knowledge and techniques.
Do Volunteer Firefighters Get Paid?
As with most other facets of volunteer firefighting, the answer to this question depends on rules set by your specific station. Some small departments can't afford to give their volunteers any sort of monetary support, meaning these firefighters serve solely to support their communities. Others may be able to provide a small stipend based on grant awards and fundraising. Still others may reimburse volunteer firefighters for things like gas and any time off from work that they take. As discussed earlier in this guide, many departments can provide tax incentives and while these do not translate directly into money in your pocket, they do lower your tax burden and therefore allow you to keep more of your hard earned money.
How Much Does It Cost to Become a Volunteer Firefighter?
As evidenced by answers to the first question, becoming a volunteer firefighter is no easy task and it doesn't happen overnight. Both volunteers and fire departments must put in hundreds of hours and thousands of dollars to produce a fully trained and prepared new recruit. A study from the International Fire Chiefs Association shows that the clothing and tools alone for each firefighter cost nearly $9,500. While departments pay these costs, fees related to education and training can vary in terms of who covers them. Some departments may expect recruits to pay a percentage of costs. At Highland Volunteer Fire Company in Pennsylvania, the department pays for all required training. Ask your local station if unsure.
Do You Have to be an EMT to Work as a Volunteer Firefighter?
The majority of volunteer firefighting departments don't require you to be a certified Emergency Medical Technician (EMT) at the time of applying, but they will expect you to go through relevant training before being sent out on calls. Certification requirements vary based on state and individual fire departments, but the majority of volunteers possess basic, level one qualifications. Volunteers hoping to accelerate the certification process can typically get through all requirements in a month while those working towards the credential on a part-time basis usually need six to 12 months to meet all mandates.
Do Volunteer Firefighters Receive the Same Training as Regular Firefighters?
While volunteer firefighters are trained in all of the same basic skills as their paid counterparts (e.g., first aid, equipment usage, safety protocol, fire management, search and rescue), their knowledge is typically not as expansive given that it isn't their full-time job. Aside from the basic training received during the firefighting academy, the reality is that full-time, paid firefighters continue to learn each and every day on the job. They also participate in drills and other continuing education programs that help expand their knowledge. That being said, volunteer firefighters can also bring much needed outside skills, such as building construction techniques, water access points, and other sets of knowledge they may use in their professional jobs.
Is There Online Training for Volunteer Firefighters?
Yes, several options exist for completing online volunteer firefighting training. The U.S. Fire Administration, which operates under the Federal Emergency Management Agency (FEMA), provides the National Fire Academy for distance learning. Offering self-paced or instructor-led courses free to any emergency services or firefighter personnel, students can earn an NFA certificate after meeting all requirements. Those who already work as volunteer firefighters can also take advantage of continuing education credits. The National Fire Protection Association, a nonprofit, also provides a wide range of online classes, webinars, and continuing education programs.