Sponsored
publicservicedegrees.org is supported in part by advertisements. Featured programs and school matching are for institutions that compensate us. This compensation will never influence our school rankings, in-depth guidebooks, or any other information or resources published on this site.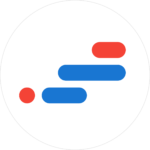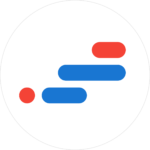 Psychology programs in Texas offer multiple pathways to help you achieve your education and career goals – whether you're an experienced practitioner in Dallas looking to take the next step in your career, a first-time college student in Austin exploring degree options, or anywhere in between.
In this guide, you'll find the essential information you need to begin your search for psychology programs and colleges. Read on to explore the top psychology programs in Texas that cater to those both new to and experienced in the profession. Also get an overview of the differences between these programs and insight into salary expectations and the employment outlook for this challenging yet rewarding field.
Best Psychology Programs in Texas for 2024

Colleges with good psychology programs in Texas offer accessible and affordable degrees that develop a student's understanding of psychological science and its professional applications. To help you get started with your school search, we've identified several best-in-class schools and programs that rise above the rest. These spotlights serve as a preview of our comprehensive rankings arriving later this year, so be sure to check back for more information on the best psychology programs in Texas.

Rice University's Department of Psychological Sciences offers several degree programs that blend basic and applied psychology, equipping aspiring professionals for success. Rice stands out from other colleges by focusing on areas of study including affective neuroscience, psychometrics, and human-computer interaction. The school delivers research-oriented programming designed to prepare students for work in laboratory and applied settings. This psychology program in Texas also provides opportunities for both graduate and undergraduate students to participate in approved psychology experiments.
The undergraduate offerings at Rice give students an overview of psychological science, including its main theoretical approaches and research methods. The graduate programs prepare students for doctoral-level study and future work as university researchers and educators. Graduate and undergraduate students alike can join one of Rice's psychology interest groups, reading workshops, or honor societies.
Delivery:
Undergraduate Programs:
Graduate Programs:
Specialization Options:
Cognitive & Affective Neuroscience
Health Psychology & Behavioral Medicine
Human Factors & Human-Computer Interaction
Industrial & Organizational Psychology
Psychometrics & Quantitative Psychology
Southern Methodist University

Housed within the Dedman College of Humanities & Sciences, the Southern Methodist University (SMU) psychology department grants bachelor's, master's, and doctorate degrees. It holds accreditation with the American Psychological Association and sponsors psychological clinics and research labs. One of the best psychology programs in Texas, SMU boasts internationally recognized faculty and offers numerous research and internship opportunities for students.
Classes at SMU cover topics such as abnormal psychology, forensic investigation, and psychology of personality. The school also focuses on interdisciplinary work in cognitive science and neuroscience, offering minors to undergraduate students in both areas. Recognized among the best psychology programs in Texas, SMU's graduate programs focus on peer-reviewed research and prepare aspiring professionals for work in clinical and organizational psychology. SMU has a local Psi Chi chapter and financial aid opportunities for students at every level of education.
Delivery:
Undergraduate Programs:
Bachelor of Arts
Bachelor of Science
Graduate Programs:
Specialization Options:
Organizational Psychology
Clinical Psychology
Cognitive Science
Neuroscience
University of Texas (UT) at Austin

Students at UT's main campus in Austin can earn an undergraduate degree in psychology or complete a doctorate in the discipline. The school's Department of Psychology works to advance scientific discovery and improve the human experience through rigorous research and education. UT adopts a comprehensive approach to the discipline and focuses on individual areas of study like evolutionary psychology, behavioral neuroscience, developmental psychology, and cognitive neuroscience.
UT maintains affiliations with nearly a dozen organizations and initiatives that sponsor cutting-edge psychological research. Students and researchers have access to a science portal that connects them with funding, collaborators, and quantitative tools. Recent psychology courses covered biopsychology, diversity in cognitive aging, psychopharmacology, social cognition, and functional neuroanatomy.
Delivery:
Undergraduate Programs:
Bachelor of Science
Bachelor of Arts
Interactive Degree Audit
Graduate Programs:
Specialization Options:
Behavioral Neuroscience
Clinical Psychology
Cognitive Neuroscience
Cognitive Science
Developmental Psychology
IDEP
Perception, Brain and Behavior
Social & Personality
Top Online Psychology Degree Programs in Texas for 2024
Many accredited psychology programs in Texas offer online learning, making it easier for busy professionals and non-traditional students to earn their degree. Online programs offer an alternative path to in-person instruction, providing greater flexibility and convenience for those with multiple responsibilities.
In our rankings list below, we've highlighted the best psychology programs in Texas that offer online formats. These programs use interactive tools like discussion boards and learning management technologies to deliver course material virtually. While most of these programs do not require in-person components, some may offer hybrid options for students who want to supplement virtual learning with face-to-face activities. Learn more about this year's top-ranked online psychology degree programs and see which one is the best fit for you.
About the ranking
College Ranking Methodology
Generate List of Eligible Schools and Programs
To be eligible for this ranking, schools were required to meet the following criteria based on government data provided by The Integrated Postsecondary Education Data System (IPEDS).
Institutional accreditation from an organization recognized by the U.S. Department of Education.
At least one program in the subject area offered partially or fully online.
Career placement and academic counseling services.
Assign Weightings
After generating the list of eligible schools, the STEPS data team then assigned weights and ranked schools based on their performance in a variety of key categories. Affordability metrics received the heaviest weightings, followed by online learning and academic quality metrics (equally weighted).
Affordability
Relative cost of attendance compared to peer schools on the list. Based on in-state tuition for undergraduate students per academic year.
Percentage of students who receive institutional financial aid (directly from the school).
Average amount of institutional financial aid awarded.
Online Learning
Number of online programs in subject area self-reported by school to the U.S. Department of Education.
Percentage of students at the school taking at least one class online.
Academic Quality
Student-to-faculty ratio.
Percentage of full-time, first-time students graduating within 6 years.
About Our Data
All STEPS rankings use the latest official data available from The Integrated Postsecondary Education Data System (IPEDS).