Best School Psychology Grad Programs in California (CA)
Explore the best online and on-campus school psychology programs in California and learn about the different pathways available for you to become a licensed school psychologist.
Sponsored
publicservicedegrees.org is supported in part by advertisements. Featured programs and school matching are for institutions that compensate us. This compensation will never influence our school rankings, in-depth guidebooks, or any other information or resources published on this site.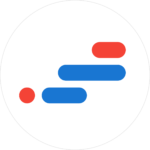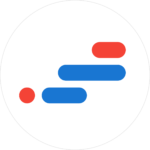 As a school psychologist in California, you'll play a crucial role in improving learning outcomes by addressing behavioral issues and enhancing curriculum plans. Moreover, California school psychologists are in high demand and earn almost $30,000 more than the national average.
To become a licensed school psychologist in California, you must graduate from an accredited and state-approved graduate program. This guide can help you find the program that best suits your needs and start your journey toward becoming a school psychologist. You'll discover a list of this year's top-ranked online and on-campus programs, a breakdown of the different types of school psychology programs available, a step-by-step guide to the CA licensure process, and much more.
2024 Rankings: Best Accredited School Psychology Programs in California
The best school psychology programs in California have the curriculum, flexibility, and student support you need to become a skilled school psychologist. To help jumpstart your search, we've identified three of the best schools meeting those criteria. These programs set themselves apart through affordable, accredited programs that prepare you for state licensure. See who stands out in 2024 and stay tuned for our full ranking arriving later next year.
Loyola Marymount University

Loyola Marymount University offers three school psychology programs in California:a Master of Arts, an educational specialist degree (Ed.S.), and a pupil personnel services (PPS) credential. The school administers these in-person courses of study from campuses in Los Angeles and nearby Playa Vista. Graduates are fully eligible for national certification and state licensure as school psychologists. Loyola Marymount uses a cohort-based model, enrolling approximately 20 new students each year.
To be eligible for admission to a school psychology graduate program, applicants must have a bachelor's degree in psychology or education, or have completed at least 18 credits in those subjects. Coursework for the program covers a wide range of topics, including research evaluation and statistics, group and individual counseling, behavioral assessment, professional ethics, and family systems theory. In the program's culminating phase, students spend approximately 2,000 hours in supervised fieldwork at local schools. Upon graduation, students are fully qualified to work as school psychologists in K-12 settings, with most completing the program in approximately three years.

Headquartered in La Jolla, National University is best known for its arts and sciences online degrees but also offers hybrid and campus-based programs that include psychology programs. Its Master of Arts in school psychology requires 90 credits and includes a PPS credential. Students who already have a master's degree in counseling or psychology can earn the PPS credential alone by completing 15 courses in school consultation, cognitive assessment, and crisis response.
The California school psychology programs use 4-week terms to provide increased flexibility and accommodation to students. Core courses such as developmental psychopathology and learning theory may have hybrid options, which provide essential knowledge and skill foundations. Both programs teach students to utilize systematic approaches to schooling, which support data-driven decision-making. The programs conclude with capstone practicum requirements in applied settings, which enhance future employment opportunities.
California State University Long Beach

Designed for working professionals already employed in K-12 settings, California State University Long Beach's school psychology program leads to an Ed.S. degree and a PPS credential. It holds programmatic accreditation with the NASP and state approval from the California Commission on Teacher Credentialing. The curriculum includes 60 credits of core instruction and hands-on learning. Most students complete the program in 3 years of full-time study, including 1-2 years of coursework and 1-2 years of internship and practicum experiences (over 1,500 hours in total).
CSU-Long Beach boasts a 100% Praxis pass rate over the last four years and offers student resources like school psychology-specific financial aid, student research initiatives, and regular peer and faculty networking opportunities. Students complete courses in psychoeducational assessment, collaborative consultation in school settings, development risk and resilience, and statistics for educational practice. Qualified applicants must satisfy prerequisites in developmental learning and classroom management.
Top Online School Psychology Programs in California for 2024
Accredited California school psychology programs with online or hybrid formats provide additional flexibility for busy students and working professionals to advance their careers. Below we list the top-ranked psychology programs in California that provide a range of options to match your background and long-term goals. Some offer fully online programs, while others use hybrid delivery with in-person fieldwork requirements. Either way, expect to receive material and interact with content using interactive tools like videoconferencing and discussion boards. Many of these programs continue to use cohort models for their online programming to encourage additional support and collaboration. See our guide to online school psychology programs for more information on what you can expect.
About the ranking
College Ranking Methodology
Generate List of Eligible Schools and Programs
To be eligible for this ranking, schools were required to meet the following criteria based on government data provided by The Integrated Postsecondary Education Data System (IPEDS).
Institutional accreditation from an organization recognized by the U.S. Department of Education.
At least one program in the subject area offered partially or fully online.
Career placement and academic counseling services.
Assign Weightings
After generating the list of eligible schools, the STEPS data team then assigned weights and ranked schools based on their performance in a variety of key categories. Affordability metrics received the heaviest weightings, followed by online learning and academic quality metrics (equally weighted).
Online Learning
Number of online programs in subject area self-reported by school to the U.S. Department of Education.
Percentage of graduate students at the school taking at least one class online.
Affordability
Relative cost of attendance compared to peer schools on the list. Based on in-state tuition for graduate students per academic year.
Academic Quality
Student-to-faculty ratio: Schools with lower ratios ranked higher.
Percentage of students admitted. More selective schools ranked higher.
About Our Data
All STEPS rankings use the latest official data available from The Integrated Postsecondary Education Data System (IPEDS). Most recent data pull: August 2023
Accreditation Glossary
ABH