Sponsored
publicservicedegrees.org is supported in part by advertisements. Featured programs and school matching are for institutions that compensate us. This compensation will never influence our school rankings, in-depth guidebooks, or any other information or resources published on this site.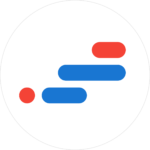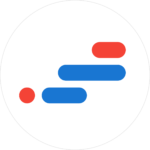 If you're looking to pursue a career in the behavioral and mental health fields, a Psychology Doctorate (PsyD) might be the right path for you, regardless of whether you're a recent college graduate or a working professional seeking a change. With one of the best APA-accredited PsyD programs in Florida, you can obtain a PsyD with just a bachelor's degree in as little as 4 to 5 years.
This guide showcases the best APA-accredited PsyD programs in Florida and provides information on online program options, application requirements, licensure for psychologists in the state, as well as earning potential and job demand for PsyD degree-holders in Florida. Read on to get all the information you need to choose the right Florida PsyD program for you.
Best APA-Accredited PsyD Programs in Florida for 2023
The Florida schools spotlighted below offer some of the best PsyD programs in the state that are accredited by the APA and offer substantial support services. These programs also have financial aid opportunities and competitive tuition to allow you to pursue your PsyD degree as affordably as possible. This is only a preview of our full rankings, which will be released in the coming months. For now, check out three Florida PsyD programs that stand above the rest in 2023.
Nova Southeastern University

NSU is a private research institution located in Fort Lauderdale. It boasts more than 150 academic programs, including one of the top Psy.D. in Clinical Psychology programs in Florida. This clinical psychology program offers seven concentrations to help you tailor this degree to meet your specific academic needs and professional goals.
NSU's PsyD program offers students the opportunity to specialize in several concentrations, including clinical forensic psychology, long-term mental illness, clinical health psychology, clinical neuropsychology, and a multicultural track that trains students to work with diverse populations.
To graduate, students must complete 119 credits, and full-time students typically finish the program in five years. The program includes a 12-month clinical practicum placement and a 2,000-hour clinical internship. In 2020, all of the program's students who took the EPPP exam in Florida passed. The program is accredited by the APA.
Delivery
Specialization/Concentration Tracks
Child, Adolescent, and Family Psychology
Multicultural/Diversity
Forensic Psychology
Neuropsychology
Health Psychology
Psychodynamic Psychotherapy
Long-term Mental Illness
Albizu is a private institution with a branch campus in Miami, Florida. It specializes in offering degree programs in psychology, health, education, and human services, including one of the best accredited Doctor of Psychology (Psy.D.) in Clinical Psychology programs in Florida. Students can pursue this degree online, on-campus, or in a hybrid format.
Clinical psychology PsyD degree-seekers at Albizu need 96 credits for graduation. In most cases, full-time students complete the program and internship in five years. At least three full-time practicum semesters must be completed at the Goodman Psychological Services Center on campus. The school expects applicants to possess a 3.25 or higher GPA and submit their GRE scores for consideration. Applications also need to include official transcripts, three letters of recommendation, an updated resume, and a personal statement.
Delivery:
Specialization/Concentration Tracks:
Clinical Neuropsychology
Health Psychology
Forensic Psychology
Florida Institute of Technology

Florida Tech is a private research university located in Melbourne, Florida. It boasts approximately 6,400 students, including those taking advantage of its APA-accredited PsyD program.
Built on the practitioner-scientist model, degree-seekers complete coursework in personality and psychotherapy, cultural and social psychology, assessment of intelligence, and projective personality assessment. Students must complete 123 semester hours beyond their bachelors' degrees along with 2,000 clock hours of supervised experience at an internship facility. This on-campus program offers four specialized areas of study.
Delivery
Specialization/Concentration Tracks:
Integrated Behavioral Health
Family and Child Psychology
Forensic Psychology
Neuropsychology/Clinical Health Psychology
APA Accreditation and PsyD Programs in Florida
APA is the only organization recognized by the United States Department of Education to provide accreditation for doctoral-level psychology programs at colleges and universities. APA's accreditation standards ensure that doctoral programs provide a quality education that adequately prepares students to pass the EPPP licensure exam.
Florida is one of several states adhering strictly to APA-specific requirements. In fact, Florida's Board of Psychology accepts licensure applications only from those graduating from APA-accredited doctoral programs. Florida also requires psychology students seeking licensure to complete supervised experiences and internships that meet APA's standards.
For those interested in Florida PsyD programs but who aren't seeking licensure, there are other accrediting bodies, including the National Association of School Psychologists (NASP) and the Psychological Clinical Science Accreditation System (PCSAS), with high standards. You can pursue a quality PsyD degree confidently in programs with these accreditations, but you cannot obtain licensure to practice psychology in Florida unless you attend an APA-accredited school.
The Basics: Online PsyD Programs in Florida
Entirely online Florida PsyD programs are rare, largely because the APA does not currently offer accreditation to fully online programs. You are more likely to locate programs with hybrid learning formats, like the program at National Louis University. On-campus PsyD programs are still the most common type in the state.
If you're looking for more online PsyD options, check out popular online universities. Capella University, for example, offers a mostly online PsyD but still requires participation in in-person residencies, internships, and practicums. Comparatively, Walden University's online PsyD requires one in-person residency. For more information on online psychology programs, check out our guide to online psychology programs.
Online Florida PsyD Program Spotlight

Albizu's Doctor of Psychology (PsyD) in Clinical Psychology is available on-campus in Miami, online, or in a hybrid format. The curriculum helps remote students develop culturally sensitive approaches to patient-centered careers. Learners complete a variety of specialized classes, labs, and clinical experiences and can develop additional competencies in clinical neuropsychology, forensic psychology, or health psychology. Remote degree-seekers also have access to elective classes like child psychology, clinical practice management, addiction, and human sexuality. Online features at Albizu include extensive student support resources, including a 24/7 help desk, virtual library, and remote tutoring services.
Students need 99 credits to complete the PsyD program at Albizu. Full-time learners can finish the program in five years, including a one-year clinical internship at an approved location or the Goodman Psychological Services Center, which is sponsored by the university. Applicants should possess a 3.25 or higher GPA and competitive GRE scores. They must also include official transcripts, three letters of recommendation, an updated resume, and a personal statement outlining professional goals and academic objectives.
FAQs About PsyD Programs in Florida