Guide to Clinical Psychology PhD Programs Online
Explore top accredited programs, see what earning your online clinical psychology PhD is really like, and get answers to your key questions.
Sponsored
publicservicedegrees.org is supported in part by advertisements. Featured programs and school matching are for institutions that compensate us. This compensation will never influence our school rankings, in-depth guidebooks, or any other information or resources published on this site.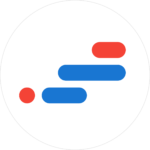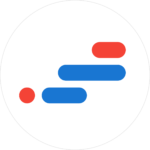 If you want to work as a clinical, counseling, or research psychologist, you need a doctoral psychology degree. Pursuing an online clinical psychology PhD is a convenient way to get the clinical training and academic knowledge required to seek licensure and fill a variety of high-paying positions. Because clinical psychologists require such specialized training, earning your PhD puts you in an elite group of professionals. This guide gives details on everything you need to know about earning a clinical psychology PhD online, including information on top universities, available concentrations, job prospects, admission requirements, and average costs.
Top Online Clinical Psychology PhD Programs for 2023
Online clinical psychology PhD programs exist in many forms and offer various specializations. Understanding what each program provides is critical and includes considering factors such as accreditation, flexibility, student outcomes, and tuition cost. EduMed gathered data on top programs for 2023, two of which are highlighted below.
Walden University's PhD in clinical psychology online program prepares graduates for teaching, research, and clinical roles. Walden, which is accredited via The Higher Learning Commission, offers this PhD program entirely online with multiple start dates yearly and emphasizes the flexibility working professionals need.
In addition to a general program, select specializations include forensic psychology, health, industrial and organizational psychology, and teaching. You can also participate in the Academic Year in Residency (AYR) program, a supervised practicum, and an internship. Upon graduating, you possess the credentials and preparedness for licensure as a psychologist.
While Walden already offers competitive tuition, you can also save money through military discounts, partner-organization employee discounts, alumni referrals, and family savings. There are also several institutional scholarships available.
If you're looking for an online PhD in clinical psychology program accredited by the American Psychology Association, Fielding University offers this and more. Designed to support working adults with experience in the mental health field, the program combines in-person and virtual learning.
Application requirements include a bachelor's degree, minimum 3.0 GPA, CV, statement of purpose, critical thinking writing sample, three letters of recommendation, and an official transcript. Fielding does not require GRE scores. The program's curriculum covers development bases of behavior, history and systems of psychology, psychopathology, and research in psychotherapy. It also offers specializations in forensic psychology, health psychology, neuropsychology, and social justice and diversity.
Regardless of residency, expect to pay $9,700 per term. Learn more about this clinical psychology PhD online program online via monthly webinars on the program's website.
What Are Clinical Psychology PhD Programs Online Like?
Are you considering an online PhD program in clinical psychology? Consider programs that combine virtual learning with in-person internships and practicums to build the skills needed for this field. You can expect to spend several years engaged in online instruction before moving into the supervised experience component.
While the specific curriculum may vary between programs, expect to delve into topics such as cognitive assessments, biological bases of behavior, and psychoanalytic theory and therapy. Upon completion of an online clinical psychology PhD program, you will have gained advanced psychological knowledge, critical reading skills for academic and research studies, expertise in evidence-based diagnosis and treatment, and an understanding of research development and implementation. In the following sections, we provide more details on these crucial components of the program.
What courses should I expect to take?
Every school offers a slightly different curriculum, but similar classes are found across institutions. Some typical classes are described below.
Evolution of Psychology
Typically taken the first year, this foundational course takes a historical perspective to show how the field's evolution. It looks at important figures in the discipline along with a detailed timeline of theories and treatment modes.
Multicultural Psychology
This course takes an in-depth look at how societies and cultures impact individuals and relationships and at how humans interact. It considers effective ways of managing therapeutic relationships based on cultural and societal dynamics alongside questions of self-awareness as a practitioner.
Clinical Interviewing
This course teaches the skills and tools needed to ask effective questions. Topics include taking family, social, and medical histories, gathering targeted information for use in diagnoses and treatment plans, and developing effective active listening skills.
Psychotherapy Techniques
Building on the interviewing course, this class looks at creating professional relationships with clients, dealing with resistance, keeping clients engaged, and providing helpful services. It also examines ethical and legal requirements related to records management, privacy, and contracts.
Research Methods
Usually taken across two semesters, this course provides the tools for designing research studies. Those tools include scientific inquiry, research epistemology, and ethical questioning, which surround how studies are designed and who they incorporate. Skills are used to develop a basic research project at the end of the courses.
Can I specialize my online clinical psychology PhD program?
Clinical psychology represents a broad and multifaceted field, making it common for departments to offer several specializations for going beyond general studies and concentrating in a subject or research area. Each school provides different offerings, so do your research and know what's available before committing.
Health Psychology
Overlapping into the public health sphere, the health psychology specialization focuses on using psychological tools to help clients improve their health. Whether working to stop smoking, handle stress, or reach a healthy weight, this specialization helps build skills in these areas.
Forensic Psychology
Meeting at the crossroads of psychology, forensic science, and the legal system, this specialization provides the foundation for work in academia, government, or private practice. Topics considered include behavioral interventions, violence risk assessments, personality disorders, and ethics.
Industrial/Organization Psychology
This specialization teaches the tools needed to help businesses create better work environments and better relationships with employees. Topics include workforce training and development, applied industrial psychology, and succession planning and leadership development.
Social Psychology
A social psychology specialization gives insight into how humans are affected by other humans. Topics include development, attitude formation and evolution, prejudice, interpersonal relations, and aggression. Most graduates pursue roles in academia and/or research.
Cognitive Psychology
This specialization looks closely at the inner workings of the human brain. Courses help you understand patients' mental processes, how they organize thoughts and feelings, and the roles of memory, language, and knowledge development in human relationships.
Is a dissertation required in an online clinical psychology PhD program?
Unlike many PhD programs, not every online clinical psychology doctoral degree requires a dissertation. Some options, particularly those designed for psychologists wanting to work in professional and/or administrative roles, bypass this requirement. However, you will likely need a program offering the dissertation if you plan to work in research/and or academia, as dissertations are often a prerequisite for employment.
Are part-time programs available?
Yes, part-time online PhD in clinical psychology programs exist. However, not every school offers the same components. Some departments only provide full-time options, while others offer more flexibility. Speak with an admissions officer or program administrator to determine if they can accommodate your scheduling needs.
Can I earn my clinical psychology PhD completely online?
Many schools offer all coursework completely online. Others require in-person visits (usually less than a week) for intensive residencies or infrequent face-to-face lab sessions. If you plan to attend a school that is not local for you, factor travel time into your decision. All programs will require in-person practicums and internships to graduate.
How Long is an Online PhD in Clinical Psychology?
Most PhD in clinical psychology online programs take five and six years to complete. You may be able to transfer previously completed doctoral coursework and graduate earlier. The timeline to earn an online PhD in clinical psychology can vary substantially from student to student and program to program. See below for one program example.
| Term | Course Examples |
| --- | --- |
| Year 1, Fall Semester | Adult Psychopathology, Ethics and Legal Issues |
| Year 1, Spring Semester | Child and Adolescent Psychopathology, Diagnostic Interviewing |
| Year 2, Fall Semester | Objective Personality Assessment, Research Design. Defend master's thesis proposal |
| Year 2, Spring Semester | Behavioral Assessment, Cognitive and Affective Bases of Behavior. Complete master's thesis, take comprehensive exams |
| Year 3, Fall Semester | Psychopharmacology, Theories of Measurement. Practicum |
| Year 3, Spring Semester | Consultation and Supervision, Social Aspects of Behavior. Practicum |
| Year 4, Fall Semester | Practicum, Defend dissertation proposal |
| Year 4, Spring Semester | Advanced Professional Development. Apply for internships |
| Year 5, Fall/Spring Semesters | Dissertation defense. Start one-year APA-accredited internship |
What Are the Admissions Requirements for Online Clinical Psychology PhD Programs?
Admission requirements for clinical psychology online PhD programs are extensive and competitive since most colleges accept only a few students each year. Some programs are more competitive than others, but all set strict requirements around minimum GPA, GRE scores, and other metrics for comparing applicants.
Each school sets its own requirements. Some require GRE scores, while others don't. Some look for students with existing psychology coursework and/or work experience, while others welcome students of varied academic and professional backgrounds. Read admission requirements for every school carefully. To begin your analysis, consider the following general requirements.
Bachelor's degree from a regionally accredited school (some require a master's degree)
Official transcripts
Minimum GPA, typically 3.0-3.5
Prerequisites in psychology and statistics courses
GRE scores
Resume/CV
Letters of recommendation
Personal statement
Statement of intent
Writing sample
TOEFL or IELTS scores if an international student
Interview
How Affordable Are Online Clinical Psychology PhD Programs?
Pursuing an online PhD in clinical psychology requires significant time and money. Costs vary substantially based on whether you attend a public or private college, if you can get in-state tuition, and how much funding you secure. Before applying, look closely at the costs involved and funding available. Tuition rates from three colleges are highlighted below to provide a general sense of cost.
Should You Consider Accreditation for Online Clinical Psychology PhD Programs?
Yes. Ensure your online clinical psychology PhD program holds accreditation. Failing to do so can lead to issues getting licensure, either institutional or programmatic, and competing for jobs.
Look for regionally accredited schools rather than national ones, as the former is more rigorous. Most four-year nonprofit schools hold regional accreditation. With programmatic accreditation, check for programs approved by the American Psychological Association (APA). The APA acts as a leader in the field and signals completion of a well-rounded program.
What Can You Do with a PhD in Clinical Psychology?
Earning a PhD in clinical psychology qualifies you for fascinating and fulfilling work after graduating. Some positions require licensure; others do not. As you review some options below, consider how they fit into personal and professional goals, such as if you want to work in academia or a clinical setting.