The Best PsyD Programs in California (CA): Campus & Online
Discover top-ranked PsyD programs in California and see how they can expand your skillset and prepare you for licensure as a psychologist.
Sponsored
publicservicedegrees.org is supported in part by advertisements. Featured programs and school matching are for institutions that compensate us. This compensation will never influence our school rankings, in-depth guidebooks, or any other information or resources published on this site.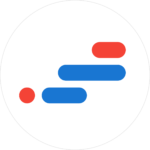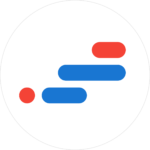 A Doctor of Psychology (PsyD) is one of the highest psychology degrees available and a necessary credential for professional clinical psychology practice in California. There are dozens of accredited PsyD programs in California that can prepare you for work as a skilled practitioner, opening a range of opportunities in a state employing more clinical psychologists than any other state.
This guide has everything you need to get started on your search for a quality PsyD program in California. You'll find a list of the best programs, learn about accreditation and programs with convenient online coursework, get answers to your key questions, and see how much can potentially earn as a psychologist in California after graduation.
Best APA-Accredited PsyD Programs in California for 2024
The following profiles highlight some of the top-ranked APA-accredited PsyD programs in California for 2024. Each school administers a robust, comprehensive curriculum designed to deepen your expertise and ready you for licensure as a practicing clinician. Explore these program offerings and check back for our full ranking later this year.

Malibu-based Pepperdine University offers a PsyD in clinical psychology that prepares students for work as licensed professionals in their local communities. The program requires 82 credits, including an internship and dissertation project, and typically lasts four years. Pepperdine delivers curriculum from its affiliate campus in West Los Angeles and uses a practitioner-scholar model that integrates academic research with clinical practice. The program boasts a 97% internship placement rate and a 100% licensure rate with the California Board of Psychology.
Pepperdine's program is a top contender among APA accredited California PsyD programs. The Graduate School of Education and Psychology sponsors scholarship and grant opportunities that are extended to qualified applicants with a relevant master's degree. Starting in the fall, students will complete courses in psychometrics and cognitive assessment, clinical psychopathology, advanced treatment and intervention, and professional ethics. Upon completion of coursework, students are required to undertake internships and hands-on training at approved locations throughout Southern California. Prospective students must also interview with the admissions committee and submit standard application material.
Program Delivery
On-Campus
Part-Time
Full-Time
Specialization/Concentration Tracks
Clinical Psychology
Forensic Psychology

Biola University's Rosemead School of Psychology administers a PsyD in clinical psychology that blends empirical science with spirituality and ministry. It holds APA accreditation and requires 133 credits that most students complete in 5-6 years. This campus-based program maintains a low student to faculty ratio and includes psychotherapy labs and integration seminars along with standard coursework. Biola's program stands out among other California PsyD programs by extending the option to earn a Master of Arts in Clinical Psychology along the way. Following successful completion of at least 75% of coursework, students must pass several qualifying examinations.
Core instruction in key knowledge areas such as advanced statistics, program evaluation, and research design is provided for aspiring professionals. Theory-based courses in systems psychology, psychoanalysis, and developmental psychology build competency in prominent approaches to clinical practice. Students also take courses in religion and theology and complete practicum components before moving to doctoral research. The research culminates in a peer-reviewed paper designed to enhance professional practice in therapy-based settings.
Delivery:
On-Campus
Part-Time
Full-Time
Specialization/Concentration Tracks:

Students at Loma Linda University typically complete their Doctor of Psychology in 5 years and land employment as skilled clinicians and researchers. Like other APA-accredited PsyD programs in California, this program takes about 5 years to complete and readies aspiring professionals for licensure. The school administers an embedded curriculum that qualifies students for practice with a range of populations in a variety of settings, from children and couples in private practice to veterans or adults in hospitals and community health centers. Students also receive practicum placements and complete one-on-one academic research alongside a clinical mentor who shares their interests and professional aims.
Housed within Loma Linda's School of Behavioral Health, this program requires 168 credits that include coursework, hands-on training and clinical practice, and doctoral research. Its sequence of courses looks at core areas of competency in psychological science, quantitative research methods, clinical assessment, and wholeness and health. Students can also draw from a range of electives that look at drug addiction, human sexuality, cultural psychology, and psychology of religion.
Delivery:
On-Campus
Part-Time
Full-Time
Specialization/Concentration Tracks:
Clinical Psychology
Health Psychology
Clinical Child Psychology
Neuropsychology
How Important APA Accreditation Is for PsyD Programs in California
APA Accreditation is an industry-wide indicator of quality and excellence. A leading scientific organization in the U.S., the APA establishes key guidelines in psychology and works to advance its knowledge horizons and professional applications. Its credentials carry a lot of influence and are considered the gold standard for education in psychology.
Though most states require a degree from an APA-accredited program for licensure as a psychologist, this is not the case in California. State regulators only require attendance at a school with institutional accreditation. Students should also complete course prerequisites in key knowledge areas outlined by the CA Board of Psychology.
If you plan to use your PsyD in roles other than as a licensed psychologist, the same general accreditation rules and best practices apply. Potential schools should hold institutional accreditation from an agency recognized by the U.S. Department of Education or the Council for Higher Education Accreditation.
Key Info: Online PsyD Programs in California
Online delivery is available in California, but it's not prominent. Among schools with these options, only a few provide 100% online delivery while several have online/hybrid formats to provide a convenient, accommodating, and balanced course of study tailored to students' needs.
Online programs typically include intensive courses administered in 7-week terms using both synchronous and asynchronous technologies (e.g., videoconferencing, discussion boards, etc.). Some schools augment online courses with in-person instruction for certain content areas. Others offer face-to-face networking opportunities and other learning-bas