Why Choose a Degree and Career in Social Work?
As a social work professional, you develop a socially conscious and globally minded way of thinking about the world and your community. A degree program often allows you to pursue specialized tracks of study in order to choose to work with the individuals and groups that matter to you. The list below highlights several reasons why a degree and career in social work could be a perfect match for you.
You want to help underserved communities.
You will learn how to promote human rights, garner support for economic and social justice initiatives, and work on behalf of vulnerable and marginalized communities who are in constant flux. As a social worker, you can learn how to work directly with these communities and take a hands-on approach to support them.
You have a desire to help people with certain types of struggles, addictions, or health issues.
You have an interest in research, improving patient care, and what social workers can bring to the table.
You wish to increase the number of social work-focused initiatives in the political arena.
You have a knack for community organizing and fundraising.
Does a degree and career in social work sound right for you? Read our step-by-step guide on how to become a social worker.
Types of Social Work Career Fields You Can Get Into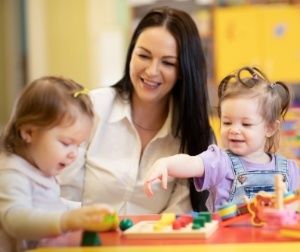 Your social work degree prepares you for a career in a variety of industries and qualifies you for any number of roles in the social work field. You may pursue jobs in locations such as hospitals, schools, mental health clinics, private practices, or corporations. Most organizations in the public and private sector that provide a community service or support individuals and families in an emotional capacity employ professionals with training in social work. The careers below highlight some of the more popular fields in which you can find employment.
Many social workers find careers in which they support vulnerable and at-risk children and youths, protecting and ensuring they grow up in a safe environment. When they suffer abuse, neglect, or any other kind of harm, you can exercise a number of options to protect them.
Social workers who offer mental health support and care for clients typically possess training in clinical social work. From developing care plans for clients to helping them maintain regular employment, you can become an in-demand professional who ensures that individuals have access to the necessary resources to live healthier and fulfilling lives.
Some social work professionals work directly with inmates, ex-offenders, and individuals in prevention or intervention programs. They hold positions such as probation officer, sex offender clinician, transitional case manager, conflict mediator, and more. In these roles, you become an advocate for what is best for your client within the parameters of the justice system.
Social workers in this area of the field often work in leadership roles in various organizations, government, nonprofits, and healthcare administration. Depending on the position, you could find yourself working with legislative bodies, research organizations, public policy think-tanks, and social service agencies. Social workers with experience in policy and planning are often in-demand in states with progressive social welfare policies.
If your interests extend into academic research or education, a graduate degree in social work prepares you for a variety of fulfilling positions. Social workers with professorships at universities are able to combine both research and teaching for a well-rounded career. Whether you work in a college, private research organization, or comparable setting, social work researchers try to advance knowledge in the field by conducting quantitative and qualitative research, studying human behavior, and problem-solving.
Professionals in this essential area of the field represent and fight for their clients, often with the help of an organization or as part of a community, to improve their living situations and access to resources. As a social worker and client advocate, you often must rally against powerful and wealthy institutions that create inequalities and marginalize vulnerable populations.
Social workers in this area usually study in a clinical social work graduate program and, if possible, specialize in addiction issues. With the proper certifications and licensure, you can work directly with clients in hospitals, rehabilitation centers, and clinics. You will be able to help clients develop healthier behaviors, deal with their emotions, and wrestle with related mental health issues.
If you are a creative thinker with leadership and management skills, a career in public welfare may be a great fit. Many professionals in this field work for government agencies and federal programs that advocate for the wellbeing of communities, families, and children. In these roles, you may find yourself working in a management or supervisory role to ensure that projects receive adequate attention, planning, and financing.
Additional Social Work Fields to Consider
Gerontology/Aging
School Social Work
Developmental Disabilities
Healthcare
International
Occupational and Employee Assistance
Military and Veterans
To learn about more career fields in social work, visit the National Association of Social Workers.
What Jobs Can You Get with a Social Work Degree?
Social work degrees provide a strong academic base for a variety of career paths. Some jobs for social work grads are more popular than others. Graduates may gravitate toward careers that offer stability, provide room for professional growth, are in-demand in their geographic area, or offer the greatest earning potential. In the list that follows, we highlight some of the most popular career choices for social work degree holders.
School Social Worker
These professionals work with school administrators, parents, and students to help identify and solve issues among the student body. In these roles, you often develop treatment plans, conduct home visits, conduct student health evaluations, write referrals for community resources, and provide training workshops for teachers and staff. You will also be responsible for crisis management and intervention in suicidal or homicidal situations.
Mental Health and Substance Abuse Social Worker
Child and Family Social Worker
Social and Community Service Manager
Source: Bureau of Labor Statistics, May 2018
FAQs About Careers for Social Work Grads
What can you do with a social work degree outside of the social work field?
Social work degrees teach a variety of widely transferrable skills and can adequately prepare learners for careers outside of the traditional social work arena as well. In addition, social workers within the profession hone their skills and acquire areas of expertise over time that can often lead them to unforeseen career paths. The list that follows highlights some popular non-traditional career tracks you can pursue with a social work degree.
Note: Some careers may require additional education, certification or licensure.
Health Educator
Health educators promote wellness among their communities. They conduct research to compile up-to-date information for various health-related initiatives. They work in conjunction with other community health workers and serve as a liaison between community members and healthcare professionals. Training in social work helps these professionals effectively communicate with clients, conduct the necessary research, and discuss others' personal or sensitive health information. They typically work at nonprofit organizations, private businesses, healthcare facilities, and public health departments.
Human Resources Coordinator or Specialist
Community Services Developer
Do social workers get paid well?
What social work field pays the most?
Are social workers in demand?
Can you be a counselor with a social work degree?
Social Work Degree and Career Resources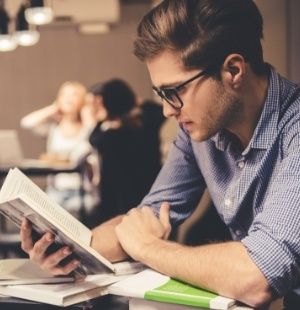 In addition to student-centered online resources, prospective social workers can gain an understanding of what it is like to work in a social work field by exploring websites hosted by government organizations, professional academic membership organizations, colleges and universities, and job search engines. These sites provide insight into what is expected of professionals at all levels in the field. The sites below also offer access to current news in the field, the latest research updates, detailed job postings, and exclusive articles written by experienced social workers.