From Green Degrees to Environmentally Conscious Careers
The careers that protect our planet and the degrees that will get you there
Last Updated: 03/29/2020
Meet the Expert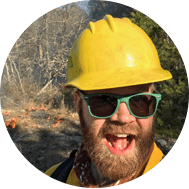 Cooper Breeden
Conservation
Coordinator
Cooper Breeden is the Conservation Coordinator at the Southeastern Grasslands Initiative based out of Austin Peay State University. Also serving as the coordinator for the Tennessee Plant Conservation Alliance, he works directly on rare plant conservation projects throughout Tennessee and its neighboring states in collaboration with state and federal agencies, university researchers, and various other organizations. Cooper began his career with a bachelor's in international business. After a few years in the international development field, he decided to play a part in conserving our rapidly deteriorating landscapes. These experiences led him to earn an M.S. in Biology from Austin Peay, specializing in plant ecology, and to his career trajectory.
As global temperatures continue to rise, people around the world are suffering from the effects of the environmental disasters brought on by climate change. Each year, an estimated 2.15 million people are displaced from their homes due to weather hazards, including floods, storms, wildfires, and extreme temperatures. To halt the damage of climate change and other environmental devastation, more and more Americans are entering careers in conservation, land restoration, water protection and purification, and wildlife support. It's up to us to make a difference and turn back the clock on the environmental damage we've caused, and it's not too late to help. Pursuing a green degree and an eco-friendly career is more important now than ever before. Whether you're interested in a career in forestry, renewable energy, clean ocean efforts, or public policy, there has never been a better time to put your passion for our planet to use.
From information on starting an eco-friendly education to resources for breaking into the green job market, keep reading to learn how you can make a difference with a career in sustainability.
Why Should You Care?
We've all heard some climate change horror stories. From the rising sea levels that will eventually sink Los Angeles to tornadoes flattening entire towns across middle America. But there are other consequences of climate change that are flying under the radar, and while they may not be big enough to make the evening news, they're concerning in their own right. Let's take a look at few of the reasons we should all care about environmental change.
A clean environment is essential for healthy living
When we don't take care of the environment, it comes back to hurt us in the form of air and water pollution, reduced natural resources, affected food sources, increases in disease and illness, and more.
The earth is warming
According to NASA, human activity since at least the mid-20th century is causing our current warming crisis. As a result, we will continue to see negative changes in precipitation patterns, droughts and heat waves, disastrous storms and hurricanes, sea levels, and the stability of the arctic.
Biodiversity is important
The variety of life on Earth, including animals, plants, and microorganisms is important for ecosystem health and productivity. Biodiversity affects the ecosystem as well as our biological resources. Human activity is destroying biodiversity on the planet and causing environmental changes at an unprecedented rate.
There won't be enough food
Global warming negatively affects food and biological resources, including the health of livestock, reservoirs, crops, and soil. The effects of climate change are especially threatening in areas of the world where food is already scarce.
Extreme weather conditions
Global warming can lead to extreme weather, including the formation of life-threatening hurricanes, heat waves, blizzards, droughts, and rainstorms. The warming of the planet also causes ice and glaciers to melt and our ocean levels to rise.
No more coral reefs
The National Ocean Service reports that global warming's effect on ocean temperatures, rising sea levels, storm patterns and precipitation, ocean currents, and water acidification all contribute to the erosion of coral reefs.
Your morning coffee could disappear
Climate change significantly affects coffee farmers in prime coffee countries such as Guatemala, Brazil, Vietnam, and Tanzania and could lead to coffee shortages in the near future.
Your great & great-great grandchildren will thank you
If we take action to solve the climate crises of the planet today, we can ensure that those who live here after us have an inhabitable, healthy environment in which to live.
I Want to Help the Environment By…
By pursuing an environmentally focused degree, you can take the first step toward improving the health of our planet. There are many ways to get involved. How do you want to be part of the solution?
Working in Climate Change
From shrinking glaciers and warming oceans to heat waves and diminishing resources for plants and animals, climate change deeply affects the environment around us and across the globe. By pursuing one the careers listed below, you'll be positioned to fight against climate change in a variety of ways, from studying weather patterns to researching sustainable farming methods.
Careers to Fight Climate Change
Climatologist
If you're interested in analyzing weather data and applying your work to the long-term preservation of the world's ecosystem, a career as a climatologist may be a great fit. Climatologists interpret how changes in climate affect the earth and its inhabitants by studying climate changes over time. This profession is similar to meteorology, however, differs in that climatologists are concerned with the long-term weather patterns and environmental effects rather than the short-term weather patterns.
Hydrologist
Hydrologists study snow, rain, and other types of precipitation to determine their environmental impact, especially when it comes to ground water and rivers. Hydrologists apply practical and theoretical skills to investigate hydraulic problems such as droughts, flooding, and the quality of water resources, all of which are greatly affected by climate change.
Agricultural and
Food Scientists
Among many roles, these scientists can battle climate change by conducting research on the productivity and sustainability of crops. They use their findings to create new and innovative ways to increase agricultural output and improve the quality of our food supply.
Green Degrees to Get You There
Bachelor's in Atmospheric Science or Climatology
Students who wish to pursue careers as atmospheric scientists or climatologists typically possess a bachelor's degree in atmospheric science or a related area. This degree is also suitable for aspiring meteorologists. Degree-seekers typically choose between concentration areas such as news media, air pollution, or hydrometeorology.
Bachelor's in Hydrology
This degree prepares learners for entry-level careers in a variety of positions, including research roles as hydrologists in various earth science fields. Many bachelor's degree-holders move on to master's programs in environmental hydrology and develop a specialization in a particular area of the field, such as hydrology and water resources, forest hydrology, and hydrogeology.
Bachelor's in Food Science
and Technology
These programs allow students to prepare for careers working with farmers, educational institutions, and government agencies to increase our understanding of sustainable food production, nutrition, food chemistry, microbiology, and more. Learners can expect to take courses in biological sciences, food sciences, humanities, mathematics, and social sciences.
Working in Renewable Energy
Renewable energy technology focuses on creating clean sources of energy that have the least impact on the environment. Additionally, the idea behind renewable energies is that they are more sustainable and ideally never run out or diminish. We need eco-focused professionals to design and develop these technologies as well as individuals to build and manage them. Renewable technology efforts often happen on a grand scale and demand the support of teams of like-minded individuals working toward a common goal. The careers and degrees listed in this section can help students develop the necessary skills to develop new, or contribute to existing, renewable technology efforts.
Careers for Renewable Energy Enthusiasts
Biofuels Production Manager
These professionals are responsible for the production of alternative fuels and possess extensive knowledge of production and processing, engineering and technology, and administration in management. They supervise workers who carry out environmentally sustainable processes, document and communicate green energy production information, and evaluate energy production.
Solar Power Engineer
Using a combination of science and mathematics, these engineers attempt to develop economical solutions to technical power problems. Solar power engineers help develop and refine solar products and strive to reduce our population's reliance on fossil fuels and nuclear plants. Many engineers today work to make products that serve the everyday consumer, namely solar panels for residential areas.
Hydroelectric Production Managers
Hydroelectric production managers coordinate and oversee hydroelectric power generation plants and related operations. They monitor and maintain the necessary equipment and ensure that operations meet industry standards and safety regulations. These workers have extensive knowledge of engineering and technology, understand public safety and security regulations, and possess personnel management skills.
Green Degrees to Get You There
Bachelor's in Industrial Engineering
Depending on the program, a bachelor's degree-holder in industrial engineering can develop concentration areas of study in renewable energy, biofuels production, and other related areas of the field. Students focusing on green industrial engineering study the environmental impacts of production and waste generation in everyday society. While these degrees prepare learners for a variety of careers, many ecologically focused engineering students study methods for reducing carbon footprints.
Bachelor's in Mechanical Engineering
Many green careers that focus on renewable energy, including solar power engineers, require students to possess a bachelor's degree in mechanical or energy engineering. Learners develop hands-on skills in these programs and acquire the tools to create solutions for today's energy problems. Mechanical engineers can also secure careers working with automobiles, airplanes, medical equipment, power plants, satellites, and robotics.
Bachelor's in Renewable Energy
Sometimes referred to as a degree in sustainable energy, these programs allow learners to focus on engineering and technologies that examine alternative energy sources, new energy technologies, and more efficient energy production capabilities. Ultimately, these professionals strive to reduce humans carbon footprint and develop energy sources that will never run out or diminish.
Working in Clean Air Reform
According to the Center for Progressive Reform, thousands of people in the U.S. die from air pollution-related causes every year. On top of that, many more individuals become sick because of air pollution. It's more important than ever before that we have well-trained professionals working in positions across the clean air reform field to reduce our impact on the environment. The jobs and degrees below allow you to work on clean air initiatives in a variety of ways, from developing more eco-friendly and efficient transportation methods to raising public awareness of air pollution.
Careers Improving Air Quality
Air Pollution Analyst
These green professionals help analyze, sample, and measure the data gathered from polluted air in the environment. They typically work with scientists to develop plans for reducing air pollution. Their main focus is on controlling fossil fuel pollution that affects the atmosphere and breathable air.
Research Analysts for Clean Transportation
With transportation and travel being one of the most significant contributors to global warming and air pollution, students can pursue careers as clean transportation specialist or research analysts. In these roles, professionals track national energy policies and industry issues, conduct case inquiries, investigate potential transportation and pollution issues, and submit formal reports to agencies for public records to support the advancement of clean transportation.
Environmental Engineering Technician
These professionals use the latest equipment to analyze ground and air samples around the globe. In general, they work to reduce environmental pollution, find the best practices for disposing of hazardous materials, and ensure that facilities with hazardous materials comply with government regulations.
Green Degrees to Get You There
Bachelor's in Environmental Science
Learners who wish to pursue a variety of careers in which they improve air quality and the threat of pollution can benefit from a bachelor's degree in environmental science. Depending on the program, these degrees help students explore overpopulation, the loss of biodiversity, and climate change. Some programs feature concentration areas such as natural resource and conservation, which prepares students for careers in improving air quality.
Bachelor's in Natural Sciences
This degree trains students in a variety of academic areas including biology, physics, mathematics, earth science, and chemistry. The hands-on curricula allows learners to develop research and scientific analysis skills while studying the relationship between humans and the natural world. Degree-holders can work in both the private and public sectors, including research and development organizations, local and state governments, consulting firms, and clear air research initiatives of all types.
Bachelor's in Environmental Engineering
These programs teach students to analyze environmental scenarios and propose solutions to solve any dangerous issues. Programs typically offer concentrations in air quality management, water treatment, environmental rehabilitation, and waste control. Degree-seekers focus on the best practices for both preventing and reversing negative human impact on the environment.
Working in Clean Ocean Efforts
The Marine Conservation Institute highlights the importance of protecting ocean waters and clean ocean efforts. According to the Institute, oceans generate 50% of the oxygen humans breathe and contain 97% of the world's water. The Food and Agriculture Organization of the United Nations reports that oceans make up 80% of Earth's biodiversity and are the largest ecosystem on the planet. Today we need eco-focused professionals interested in cleaning and protecting our oceans as they help regulate our climate, affect our weather, and influence our overall health and well-being. The degrees and careers listed below can help you make a positive difference in clean ocean efforts.
Careers to Help Ocean Cleanup
Marine Engineers
These professionals help design and build ships, submarines, aircraft carriers, tankers, and more. Depending on the program, learners can focus on developing the best energy efficient designs and practices that reduce water pollution and ultimately protect our oceans. Many professionals in this area of the field seek voluntary environmental certifications, such as those offered by Green Marine.
Marine Conservation Scientist
These scientists often conduct laboratory-based experiments and research projects to contribute to scientific knowledge in their field. They may work in the public or private sectors, often keeping up with the latest technologies to ensure their work is cutting-edge. These professionals often have degrees in marine biology, oceanography, biology, maritime studies, or geology.
Professor in Marine Conservation and Biology
These educators work at colleges and universities to help train the next generation of workers focused on ocean cleanup. Professors can pursue full-time teaching positions or roles in which they both teach and conduct research. Professors are often required to contribute to academic and popular publications about ocean cleanup and to promote their research.
Green Degrees to Get You There
Bachelor's in Ocean Engineering
While learning the principles of engineering, these students develop the necessary skills to develop vessels, docks, and other aquatic entities for today's ocean travel and transport. Those pupils can focus on sustainable use of ocean resources, climate change and sea levels, and coastal flooding. Additionally, many ocean engineering programs examine energy uses, wave energy converters, and alternative fuel sources.
Bachelor's in Marine Conservation
Built on a combination of physics, mathematics, and chemistry, undergraduate programs in marine conservation help students learn the best practices for long-term sustainability for our ecosystems, namely ocean life. Students may be able to find concentrations in freshwater and marine environments and to take advantage of hands-on learning opportunities in internships and research assistantships.
Master's in Environmental and Ocean Sciences
This degree prepares students for mid- and upper-level research roles and positions as educators. Master's students typically take courses for two years and complete a traditional master's thesis based on relevant ocean cleanup topics and their original research. These programs also allow learners to fully develop an area of specialization and pursue careers that require those specific skill sets.
Working to Stop Deforestation
The Rainforest Alliance reports that trees and forests play a crucial role in slowing climate change. Since trees capture greenhouse gases and prevent them from accumulating in the atmosphere, they are a major ally in our battle against global warming. According to the alliance, deforestation practices accounts for approximately 10% of worldwide emissions. Scientists, foresters, and conservation officers all play important roles in furthering our efforts to reduce, stop, and reverse the effects of deforestation. These degrees and careers can put educated professionals on the front lines against deforestation practices.
Careers Combating Deforestation
Conservation Scientist and Foresters
Scientists and foresters can seek out hands-on work in parks, forests, and other natural resource areas to work toward the conservation of forested areas. They may also hold management or administrative roles in which they help orchestrate a range of green efforts. These professionals typically need a bachelor's degree in forestry or a related field, including environmental science, rangeland management, or agricultural science.
Soil and Plant Scientists
These professionals study the management of crops, shrubs, trees, nurseries, and more. Soil scientists also examine the physical, biological, mineralogical, and chemical composition of soils and how they relate to crops and plant growth. These individuals can combat deforestation in a variety of ways, including conducting research in tandem with foresters and other scientists.
Nature Conservation Officer
Sometimes referred to as game wardens or wildlife resource officers, nature conservation officers and managers protect wildlife and water resources. They typically work in parks and other wildlife habitat or conservation areas to enforce the necessary protective laws. These professionals can obtain positions working for the government or profit organizations who protect plants, animals, and forested locations.
Green Degrees to Get You There
Bachelor's in Forestry
Students in these programs prepare for careers in agriculture, the protection of natural resources, and hands-on environmentally focused careers of many different types. Forestry curricula typically focuses on recent sustainability issues, ecology, and deforestation as well as silviculture and dendrology. These degree programs also provide students with training in watershed management and related wildlife.
Bachelor's in Geography
An undergraduate degree in geology helps learners cover major topics in natural and social sciences and prepares them for careers in both the public and private sectors, including research positions and teaching roles in higher education. Many degree-holders move on to careers with the U.S. Geological Survey or the U.S. Forest Service.
Bachelor's in Forest Resources and Conservation
These degree programs strive to help learners understand ecology, the development of forest areas, and ecological conservation. The curricula often focus on natural resource management and analysis, related laws and policies, fire management, and soil and water sciences. Degree-seekers can often pursue specialized areas in these programs, such as urban forestry, protected areas management, forest business management, and forest resource management.
There are a wide variety of professionals who work toward the improvement of world health. These professionals may work in areas such as medicine, disaster relief services, disease prevention, emergency response, public health, and more. They often find employment in government agencies, international organizations, private research institutions, academic teaching roles, international charitable foundations, and faith-based charitable groups. While there are many career paths that play a role in world health, here are some of the more popular environmentally conscious jobs and careers for students interested in green careers.
Careers Improving World Health
Policy analyst
Often employed by the government, policy analysts focused on global public health and play a critical role in the well-being of billions of individuals. They examine natural disasters, diseases, and hunger in relation to public health crises. These analysts examine the effects of these widespread issues on communities and often serve as liaisons between government bodies and health organizations.
Epidemiologist
These scientists fight in a variety of ways against epidemics and pandemics related to infectious diseases. They provide research and analysis for academic studies that affect public healthcare systems. Epidemiologists may also secure international public health jobs with government bodies, humanitarian organizations, or academic research centers.
Disaster Relief Technician
These professionals help address problems that come from terrorist activity, natural disasters, and man-made emergencies. An important global public health career, disaster relief technicians can pursue many different roles in public health working for governments, charitable organizations, nonprofit institutions, and more. They may also obtain additional training offered by organizations such as FEMA's Emergency Management Institute.
Green Degrees to Get You There
Typically, a two-year interdisciplinary program, public health programs offer students innovative ways to contribute to global health initiatives and more. Coursework typically includes classes in biostatistics, environmental science, health services administration, and social and behavioral science. Learners can often choose from tracks such as health policy, global health, or epidemiology.
Bachelor's in global health
These four-year bachelor's programs provide a beneficial combination of public health and health management systems for students interested in economics, politics, culture, and environment. Students study today's social and environmental concerns while following an interdisciplinary curriculum that examines health, healing, and illnesses around the world. These degree programs typically include hands-on research projects and may include a special study abroad component.
Bachelor's in Health Sciences
Learner's in health science programs engage with a multidisciplinary curriculum and study a broad spectrum of animal and human health issues. These programs typically offer a wide range of concentration areas and prepare students for careers upon graduation in environmental health, infectious disease surveillance, consumer advocacy, and more.
10 Quick Tips for Being a Sustainable Student
While you are working on your degree, it's important to do your best to reduce your own carbon footprint. Here are 10 quick tips for students looking to adopt a more environmentally friendly lifestyle while in school.
1 Takes notes electronically
2 Adopt reusable bag practices
3 Nix plastic water bottles
4 Buy local
5 Power down your electronics
6 Bike more, drive less
7 Decrease meat consumption
8 Support better brands
9 Opt out of junk mail
10 Reuse and recycle
What Makes a Job Green?
Similar to other professional careers and industries, getting job experience is the best way to break into the field and work toward a long-term green career. This section provides tips on getting green job experience so you can find the best fit for you.
Promotes or restores the natural ecosystems
Cuts down on carbon footprints
Conserves natural resources
Finds ways to reuse, reduce, and recycle
Decreases hazardous waste materials
Decreases greenhouse gas emissions
Getting Green Job Experience
Similar to other professional careers and industries, getting job experience is the best way to break into the field and work toward a long-term green career. This section provides tips on getting green job experience so you can find the best fit for you.
Get an internship at an eco-friendly company
Whether paid or unpaid, internships at an eco-friendly company can provide you with excellent hands-on experience. These internships provide students with an excellent opportunity to sample what their work life would be like in a particular area of the field. Also, some internships can take you to new places and, therefore, give you the chance to get a sample of life in a new area.
Additionally, internships allow you to showcase your skills and work ethic and may lead to full-time employment opportunities. According to the National Association of Colleges and Employers (NACE), 63.1% of undergraduate seniors with paid internships received at least one job offer by the end of their spring semester. For students with unpaid internships, NACE reported that 37% received job offers.
Look for green volunteer opportunities
Volunteering is an excellent way to meet professionals and like-minded individuals working in the field. The internet is still an extremely valuable resource when it comes to locating green volunteer opportunities. In addition to the websites listed at the end of this article, students, recent graduates, and seasoned professionals can take advantage of sites such as LinkedIn and Green America as well as professional and academic associations. Similar to an internship, a volunteering experience can open the door to a host of new opportunities.
Get LEED accredited
A LEED certification (Leadership in Energy and Environmental Design) is an internationally recognized certification system for green building and construction. The LEED focuses on five topics for both new and existing structures: sustainable sites and locations, water efficiency, building materials and resources, energy and atmosphere, and indoor environmental quality.
Becoming LEED accredited indicates that the recipients possess a particular skill set and can follow very particular guidelines when it comes to sustainability, environmental impact, and green construction. From engineers and architects to teachers and sales personnel, the LEED accreditation can benefit their careers by diversifying their skill set and distinguishing them from other competitive job applicants.
Join a sustainability association
Sustainability associations benefit students, new graduates, and experienced professionals in a variety of ways. In addition to offering online resources such as job boards, these organizations usually have annual meetings, offer easy ways for members to connect and collaborate, and stay up to date on news in their chosen field. The sites listed below offer you a good place to start when exploring job opportunities and membership benefits of sustainability associations.
Fast Growing Green Jobs
Many careers in green job fields are growing at a very healthy rate. These expanding and sometimes lucrative positions offer green collar professionals livable wages and great opportunities to improve the environment. Let's countdown the top five fast growing green jobs.
Solar Panel Installer
Their Environmental Impact: Solar panel installers promote energy efficiency and protect our natural resources through renewable energy.
Wind Turbine Technician
Their Environmental Impact: Wind turbine technicians play a critical role in sustainable and renewable energy.
Hazardous Materials Removal
Their Environmental Impact: These workers help clean sites for eco-friendly development, neutralize environmentally threatening spills and disasters, and develop the best practices for cleaning up hazardous materials.
Environmental Engineering Technician
Their Environmental Impact: These technicians are involved in a wide range of duties, including the testing and modification of equipment used to fight pollution. They help develop the best practices for environmental clean-up projects and the disposal of hazardous materials.
Environmental Engineer
Their Environmental Impact: These professionals design projects that lead environmental protection efforts, monitor the progress of eco-focused programs, and inspect industrial and municipal facilities for compliance with environmental regulations. They may also work with governmental bodies and corporations to clean up contaminated areas.
Major Public Sector Environmental Employers
Public sector environmental groups, including the ones listed below, are some of the largest employers of green collar workers. According to the Bureau of Labor Statistics, approximately 44% of environmental scientists work for the federal, state, or local governments. Here's a brief look at what these governmental bodies do, who they employ, and how it relates to the improvement of an environmental agenda.
National Parks Service
NPS is divided into four branches, including the environmental planning and compliance branch and resource protection branch. Ultimately, the NPS protects natural resources, including mitigating the impacts of natural disasters and pollution, with environmental professionals of all backgrounds. The NPS employers park rangers who specialize in park protection and law enforcement, wildland firefighters, scientists, and conservation workers.
U.S. Forest Service With the goal to sustain the productivity, diversity, and health of U.S. forests, the forest service employs professionals with expertise in eco-driven technology, land management, firefighting, and forestry. They also offer a variety of temporary positions that contribute to their efforts in forest health, fire prevention and suppression, and resource protection.
U.S. Geological SurveyThe U.S. Geological Survey is the nation's largest agencies specializing in water, earth, and biological science and civilian mapping. They conduct research and provide data on natural hazards that affect ecosystems, the environment, and climate change for planners, resource managers, and other interested parties. It employs a wide variety of environmental specialists, including wildlife biologists, geologists, ecologists, hydrologists, and more. It also offers volunteer and student opportunities.
Environmental Protection Agency Headquartered in Washington, D.C., the EPA houses several research centers and organizes six national research programs. Notable programs at the EPA include their programs focusing on air and energy research, health and environmental risk assessment, safe and sustainable water resources, and community health. The EPA is also home to the National Vehicle and Fuel Emissions Laboratory. Professionals working in mechanical engineering, biology, chemistry, geology, and more can find eco-focused careers at this large agency.
Local Government Local governments can play a significant role in the fight against climate change. Nearly 1,750 local and regional governmental bodies, for example, participate in the Local Governments for Sustainability Network. This association helps government officials make eco-friendly choices when it comes to urban development, emissions, waste disposal, and more. Both state and local governments are leading the charge toward more eco-friendly policies, especially with renewable energy initiatives such as innovative transportation efforts and low-carbon buildings. These governmental bodies need trained engineers, scientists, builders, and researchers to continue their efforts one location at a time.
Eco-Expert Q&A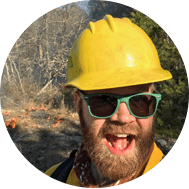 Cooper Breeden
Conservation Coordinator at the Southeastern Grasslands Initiative
Cooper Breeden is the Conservation Coordinator at the Southeastern Grasslands Initiative based out of Austin Peay State University. Also serving as the coordinator for the Tennessee Plant Conservation Alliance, he works directly on rare plant conservation projects throughout Tennessee and its neighboring states in collaboration with state and federal agencies, university researchers, and various other organizations. Cooper began his career with a bachelor's in international business. After a few years in the international development field, he decided to play a part in conserving our rapidly deteriorating landscapes. These experiences led him to earn an M.S. in Biology from Austin Peay, specializing in plant ecology, and to his career trajectory.
What advice would you give a high school or undergraduate student interested in pursuing a career in this field?
If you are interested in biology, ecology, environmental science, or other related fields, keep in mind that there are all sorts of different roles that work together to accomplish an organization's goals. For instance, an environmental nonprofit might have some combination of volunteer coordinators, grant writers, data analysts, GIS specialists, educators, communication and/or social media managers, in addition to biologists with various types of specializations. Consider figuring out how to hone in on your natural skills and talents and see how those fit into different roles.
What do you wish you knew before you entered your bachelor's program?
There is more than one path to any given career choice. While it is good to try to be practical in choosing an undergraduate major, don't make decisions on practicality alone. It's also helpful to weigh it against what subjects excite you, what programs a school might be strong in, etc. I got my undergraduate degree in international business thinking it was the most practical choice. Years after getting the degree, I ended up needing to take basic science classes over the course of a few years before I could apply to a M.S. in biology program. Looking back, it seems it would have been more practical to major in biology as an undergraduate. On the other hand, receiving a business degree and the resulting work experience afforded me a unique resume that I believe gave me the upper hand in several jobs.
Do you find people working in the field from all educational backgrounds or are they mostly degree-holders with specific training/skills?
If you want to work in environmental fields, your educational background will be more important as the job becomes more technical. So, for instance, if you're interested in working with volunteers or running communications for an environmental nonprofit, there are a number of bachelor's or master's degree programs that could prepare you for these roles (though some exposure to environmental fields is likely necessary in most cases). However, if you want to be a wildlife biologist, you will most likely need a degree in biology, ecology, etc., and there may be even more technical specifications beyond that, e.g. knowledge of certain software platforms or specific research experience.
Any interview advice for students pursuing a green or eco-focused job?
If you are asked about a particular kind of experience that you don't have, it's best to be honest about it instead of making something up or embellishing. In most cases, it's obvious when someone is over-embellishing in an interview, and that always looks bad. As someone new to the job field, most interviewers will understand that you haven't had a chance to gain certain types of experiences, and it might not affect your candidacy too much if you admit you don't have a particular type of experience. On the other hand, if the experience is something that is essential to a particular job, you probably don't want to misrepresent your experience in an interview–otherwise you might find yourself in an awkward situation after you get hired.
Where is a good place for students and new graduates to locate available jobs and job postings? Any good field-specific networking sites they should know about?
Always check the job postings with organizations and agencies for which you would like to work. If there aren't openings, consider contacting them to find out how to stay in the loop about openings. Sometimes an organization may have a job opportunity they haven't posted yet (that's how I got my first environmental job!). Further, there are gobs of state-based and regional networks that have email listservs, and among other things they send are job postings. Once you have an idea of what you want to focus on (water quality, wildlife, etc.) and what region/state you want to work in, do some googling for the networks that may exist, e.g. Chesapeake Network in the mid-Atlantic. Also follow the Facebook page Conservation Job Board.
What are the advantages to a master's degree in your area?
In many cases, a master's degree seems to be the rule rather than the exception in environmental fields, especially for someone who is just beginning their career. A master's degree will give you a leg up in the application review process. Further, depending on the degree, it will likely provide you with additional specialized experience that a typical undergraduate degree would not.
How can a high school student or undergraduate with no work experience get their foot in the door?
As much as possible, seek out rich and unique volunteer and internship experiences. Many organizations will have few volunteer opportunities outside of group events, and those are usually held infrequently. If that's the case, contact an organization you like directly and ask if there are ways you can help out on a regular basis. The options may not always be the most exciting (e.g. data entry or filing), but it gives you the chance to get to know the staff better as well as learn more about the inner workings of the organization. Further, it could lead to other opportunities. If you're particularly interested in the outdoor-focused aspects of environmental work, contact organizations and ask to tag along on their field excursions. This may just mean you follow them around as an observer, but could provide the same benefits: getting to know the staff and work of an organization more intimately and if it is indeed something you'd be interested in.
Green Resources
Students and young professionals interested in green degrees and environmental careers can take advantage of a variety of valuable resources online. From government agencies and environmental organizations to higher education institutions, check out the list green resources we've provided for you to learn even more about a future career in sustainability.