From Green Degrees to Environmentally Conscious Careers
The careers that protect our planet and the degrees that will get you there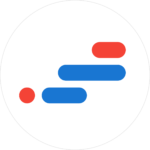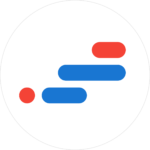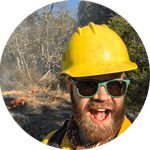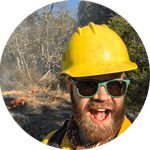 Cooper Breeden
Cooper Breeden is the Conservation Coordinator at the Southeastern Grasslands Initiative based out of Austin Peay State University. Also serving as the coordinator for the Tennessee Plant Conservation Alliance, he works directly on rare plant conservation projects throughout Tennessee and its neighboring states in collaboration with state and federal agencies, university researchers, and various other organizations. Cooper began his career with a bachelor's in international business. After a few years in the international development field, he decided to play a part in conserving our rapidly deteriorating landscapes. These experiences led him to earn an M.S. in Biology from Austin Peay, specializing in plant ecology, and to his career trajectory.

As global temperatures continue to rise, people around the world are suffering from the effects of the environmental disasters brought on by climate change. Each year, an estimated 2.15 million people are displaced from their homes due to weather hazards, including floods, storms, wildfires, and extreme temperatures. To halt the damage of climate change and other environmental devastation, more and more Americans are entering careers in conservation, land restoration, water protection and purification, and wildlife support. It's up to us to make a difference and turn back the clock on the environmental damage we've caused, and it's not too late to help. Pursuing a green degree and an eco-friendly career is more important now than ever before. Whether you're interested in a career in forestry, renewable energy, clean ocean efforts, or public policy, there has never been a better time to put your passion for our planet to use.
From information on starting an eco-friendly education to resources for breaking into the green job market, keep reading to learn how you can make a difference with a career in sustainability.
Why Should You Care?
We've all heard some climate change horror stories. From the rising sea levels that will eventually sink Los Angeles to tornadoes flattening entire towns across middle America. But there are other consequences of climate change that are flying under the radar, and while they may not be big enough to make the evening news, they're concerning in their own right. Let's take a look at few of the reasons we should all care about environmental change.
A clean environment is essential for healthy living
When we don't take care of the environment, it comes back to hurt us in the form of air and water pollution, reduced natural resources, affected food sources, increases in disease and illness, and more.
The earth is warming
According to NASA, human activity since at least the mid-20th century is causing our current warming crisis. As a result, we will continue to see negative changes in precipitation patterns, droughts and heat waves, disastrous storms and hurricanes, sea levels, and the stability of the arctic.
Biodiversity is important
The variety of life on Earth, including animals, plants, and microorganisms is important for ecosystem health and productivity. Biodiversity affects the ecosystem as well as our biological resources. Human activity is destroying biodiversity on the planet and causing environmental changes at an unprecedented rate.
There won't be enough food
Global warming negatively affects food and biological resources, including the health of livestock, reservoirs, crops, and soil. The effects of climate change are especially threatening in areas of the world where food is already scarce.
Extreme weather conditions
Global warming can lead to extreme weather, including the formation of life-threatening hurricanes, heat waves, blizzards, droughts, and rainstorms. The warming of the planet also causes ice and glaciers to melt and our ocean levels to rise.
No more coral reefs
The National Ocean Service reports that global warming's effect on ocean temperatures, rising sea levels, storm patterns and precipitation, ocean currents, and water acidification all contribute to the erosion of coral reefs.
Your morning coffee could disappear
Climate change significantly affects coffee farmers in prime coffee countries such as Guatemala, Brazil, Vietnam, and Tanzania and could lead to coffee shortages in the near future.
Your great & great-great grandchildren will thank you
If we take action to solve the climate crises of the planet today, we can ensure that those who live here after us have an inhabitable, healthy environment in which to live.
I Want to Help the Environment By…
By pursuing an environmentally focused degree, you can take the first step toward improving the health of our planet. There are many ways to get involved. How do you want to be part of the solution?
Working in Climate Change
From shrinking glaciers and warming oceans to heat waves and diminishing resources for plants and animals, climate change deeply affects the environment around us and across the globe. By pursuing one the careers listed below, you'll be positioned to fight against climate change in a variety of ways, from studying weather patterns to researching sustainable farming methods.
Careers to Fight Climate Change
Climatologist
If you're interested in analyzing weather data and applying your work to the long-term preservation of the world's ecosystem, a career as a climatologist may be a great fit. Climatologists interpret how changes in climate affect the earth and its inhabitants by studying climate changes over time. This profession is similar to meteorology, however, differs in that climatologists are concerned with the long-term weather patterns and environmental effects rather than the short-term weather patterns.
Hydrologist
Hydrologists study snow, rain, and other types of precipitation to determine their environmental impact, especially when it comes to ground water and rivers. Hydrologists apply practical and theoretical skills to investigate hydraulic problems such as droughts, flooding, and the quality of water resources, all of which are greatly affected by climate change.
Agricultural and
Food Scientists
Among many roles, these scientists can battle climate change by conducting research on the productivity and sustainability of crops. They use their findings to create new and innovative ways to increase agricultural output and improve the quality of our food supply.
Green Degrees to Get You There
Bachelor's in Atmospheric Science or Climatology
Students who wish to pursue careers as atmospheric scientists or climatologists typically possess a bachelor's degree in atmospheric science or a related area. This degree is also suitable for aspiring meteorologists. Degree-seekers typically choose between concentration areas such as news media, air pollution, or hydrometeorology.
Bachelor's in Hydrology
This degree prepares learners for entry-level careers in a variety of positions, including research roles as hydrologists in various earth science fields. Many bachelor's degree-holders move on to master's programs in environmental hydrology and develop a specialization in a particular area of the field, such as hydrology and water resources, forest hydrology, and hydrogeology.
Bachelor's in Food Science
and Technology
These programs allow students to prepare for careers working with farmers, educational institutions, and government agencies to increase our understanding of sustainable food production, nutrition, food chemistry, microbiology, and more. Learners can expect to take courses in biological sciences, food sciences, humanities, mathematics, and social sciences.
Working in Renewable Energy
Renewable energy technology focuses on creating clean sources of energy that have the least impact on the environment. Additionally, the idea behind renewable energies is that they are more sustainable and ideally never run out or diminish. We need eco-focused professionals to design and develop these technologies as well as individuals to build and manage them. Renewable technology efforts often happen on a grand scale and demand the support of teams of like-minded individuals working toward a common goal. The careers and degrees listed in this section can help students develop the necessary skills to develop new, or contribute to existing, renewable technology efforts.
Careers for Renewable Energy Enthusiasts
Biofuels Production Manager
These professionals are responsible for the production of alternative fuels and possess extensive knowledge of production and processing, engineering and technology, and administration in management. They supervise workers who carry out environmentally sustainable processes, document and communicate green energy production information, and evaluate energy production.
Solar Power Engineer
Using a combination of science and mathematics, these engineers attempt to develop economical solutions to technical power problems. Solar power engineers help develop and refine solar products and strive to reduce our population's reliance on fossil fuels and nuclear plants. Many engineers today work to make products that serve the everyday consumer, namely solar panels for residential areas.
Hydroelectric Production Managers
Hydroelectric production managers coordinate and oversee hydroelectric power generation plants and related operations. They monitor and maintain the necessary equipment and ensure that operations meet industry standards and safety regulations. These workers have extensive knowledge of engineering and technology, understand public safety and security regulations, and possess personnel management skills.
Green Degrees to Get You There
Bachelor's in Industrial Engineering
Depending on the program, a bachelor's degree-holder in industrial engineering can develop concentration areas of study in renewable energy, biofuels production, and other related areas of the field. Students focusing on green industrial engineering study the environmental impacts of production and waste generation in everyday society. While these degrees prepare learners for a variety of careers, many ecologically focused engineering students study methods for reducing carbon footprints.