Disaster Planning and Emergency Preparedness for Students
Learn how students can prepare for natural disasters and other emergencies by developing their own disaster preparedness plan, why they should care about being prepared, and what resources are available to help.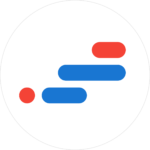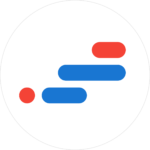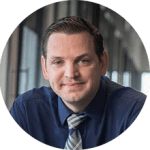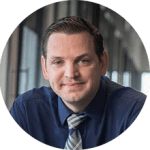 Jason C McClaren
Jason C. McClaren is an Air Force Veteran, Firefighter, and founder of business continuity and disaster recovery consultancy, Jason McClaren & Associates. As a trusted business continuity advisor and practitioner, Jason regularly works with government, industrial, higher education, and healthcare organizations.

Natural disasters can happen anywhere, anytime. Manmade emergencies are very much the same. When a student is on campus, perhaps far away from home and expected to be independent, the thought of a disaster or crisis can seem overwhelming. Though colleges and universities should always have strong plans in place, students must also do their part to protect themselves from whatever might come their way.
This guide helps students feel empowered, capable, and confident in their abilities to respond quickly and appropriately in the event of an emergency. We take a look at the emergencies most likely to happen while on campus, how students can take basic preparations for those emergencies, and what to expect from their schools. We also spoke to an expert on some key points to remember, and offer a wealth of resources to help make the job of preparing easier.
Why Prepare? Types of Emergencies & Disasters
There are numerous disasters that can befall the United States and other areas of the world. A comprehensive list from the Centers for Disease Control and Prevention includes everything from natural disasters to radiation emergencies to pandemics and bioterrorism. But which ones are most likely to happen?
Natural Disasters
Natural disasters are those situations in which Mother Nature unleashes some sort of fury: this might be an earthquake, tornado, hurricane, major flood, or another extreme weather event. Sometimes natural disasters come with plenty of warning, such as the case with a hurricane; in other cases, the disaster hits suddenly, such as a tornado that forms within minutes or an earthquake that happens with no warning at all. Being prepared for both scenarios can help ensure your safety and ability to recover.
Houston Community College is a good example of a school that was prepared for an emergency and swung into action immediately, thus helping students, faculty, and staff deal with the problem and get back into the school routine as quickly as possible. In the aftermath of the massive flooding caused by Hurricane Harvey, HCC established a hotline for assisting students, did a "roll call" to ensure safety, kept students updated, and were flexible with scheduling as the school got back on its feet.
Public Emergencies
These are events that trigger contingency plans, such as the campus abruptly closing, a campus-wide lockdown, or even an evacuation that occurs suddenly, potentially leaving no opportunity to go back to a dorm room or retrieve items that you might like to have.
We've seen some examples of this in the recent past, such as with school shootings. In a case like this, with a fast-paced emergency situation that unfolds in a matter of minutes, it's important to follow plans the school has in place to handle the situation, and to make your own choices for your safety as best you can.
There are also slow-motion emergencies, like the recent COVID-19 pandemic. Within a matter of weeks, schools moved to fully online classes, students were asked to move out of their dorms, students were pulled from study abroad programs – either brought back to the United States or not allowed to travel overseas – and that's just the beginning. Many students were caught completely unprepared for a situation of that nature, and as such, confusion often reigned. It's important to learn lessons from the pandemic and have a proactive plan in place to help mitigate the abrupt changes that can come in a crisis.
4 Reasons Why Preparation Matters
Need more reasons to be prepared? Here are a few good ones.
Growing in independence.
When you're away at college, you might have the help of parents and of course the campus community itself. But it is also a time to learn new skills and test your abilities. Put yourself to the test by doing the research, learning about the plans the school has in place, and preparing plans of your own.
Avoiding panic and anxiety.
The more prepared you are, the more relaxed you will be about the possibility of handling difficult situations. If you are the type of person who gets anxious about the unknown, or someone who might find it tough to keep your head about you when disaster strikes, thorough preparation can help keep you on solid ground.
Learning self-reliance.
As you become more prepared, you'll begin to see the college plans for an emergency as your safety net, not as your primary source of security. That primary source is you! You'll have your evacuation or shelter-in-place plans ready to go, a bag filled with the basic essentials, and an idea of what to do when things get rough – all on your own.
Reassurance for others.
Being fully prepared for any eventuality is certainly comforting for you, but it's also a source of relief for friends and family, especially those who live far away from you. Your preparation can give your family and friends the ability to breathe a sigh of relief and say "It's alright – they can take care of themselves. They got this!"
How to Prepare: Getting Your Emergency Plan Together
An emergency plan created well before disaster strikes is the best way to battle against worry and fear. Though the details of your emergency plan may change depending upon whether you are at school or at home, keep in mind that this advice can be adapted easily to wherever you might be.
Step 1
Learn About Natural Disasters in Your Area
When it comes to emergencies you might face, natural disasters are among the most common. It's important to remember that if you are moving to a new area of the country to attend school, you might have entirely different natural disasters to consider. For instance, someone who grew up in California is likely very aware of what to do in the event of an earthquake; but if they attend school along the east coast, do they know what to do in the event of a hurricane? Take the time to learn about natural disasters that are common in wherever you are headed, and plan an emergency response accordingly.
Step 2
Find Out How Your School Is Preparing
Now take a look at what the school is doing to protect students, faculty, and staff in the event of a disaster. Is there a plan in place for how to shelter in place, evacuate, and handle the aftermath of the situation?
Most schools will have this information available on their website, and they might offer handouts or emails periodically throughout the school year to inform students of what they should do. If there doesn't seem to be enough information, speak to the admissions counselors for guidance before going to the campus.
For a few great examples of schools with emergency plans in place, check out California State University Chico and Murray State University's Racer Alert System.
It's also important to remember that the broader community around a college has a vested interest in taking good care of the student population, and as such might have their own plans in place for the college students in their midst. Check with local community services, such as the Chamber of Commerce, to ask about community plans for emergencies.
Step 3
Develop Your Own Plans
No matter what kind of plan a school has in place, remember that when a crisis does happen, you are responsible for your own personal safety. Therefore, preparing your own plan of action for an emergency is a must.
Create an evacuation plan.
In some situations, you will need to get out of dodge. Look at a paper map of your local area and figure out a few "safe spots" that you'd go to in the event of an emergency. Plan out a "go bag" that you can grab and take with you so that you have the basic needs covered for a few days.
Create a shelter-in-place plan.
In some cases, you'll need to stay put for your own safety. Though you will have most of your usual comforts in your dorm room or apartment, you might also want plastic sheeting and duct tape to seal up the room (in the event of a radiation event, for instance) or a good light source in case the electricity is out for an extended period of time.
Discuss a communication plan.
How will you let others know you are okay? Remember that in a disaster, cell towers are often overloaded and signals don't go out. However, texting might work. Tell your friends and family how you will try to communicate with them to let them know you are alright.
Pro tip: Go through your contact list and write down important numbers! If your cell phone is damaged or lost, this will help ensure you can still get in touch.
Consider your specific needs.
Do you have a medical condition? Are particular foods off limits? Do you need certain items to maintain your day-to-day health? Work these into your plan as well.
Learn first aid and CPR.
In a true emergency, you might need to help others. Now is a great time to take a CPR class, learn basic first aid (or even go advanced!) and possibly join a CERT team. With these skills, you just might save a life.
Practice!
No plan is perfect, but the more you execute it, the better it gets. Simulate a disaster situation in which you have to shelter-in-place or evacuate. What snags do you run into along the way? What worked great, and what didn't work at all? Then adjust your plan accordingly.
Step 4
Create Emergency Supply Kits
A disaster, whether natural or manmade, can change the world in an instant. What was once a given, such as finding fresh water or shelter, might suddenly be a big question mark. Emergency kits can help mitigate the immediate issues a student can face in the wake of a disaster or emergency. Here's what you should have on hand well before an emergency strikes.
Food and Water
Bottled water (the rule of thumb is one gallon per person per day)
Non-perishable foods

Crackers and peanut butter
Cans of tuna and beans
Ready-to-eat meals (MREs)

Can opener
Basic utensils
First Aid
ibuprofen, acetaminophen, anti-diarrheal medication
Adhesive bandages, gauze pads, stretch bandage for sprains
Small first-aid booklet detailing basic issues and treatments
Basic supplies
Flashlight with extra batteries
Sturdy shoes with closed toes
Extra clothing
Waterproof matches and candles
Heavy-duty gloves
A roll of toilet paper
Health items
Extra pair of eyeglasses
Enough prescription medication to last for 30 days
Personal health items for certain conditions – for instance:

Glucose meter and test strips for those with diabetes
Inhaler and additional medications for those with asthma

Bar of soap
Hand sanitizer
Feminine hygiene products
Face masks (N95 rating is best)
Emergency funds
Cash in small bills
At least a few dollars in change
Documents
Driver's license or government-issued identification
Copy of birth certificate and social security card
Copies of prescriptions (eyeglasses, medications, etc.)
Maps of the local area
Contact information for out-of-area relatives or friends
Please note this is not an exhaustive list! Your needs might vary depending upon your personal situation, and you might choose to add quite a bit to this list. The idea is to ensure you have all the basic things you need to get through at least the first 72 hours after a crisis hits.
Careers in Disaster Management and Emergency Preparedness
Some individuals might realize they are very good at planning and responding to emergencies, and make a point of translating that talent into a good career. Careers in emergency management are incredibly important; these careers provide the public with leaders who know what to do in an emergency situation and can do their best to keep everyone safe.
In most cases, careers in disaster relief or emergency planning require a high school diploma or bachelor's degree. There is often plenty of room to grow in these professions as society's needs change and new opportunities for preparation, response, and mitigation increase. Disaster relief careers have seen steady growth from 1990 to 2017, with growth expected to continue in the coming years. Though the research doesn't yet reflect the impact of the COVID-19 pandemic on the demand for workers to fill disaster relief positions, it's easy to assume that will be one of the drivers of even greater growth in the future.
Here are a few of the options for those who want to help others:
Advice from an Expert About Emergency Preparedness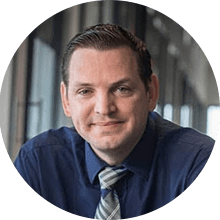 Jason C.
McClaren
Jason C. McClaren is an Air Force Veteran, Firefighter, and founder of business continuity and disaster recovery consultancy, Jason McClaren & Associates. As a trusted business continuity advisor and practitioner, Jason regularly works with government, industrial, higher education, and healthcare organizations.
Many college students look to their school for protection; but in a disaster situation, those students might have to fend for themselves to some extent. What are some good ways to drive this message home?
While schools do a great job of protecting students, they often work on lean staffing models and budgets. This can lead to holes in the emergency preparedness and security side of safety. Most college police departments run short staffed and with minimal officers on duty. On top of this many colleges do not have a full time emergency management staff member for proactive threat monitoring.
This is why most new student orientations will provide a basic level of emergency preparedness and awareness training for incoming students. Disasters don't plan ahead but the students can. The main way to prepare is to have several ways to get notified about disasters and connect with the local city or county notification systems for disaster alerts. This will increase the chance that the student will be notified should a disaster occur.
What are some things students can do to feel more prepared, empowered, and capable?
Students can take CPR, Stop the Bleed, CERT training, online classes through FEMA Independent Learning. Many of these are free or have low costs for students. CPR and Stop the Bleed training can help a student think of disasters before they occur and what they would in such an emergency. The online classes through FEMA also provide knowledge and "what-if" scenarios to be better prepared.
Finally, it is always beneficial to practice like you play. Students can contact their local emergency management agency at the county or the local hospital to see if they can be a role player in a disaster exercise. This can provide real world experience in a low stress environment.
What are some ways students can connect with other students or community members to help ensure more people are building emergency kits and learning how to stay safe?
If students participate in a CERT team that will be the best experience in connecting with the community for emergency issues; also volunteering with the local emergency management agency or the school police department. If the school has a student veterans association they can also be a great resource as many of them have had to build similar kits in the military.
In the immediate aftermath of a disaster – even a relatively "slow motion" one like the COVID-19 pandemic – there is often a sense of frustration, fear or even panic. What can students do to mitigate that feeling and stay calm, and help others do the same?
When you are prepared the panic and fear will be minimized. However the frustration will be dependent on the personality of the person involved. For example, this current pandemic leads to the Type A people getting upset with those roaming around the stores buying non-essential items, thereby possibly extending the stay at home orders and leading to an even more extended disaster which leads to further anxiety and the cycle goes on.
In order to combat this, the student can follow the tips given out by the official agencies no matter what the disaster. Students should also understand that you can't worry about other people, you can only worry about yourself. Taking your own proper precautions and preparedness actions will allow you to mitigate any uncertainty and help your family once you are reunited if you are not together when the disaster begins.