Grant Writing for Public Service: How to Secure Funding for Your Social Impact Project
From funding community improvement programs to financing social impact projects, learn how to align social good with financial backing through skilled grant writing.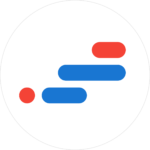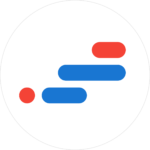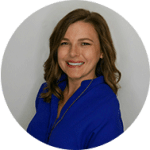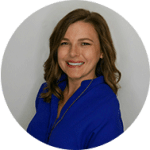 Tara Houston
Tara Houston is a nonprofit professional and public servant in Nashville, TN. In her current role, Tara works with patient advocacy groups seeking therapies and cures for the rare, genetic disorders they represent.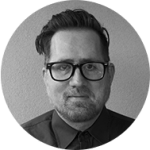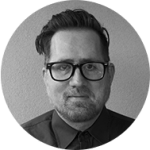 Thomas Grant Richardson
Thomas Grant Richardson, Ph.D., is a freelance traditional arts consultant, fieldworker, and documentarian based in Santa Fe, New Mexico. He has worked for state traditional arts programs, universities, and various nonprofits across the country. He has also served as a grant panelist (several times over) on the state and federal level.

If you're in (or want to be in) the business of serving the public, you need resources. The more money you have, the better you're able to help others. But where do you find the funding? One word: grants. A grant is a tool for funding ideas and projects that provide public services, stimulate the economy, and benefit the general public. But grants aren't just given out like Tootsie Rolls on Halloween night. You need a definable goal, a strategy to reach that goal, and an explanation of why the goal is worth funding.
Crafting a compelling grant proposal that clearly demonstrates how exactly the funding will benefit the local community or the public at large is far from simple, but with the right tools and resources, it's possible for anyone to learn how to write a winning proposal. This guide breaks down the key components of a successful grant proposal, includes expert advice to get your submission noticed, and offers tools to help you locate funding sources that can project off the paper and into the community.
Types of Public Service Grants
Before you get started writing your grant proposal, it's important to understand the main types of grants available to fund public service projects. Although it's true that all types of different grants exist, below are the three types of grants most common in public service.
Grants for Special Programs and Services
These types of grants are intended for programs that aim to improve the health, safety, and welfare of the public. Typically, these grants are awarded to organizations that are aiming to create community education services, health services, or programs involved with philanthropy.
Example:

The Ford Family Foundation offers a Community Building Spaces Capital Grant. In this program, recipients receive between $25,000 and $250,000 to work on a variety of projects including building improvements at libraries, fire halls, theaters, and county fairgrounds. Additionally, the money may be used for new construction and renovation, playgrounds and parks, land acquisition, and the purchase of buildings.
In the case of this grant, funds must be used to serve communities in Oregon or Siskiyou County, California with a population of 35,000 or less. Among many other guidelines, projects for this grant need to highlight the ways in which the project supports the community and how community members may collaborate with grant recipients.
Grants for Research
Public service research grants are awarded to individuals and organizations seeking to conduct research on social topics such as public education, social development, public health, and other community services. Research grants may cover the cost of research assistants, supplies and materials, technology and administrative support, and travel.
Example:

Offered by the U.S. Library of Congress, the Archie Green Fellowship is designed to support new research documenting American Folklife, especially the life of workers in the country. Researchers who receive this grant must create archival-quality recordings or videos that document American workers and include accompanying photographs and field notes. The project generates materials for other researchers, public education, and related community services.
In order to apply for this grant, applicants must write a proposal that outlines an ethnographic project based on original research. The application review committee expects applications to include a cover sheet, project description, expected budget, a list of necessary equipment needed to carry out the project, a projected timeline, and a statement of agreement from an occupational group that the researcher plans to work with throughout the duration of the project.
Grants for Capital Improvement
Public service capital improvement grants address a variety of infrastructure needs such as hospitals, schools, and water systems. These grants aim to benefit not only the current population but lay the groundwork to attract new investments to the communities through championing economic development and self-sufficiency.