Everyday Public Service: Reducing Your Carbon Footprint for the Greater Good
From large scale community initiatives to small scale changes at home, understand the social impact of your carbon footprint and learn the steps you can take to reduce its size.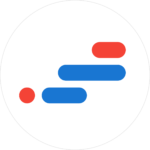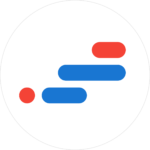 If you knew your everyday actions were contributing to the spread of disease, would you change them? If you knew that even your smallest daily habits were increasing the number the of people who are food insecure, would you think twice? If you knew the size of your carbon footprint directly impacted the lives of your neighbors, would you work to reduce it? For people who care about their communities, the answer to these questions is probably an enthusiastic "yes", but how do you go about changing? Your carbon footprint impacts more than just yourself. There is a social impact attached to the size of your footprint and working to make it smaller is just as much of a public service as volunteering or charity work – you just need to know where to start. From understanding your carbon footprint and how to measure it to learning what you can do to reduce and offset it, keep reading to discover how everyday public service can make your community, and the planet, a greener place.
Understanding Your Carbon Footprint
There's a lot of talk about our carbon footprints in the news and on social media but how much do we really understand? To make our carbon footprints a little less intimidating, let's breakdown what makes up our footprint.
What is My Carbon Footprint?
A carbon footprint is, as defined by The Nature Conservancy, "the total amount of greenhouse gases (including carbon dioxide and methane) that are generated by our actions." This includes many things that we take for granted on a day-to-day basis, such as driving a vehicle, heating a home, and buying things from the store. Even operating your computer creates some amount of CO2, and when you think about all the computers in the world, that number adds up fast.
Across the globe, The Nature Conservancy reports the average carbon footprint for one person is about four tons. In the United States, it's four times that – an average of 16 tons of greenhouse gases created per person! To make a difference in the rise of global temperatures, a footprint of two tons or less is the goal. That's a pretty big change, but with some mindfulness and hard work, it can be done. Reducing your carbon footprint starts with understanding your personal footprint and then taking steps to minimize it.
How Can I Measure My Carbon Footprint?
Many factors go into measuring a carbon footprint. From how much you travel and the method of travel to how many people live in your household and the appliances you use, the food you eat, and so much more. In fact, there are many factors you might rarely consider, such as how much plastic you use, that can dramatically affect your footprint.
The following footprint calculators can walk you through the factors and give you a number that represents your current carbon footprint.
Debunking Common Myths
With something as important as the health of our environment, there are bound to be some myths floating around. Let's start by debunking a few of the most common ones.
The Social Impact of Your Carbon Footprint
Though it might not seem as though one person can have an effect on extreme weather, hurricanes and fire events, the spread of disease, or even food insecurity, keep in mind that millions of people doing the wrong things for the environment can cause just that. Communities often face hardships that are a direct result of our carbon usage. Let's take a look at the major issues that generations to come will face as a result of our overuse or depletion of natural resources.
What You Can Do
Good stewardship of the world includes doing your part to make it a better place. Mindfully working to reduce your carbon footprint, even a small bit at a time, is a huge step toward a solution – and a good example to others to do the same. Here are some things you can do in your everyday life and local community to make a difference.
Community Sustainability Projects
When community comes together, great things can happen. These are just a few of the good ideas a group of devoted people can accomplish to reduce the size of their community's carbon footprint.
Related Article
Ever wonder how today's colleges are reducing their carbon footprints and making the world an overall healthier place? Check out 10 Colleges Leading the Way in Sustainability.
Small Scale Changes
Though there's no doubt environmental issues are huge and will take a worldwide effort to solve, every change begins with a small step. These are some small changes you can make, starting now, that will help do your part in lessening your personal carbon footprint. Here a few ways you can start to make a difference.
Pursue a Green Career
The ultimate way to dedicate yourself to reducing your carbon footprint and making a positive social impact is through pursuing a career (and degree) in an environmentally friendly field. To learn which degrees and careers in sustainability could be right for you, check out our guide to green careers and environmentally conscious careers.