Foster Care to College: Online Resources
From national scholarships and state tuition waivers to housing assistance and on-campus programs, see where to find help getting to and through college as a former foster care youth.
Last Updated: 08/14/2020
Meet the Expert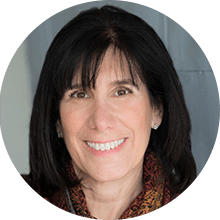 Judi Alperin King
Judi Alperin King is the founder and director of The Wily Network. Wily Scholars are promising students who are experiencing life challenges such as homelessness or foster care, or whose parents may be deceased, dealing with addiction, mental health issues, or incarceration. The Wily Network provides a critical safety net for these Scholars as they navigate college on their own. The Wily program offers weekly clinical coaching, financial assistance, community-building support, and networking opportunities to help them move from surviving to thriving.
Foster youth face unique challenges, especially those who are aging out of the system and are considering what comes next. For many, the goal is higher education. But the opportunity is often tough to grab and keep hold of. Without the traditional family support most of their peers have, applying to schools, affording tuition, finding college housing, and getting academic help can be incredibly difficult.
These challenges are apparent when you look at college graduation statistics. Studies show that nationwide, only 3 to 11 percent of foster youth earn a bachelor's degree compared to the national completion rate of about 33 percent. The good news is that there are many resources out there designed to help foster youths succeed in their pursuit of a college degree or vocational training. In this guide, we highlight and show where to find the best of these resources, from financial aid and housing assistance to on-campus support programs and foster alumni groups.
Scholarships, Tuition Assistance, and Other Financial Aid for Foster Youth
Foster youth face an uphill battle affording higher education. But numerous scholarships, grants, tuition assistance, and other financial aid programs are in place to help.
College Admissions Help & Resources for Foster Youth
When it comes to the admissions process and getting into college, foster youth can benefit from additional assistance. Here's an overview of some of the main challenges they face and where they can turn for help.
High-school academic support.
Without a firm support system in place to help kids remember to study, to focus on their homework, or even get extra help with concepts they don't understand, their grades might not reflect the good work they can really do.
Standardized testing.
Many colleges and universities require the results of standardized test scores, such as the ACT or the SAT. Some coming out of the foster care system might not have had the opportunity to take the tests.
Filling out FAFSA.
The FAFSA can be complicated under the most straightforward of circumstances; those in foster care might have trouble gathering all the information they need to fill it out properly.
Actually applying.
Just as the FAFSA can be confusing, some applications can be as well. In addition, there might be an application fee, or they might need letters of recommendation that could be tough to find, especially if a student has moved around quite a bit.
Figuring out how to pay for it.
Once financial aid kicks in, there is often a bit more that needs to be covered, such as books. There are also incidentals, like something as simple as a lock for a bicycle, that can quickly add up.
The good news is that there's help to overcome each of these obstacles. Here are a few ideas:
Turn to the foster care administrator.
Whether it's local or state, these administrators are there to help ensure those in foster care get the help and encouragement they need.
High school guidance counselors.
Turn to guidance counselors to talk about writing college essays, ways to get your grades up, and programs available specifically for those in your unique situation.
Make plans to take the standardized tests.
The ACT and the SAT are often required by colleges; taking them is a matter of signing up, paying a fee, and showing up to the testing site at an appropriate time. Delve into the websites to find out more about options that might help you with these things.
Look to advocacy groups.
Local and state advocacy groups for foster youth are prepared to answer all sorts of questions about getting into college. Ask your social worker or advocate to point you in the right direction.
Talk to the college.
Speaking directly to the college, especially to the admissions office, can give you an opportunity to explain your unique situation. They can then find the tools and resources you need to make every aspect of admission a little easier.
College Housing Vouchers and Assistance Programs
When someone ages out of the foster care system, finding housing can be a difficult issue. When a student is accepted into college, housing assistance – often in the form of voucher programs – can help bridge the gap and make a living space on or off-campus more affordable. Here are some of the programs that can help.
Where to Turn for Help During and After College
The typical student in college will have support from all corners; however, foster youth are often an exception. They don't necessarily come into college with that kind of support system in place, so they'll have to work to create one of their own. This can include transitional, academic, mentoring, emotional, and social support. Fortunately, most colleges are very aware of the importance of supporting foster youth, and thus are well-equipped to help them become a success.
Campus Resources and Support
Many campuses offer direct support and strong resources for those aging out of the foster care system and moving into higher education. Excellent examples include the Fostering Success Initiative at the University of Houston, where students can find scholarships and transitional resources, and Fostering Success at Western Michigan University, where students can find two large programs that focus on mentoring and academic success. The support can be quite widespread; for instance, Campus Foster Youth Programs are available across all campuses of The California State University. Contact your university or ones you're looking into to learn about the support available.
Mentorship and Professional Development
Foster youth might find themselves in a situation where mentors are tough to find. Higher education institutions recognize this and help bridge that gap by providing programs that focus on connecting foster youth with mentors, helping them network, and paying attention to their budding professional development. Most schools offer these programs as part of larger support programs, but there are also organizations that help schools focus their efforts. A good example is Ready to Succeed, which provides students with the tools they need to make their mark.
Advocacy Support Organizations and Resources for Foster System Alumni
Those who have been through foster or home care, gone to college or trade school, and come out with success to show for their hard work can be strong advocates and examples for those who want to do the same. Organizations like Foster Care Alumni can connect students with those who can lead them in the right direction. State Youth Advocacy Boards can also help students find the support and resources they need when in college and beyond, and serve as a way to connect with others who are in the same situations.
Additional College Success Resources for Foster Youth
Congressional Coalition on Adoption Institute: Foster Youth Internship Program
FosterClub: Young Leaders Program
Office of the Assistant Secretary for Planning and Evaluation: Housing Assistance for Youth Who Have Aged Out of Foster Care
YouTube: Foster Youth Face Extreme Barriers to College. Here Is One Program That's Helping
Careers and Volunteering in the Foster Care System
Many who have been in the foster care system find that as they grow older, they want to help those who are still in the system. Anyone who knows someone who has gone through the foster care world might also have a strong desire to step in and help as many as possible. To that end, there are several careers where former foster kids – and those who love and support them – can help every single day.