Foster Care to College: Online Resources
From national scholarships and state tuition waivers to housing assistance and on-campus programs, see where to find help getting to and through college as a former foster care youth.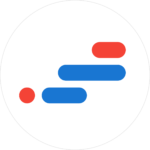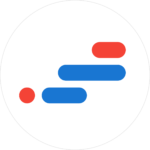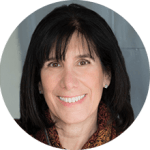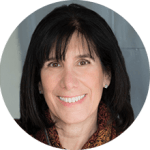 Judi Alperin King
Judi Alperin King is the founder and director of The Wily Network. Wily Scholars are promising students who are experiencing life challenges such as homelessness or foster care, or whose parents may be deceased, dealing with addiction, mental health issues, or incarceration. The Wily Network provides a critical safety net for these Scholars as they navigate college on their own. The Wily program offers weekly clinical coaching, financial assistance, community-building support, and networking opportunities to help them move from surviving to thriving.

Foster youth face unique challenges, especially those who are aging out of the system and are considering what comes next. For many, the goal is higher education. But the opportunity is often tough to grab and keep hold of. Without the traditional family support most of their peers have, applying to schools, affording tuition, finding college housing, and getting academic help can be incredibly difficult.
These challenges are apparent when you look at college graduation statistics. Studies show that nationwide, only 3 to 11 percent of foster youth earn a bachelor's degree compared to the national completion rate of about 33 percent. The good news is that there are many resources out there designed to help foster youths succeed in their pursuit of a college degree or vocational training. In this guide, we highlight and show where to find the best of these resources, from financial aid and housing assistance to on-campus support programs and foster alumni groups.
Scholarships, Tuition Assistance, and Other Financial Aid for Foster Youth
Foster youth face an uphill battle affording higher education. But numerous scholarships, grants, tuition assistance, and other financial aid programs are in place to help.
Foster Youth College Scholarships
Scholarships are a very valuable form of financial aid because they don't have to be repaid – that essentially makes them "free money" for students who receive them. But because they are such a great way to pay for school, they're quite competitive. Let's take a look at a few of the scholarships available for foster youth going to college.
State and Local Scholarships for Foster Youth
National scholarships are not the only ones out there. Scholarships are also available through the state, local organizations, area businesses, and more. For instance, California College Pathways specifically provides scholarships for foster youth, as does the College Success Foundation of Washington State. Here are a few more options to consider:
State Department of Education
(Find information specific to your state through this U.S. Department of Education site.)
State Child Welfare Agencies
(Find a list of these agencies on this U.S. Department of Health and Human Services page.)
State Department of Social Services
(This website from the Missouri Department of Social Services offers links to the DSS sites of all 50 states.)
High school guidance counselor
They are there to help you find the resources you need to succeed not only in high school, but in the transition to college as well.
Financial aid office
College financial aid officers have leads on a wide variety of scholarships and other financial aid that you might not find elsewhere.
Social worker
During your time in foster care, there were likely many social workers who followed your progress. Now is the time to reach out to them for help navigating the next steps in your life.
Foster Youth Tuition Waivers
One of the great ways to help foster youth pay for college is the tuition waiver. These waivers can cut down the cost to a very manageable amount and thus open up the doors to higher education.
Tuition waivers are offered by many states and provide for students who were in foster care, and the funds typically kick in after all other financial aid is accounted for. They cover some or all of tuition and other required fees to help lessen the financial burden of college. Each state has its own way of handling the waivers, so to apply, you'll need to check with the state in which you reside or the state in which you plan to attend college.
Grants and College Financial Aid for Foster Youth
Federal and state grants are also a great way to pay for school. Like scholarships, grants do not have to be paid back. It's important to note, however, that to receive most grants, students must complete the Free Application for Federal Student Aid, or FAFSA. Since many grants rely on the FAFSA to determine financial need and thus eligibility, completing the FAFSA opens the door to voucher programs, Pell Grants, state educational grants, some scholarships, and more.
Federal & State Grants
Grants are funds designed to help pay for college, especially for those who demonstrate financial need. Since eligibility for grants depends upon financial need, students begin by filling out the FAFSA; this can then be used by the federal and state governments, as well as the schools themselves, to help determine how much a student should receive. Learn more about grants here.
Grants usually don't have to be paid back; however, there are some circumstances, such as dropping out of school mid-semester, that could lead to a repayment request.
Education and Training Vouchers (ETVs)
The John H. Chafee Foster Care Independence Program helps foster youth with paying for school through the Educational and Training Vouchers program. ETVs are funded by the federal government in the form of grants, which can cover up to $5,000 per academic year. Generally, you're eligible if you are likely to remain in foster care through the age of 18, a young adult of 18 to 21 who has aged out of the foster care system, or someone who was adopted or under kinship guardianship at age 16 or older.