Sponsored
publicservicedegrees.org is supported in part by advertisements. Featured programs and school matching are for institutions that compensate us. This compensation will never influence our school rankings, in-depth guidebooks, or any other information or resources published on this site.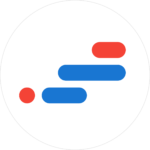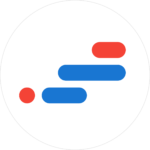 Earning a Doctor of Psychology (PsyD) degree prepares individuals for a career as a clinical psychologist, with opportunities to work in education, research, healthcare, or private practice. In Georgia, there are currently only two schools offering PsyD programs, and each program takes a unique approach. One program emphasizes clinical psychology with a focus on the southeastern region of the U.S., while the other provides more general psychology training.
This guide is designed to help you explore your options for pursuing a career as a licensed clinical psychologist in Georgia. It will provide an overview of Georgia's two PsyD programs, as well as one of the state's top PhD programs in clinical psychology for comparison. Additionally, you will learn about the licensing process for psychologists in Georgia, financial aid options, and the growing demand and income potential for licensed clinical psychologists in the state.
Best APA-Accredited PsyD and PhD Programs in Georgia for 2023
Since Georgia has only two PsyD programs, we've included one of the state's top PhD programs to provide a broader perspective on the available options for individuals interested in pursuing a doctorate in psychology. All of the programs highlighted in this guide are considered to be among the best in Georgia, with APA accreditation and a comprehensive curriculum designed to prepare students for a career as a licensed clinical psychologist in private practice, research, or teaching. Additionally, these programs offer robust student support services to ensure that students have the resources they need to succeed.
Georgia Southern University

The PsyD program at Georgia Southern University prepares students for clinical psychology work focused on rural settings, especially those in the southeastern area of the U.S. The program takes four years and includes both academic and experiential skill-building courses, a psychological assessment sequence, a practicum, rural practice, and professional development.
This PsyD program in Georgia is highly competitive, with only eight students enrolled per year, and selection criteria focus on admitting those dedicated to serving rural and underserved populations. In-state tuition for the first year of this full-time cohort program is $9,129. Additional costs include institution fees ($2,504) and costs for books, travel, etc.
Delivery
On-Campus
Full-Time
Part-Time

The five-year PsyD program at Mercer University prepares students to become licensed, practicing clinical psychologists in interdisciplinary healthcare settings. Its broad training in psychology provides an understanding of how competent psychological practice includes diversity, high ethical standards, and professional attitudes and values. Mercer's PsyD program prepares you to be part of an integrated healthcare team through interprofessional education and experiences in conjunction with Mercer's other healthcare programs. Three years of practicum experience in the metro-Atlanta area further emphasize this preparation.
This PsyD program in Georgia also offers a combined PsyD/MPH program that prepares graduates to provide evidence-based mental health care in cost-effective ways. Through this program, students complete both degrees in five years.
Applicants for these doctoral programs must apply through PSYCAS. The process includes verifying that they meet certain undergraduate degree and course requirements, submitting GRE scores, writing a personal statement, providing a curriculum vitae or resume, and attending an admissions interview. The PsyD program costs $1,037.25 per credit hour plus a technology and facilities fee of $150 per semester.
Delivery:
On-Campus
Full-Time
Part-Time
Year-Round
Specialization/Concentration Tracks:
PsyD Program
PsyD/Master of Public Health (MPH) Program
Though programs at Mercer do not have specialization or concentration tracks, students do have opportunities for advanced specialized experience during clinical training in areas such as neuropsychology, pediatric psychology, and forensic psychology.

The clinical doctoral PhD program at the University of Georgia trains students as clinical scientists by emphasizing empiricism, developing theoretical and research competency, identifying psychology as an integrated and basic applied science, and developing cultural competency. The program ensures graduates can function within academic (i.e., research-oriented) and applied (e.g., medical centers) settings.
This program requires strong research skills and develops outstanding clinical skills. A commitment to making significant contributions to the field of psychology is also essential, and students' career goals and research interests strongly impact admissions.
First-year cost for full-time students is $8,878 for in-state tuition. Additional costs are a $2,266 institution fee and approximately $1,720 in additional fees (e.g., books, travel, etc.). The University of Georgia offers teaching, research, and clinical assistantships to its PhD students, which often result in full tuition waivers.
Especially notable at the University of Georgia are its research-related and clinical training resources. Many multidisciplinary research institutes and centers near campus offer resources that include seminars, research opportunities, grants, and training. Additional campus resources include a diversity committee, a teaching and learning center, and professional development resources.
Delivery:
On-Campus
Part-Time
Full-Time
How Important APA Accreditation Is for PsyD Programs in Georgia
Having graduated from an APA-accredited program is a crucial credential for anyone seeking a career in psychology. It demonstrates that the individual has received a solid educational and scientific foundation and is well-equipped for success in the field. It also holds great value for potential employers, licensing boards, and the general public. Fortunately, both PsyD programs in Georgia hold APA accreditation. Another route to becoming a licensed clinical psychologist in Georgia is by obtaining a PhD in psychology. However, it's important to note that such programs must also hold APA certification. Additionally, in order to become licensed, you may need to complete a certain number of internship and practicum hours in the psychology field.
What to Know About Online PsyD Programs in Georgia
Currently online PsyD programs in Georgia are nonexistent. Since PsyD programs require extensive hands-on learning within cohorts, internships, and supervised work experiences, the curriculum doesn't lend itself to online learning. Some PhD in psychology programs, like the one at Emory University, offer some online coursework, but they are still billed as on-campus programs. There are several online PsyD programs outside of Georgia, and you can find top programs highlighted in our main guide to online psychology programs. However, these PsyD programs may not meet Georgia's criteria for licensure as a clinical psychologist. If you plan to obtain a license for clinical psychology in Georgia, check with Georgia's Board of Psychology before committing to any online PsyD program in Georgia or elsewhere.
FAQs About PsyD Programs in Georgia
Financial Aid and Scholarships for PsyD Students in Georgia
Mercer University's financial aid options include university, federal, state, and outside scholarships and grants as well as loans, student employment, and fellowships. Georgia Southern University provides similar financial aid and scholarship information. Other financial aid options for PsyD students include funding through organizations like the National Science Foundation and the National Institutes of Health. For those interested in the PhD program at the University of Georgia, check into the possibility of full tuition waivers through assistantships.
Another resource, GAfutures, provided by the Georgia Student Finance Commission, offers a vast amount of information on Federal Aid & Scholarships along with HOPE & State Aid Programs specifically for Georgians. Find additional resources for funding your psychology education through the STEPS financial aid guide and scholarships guide.
How to Become a Psychologist in Georgia
Before beginning your psychology program, make sure you know the specific licensing requirements in Georgia. Becoming a psychologist is fairly similar from state to state, but each has its own specific requirements. Be sure to review those outlined by Georgia's Board of Psychology. The following step-by-step list familiarizes you with the requirements for becoming a psychologist in Georgia.
Note that, though practicing clinical psychologists in Georgia must be licensed, there are exceptions for those with PsyD or PhD degrees who do not wish to operate in clinical practice. Those exceptions are outlined in the 2010 Georgia Code.
Additionally, Georgia does grant licensure by endorsement in specific situations, including giving a licensed psychologist from another state permission to practice in Georgia. The licensure by endorsement process is similar to that for licensure by examination and is detailed in the General Instructions for licensure provided by the Georgia Board of Examiners of Psychologists. These instructions also give information on Licenses of Limited Duration.
Step 1