Sponsored
publicservicedegrees.org is supported in part by advertisements. Featured programs and school matching are for institutions that compensate us. This compensation will never influence our school rankings, in-depth guidebooks, or any other information or resources published on this site.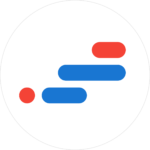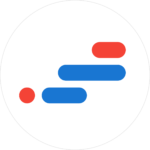 The demand for licensed psychologists in California continues to grow. According to the California Employment Development Department, this demand is expected to grow 10.6% between 2020 and 2030, and should result in an estimated 4,900 more job openings during that ten year span.
Aspiring psychologists and anyone wanting to work in mental health, social work, human resources, and similar careers can choose from dozens of traditional or online psychology programs in California. Keep reading to learn about this year's best accredited programs, explore career options and salary potential after graduation, and more.
Ranking the Best Psychology Programs in California
Choosing the psychology program in California that is right for you begins with knowing what top-tier schools offer, even if you end up going with a different option. To help you learn what a quality program looks like, we've highlighted three of the very best schools for psychology in the state. Learn more about what each college offers below and what makes them special — and see if one of their psychology programs sounds like a good fit for your education and career goals. Stay tuned for our full list of top psychology programs in California later this year.
University of California, Los Angeles

The University of California, Los Angeles, one of the most well-known institutions of higher education in the world, also has some of the best psychology programs in California. The approximately 4,000 students enrolled at UCLA's Department of Psychology choose from a healthy offering of graduate and undergraduate degree programs.
UCLA also has numerous centers devoted to the field of psychology. Those focused on research include the UCLA Baby Lab, UCLA Behavioral Testing Core, Anxiety Disorders Research Center, and FPR-UCLA Center for Culture, Brain, Development, and Mental Health. The school also offers additional learning opportunities through the UCLA Psychology Clinic, including supervised mental health services for graduate students. Postdoctoral positions are also available for graduate students to hone their skills and contribute to the psychology department through mentorship, teaching, and research.
Delivery:
On-Campus
Part-Time
Full-Time
Undergraduate Programs:
B.A. in Psychology
B.S. in Cognitive Science
B.S. in Psychobiology
Graduate Programs:
Specialization Options:
Behavioral Neuroscience
Clinical Psychology
Cognitive Psychology
Developmental Psychology
Health Psychology
Learning and Behavior
Quantitative Psychology
Social Psychology
University of Southern California

The University of Southern California has one of the most diverse psychology programs in California in terms of faculty, students, and research programs. Its Diversity Committee helps promote the recruitment and education of a diverse student body and works with students and faculty to find ways to further improve the ethnic, gender, social, and cultural characteristics of the psychology programs.

Current research in the Department of Psychology at USC includes projects and studies in roughly 20 areas. These include substance use and abuse, neuroimaging, adult development and aging, learning and memory, cognition and emotion, and risk perfection and communication. Much of this research takes place at USC facilities or one of several USC-affiliated research centers, including the Mind and Society Center, the Center for Research on Crime, and the Center for Economic and Social Research.
Delivery:
Online
On-Campus
Part-Time
Full-Time
Undergraduate Programs:
Graduate Programs:
M.S. in Applied Psychology
M.S. in Applied Behavior Analysis
Ph.D. in Psychology
Specialization Options:
Brain and Cognitive Science
Clinical Science
Developmental Psychology
Social Psychology
Quantitative Methods
Applied Psychology
Applied Behavior Analysis
California State University, Long Beach

One of the largest schools in the California State University system, California State University, Long Beach's Department of Psychology offers both bachelor's and master's psychology degrees. However, it's the student services that make this among the best psychology programs in California. Its resources include academic advising, department-specific scholarships, study abroad opportunities, and psychology student organizations.
One resource of special note is the Psychology Resource Office. PRO assists students with finding volunteer opportunities and internships, applying to graduate school, and exploring career options after graduation. Psychology students interested in research also have plentiful options with the Center of Usability in Design and Accessibility, the Robert Newman Computer Lab, and the Center for Human Factors in Advanced Aeronautics Technologies.
Delivery:
On-Campus
Part-Time
Full-Time
Undergraduate Programs:
Graduate Programs:
M.A. in Psychology
M.S. in Psychology
Specialization Options:
Psychological Research
Human Factors
Industrial/Organizational Psychology
Top Online Psychology Degree Programs in California for 2024
Whether you're a working professional or just prefer the flexibility of online learning, California's top psychology programs have you covered. With hybrid or fully online options available, you can continue working while pursuing your education. While some programs still require in-person practicums, many undergraduate online programs don't require them. However, they may include on-campus intensives or seminars.
If you're interested in pursuing an online psychology degree in California, there are many options to choose from. We've ranked the best overall options to help you find a quality program that's right for you.
About the ranking
College Ranking Methodology
Generate List of Eligible Schools and Programs
To be eligible for this ranking, schools were required to meet the following criteria based on government data provided by The Integrated Postsecondary Education Data System (IPEDS).
Institutional accreditation from an organization recognized by the U.S. Department of Education.
At least one program in the subject area offered partially or fully online.
Career placement and academic counseling services.
Assign Weightings
After generating the list of eligible schools, the STEPS data team then assigned weights and ranked schools based on their performance in a variety of key categories. Affordability metrics received the heaviest weightings, followed by online learning and academic quality metrics (equally weighted).
Affordability
Relative cost of attendance compared to peer schools on the list. Based on in-state tuition for undergraduate students per academic year.
Percentage of students who receive institutional financial aid (directly from the school).
Average amount of institutional financial aid awarded.
Online Learning
Number of online programs in subject area self-reported by school to the U.S. Department of Education.
Percentage of students at the school taking at least one class online.
Academic Quality
Student-to-faculty ratio.
Percentage of full-time, first-time students graduating within 6 years.
About Our Data
All STEPS rankings use the latest official data available from The Integrated Postsecondary Education Data S