What Can You Do with a Forestry Degree?
Sponsored
publicservicedegrees.org is supported in part by advertisements. Featured programs and school matching are for institutions that compensate us. This compensation will never influence our school rankings, in-depth guidebooks, or any other information or resources published on this site.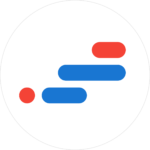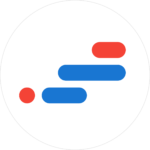 With 31% of our planet covered in forest, we need trained professionals to preserve and protect them. Humans rely on forests to purify the air, filter our drinking water, and help mitigate climate change. But growing populations are putting pressure on forests, and global warming is making trees more vulnerable to fire, clear cutting, and erosion. This means an increased need for soil scientists, fire ecologists, and other forestry professionals to enter the workforce.
Earning a degree in forestry can position you to start a career in the creation, management, use, conservation, and repair of our planet's wooded areas. Use this guide to explore forestry degree options, review the specialties available, and see what you can do with your degree once you graduate.
Program that might interest you: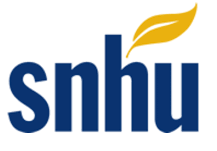 Learn to analyze environmental issues and repair and prevent damage caused by climate change with this online bachelor's from Southern New Hampshire University. Enjoy 24/7 online accessibility and one of the lowest tuition rates in the nation. Courses include geology, ecological principles & field methods, environmental research methods, and more. Request info today.
Sponsored
publicservicedegrees.org is supported in part by advertisements. Featured programs and school matching are for institutions that compensate us. This compensation will never influence our school rankings, in-depth guidebooks, or any other information or resources published on this site.
What Is Forestry?
Forestry is the science and practice of managing, conserving, using, repairing, and creating forested and woodland areas. The goal of forestry is to maintain the forest supply in healthy condition for environmental and human concerns. Below are some other important facts about forestry.
Forestry leans heavily on biology, chemistry, and mathematics.
It's not just about trees; forestry takes into account soil health, climate, the large ecosystems surrounding, and embedded in the forest.
Forestry touches numerous industries, including agriculture, timber supply chains, recreation, water management, erosion control, wildlife preservation, conservation of natural resources, and much more.
Foresters can work in everything from ecology and preservation of green space to helping industry find proper ways of sustainable forest harvesting.
Some forestry experts also focus on threats to forests or forest cycles, such as fires or invasive insects that threaten the health of trees.
What Careers Can You Pursue with a Forestry Degree?
Graduates of forestry degree programs have opportunities for variety of different careers. From entry-level positions to advanced careers, let's take a look what jobs you can get with a degree in forestry.
Forestry Careers & Earning Potential
| Job Title | Job Description | Median Salary |
| --- | --- | --- |
| Fire Ecologist | Jokingly referred to as "professional pyromaniacs," these professionals look for, study, and help fight fires in forests. They might also prescribe burns and use resources and good management to prevent wildfires from building out of control. | $45,270 |
| Silviculturist | These individuals work directly with trees, studying the regeneration, quality, composition, and growth of the trees in a forest and other areas. They are well-trained in spotting pests and disease that could ravage woodland areas. | $28,563 |
| Soil Scientist | A soil scientist looks at the composition and health of soil as well as land and water resources. They look at forests and the soil there, including how they grow and change with chemicals and natural processes. Their time is often split between lab work and fieldwork. | $71,873 |
| Forest Logging Manager | These managers focus on the legal, economic, social, and administrative aspects of forest regulation. These multitaskers can handle issues from all sides and find a good balance between social, economic, conservation, and business needs, especially for logging companies. | $50,790 |
| Recreation Technician | The goal of this profession is to make access to forests and wildlands safe for the public. This can include planning out trails, clearing downed trees, monitoring the cleanliness and usages of campgrounds, woodland facilities, and rivers and lakes. They also liaison with the public to provide information on recreational opportunities. | $39,180 |
| Wildland Firefighter | These fire experts work to contain, manage, and control wildfires in forests and other areas of dense vegetation. They use specialized equipment for these duties, as well as for patrol, detection, prevention, and prescribed burns. | $53,240 |
| Wildlife Biologist | These professionals monitor forest projects and recommend ways to lessen the impact on wildlife. They work with governments to help assess wildlife populations, restore habitats, and plan and meet goals of conservation. | $67,760 |
| Forester | These experts manage growth and health of different types of trees and vegetation. The work might include planting or removing trees, working with contractors to sustainably take timber, and otherwise provide technical expertise. | $63,150 |
| Conservation Scientist | These scientists look to manage, improve, and protect natural resources, including forests, to maximize their potential without damaging the environment. They protect rangelands, create plans to help loggers do their work in a sustainable and safe manner, and assist farmers and production managers in the use of resources. | $67,040 |
| Rangeland Manager | These professionals help maintain vegetation for grazing or foraging, analyze ecosystem health, maintain diversity, look for invasive species, and work closely with livestock producers and others who use federal or state lands for grazing and other purposes. | $50,790 |
Where Can You Work with a Forestry Degree?
Forestry experts are in every sector of employment, but there are some areas where these professionals are in much higher demand. There is a great need for those who have the breadth of knowledge and skills gained during their pursuit of a forestry degree. Let's take a look at some popular sectors.
Conservation
Keeping forests robust and healthy for our social enjoyment is always a worthy pursuit, but conservation means much more than that. It means enough trees to sustain our way of life for future generations, using those trees to battle soil erosion and climate change, and preserving green spaces for the wildlife that need those trees as their habitat. Those who work in forestry tend to be conservationists at heart and will take care of forests in ways that keep them thriving.
Safety & Enforcement
The natural world is beautiful, welcoming, and sometimes dangerous. Forestry experts can help with everything from keeping trails safe and neat to fighting the fires that rage through woodland areas and helping ensure proper tree planting to prevent widespread erosion. Forestry professionals do everything from hands-on work that keeps individuals safe in recreational areas to enforcing strict regulations on logging and farming operations.
Earth Sciences
When it comes to how we interact with the earth, forests play a vital role. Trees remove around a quarter of the CO2 humans add to the atmosphere, provide high levels of bioenergy, cool the air around them, and lead to more rainfall. They provide valuable protections for watersheds across the world, through which billions of people find their drinking water. Forests can prevent wide-scale erosion, which protects homes and businesses. Trees can also help change the soil over time, creating something richer, more mature, and perfect for farming. Forestry experts can find all sorts of ways to dive into these issues and make science their life's work.
Transportation, Infrastructure, Supply Chain, & Logistics
Forests and the trees in them create many much-needed products, from paper products of all kinds to timber to build homes to the use of leaves in medical and personal care formulations. Forestry experts can help with all aspects of creating these items, from figuring out how to transport felled trees to keeping enough sustainable forests growing to maintain the supply chain, to looking at logistical concerns that will keep those products moving even as new seedlings begin to grow in places where the original trees were used for industry.
Education
The world of education needs forests for the most basic elements of teaching including paper, pencils, thousands of lessons in biology, a deeper understanding of rain cycles and soil conservation, and so much more. Forestry experts bring this kind of education to the public every day, teaching the young and old how to live in harmony with the natural world around them. Working in forestry education might take a person from the classroom to the forest, where they have the opportunity to impart knowledge and hope that will trickle down through generations of nature lovers.
Law & Policy
The natural world needs our protection. Forestry law is a type of environmental law that focuses on the regulations, rules, and sustainable activities that define the health of a forest for years to come. Experts in forestry law might fight to keep illegal things from happening, like logging or clear-cutting on protected land, seek ways to preserve forested areas, and help create the policy that protects the environment. This might include earning a degree in forestry and then going on to law school, or alternatively, working for years to gain the knowledge to become a forestry consultant for law firms and environmental think-tanks.
Manufacturing
Forest industry companies are looking to smart manufacturing to help them create their products in ways that don't disturb the ecosystem of a forest any more than necessary to extract the materials they need. Forestry experts who focus on these manufacturing techniques can help create a new way of looking at sustainable growth in forested areas that are used for logging and can work with companies to implement those strategies in a timely, efficient, and cost-effective manner. Those who work with manufacturers might also serve as experts who work with state or federal governments in determining the best options for everyone involved – but especially for the forests themselves.
Earning a Degree in Forestry
Though many schools will proudly offer a program with the word "Forestry" in the title, it's important to remember that there are other degrees with a strong forestry element that can get a student to where they need to be on their career path. While no degree is a guarantee of landing a certain job or career, having basic skills and knowledge in forestry can certainly help get your foot in the door. Here are some degrees to look for if you're interested in a career working with trees and forests.
Degrees for a Career in Forestry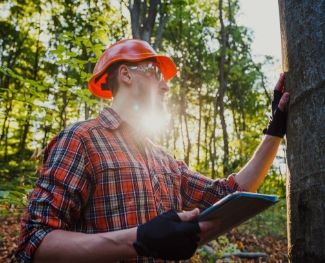 Where Can You Earn a Forestry Degree?
Many schools offer forestry degrees. They are available everywhere from community colleges, where it's usually a two-year associate degree, to four-year colleges and universities, where there are options for bachelor's and master's programs. There are even some doctoral programs that relate to forestry for students who want to pursue advanced degrees.
Sometimes the name of the program will focus on environmental science, forestry management, natural resources, conservation, and the like. It's important to remember that going to a college or university website and searching for "forestry" might not yield the results you're looking for, so comb through the various programs. You might find something in the science, biology, agriculture, horticulture, or even management departments that directly relates to forestry.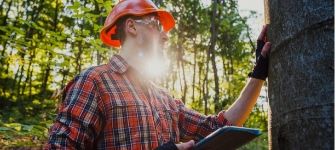 Can You Earn a Forestry Degree Online?
For those who prefer online learning, a degree is forestry is still very possible. Some schools will allow for a few courses to be taken online and require some to be taken in person. Others will allow all coursework to be completed online but still require an internship, job shadowing, mentoring, or other hands-on work in a forest in the student's local area while under supervision by forestry officials or experts. To learn more about the possibilities of online learning in the world of forestry, check out our page on online degrees in forestry.
What Skills Will You Learn with a Forestry Degree?
Graduates of forestry degree programs will walk away with many employable skills. Here are some of the skills you'll learn during your forestry education.
Soil health: You'll gain a deep understanding of the soil that helps trees grow and what you can do to amend and enhance that soil.
Plant health: You'll learn about forest plants, why they matter, as well as the synergistic way plants and trees interact.
Monitoring & assessment: Watching forests and individual trees change over time can provide clues to what is happening inside and if initiatives are working as expected.
Learning specialized software: Mapping out forests and woodlands is vitally important. You'll be exposed to tools that will help you do that.
Resource management: What areas of the forest need some extra help? You'll learn how to assess resources and choose where to allocate them.
Instruction: You'll often have to teach others about forests, from talking to the public to working with developers and companies on how to best meet their goals.
Insects, diseases, and more: You'll become well-versed in the problems that are common in forests and be able to spot invasive species and pests with a glance at the right places.
Negotiation: Sometimes companies won't see eye-to-eye with those who want to protect the forests. It can take serious negotiation and interpersonal skills to work through the issues.
Complex problem solving: Forests are vast, living, changing places and what works for one area won't work at all for another. Solving the problems in such a large area will take a lot of creative thinking.
Cost-benefit analysis. Will saving one area of forest be the best option, or are resources better served elsewhere? Sometimes the balance of growth and sacrifice can be a delicate line to walk.
Forestry Job Resources
American Forest Foundation:This site looks at forestry from many different angles, including that of the family-owned forest, advocacy, resources, and education for landowners.
Bureau of Labor Statistics: Occupational Outlook Handbook:This tool allows users to search through any career to find the descriptions, educational requirements, and pay information, among other key points.
Forest Resources Association:The FRA focuses on policy, events, and resources in various parts of the country pertaining to forests and other national treasures.
International Society of Arboriculture:With chapters all across the world, this society offers credentials, online learning options, continuing education, and more.
Law of the Land:This up-to-date blog focuses on new developments in the world of forestry, manufacturing, sustainability, and lawsuits brought to protect forests and other natural spaces.
The Living Rainforest:Those specifically interested in helping with rainforest areas will enjoy this website, which features blogs and up-to-date information.
O*Net Online:This comprehensive site provides a wealth of in-depth information on forestry and related careers.
ProForest.This organization helps make the most of natural resources without depleting them. Look here for training, consultancy programs, and more.
Society of American Foresters:This organization is designed to help those in the field of forestry, from education to resources for networking and job searching.
Urban Arbor Care:This site focuses on landscapes, backyard spaces, and how the average person can learn more about working with trees and woodlands.
U.S. Forest Service:Part of the U.S. Department of Agriculture, this organization is full of information on national forests and parks, potential careers, and what volunteers can do to help.
Washington Forest Protection Association:This is an example of a great state-based site that offers a wealth of information on what the state is doing for forests, as well as information for those who are simply interested in forestry.