Online Guide for First Generation College Students
For the first in their families to go to college, it's a new experience for everyone. There are applications, admissions, financial aid, scholarships, course loads, and so much more. This guide provides first-gen college students with the information and resources they need to get their college journeys started on the right foot.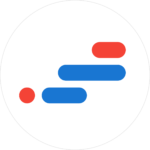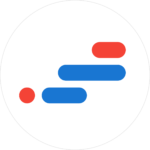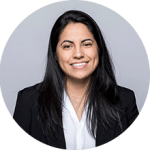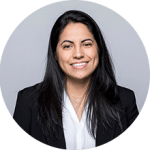 Arelis Benítez
Arelis Benítez is a practical theologian and doctoral student at Vanderbilt University. She is a first-generation daughter of Mexican immigrant parents and a recipient of the Posse Foundation scholarship which facilitated her entrance to academic education.

In most cases, first-generation college students are defined as the first individuals in their immediate family to pursue a college degree. The Center for First-Generation Student Success defines a first-generation college student as an undergraduate whose parents do not possess a four-year degree. It is important that colleges and universities, admissions committees, academic advisors, high school counselors, and related parties pay attention to the needs of first-generation college students. In many cases, they face academic, cultural, and financial challenges that other degree-seekers may not. Even if prospective first-generation students find themselves enrolled in a college or university, one in three students in this demographic will quit college within three years.
Using the information in this guide can save prospective first-generation college students time, energy, and even hard-earned money. We offer a detailed breakdown of the college journey that first-generation students endure today, from early preparation and applying to degree programs to finding scholarships and getting the most out of their time as a student.
Why Being a First-Generation College Student Matters
First-generation students may experience a number of hurdles, both internal and external, that makes pursuing and completing a college degree quite different and more difficult than many realize. In this section, we take a close look at some of the challenges that these first-time college students face and what resources are out there to help them.

First-Generation College Student Facts
Challenges of First-Generation College Students
Many people experience difficulty with paying their bills. Perhaps it's only for a month or two while they are in transition between jobs or are dealing with a sudden medical crisis. Or perhaps the problem is longer-lasting, and they are struggling every week just to make ends meet. Regardless of the reasons why, it's important that everyone knows where to find the resources they need if they run low on cash and need some assistance.
Why It's Important for First-Generation College Students to Succeed
Linda Banks-Santilli, who has written about being a former first-generation college student, is now professor. She highlights the challenges of first-generation students both from her own perspective and from her students' experiences today. She writes that first-generation students may decide to go to college because it is a way of bringing honor to their families. She points out that 69% of first-generation learners see college as a way to meet the requirements for their preferred profession as well as to help their families financially. For comparison, only 39% of continuing-generation students picture their prospective degree in this light.
Many first-generation degree-seekers see college as an opportunity toward better careers with upward mobility and higher earning potential. In this way, degree-holders can have an opportunity to break cycles of poverty that may have been part of their family's history.
Additionally, a degree and a successful career may position graduates to make contributions to their communities and help others pursue college-level studies.
A successful college experience as a first-generation student can also help them develop a newfound sense of independence and individual self-worth.
How First-Generation College Students Can Ensure Their Own Success
Earning a college degree is hard to work for just about everyone who steps foot on a campus. Your success in college is, in part, related to your access to resources and what you do with them, as well as how prepared you are to take on college-level studies. Here are some things to keep in mind to give yourself the best chance for success in your program.
5 Traits of a Successful First-Gen College Student
As we've seen from the information above, the experience of first-generation college students can be more trying and difficult than other college-level learners. There are both physical and mental preparations and precautions you can take to ensure that you are giving yourself a chance to do your best school work, acclimate to college life, and practice self-care.
Preparedness ahead of time
Saying "I'll figure it out when I get there" is not the best approach to starting your college experience. Do your best to take advantage of online resources and talk with advisors and other students before you begin school. Consider the links at the end of this guide for some good online information and starting points.
Sharpen relevant skills in advance
While it is important to enjoy any leisure time you may have before entering school, you will find it helpful to engage in some writing and reading activities before you head to school. It can also be helpful to exercise these basic skills during summer semesters if you have time off.
Organization
It is essential for all college students to be organized. Consider keeping a hard copy planner with you to ensure that you keep track of all of your academic deadlines, appointments, and social obligations. Digital planners can also be useful but be sure to save and back-up all of your data regularly.
A good work-life balance
It is easy to get burned out in school, so it is important that you balance leisure time and relaxation with your academic work.
Being responsible with time and energy
In order to get the most out of your academic experience, you need to get enough rest, give yourself enough time to complete assignments, and are otherwise responsible outside of the classroom. It can certainly be necessary to spend late nights studying while you're in school, but sleep is one of the most essential things for a healthy mind and body.
Checklist and Timeline for First-Generation College Students
Keeping track of everything you need to do to prepare for college, as well as the essentials for when you arrive, is no small task. Consider the following timeline as a guide. Your own timeline may end up looking quite different than this, but this illustrates a general flow of events and a checklist to help you keep track of essential components of the process.
Prior to Senior Year of High School
Focus on grades
Your grades are an important part of your college application. It is essential that you keep up with your academics throughout the duration of high school, not just the last couple of years.
Make time for extracurriculars
College admissions committees are also interested in activities, groups, and projects you participate in outside of the classroom. While these can be time-consuming, it is important that you make space for extracurricular activities, especially if they relate in some way to your intended college major or future career.
Advanced-placement courses
If you are academically prepared and have the opportunity to do so, completing advanced-placement courses while in high school can better prepare you for college-level studies and make your applications more attractive to college admissions committees.
Meet regularly with advisors and guidance counselors
It is easy to become short-sighted while completing high school requirements. Regular meetings with your advisors or guidance counselors can ensure that you keep your eyes on the prize and adequately prepare for college applications, standardized tests, and more.
Prepare for the SAT or ACT
Many colleges and universities today still require standardized test scores as part of your application. It can be helpful to begin studying for these exams during your sophomore or junior year of high school to make sure you have enough time to prepare.
Senior Year of High School
September
As you enter your senior year, you will need to take some serious steps in preparation for college applications. While it is an exciting time to enter your last year of high school, there are a few things to keep in mind. One of the first things you should do, probably in September of that year, is register for the SAT or ACT exams. Additionally, it can be beneficial to meet with guidance counselors to make sure you are on track to graduate by double-checking your high school's graduation requirements. You may also want to ask a few teachers to write you letters of recommendation for your college applications. The more time you can give them the better.
October