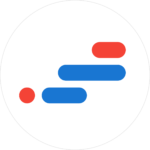 What Jobs Can You Get with a Psychology Degree?
A degree in psychology can prepare students to work in a variety of fulfilling career fields, but the types of positions that graduates qualify for depend on the level of the degree they earn. For example, only those with doctoral degrees can work in the field as psychologists. Continue reading to see what jobs can be attained by people with psychology associate, bachelor's, master's, and doctoral degrees.
What Can You Do with an Associate Degree in Psychology?
At the associate degree level, students become familiar with the principles and theories of psychology, which they can use to get an entry-level job or use as the foundation to earn a bachelor's degree. After completing an associate degree, which takes about two years of full-time study, graduates can qualify for a variety of positions, including:
What Can You Do with a Bachelor's Degree in Psychology?
A bachelor's degree in psychology focuses on theories of the field and the scientific methods used to test and develop a psychological hypothesis. Students in these programs take courses in statistics, cognition and memory, social psychology and lifespan development, in addition to general education classes. The following are some examples of the jobs psychology bachelor's degree holders can land.
What Can You Do with a Master's Degree in Psychology?
Master's degrees in psychology generally take about two years to complete and during that time, students build on the knowledge they gained during their undergraduate studies in order to have a deeper understanding of human behavior and social science research. In addition to taking core classes, students are able to choose a specialization—like health, industrial/organizational, and clinical psychology—that will enhance their knowledge of a particular subject based on their career goals. The following are some of the careers that students can qualify for when earning a master's psychology degree.
What Can You Do with a Doctoral Degree in Psychology?
At the doctoral degree level, there is a heavy focus on psychology research, so whether students aspire to use their knowledge to teach the next generation of professionals or to provide patient care, they learn the methods that are used to conduct studies from start to finish. These degrees, which can take four to six years to finish depending on the program, also give students the opportunity to concentrate on a specific area of the field and become experts in the body of research that guides it. Here are a few career options for graduates of PsyD and PhD psychology programs.
Where Can I Work with a Psychology Degree?
Having a deep understanding of the human mind and how it works equips psychology graduates to work in a variety of settings, even outside of the healthcare field. For example, those who want to use their understanding of behavior to influence consumer purchases can work in the marketing and advertising fields, while people who want to help improve the workplace may decide to pursue jobs in human resources or industrial/organizational psychology at private business. In addition, people with psychology degrees may work for media companies, educational institutions, and government agencies. Also, those with an entrepreneurial spirit can use their e