50+ Fundamental Resources for Public Service Students & Professionals
Studying and working in the public service field allows you to provide important, life-saving services to those around you. To perform in these roles effectively, you need specialized, practical resources to help you achieve your professional goals. This guide is designed to help you do just that. Here you can find in-depth information on the education and training needed to pursue a career in public service. From comprehensive guides covering the things most important to students and advice on starting your education, to expert insight on landing your first job and advancing your career, explore more than 50 essential resources for public service students and professionals.
Last Updated: 08/27/2020
Academics: Training & Continuing Education
With so many degrees available devoted to starting or advancing a public service career now in existence, it's important to take the time to find the school and program that speaks to your academic abilities, educational interests, financial needs, and future careers goals. Whether you plan to study online or in-person, there are many resources out there to help you make an informed and confident choice when it comes to your education. Finding accredited programs designed to properly prepare you for a career in the public sector doesn't have to be a struggle and these resources can aid you in choosing a program that equips you with all the requirements to seek licensure, compete against other job applicants, and find success in your chosen field.
Online Degrees in Public Service
Our guide breaks down the numerous options students interested in earning a public service degree online have. From degree level and state-specific information, to the benefits of online learning, learn the ins and outs of starting your public service education online.
How to Become a Public Service Professional
If you're interested in a career in public service, finding out the steps you needed to get to your dream job should be your first step. Our guide will help you narrow down your occupation choices and point you towards the education option best suited to your goals.
The Online Student's Guide to Time Management
From text message notifications and endless social media scrolling to missing an important meeting, poor time management can take many forms. Learn the steps to effective time management and gather tips, techniques, and tools to stay on top of your studies.
Guide to Online School Technology
Whether you're using Blackboard, Canvas, or Google Meet, discover the virtual tools and technology needed to succeed in the online classroom and learn what you need to succeed online.
Beginner's Guide to the Praxis
From breaking down each section of the exam to creating a study plan and interpreting your score, this guide walks future teachers through the basics of the test prep process with valuable resources and expert advice.
Organization & Note-Taking in Online School
Learn how to keep on track in your online education program from staying organized to taking excellent notes and everything in between.
Network of Schools of Public Policy, Affairs, and Administration (NASPAA)
NASPAA serves as the gold standard in public service educational program accreditation. The professional association helps programs identify what their students are learn, and can demonstrate, in future public service careers.
Council on Social Work Education (CSWE)
The CSWE is the national association representing social work education. As the sole accrediting agency for social work education programs in the U.S., the CSWE ensures quality social work education and provides opportunities for leadership and professional development to students to help achieve the profession's goal of social and economic justice.
American Association of Colleges of Nursing (AACN)
The AACN oversees the Commission on Collegiate Nursing Education, an accreditation program that assesses baccalaureate and graduate nursing degrees to ensure they adequately prepare graduates for licensure and work by ensuring quality standards and assisting schools in implementing those standards.
A Guide to Green Degrees & Environmentally Conscious Careers
Earning a green degree is a great launching point for a variety of different careers in sustainability. Our guide offers a comprehensive look at today's available green degrees and the sustainable careers they lead to.
CLEP Exams & You: How to Test Out and Get Ahead
Learn how you can get ahead in college and save time and money through CLEP exams. From understanding the procress to exploring the exams and developing your study plan, this guide can help you spend more time on the subjects you really care about.
MBA vs. MPA: How to Pick Your Path
From course focus and education outcomes to career opportunities and earning potential, compare an MBA and an MPA, gather useful resources, and pick your path to career in organizational administration.
Social Work, Counseling, or Psychology:How to Pick Your Path
Learn about each of these unique degree paths, compare career prospects, specialization opportunities, and earning potential, and decide which mental and public health career is the right choice for you.
Council for the Accreditation of Educator Preparation (CAEP)
If you want to work as a K-12 educator, finding a properly accredited program is critical to licensure and future job prospects. The CAEP provides accreditation alongside a searchable database of qualified colleges and universities to help you find the right program for achieving your career goals.
Alternative Routes to Teaching Guide
If you want to become a teacher, but the traditional path isn't for you, read our guide to learn about alternative routes to teaching and gather the tools and resources you need to get started.
Commission on Accreditation of Allied Health Education Programs (CAAHEP)
CAAHEP accredits degrees in more than 30 different areas focused on the allied health professions. Students can read about accreditation processes and search for schools to find a perfect match.
Continuing Education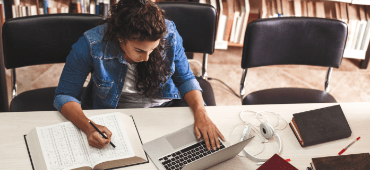 Even if you already hold the required degree for your career, that doesn't mean the learning stops. There are plenty of continuing education opportunities available to public service professionals aimed at career maintenance and advancement.
Association for Public Policy Analysis & Management (APPAM)
The goal of the APPAM is to improve public policy and management by fostering excellence in research, analysis, and education. By providing continuing education, webinars, podcasts, mentorship, career advice, and job listings, the APPAM helps individuals working in the public policy sector sustain their desired career.
Society for Public Health Education (SOPHE)
SOPHE offers a wealth of continuing education resources for professionals working in community health education roles. As a membership organization, those interested in the services offered by SOPHE must become members.
National Forum for Black Public Administrators (NFBPA)
The NFBPA is main organization dedicated to the advancement of black public leadership in local and state governments. From scholarships and mentor opportunities, to exclusive job listings, the NFBPA is an excellent resource for education and career advancement for African Americans.
Paying for Your Public Service Program
As the cost of a post-secondary education continues to increase each year, degree seekers must find ways of lessening their financial burden to avoid excessive student loan debt. Fortunately for public service students, many governmental agencies and nonprofits recognize the selflessness of those working in the field and want to help alleviate some of the stress around funding their education. From scholarships and finical aid, to student loan forgiveness, these resources can help you find a way to cover the cost of your public service education.
Getting Financial Aid for Your Public Service Degree
Our guide lays out all the ways that students in the public service field can pay for their education. From scholarships and grants to federal and private financial aid, learn how to maximize what you get for your money and minimize your out-of-pocket expenses.
30 Top Scholarships for Public Service Students
Check out our page of scholarships opportunities for public service students to discover how much "free money" you may be entitled to. Our guide includes scholarships for teachers, firefighters, social workers, law enforcement professionals, and others and gives details on how apply for and receive the cash you need to take the next steps to your dream career.
Public Service Loan Forgiveness (PSLF)
The U.S. Department of Education designed PSLF for professionals working in qualified public service jobs to have the remainder of their direct loans forgiven after making 120 monthly payments and working on a full-time basis.
Teacher Loan Forgiveness
Educators who commit to teaching full-time for five consecutive years in a qualifying low-income school or service agency can qualify to have up to $17,500 in Direct Consolidation Loans and Federal Consolidation Loans forgiven.
National Health Service Corps (NHSC)
The NHSC loan repayment program helps behavioral and mental health counselors, dental professionals, and medical staff who have spent two years working in an area with limited healthcare access earn up to $50,000 in loan repayment awards.
529 Savings Plans: An Online Guide for College Students
It's no secret that saving for college can be stressful, but a savings plan can ease the anxiety. From understanding the basics to opening your account, learn the advantages of a 529 plan, take away expert advice, and get started saving today.
Nurse Corps Scholarship Program
In exchange for working two years full-time as a nurse in an area experiencing a critical shortage, the Health Resources & Services Administration (HRSA) will pay off 60% of any remaining student loans. Those who stay a third year get an additional 25%.
Assistance to Firefighters Grant Program
FEMA provides funding throughout the U.S. to ensure firefighters and other first responders have access to training that facilitates operational efficiency, harnesses best practices, and supports the community.
California Specialized Training Institute (CSTI) Emergency Responder Grants
Though specific to California, the CSTI grants serve as an excellent model for state-level funding that supports emergency responder training programs. Consider checking with your state government to learn if funding exists where you live.
Federal Employee Education & Assistance (FEEA)
The FEEA offers scholarships ranging from $1,000 to $5,000 for federal government employees and their dependents to help them gain the education needed to work in the public service industry.
Licensing & Certifications
While not all do, some careers in public service require applicants to maintain licensure and/or certification to qualify. If you're not sure whether your desired career requires licensing or certification, check with local employers to learn what your state's standards are. Some individuals pursue certifications to help advance their knowledge and stand out from other job applicants while others do so to comply with their field's mandates. Check out a few of the licensing and certification organizations below, but always conduct additional research on your chosen role in your state.
Federal Law Enforcement Training Centers (FLETC)
This governmental agency offers a broad training catalog for police officers, detectives, and other law enforcement officials looking to specialize their knowledge in the field.
National Fire Academy (NFA)
FEMA runs the NFA for firefighters who want to deepen their understanding of topics such as hazardous materials containment and removal, emergency preparedness, anti-arson methods, and fire prevention.
Society for Range Management (SRM)
SRM is a nonprofit professional association offering education and certification opportunities for conservation scientists, foresters, and others who want to preserve America's natural resources.
National Council of State Boards of Nursing (NCSBN)
Individuals looking to support the public in a nursing profession should familiarize themselves with the NCSBN. This group provides information on nursing regulation and licensure alongside examination requirements.
Certification Board of Infection Control and Epidemiology (CBIC)
For individuals working as epidemiologists or in other public health roles, the CBIC provides voluntary certification and continuing education training programs.
Commission on Rehabilitation Counselor Certification (CRCC)
Designed for those who want to help individuals with emotional, developmental, mental, or physical disabilities rehabilitate, the CRCC provides certification and continuing education services.
National Commission for Health Education Credentialing (NCHEC)
The NCHEC is the name to know if you want to work as a health educator or community health worker. The commission provides health education credentialing, examinations, continuing education, and other helpful resources.
National Board for Certified Counselors (NBCC)
NBCC provides board certification, counselor directories, legislative advocacy initiatives, and continuing education services for individuals who want to serve their communities by working in professional counseling roles.
Association of State and Provincial Psychology Boards (ASPPB)
Regardless of the type of psychologist you hope to become, the ASPPB provides information on individual state requirements around examination, licensure, and credentialing for various specializations.
Teach.org
Launched by the U.S. Department of Education in partnership with Microsoft, Teach.org is a great resource for learning about licensure and certification requirements for teachers in each state.
Special Interest Students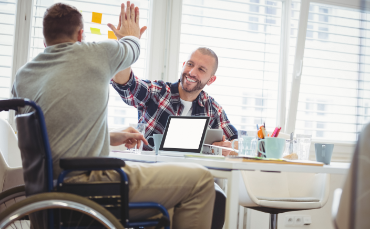 Aside from general organizations and commissions that support public service students and professionals at large, many special interest groups work to propel individuals from all walks of life into meaningful careers in the public sector. Whether you identify as a person of color, an LGBTQIA+ member, a person with a disability, or as part of any other minority group, resources exist to support you along the way.
Online Guide for First Generation College Students
There are lots of things to figure out for first generation college students. From admissions applications to financial aid and scholarships, this guide provides first-gen students with the resources they need to start their college journey.
ESL/ELL Resources for Students, Parents, and Teachers
English is a challenging language for non-native speakers. Explore 100+ resources that can make the learning process easier, from educational games and apps to lesson plans for teachers.
Women in Criminal Justice & Law Enforcement
Whether you've always wanted to work in law enforcement or you're considering it for the first time, learn about the impact of women in policing, understand the positive outcomes of increased diversity, and take away expert advice on getting started and breaking the brass ceiling.
GLSEN
The Gay, Lesbian and Straight Education Network (GLSEN) brings together educators, students, and allies to ensure all individuals trying to access education can do so without prejudice.
Lesbian, Gay, Bisexual, and Transgender Congressional Association
The LGBT Congressional Staff Association is a nonpartisan group of individuals who identify as LGBT or allies working on Capitol Hill. The group offers several membership opportunities.
FedsHireVets
FedsHireVets is a governmental organization designed to help honorably discharged veterans find meaningful public service jobs within the federal government.
AbilityOne.gov
Ability One is a great governmental resource designed to help those with visual impairments and other disabilities find jobs with nonprofit agencies across the United States.
OPM.gov
The Office of Personnel Management highlights roles in the federal government for individuals with disabilities who want to work in public service. The department uses a non-competitive process to find qualified candidates.
FEMA Careers
The Federal Emergency Management Agency (FEMA) is committed to diversity and inclusion in hiring practices. The People with Disabilities Employment Initiative was created by FEMA to help those with disabilities find suitable employment working in government.
Support & Resources for Students with Autism
Students with autism spectrum disorder (ASD) face a number of unique challenges when beginning school and transitioning to college. This guide provides academic resources, social support, and expert tips for school success.
Online College Resources and Support for Foster Youth
If you grew up in foster care and are looking for help with college tuition, housing and more, these resources are a great place to start.
BIG
The National Organization of Blacks in Government's BIG (Blacks in Government) program is committed to championing and furthering equality in government by supporting current black governmental employees and working to open doors for future professionals.
NCAI
The National Congress of American Indians (NCAI) works to represent American Indian and Alaska Native professionals. The group provides resources, policy advocacy, conferences, and initiatives to meet this goal.
NCWP
The National Center for Women & Policing (NCWP) works to increase the number of law enforcement officials identifying as female while educating police on violence against women and how to reduce excessive force.
WPSP
The Women in Public Service Project (WPSP) is a program of the Global Women's Leadership Initiative aimed to empower the next generation of women to take on leadership roles within public service all around the world. The project is dedicated to supporting women already in leadership positions and educating those who want to enter the field in a leadership role.
Volunteering in the Public Sector
Before embarking on a career in the public sector, it is smart to test the waters first. Volunteering is a great way for doing just that. Certain organizations may even provide funding for future educational pursuits upon completing your volunteer work. You can find options ranging from a few weeks to a few years, so take time to sift through all your options until the perfect program presents itself.
AmeriCorps vs. Peace Corps
(our internal guide. I'll write the title, sentence, and link to it in-house)
Becoming a Virtual Volunteer
Becoming a virtual volunteer is a great way to give back from the comfort of your own home. Learn how you can put your skills to use and make a difference through online volunteering.
Volunteering with Kids
Looking for great ways to volunteer your time with children? Find 100 volunteer opportunities in this guide and start making a difference today.
Peace Corps
This governmental program offers two-year international service opportunities alongside benefits and a stipend after training concludes.
AmeriCorps
Operating as a governmental civil society program, AmeriCorps programs offer domestic volunteer public service roles in a variety of settings and industries. Finishers receive a small living stipend and funding for graduate school.
Catholic Volunteer Network
CVN provides nearly 200 public service volunteer opportunities lasting between 3-12 months. The network covers living expenses and provides a small stipend alongside student loan deferment.
Idealist
This nonprofit group shares tons of volunteer opportunities and internships focused on social change. Users can easily search options to find one that speaks to their interests.
Citizen Corps
Organized via the U.S. Department of Homeland Security, this program harnesses volunteers to help prepare for and respond to natural disasters. All volunteers learn various emergency response and first aid skills.
Volunteer.gov
Users can peruse a variety of volunteer opportunities arranged through the Bureau of Land Management that focus on preserving natural and cultural resources throughout the country.
U.S. Election Assistance Commission
You can volunteer as a poll worker during any local, state, or federal election in your district. In return for participating in training and election day requirements, the EAC offers a small stipend.
Veterans Affairs Voluntary Service
VAVS gives individuals the opportunity to serve those who served their country. Volunteer work serving veterans can also be a great chance to explore a new career field.
Community & Safety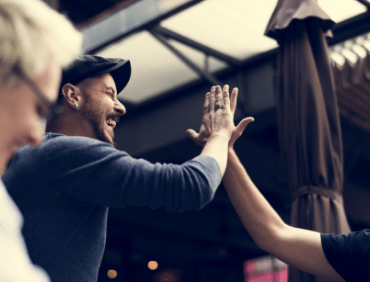 Using your professional skills in public service to positively impact local, national, and international communities is a selfless decision that can lead to a fulfilling career, however, you also need to ensure you take care of your own emotional, mental, and physical health in college and beyond if you hope to be effective in your work. College can be a tough time for myriad reasons, but many resources exist to help combat issues around stress, anxiety, depression, sleeplessness, and other problems arising.
The Anti-Bullying Guidebook
Our extensive guide can help you recognize, prevent, and stop bullying taking place in your community. It provides definitions, signs and symptoms, strategies, and resources.
Centers for Disease Control and Prevention (CDC)
The CDC offers a helpful guide on how college students can negate the effects of stress and maintain mental and physical health while enrolled in college and beyond.
CampusDrugPrevention.gov
Provided through the Drug Enforcement Administration (DEA), this guide offers resources for students, professors, and administrators to fight against drug abuse on college campuses.
Substance Abuse and Mental Health in College
The American Addiction Centers highlights some of the factors that lead to substance abuse and poor mental health in college before offering research and resources to fight against these issues.
The National Center for Campus Public Safety
The NCCPS provides actionable resources and a comprehensive library for students seeking information on how to feel safer on campus as well as providing training for administrators.
Resources for Students with Challenges at Home
Many students face hardship at home, whether it's poverty, parent separation, or worse. If you or someone you know needs support outside of the classroom, this guide can help.
First-Time Voter's Guide
Learn how to navigate the voting process from researching candidates and registering to finding your polling place and casting your first ever ballot.
Student Guide to Online Activism
Learn how you can throw your drive and dedication behind a cause that matters to you from the comfort of your own home by advocating, campaigning, and engaging as a digital activist.
Tips for Improving Sleep
Dartmouth College's Academic Skills Center created this list of questions to ask yourself if struggling to sleep alongside recommendations for improving your shuteye.
Stopbullying.gov
Provided via the U.S. Department of Health and Human Services, this organization offers prevention and reporting resources for K-12 and college learners dealing with or witnessing bullying.
10 Healthy Eating Tips for Busy Students
Eating healthy food can help students function more effectively and feel better when stressed. Clarke University offers 10 quick tips for finding good-for-you foods.
5 Tips for Navigating Anxiety in College
The Anxiety and Depression Association of America recognizes that many college students experience anxiety and depression. The group created this helpful list of tips to help learners cope.