Getting Credit Before College: How to Start Earning Now
Learn how to get a head start in your college studies and discover the different ways to earn credit before you ever even enroll.
Last Updated: 05/11/2022
Meet the Expert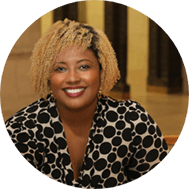 Dr. Deniece Dortch
Diversity Scholar, Practitioner
Dr. Deniece Dortch is committed to getting students into and through college successfully. Hailed as a graduate-school expert by NPR, she is the creator of the African American Doctoral Scholars Initiative and a Visiting Assistant Professor at George Washington University. She holds degrees from the University of Wisconsin-Madison, Teachers College at Columbia University, Vermont's School for International Training Graduate Institute, and Eastern Michigan University.
https://www.deniecedortch.com/
Maybe you're a high school student eager to start your dream job. Maybe you're thinking about finishing your degree after a decade off to start a family. Wherever you are in your school journey, getting ahead start in college can be a smart idea for several reasons. By earning college credits before you enroll, you'll save time and money, potentially graduating early and with less student debt. You can even spend the time you've saved pursuing an exciting internship or diving straight into the field you've dreamt of working in.
With so many options available, navigating the waters of earning credit early can get confusing. From credits by exam and competency-based programs to military credits, you might not know which avenue is best for you. Learn how you can start earning college credit now and read expert advice on getting a head start in your college studies.
Earning College Credit in High School
Working towards your college diploma while still in high school can help you graduate early and save you on tuition. Between all the avenues to earning credit early, you may be wondering which paths align best with your goals. Here are some of the most popular ways to start earning as a high school student.
Advanced Placement (AP) Courses
AP tests are administered by The College Board, the same company that offers the SAT. Many colleges and universities give you credits toward your degree, advanced placement (the ability to skip lower-level classes), or both if you have high AP scores.
Similar to standardized tests like the SAT, AP tests cover specific subjects and focus on college-level material. The AP courses that are available vary by school, but you may be able to take AP biology, chemistry, psychology, computer science, statistics, or art. After you complete the course, you'll take the AP test on a designated day in May. The test will be scored on a scale of 1 to 5. Many schools award credit if you score a four or five. Each AP test costs $95, though some school districts cover this cost.
College-Level Examination Program (CLEP)
The CLEP is also administered by The College Board. These exams enable you to get credit for first- and second-year college-level content you already know. You can choose from 34 exams and five academic subject areas, including composition and literature, world languages, history and social sciences, science and mathematics, and business. So if you're already fluent in Spanish, French, or German; extremely well read in English or American literature; knowledgeable about American government, U.S. History, Western Civilization, biology, chemistry, or natural science; or skilled in accounting or marketing, the CLEP test may be a good match for you.
With each CLEP exam you pass, you'll earn three or more credits toward your degree. Bear in mind, however, that the credits are not guaranteed; some colleges are more apt to grant credits for CLEP than others. Each exam costs $89.
The International Baccalaureate (IB) Program
IB offers learners four types of programs that provide advanced, internationally focused studies to meet the demands of a globalizing world. High school students qualify for the Diploma Programme, designed for 16-19 year olds, to earn college credit.
Similar to AP classes, you'll take IB classes through your high school. IB programs aren't available at every school, so talk to your guidance counselor or use the program locator to find out if your school or district participates. Students earn credit by passing exams as they complete IB coursework. Many colleges and universities award credits for high school students who have competitive IB exam scores or who have completed the Diploma Programme sequence. IB tests are given each year in May and November.
High School/College Dual Enrollment
Dual enrollment means that you'll get credit on both your high school and college transcripts for taking particular classes. These courses may be offered at your high school, but it's more likely that you'll coordinate with your high school guidance counselor and schedule classes at a community college or local university. To avoid any surprises, be sure that the dual enrollment courses will satisfy your high school curriculum requirements. Not every four-year college will accept these credits, but typically state schools accept credits from community colleges. Other credits will be accepted on a case-by-case basis. If you know which college you plan to attend, contact your admissions representative for guidance on dual enrollment and transferable credits.
Summer College
Many colleges and universities host summer college programs, sometimes referred to as pre-college programs, for ambitious high school students. This is a great opportunity for students to explore their academic interests, find out what it's like to attend a college (on campus or online), and experience a course with a college professor. Most programs include college credit for completing summer classes. Credits are typically recognized at that institution or are transferrable to many other colleges and universities. Cornell University, for example, offers the Precollege Studies program. About 95% of the classes are taught by Cornell faculty members. Approximately 1,500 students attend the summer program each year. With the ongoing COVID-19 pandemic, Cornell is offering its summer courses online for 2021.
Avenues to Earning Credit as a Nontraditional Student
Who is categorized as a nontraditional student? In a nutshell, nontraditional students are typically adult learners with a high school diploma or GED who may or may not have college experience. So, you're probably considered a nontraditional student if you worked, traveled, or had a family soon after high school and didn't complete college (even if you took classes).
Many adults looking to get a college degree can receive credit for life skills, knowledge in certain subjects, and military or work experience. Often called prior learning assessments (PLAs), these options are applicable whether a student is enrolling in college for the first time or re-entering to finish a program. Here's a rundown of your options as a nontraditional student.
Getting College Credit Online
Online classes can be a great way for nontraditional students to balance work and family commitments while earning college credit at a more affordable price. You're not taking classes directly through the college, but rather through an education company that partners with various colleges to ensure that your credits transfer. Here are five flexible options.
Expert Advice on Earning Early

Dr. Deniece Dortch is committed to getting students into and through college successfully. Hailed as a graduate-school expert by NPR, she is the creator of the African American Doctoral Scholars Initiative and a Visiting Assistant Professor at George Washington University. She holds degrees from the University of Wisconsin-Madison, Teachers College at Columbia University, Vermont's School for International Training Graduate Institute, and Eastern Michigan University.
https://www.deniecedortch.com/
Q: What advice do you have for nontraditional students as they research their options?
A: Nontraditional students are one of the fastest growing college demographics. There are many opportunities to receive credit for competencies and skills that you have acquired outside of the classroom. DSST standardized-subject tests, Excelsior college credit by exam, military credits, and competency-based education are common routes to earning credits for a degree.
When researching these options, nontraditional students must make sure that their chosen institution accepts these credits before taking the time and perhaps spending money on exams. Personally, I have not witnessed one of these options being more beneficial than another. Not all schools view "time served" equally and may have different standards for competency-based credits, military credits, or other credits by exam.
Q: What advice do you have for students who want to get credits online from educational service companies instead of traditional colleges?
A: When it comes to organizations that provide educational services, students need to make sure that they are accredited or that the credits earned are transferable to a student's desired institution. Also, be careful with the marketing. Some of these programs may say that they have had students who attended particular institutions, but that does not mean that the credits have transferred.
Just make sure that you do not have to jump through hoops to acquire a transcript. Ask questions about the organization's affiliations and how a transcript would be distributed and from whom. Some of these programs may provide cost savings initially, but if you find out later that the credit will not transfer, you'll have to spend more money.
There are other programs that are gaining popularity (i.e., massive open online courses) that were designed to provide more access and affordability to students but have received criticism over the years. The courses are meant to supplement rather than replace traditional brick-and-mortar institutions.
Q: What's one issue you've seen students struggle with when they're trying to prepare for college or get ahead by earning credits before they enroll?
A: The primary issue that students have to contend with is the credits not transferring. This is why it is really important for students to research their schools of choice to find out their requirements.
I think that the biggest mistake that students make is waiting until their junior or even senior years to research the best possible options for them. Start early. I cannot stress this enough. It is best for students to begin researching options in their first year of high school or even in their eighth-grade year. While there are some schools that place restrictions on participating in these options (i.e. GPA requirements, student status), a student has to properly plan if these options are to be available to them at all. That said, try not to panic if you are a senior reading this article; there is still time and you still have options, even if your grades weren't stellar. Community colleges offer courses that are affordable and that will transfer, depending on the chosen institution.
Additional Resources to Help You Get Ahead