Gap Year Volunteering: How You Can Give Back While on Break
Malia Obama's year off from school before attending Harvard cast gap years into the limelight in 2016. An up-and-coming trend for American students, a gap year is a semester or year away from college either domestically or abroad aimed at "increasing self-awareness, learning about different cultural perspectives, and experimenting with future possible careers," as defined by the U.S. Gap Year Association. And while there are many reasons to take a gap year, nearly half of American students in a recent survey cited a desire to volunteer as a main factor driving their decision. Interested in taking a volunteer gap year yourself but aren't sure where to begin? Keep reading to learn about the key benefits of gap year volunteering, find expert tips for planning your volunteer gap year, see which organizations have the best gap year programs for your volunteer interests, and much more.
Last Updated: 08/14/2020
Meet the Expert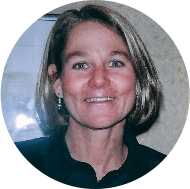 Marion Taylor, MSW
Gap Year Advisor
Marion Taylor is accredited by the Gap Year Association and a current board member. She has been working for 10 years as a gap year counselor combining her social work background (MSW), her parenting perspective (all four of her children participated in gap experiences), and her own gap year experiences pre- and post-college and throughout the course of her adult life, both as a gapper and as an advisor vetting gap program with visits in the field. She serves as keynote speaker at high schools, colleges, and gap year fairs and enjoys working with students of all ages from all economic backgrounds and orientations.
Related Pages
Why Take a Volunteering Gap Year?
Key Questions to Ask When Planning Your Volunteer Gap Year
There's no perfect way to take a volunteer gap year. Everything from where to go, how long to go, and what type of volunteer work to do are up for debate. Before and during your research process, it's helpful to take a step back and consider what factors are most important to you and how you can make your dream volunteer gap year a reality. Here are eight questions to ask yourself while planning your gap year:
When is the Best Time to Go on a Volunteer Gap Year?
Taking a break from the linear path can be enriching at various times in your life. Though most people think of gap years as a year off between high school and college, this isn't the only time you can choose to veer from the beaten track. During college, between undergraduate and graduate school, or even before launching a career are all great times for service gap years. Determining when to take a gap year is a personal decision that involves looking at your professional or academic path, financial situation, and desired outcomes from the break.
10 of the Best Volunteering Gap Year Programs
Whether at home or abroad, for a few months or a year, students will want to spend time researching volunteer programs for their gap year. Finding a structured program planner will make for a smoother gap year experience, according to Ethan Knight, founder of the Gap Year Association. There's a lot of variety amongst volunteer gap year providers in terms of dedication to their communities, services offered to volunteers, and duration. Here are ten of the best:
Spotlight on Colleges that Encourage Volunteer Gap Years
Students interested in a volunteering gap year before or during their studies have to pay attention to one key factor: their school. With the increasing popularity of gap years in the U.S., many colleges are revisiting their deferred enrollment policies to accommodate. Schools are not only allowing delayed start dates but also encouraging students to pursue gap years. Course credit for service learning, financial assistance for gap years, university-sponsored programs, and low tuition deposits are just some of the ways that colleges are promoting a break from the classroom.
These seven schools stand out for their gap year support:
How to Find Ethical Volunteering Gap Year Opportunities
Contrary to what many would like to believe, volunteering isn't always ethical. Dishonest volunteering schemes and programs that exploit people or animals are sadly a reality that you'll have to be aware of when researching for your gap year. For instance, research has found volunteer tourism in orphanages to be highly problematic and damaging to children involved. Know how to spot a responsible, ethical volunteer program with these tips:
Making the Most Out of Your Volunteering Gap Year
Volunteer gap years can be immensely valuable for both you and the communities where you choose to work. To get the value out of a service gap year, you have to put in the effort. Focus on ways to make the most out of the experience while you're there as well as afterward:
Interview with a Gap Year Advisor
Recommended Resources for Planning a Volunteering Gap Year
For planning a service gap year and finding volunteer opportunities, turn to these additional resources: