Gap Year Volunteering: How You Can Give Back While on Break
Malia Obama's year off from school before attending Harvard cast gap years into the limelight in 2016. An up-and-coming trend for American students, a gap year is a semester or year away from college either domestically or abroad aimed at "increasing self-awareness, learning about different cultural perspectives, and experimenting with future possible careers," as defined by the U.S. Gap Year Association. And while there are many reasons to take a gap year, nearly half of American students in a recent survey cited a desire to volunteer as a main factor driving their decision. Interested in taking a volunteer gap year yourself but aren't sure where to begin? Keep reading to learn about the key benefits of gap year volunteering, find expert tips for planning your volunteer gap year, see which organizations have the best gap year programs for your volunteer interests, and much more.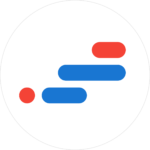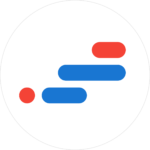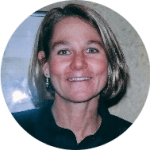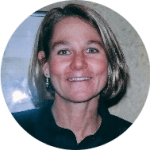 Marion Taylor MSW
Marion Taylor is accredited by the Gap Year Association and a current board member. She has been working for 10 years as a gap year counselor combining her social work background (MSW), her parenting perspective (all four of her children participated in gap experiences), and her own gap year experiences pre- and post-college and throughout the course of her adult life, both as a gapper and as an advisor vetting gap program with visits in the field. She serves as keynote speaker at high schools, colleges, and gap year fairs and enjoys working with students of all ages from all economic backgrounds and orientations.

Why Take a Volunteering Gap Year?
Gain life experiences
In a 2015 survey, 92 percent of gap year alumni cited the opportunity to grow personally as the most significant reason to take a gap year. Volunteering gap years take students out of their day-to-day routines and into a whole new set of circumstances and experiences.
Get a break from the academic track
School burnout is real. Many students crave a break from the cycle of classes, tests, and homework as a way to recharge and renew their interest in academics. Although volunteering is still work, it's a great way to dedicate time to something outside of your usual schoolwork.
Dedicate your time to worthwhile projects
Spending your time contributing to a valuable project – think working in a community medical clinic or caring for animals on a farm – can make your gap year a meaningful experience. When designed responsibly, service projects bring real benefits to communities and learning opportunities for students.
Travel and experience other cultures
Whether domestically or abroad, a volunteering gap year takes students outside of their comfort zones. Traveling and volunteering internationally takes you into the heart of a different culture. Likewise, volunteering in your home country can introduce you to people and ways of life outside of your own.
Discover new interests and skills
Whether academic, personal, or career-oriented, a volunteering gap year can introduce you to interests you never knew you had. After a gap year, you can then bring these new-found skills and interests back to your school or career with confidence.
Key Questions to Ask When Planning Your Volunteer Gap Year
There's no perfect way to take a volunteer gap year. Everything from where to go, how long to go, and what type of volunteer work to do are up for debate. Before and during your research process, it's helpful to take a step back and consider what factors are most important to you and how you can make your dream volunteer gap year a reality. Here are eight questions to ask yourself while planning your gap year:
Volunteer domestically or abroad?
The notion of a service gap year typically conjures up images of far-off destinations. But it's entirely possible – and more affordable – to spend a gap year volunteering in your home country. Students who choose this option may have an easier time with the adjustment and potentially keep a part-time job. On the other hand, international volunteering opens you up to a different culture and way of life, and possibly the chance to practice a foreign language.
How long do I want to volunteer?
Despite the term "gap year", time away from school doesn't need to be a full 365 days. Many schools allow deferred enrollment or a break during degree programs for one quarter or one semester. At the same time, the entirety of your gap year doesn't need to be spent volunteering. It can be nice to mix it up with a few months of a volunteer placement followed by some free travel or work time.
Where and how am I needed?
When deciding to volunteer for a gap year, it's crucial to think about what kind of service you can actually provide. It might sound great to teach English in a foreign country, but if you don't have any teaching experience, it's probably not the best use of your time. Think not only about what skills you bring to the table but also what type of service is needed and where. Answering these questions will take dedicated research time.
What type of volunteer project interests me?
Similar to considering how and where your skills are needed, you should also think about what kind of volunteer work interests you. Caring for children? Environmental conservation? Refugee relief? The possibilities are endless. At the end of the day, it's important to find a volunteer opportunity that's both good for you and for the community you'll be working with.
When should I take a gap year?
After high school and before starting college is a common time for taking a gap year, though certainly not the only. Students who are excited by the idea of a volunteering gap year but not quite ready immediately after high school should consider taking one later down the road (refer to the next section for a more in-depth look at the different times you can take a gap year.)
Does my college or university allow deferred enrollment?
Don't leave this detail until the end! Although most American colleges allow deferred enrollment for admitted students, you'll want to research your school's policies first and foremost (if that applies to your situation, of course). Deferred enrollment isn't always guaranteed even at schools that offer it: you may need to apply for deferment and pay a tuition deposit.
What's my budget?
Costs for a volunteering gap year can add up quickly, so setting a budget at the beginning is key. Factor in travel and living expenses, program costs (if going through a structured volunteer program), visa fees (if applicable), and leave a cushion for emergencies and unexpected costs.
What do the program fees cover?
Most, if not all, international volunteer programs come with participation costs. Knowing what services are included in the program fees (Travel insurance? Lodging?) will impact your budget. A portion of the fees will likely go towards running the program in the community, which you'll want to verify to avoid unethical volunteer schemes (refer to the Finding Ethical Volunteering Gap Year Opportunities section below).
When is the Best Time to Go on a Volunteer Gap Year?
Taking a break from the linear path can be enriching at various times in your life. Though most people think of gap years as a year off between high school and college, this isn't the only time you can choose to veer from the beaten track. During college, between undergraduate and graduate school, or even before launching a career are all great times for service gap years. Determining when to take a gap year is a personal decision that involves looking at your professional or academic path, financial situation, and desired outcomes from the break.
Before undergraduate studies
The most common time to take a gap year is after high school and before starting an undergraduate program. The timing feels like a natural break for students to reset and reenergize for the next chapter in their academic careers. Most colleges have deferred enrollment policies that allow admitted students to reserve their spots for the following academic year.
Pros
Excellent time to discover new interests and skills
Return to school with renewed motivation for academics
Studies indicate higher academic performance after taking a gap year
Cons
Some financial aid and loans require starting school right away
You might not yet have the skills or knowledge for your dream volunteer role
During your undergraduate or graduate schooling
Though not as common, it's certainly possible to take a gap year during the course of your undergraduate or graduate studies. Depending on your school and financial aid or loan situation, a gap year in the middle of college can be trickier than when you're not enrolled. Nonetheless, there are schools that allow breaks without fully unenrolling – though they may only allow one quarter or semester off.
Pros
Gain clarity regarding your academic path
Avoid burnout while in the thick of school
Cons
Readmission can be tricky at some schools
Student loans and financial aid may not allow time for a gap year
Before graduate school
Similar to after high school and before college, taking a volunteering gap year after undergraduate and before graduate studies – law school, medical school, master's programs, and the like – is another natural break time on the academic track. Likewise, many universities allow deferred enrollment for admitted graduate students just like they do for undergraduate.
Pros
Return to school with renewed motivation for academics
Allows more time for applying to graduate school, if not already committed
Nice to volunteer and travel after gaining maturity and skills in college
Cons
Finances could be tight after the years spent in school
Finishing your graduate degree as quickly as possible may feel like the priority
Before entering the workforce
"Earn your degree, get hired" can feel like the next step in a conveyor belt of life milestones. But taking a year off to volunteer after so many years of studying can be a great way to reset and explore career paths before jumping into a job contract.
At the same time, having an undergraduate or graduate degree under your belt can broaden your volunteering opportunities. Similar to jobs, volunteer programs aim for match the right volunteers to the right projects. Applying your skills and knowledge from college to a gap year can mean more responsibility in the types of volunteer work you do.
Pros
Experiences gained during a volunteering gap year can boost your resume
Being a more skilled volunteer can mean more responsibility and greater impact
Ability to explore career paths through volunteering
Allows more time for job applications
Cons
Finances could be tight after the years spent in school
Working might feel like a bigger priority
10 of the Best Volunteering Gap Year Programs
Whether at home or abroad, for a few months or a year, students will want to spend time researching volunteer programs for their gap year. Finding a structured program planner will make for a smoother gap year experience, according to Ethan Knight, founder of the Gap Year Association. There's a lot of variety amongst volunteer gap year providers in terms of dedication to their communities, services offered to volunteers, and duration. Here are ten of the best:
International Volunteer HQ prides itself on being one of the world's most trusted and affordable volunteer trip planners. Over 100,000 volunteers have gone on trips through IVHQ in over 40 worldwide destinations. They provide a range of services like responsible volunteer orientation and fundraising resources, and they have options for volunteers under 18.
Program Locations
Europe, Asia, Middle East, Latin America, United States, Australia & New Zealand, Africa
Global volunteer placements through United Planet range from one week to one year. Their comprehensive long-term programs (six months or a year) include pre-departure training, travel and medical insurance, food and lodging in host countries, and language training amongst other benefits.
Program Locations
Europe, Asia, Latin America, New Zealand, Africa
AmeriCorps is a service organization supported by the U.S. federal government. Americans of all ages can apply to become an AmeriCorps member (about 75,000 Americans join annually!). As a member, you can contribute to volunteer projects for three months to a year and become eligible for some impressive perks like student loan deferment, college scholarships, living allowances, and health benefits.
Program Locations
United States
Projects Abroad affords volunteers a lot of flexibility in choosing their length of stay. Programs can last up to a year and typically have a minimum duration of one week. They have six categories of volunteer projects to choose from: conservation, childcare, teaching, building, sports coaching, and archeology.
Program Locations
Asia, Africa, Latin America, South Pacific, Romania
Volunteer abroad programs through GVI come in a wide range of unique focus areas, such as marine conservation, photography, women's empowerment, and health promotion. For gap years, GVI recommends signing up for one or more one-month to six-month volunteer abroad programs. Where GVI really shines is in their commitment to ethical volunteering and the communities where they work.
Program Locations
Africa, Asia, Latin America, Fiji, Greece
Another great option for those who want to stay domestic for their gap year is City Year. Part of the AmeriCorps network, City Year focuses on supporting high-need schools by sending volunteers to help with students' academic and social-emotional development. With proven results in 29 cities, City Year is a time-honored organization with meaningful impact.
Program Locations
United States
Global Citizen Year takes an apprenticeship approach to service gap years. Yearlong programs in the four destination countries include one to five apprenticeships in the local community with focuses such as teaching, social enterprise, and agriculture. The program includes training and language education combined with homestays for cultural immersion.
Program Locations
Brazil, Ecuador, India, Senegal
CIEE offers semester- and year-long service gap year programs accredited by the Gap Year Association. As a study abroad and gap year provider, CIEE is dedicated to academics and safety. Their service gap year programs emphasize language learning and cultural immersion through a combination of community volunteering and overnight excursions.
Program Locations
France, Dominican Republic, Ghana
Year On's 15- and 32-week programs combine international volunteer time in one of five countries and skills training in San Francisco, California. The longer experience involves an additional phase of launching your own project, such as starting a business, taking a course, or working.
Program Locations
Mexico, India, Indonesia, Peru, Tanzania
Those who prefer to travel and volunteer as a group should check out Youth International. Groups of 14 participants aged 18 to 25 can join three-month-long programs that combine volunteering, outdoor adventure, cultural exchange, and homestays. Programs in each of the three destination regions include experiences in three countries.
Program Locations
Asia, South America, Africa
Spotlight on Colleges that Encourage Volunteer Gap Years
Students interested in a volunteering gap year before or during their studies have to pay attention to one key factor: their school. With the increasing popularity of gap years in the U.S., many colleges are revisiting their deferred enrollment policies to accommodate. Schools are not only allowing delayed start dates but also encouraging students to pursue gap years. Course credit for service learning, financial assistance for gap years, university-sponsored programs, and low tuition deposits are just some of the ways that colleges are promoting a break from the classroom.
These seven schools stand out for their gap year support: