Best MSW Programs in North Carolina for 2024: Online and On-Campus
If you're ready to earn your master's and help those in need, an MSW program in North Carolina may be the right education move for you. Learn about standout online and campus programs, MSW degree options, and social work job prospects in the state.
Sponsored
publicservicedegrees.org is supported in part by advertisements. Featured programs and school matching are for institutions that compensate us. This compensation will never influence our school rankings, in-depth guidebooks, or any other information or resources published on this site.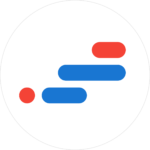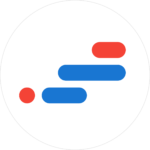 A woman in Charlotte escapes an abusive husband and she and her child need housing. A family in Durham falls on hard times and needs access to public services. A foster care student in Winston-Salem needs extra support to make sure he graduates from high school on-time. These are the types of scenarios that social workers in North Carolina face daily.
In order to effectively assist individuals facing serious challenges and provide them with essential support, social workers require robust training from a high-quality MSW program. This guide will provide insight into the nature of this training, as well as how North Carolina MSW programs – whether delivered online or on campus – help students develop into effective social workers. By continuing to read, you will discover the various program types that are available, which educational institutions offer them, and what job opportunities await graduates of MSW programs in North Carolina.
Best Overall MSW Programs in North Carolina for 2024
This list is designed to help individuals seeking to pursue a career in social work or advance their current position by identifying schools in NC that offer MSW programs. The list highlights exceptional institutions throughout the state that provide CSWE-accredited MSW programs, taking into account factors such as affordability, accessibility, and student support. Each of the top schools is briefly described to provide you with a glimpse of what they can anticipate as a graduate student in one of these programs.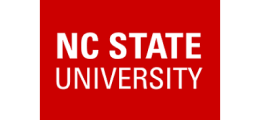 Those in the master's degree programs at NC State University benefit from an expert faculty involved in research on numerous social work topics and published in the Journal of Social Work, the Journal of Early Childhood Research, and the Journal of Social Work Education. The school offers a traditional MSW option that is made up of 60 credit hours of coursework designed to familiarize students new to the profession with social work concepts. Classes cover topics such as social justice, generalist social work practice, child welfare, and research methods for social work. To be admitted into the program, applicants are expected to have a bachelor's degree from an accredited college or university and a cumulative grade point average of 3.0. In addition, prospective students must complete prerequisite classes in biology, statistics, and the social sciences.
The school also offers an advanced standing MSW program that allows those with a bachelor's in social work to jump into a more advanced curriculum, which includes classes about legal aspects in social work, social work in schools, direct practice with older adults, and hunger and homelessness. Admissions requirements for this degree include having a social work bachelor's degree with a 3.5 GPA, a B average in all social work classes, and educational and professional references.
Delivery:
Program Options:
Advanced Standing
Traditional
Full-Time
No-GRE
The University of North Carolina at Chapel Hill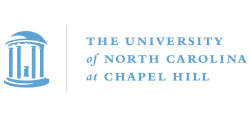 Since its founding in 1920, the School of Social Work at The University of North Carolina at Chapel Hill has been dedicated to the mission of advancing equity, transforming systems, and improving lives in the community by offering rigorous degree programs designed to create professionals who are as compassionate as they are skilled. The school is also actively involved in social work research and is the home to research programs that cover areas such as older adult services, child welfare, behavioral health, and interpersonal violence.
UNC Chapel Hill offers several master's degree programs to meet the individual needs of students at different points in their education path. For example, there are two traditional MSW programs, one full time and one part time, that give students expertise on social welfare policy and services, social work practice, and human behavior. In both cases, students are required to participate in field experiences to discover how their classwork is applied in practice. Also, there are 12-month and 20-month advanced standing MSW degrees for students who studied social work as undergraduates. These intensive programs provide advanced training on social work policy, theory, and research, as well as an advanced field practicum.
Delivery:
Specializations:
Community, Management, and Policy Practice
Direct Practice
Program Options:
Advanced Standing
Traditional
Full-Time
Part-Time
No-GRE
North Carolina Central University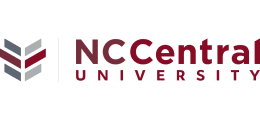 North Carolina Central University offers an MSW program in NC that trains students to provide interventions to individuals, small groups, large groups, vulnerable populations, and entire systems, which is often referred to as micro, mezzo, and macro levels of social work. Coursework teaches these students the values, knowledge, and skills social workers need to help the community. The school offers a traditional program, which takes two years to complete, with classes covering the foundations of social work, human behavior, and social work research. To be admitted, prospective students need a bachelor's degree and at least a 2.75 GPA. When they apply, they will submit a personal essay explaining their interest in the program, an academic writing sample, a resume, and two professional recommendation letters.
North Carolina Central University also offers an advanced practice MSW program that requires applicants to have a bachelor's in social work from a program accredited by the Council on Social Work Education (CSWE), at least a 3.0 GPA, and a minimum 3.2 GPA in social work classes. Applicants submit a personal narrative, three letters of recommendation, and an academic writing sample. When students are admitted, they take classes in specialized topics including forensic social work, psychopathology, leadership, and substance abuse.
Delivery:
Specializations:
Advanced Generalist Practice With Individuals, Families, Groups, and Communities
Program Options:
Advanced Standing
Traditional
Full-Time
No-GRE
Types of MSW Programs in North Carolina
Traditional MSW Programs in North Carolina
North Carolina's conventional MSW programs provide students, who have previously earned a bachelor's degree in a different discipline, with an introduction to the field of social work. Typically, these programs take around three years to finish and involve a blend of classroom instruction and practical experience. While applicants are not required to possess a social work degree, they may be required to have some educational background or coursework in a related area, such as psychology or social services.
Accredited Traditional MSW Programs in North Carolina Worth a Look
North Carolina State University (Campus)
North Carolina Central University (Campus)
No-GRE MSW Programs in North Carolina
Many educational institutions acknowledge that standardized tests may not accurately predict graduate school achievement and have consequently shifted their admissions criteria to place more emphasis on undergraduate grades and pertinent work experience. As a result, several schools are transitioning away from requiring applicants to take the GRE. This trend is particularly notable in MSW programs in North Carolina, as preparing for the GRE can be both costly and time-consuming. As a result, no-GRE MSW programs in North Carolina are becoming increasingly popular among prospective students.
Accredited No-GRE MSW Programs in North Carolina Worth a Look
Western Carolina University (Campus)
University of North Carolina at Charlotte (Online and Campus)