Top MSW Programs in New York City for 2024: Online and On-Campus
Discover accredited social work master's programs in NYC and see how they can prepare you to make a positive impact as a social work professional.
Sponsored
publicservicedegrees.org is supported in part by advertisements. Featured programs and school matching are for institutions that compensate us. This compensation will never influence our school rankings, in-depth guidebooks, or any other information or resources published on this site.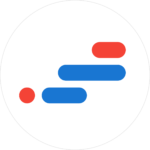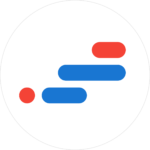 MSW programs in New York City are designed to equip you with the skills and knowledge necessary to make a positive impact in your community. Whether you aspire to work for a local health clinic, a government agency, or a non-profit organization, these programs can help you achieve your goals.
This guide outlines the top online and on-campus MSW programs available in New York City, examines the various types of MSW programs, and provides essential information to aid in your search for a reputable program. These accredited programs can help you obtain state licensure as a social worker or pursue other related professional opportunities, regardless of whether you have prior experience in the field of social work or come from a different background.
Learn more about MSW programs in New York below and find the one that's right for you.
Best MSW Programs in NYC for 2024
To assist with your school search, we have highlighted three of the top MSW programs in New York City. We evaluated these programs based on established selection criteria, including CSWE accreditation, curriculum flexibility, and student support services. Explore the following information to discover more about the outstanding schools offering master's in social work programs in NYC for 2024, and gain insight into what to expect from a highly-ranked program.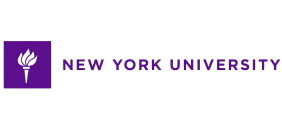 New York University's Silver School of Social Work offers a range of MSW degree pathways for students with varying levels of education and experience. It prepares aspiring professionals for social justice work and emphasizes direct practice roles that improve psycho-social functioning for groups and individuals. Each degree path builds core competency in case management, client evaluation, assessment and intervention, and human development. Course offerings include social work practice, human behavior in the social environment, and social science research methods.
Total required credits vary depending on the course of study, but each program includes up to 1,200 hours of hands-on field experience. Most students receive placements at one of NYU's 500+ affiliates in the greater metropolitan area. The Silver School of Social Work does not offer online delivery but extends six different program pathways and two distinct specializations, making it one of the best MSW programs in NYC.
Delivery:
Specializations:
Generalist Practice
Specialized Practice
Program Options:
Two-Year
16-Month Accelerated
Advanced Standing
Extended
32-Month
Dual Degree Options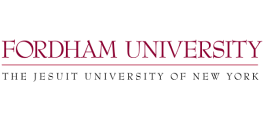 The 66-credit Master of Social Work program at Fordham University offers a future-focused curriculum that includes classroom instruction and supervised fieldwork experience. Fordham's social work programs in NYC use an array of delivery methods to accommodate different preferences and learning styles. The curriculum focuses on theory and ethics and covers topics like cognitive behavioral therapy, trauma theory, policy practice, and palliative social work. It also holds accreditation with the CSWE and equips graduates for integrated practice in government agencies, nonprofits, and other treatment centers.
In addition to coursework, students complete fieldwork components that offer a blend of generalist and specialized practice scenarios, anticipating future employment and exposing students to multiple treatment modalities. Most students complete at least 15 hours each week, and some integrate work-study opportunities with fieldwork. Fordham scholarship and financial aid opportunities include a special fellowship for those focusing on palliative care-related professions.
Delivery:
Specializations:
Program Options:
Traditional
Advanced Standing
Full-Time
Part-Time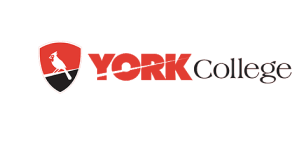 CUNY York College's fully-accredited MSW program includes evening and weekend options to fit the busy lives of working professionals. It requires 62 credits that most traditional students complete in two years. The curriculum looks at advocacy, social welfare policy, social work research methods, and disparities in urban health. A culminating fieldwork component integrates knowledge and evidence-based practice in clinics, community centers, schools, and hospitals.
CUNY accommodates most outside work schedules and, in some instances, incorporates them into fieldwork. The fieldwork experience itself includes hands-on, supervised work in an applied setting augmented by a weekly seminar with colleagues and faculty instructors. CUNY also provides student support services that include financial aid and licensure preparation. Additionally, aspiring professionals can establish peer networks through CUNY's MSW leadership club and its Chi Sigma honor society.
Delivery:
Specializations:
Generalist Track
Specialized Track
Program Options:
Traditional
Advanced standing
Full-time
Types of MSW Social Work Programs in New York City
Traditional MSW Programs in New York City
Traditional MSW programs are designed for students without prior background or experience in the field of social work. These programs accept students from a variety of disciplines, and while a bachelor's degree is required, it does not have to be in social work. This pathway requires more time to complete as it involves additional training to build foundational knowledge. Most students graduate within 2-3 years after completing a full sequence of courses and fieldwork requirements.
Traditional MSW Programs in New York City Worth a Look
Lehman College (Campus)
Touro College (Online and Campus)
No-GRE MSW Programs in New York City
To make entrance requirements more flexible – and admission itself more accessible – these programs do not require GRE results. They provide the same path to licensure and graduation as other programs, using similar curriculum offerings and the same levels of rigor. They are no less prestigious than other social work programs in NYC and hold the same accreditation and state-approval status. No-GRE programs are widely available and typically publicized on program or department websites.
Accredited No-GRE MSW Programs in NYC Worth a Look
Adelphi University (Online)
Stony Brook University (Campus)
Advanced Standing MSW Programs in New York City
Advanced standing MSW programs are designed for students who have already earned a BSW degree or have some background in social work. These programs recognize previous training and experience, and require fewer courses as a result. Students spend less time learning social work basics and instead focus their studies on specialized areas of practice. Most students graduate within 1-2 years and are fully eligible for licensure, with additional competency in areas like cultural diversity and interdisciplinary inquiry.
Accredited Advanced Standing MSW Programs in NYC Worth a Look
New York University (Campus)
Long Island University, Brooklyn (Campus)