Top MSW Programs in New York City for 2023: Online and On-Campus
Discover accredited social work master's programs in NYC and see how they can prepare you to make a positive impact as a social work professional.
Last Updated: 05/04/2023
Sponsored
publicservicedegrees.org is supported in part by advertisements. Featured programs and school matching are for institutions that compensate us. This compensation will never influence our school rankings, in-depth guidebooks, or any other information or resources published on this site.
MSW programs in New York City are designed to equip you with the skills and knowledge necessary to make a positive impact in your community. Whether you aspire to work for a local health clinic, a government agency, or a non-profit organization, these programs can help you achieve your goals.
This guide outlines the top online and on-campus MSW programs available in New York City, examines the various types of MSW programs, and provides essential information to aid in your search for a reputable program. These accredited programs can help you obtain state licensure as a social worker or pursue other related professional opportunities, regardless of whether you have prior experience in the field of social work or come from a different background.
Learn more about MSW programs in New York below and find the one that's right for you.
Best MSW Programs in NYC for 2023
To assist with your school search, we have highlighted three of the top MSW programs in New York City. We evaluated these programs based on established selection criteria, including CSWE accreditation, curriculum flexibility, and student support services. Explore the following information to discover more about the outstanding schools offering master's in social work programs in NYC for 2023, and gain insight into what to expect from a highly-ranked program.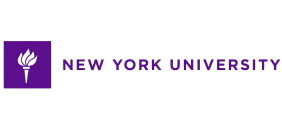 New York University's Silver School of Social Work offers a range of MSW degree pathways for students with varying levels of education and experience. It prepares aspiring professionals for social justice work and emphasizes direct practice roles that improve psycho-social functioning for groups and individuals. Each degree path builds core competency in case management, client evaluation, assessment and intervention, and human development. Course offerings include social work practice, human behavior in the social environment, and social science research methods.
Total required credits vary depending on the course of study, but each program includes up to 1,200 hours of hands-on field experience. Most students receive placements at one of NYU's 500+ affiliates in the greater metropolitan area. The Silver School of Social Work does not offer online delivery but extends six different program pathways and two distinct specializations, making it one of the best MSW programs in NYC.
Delivery:
Specializations:
Generalist Practice
Specialized Practice
Program Options:
Two-Year
16-Month Accelerated
Advanced Standing
Extended
32-Month
Dual Degree Options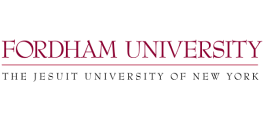 The 66-credit Master of Social Work program at Fordham University offers a future-focused curriculum that includes classroom instruction and supervised fieldwork experience. Fordham's social work programs in NYC use an array of delivery methods to accommodate different preferences and learning styles. The curriculum focuses on theory and ethics and covers topics like cognitive behavioral therapy, trauma theory, policy practice, and palliative social work. It also holds accreditation with the CSWE and equips graduates for integrated practice in government agencies, nonprofits, and other treatment centers.
In addition to coursework, students complete fieldwork components that offer a blend of generalist and specialized practice scenarios, anticipating future employment and exposing students to multiple treatment modalities. Most students complete at least 15 hours each week, and some integrate work-study opportunities with fieldwork. Fordham scholarship and financial aid opportunities include a special fellowship for those focusing on palliative care-related professions.
Delivery:
Specializations:
Program Options:
Traditional
Advanced Standing
Full-Time
Part-Time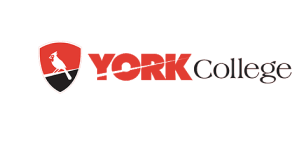 CUNY York College's fully-accredited MSW program includes evening and weekend options to fit the busy lives of working professionals. It requires 62 credits that most traditional students complete in two years. The curriculum looks at advocacy, social welfare policy, social work research methods, and disparities in urban health. A culminating fieldwork component integrates knowledge and evidence-based practice in clinics, community centers, schools, and hospitals.
CUNY accommodates most outside work schedules and, in some instances, incorporates them into fieldwork. The fieldwork experience itself includes hands-on, supervised work in an applied setting augmented by a weekly seminar with colleagues and faculty instructors. CUNY also provides student support services that include financial aid and licensure preparation. Additionally, aspiring professionals can establish peer networks through CUNY's MSW leadership club and its Chi Sigma honor society.
Delivery:
Specializations:
Generalist Track
Specialized Track
Program Options:
Traditional
Advanced standing
Full-time
Types of MSW Social Work Programs in New York City
Traditional MSW Programs in New York City
Traditional MSW programs are designed for students without prior background or experience in the field of social work. These programs accept students from a variety of disciplines, and while a bachelor's degree is required, it does not have to be in social work. This pathway requires more time to complete as it involves additional training to build foundational knowledge. Most students graduate within 2-3 years after completing a full sequence of courses and fieldwork requirements.
Traditional MSW Programs in New York City Worth a Look
Lehman College (Campus)
Touro College (Online and Campus)
No-GRE MSW Programs in New York City
To make entrance requirements more flexible – and admission itself more accessible – these programs do not require GRE results. They provide the same path to licensure and graduation as other programs, using similar curriculum offerings and the same levels of rigor. They are no less prestigious than other social work programs in NYC and hold the same accreditation and state-approval status. No-GRE programs are widely available and typically publicized on program or department websites.
Accredited No-GRE MSW Programs in NYC Worth a Look
Adelphi University (Online)
Stony Brook University (Campus)
Advanced Standing MSW Programs in New York City
Advanced standing MSW programs are designed for students who have already earned a BSW degree or have some background in social work. These programs recognize previous training and experience, and require fewer courses as a result. Students spend less time learning social work basics and instead focus their studies on specialized areas of practice. Most students graduate within 1-2 years and are fully eligible for licensure, with additional competency in areas like cultural diversity and interdisciplinary inquiry.
Accredited Advanced Standing MSW Programs in NYC Worth a Look
New York University (Campus)
Long Island University, Brooklyn (Campus)
Part-Time MSW Programs in New York City
While most of the pathways discussed above expect full-time study, these offerings recognize that isn't always possible. Part-time MSW programs in NYC provide a path to completion ideal for busy learners and working professionals who may otherwise have trouble balancing work, school, and life. They achieve the same learning outcomes and offer the same opportunities as other pathways, but students move through requirements at a slower pace, which extends their timeline for graduation.
Accredited Part-Time MSW Programs in NYC Worth a Look
Molloy College (Campus)
Adelphi University (Online and Campus)
A Closer Look at Online MSW Programs in New York City
Students attending online MSW programs complete a hybrid course of study. This means requirements include both in-person and virtual learning experiences. Most programs deliver coursework online using some combination of synchronous or asynchronous tools. Some augment coursework with face-to-face meetings where students can network with faculty and peers.
Programs usually pivot to in-person requirements near the end of study for supervised fieldwork, which allows students to synthesize learning in applied settings ahead of licensure. Fieldwork placements occur in the greater NYC area or within students' home communities. See our guide to online MSW programs for more information on how online/hybrid programs work.
New York City Online MSW Program Spotlights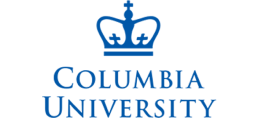 Columbia University's School of Social Work offers multiple MSW pathways with an array of individual specializations and delivery methods. Its online MSW program features deep learning experiences through tailored content administered in a cohort model to allow networking with peers and future colleagues. The program readies students for licensure and encourages generalist and specialized approaches to social work practice.
Columbia's degree stands out among other social work programs in NYC by offering instructional and career support specific to the online learning experience. Students can avail themselves of the school's online library service, its writing experts, and its guidance counselors. Each student also receives an individual social work advisor to provide support throughout the program, including during fieldwork. Fieldwork is completed in-person, but Columbia strives to place students within their local community.
Delivery:
Specializations:
Advanced Clinical Practice
Policy Practice
Social Enterprise Administration
Health
Mental Health and Disabilities
Family, Youth, and Children's Services
Program Options:
Two-Year
Advanced Standing
Extended
Reduced Residency
Transfer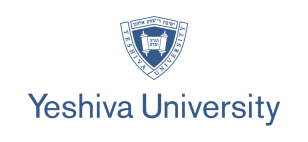 The Wurzweiler School of Social Work at Yeshiva University administers an online MSW program students can complete in 1-2 years. The CSWE-accredited course of study requires 60 credits and extends 4 different entry times yearly to accommodate busy students and working professionals. It offers basic social work training and builds to advanced methods that look ahead to clinical, community, and group-based practice.
Yeshiva uses synchronous, asynchronous, and hybrid delivery methods and lets students select a format the fits their individual learning style. Courses include social work practice and evaluation, cultural diversity, psychosocial pathology, and social welfare policy. Fieldwork includes over 1,200 hours of hands-on supervised work with one of Yeshiva's 400+ partners in the NYC area. Placements include hospitals, child welfare agencies, psychiatric facilities, mental health centers, and community clinics.
Delivery:
Specializations:
Child Welfare
School Social Work
Creative Arts and Healing
Trauma Informed Practice
Social Work Practice with the Military
Program Options:
Traditional
Advanced Standing
Accelerated
Flexible
Dual Degree
No-GRE
FAQs About Online MSW Programs in New York City
Can I complete my MSW program in New York City completely online?
You can finish all coursework completely online. However, because social work is an applied practice, you'll need to complete components like supervised fieldwork face-to-face. Fortunately, MSW programs in NYC offer a variety of online options. Yeshiva University, for example, lets students choose between an asynchronous learning experience accessible anytime or a virtual classroom with real-time instruction.
How do fieldwork requirements work for online MSW programs in New York City?
Fieldwork requirements for these programs are face-to-face. Most programs extend opportunities with key partners like social service centers, hospitals, and mental health facilities in the greater NYC area. However, some programs cast the net even wider and work with individual students to determine a placement that meets their needs in terms of specialization and geographical location. Columbia University adopts this approach by keeping over 300 affiliates across the globe along with more than double that in the NYC metro area.
Will earning my MSW online in New York City be cheaper and faster than a traditional program?
In most cases, yes, but it depends on your circumstances. Enrolling full-time and taking advantage of available online options puts you in a good position to complete coursework faster than with a traditional program. In terms of expense, most online MSW programs in NYC charge similar tuition rates as traditional offerings, but you can cut costs in other ways like transportation and campus-based fees.
Can I enroll in an online MSW program in New York City if I live out-of-state? Will it fulfill licensing requirements in my state?
This depends on the program and the state in which you reside or plan to practice, so check with potential programs directly. First, verify that the program holds proper accreditation with organizations like the CSWE. Accreditation does not ensure licensure reciprocity, but it helps narrow your choices. Second, check with your state's licensure board to make sure the program meets its requirements. The Association of Social Work Boards provides this information.
Social Work Licensing Requirements in NYC
After graduation, you must complete state licensure requirements before you can practice as a credentialed professional. The New York Office of the Professions establishes these requirements, which ensure compliance with state rules and regulations, and sets guidelines for renewal and continuing education. For more information on social work licensing requirements in NYC, see our state-by-state social work licensure guide.
Job Demand for MSW Grads in New York
NYC social work graduates are in very high demand. The positive job growth for each profession indicated below correlates with – and significantly extends – broader trends in social work nationwide. In each case, social work professionals in NYC stand to benefit from increases significantly exceeding the national growth rate of 4% for all occupations.
According to BLS, New York employs more healthcare social workers than any other state. The Empire State also ranks among the top five states for high levels of employment in child, family, and school social work, mental health and substance abuse social work, and all other social work-related positions. For each occupation, the greater NYC region consistently ranks among the top metropolitan areas for employment.
| | Employment in 2018 | Projected Employment in 2028 | Growth Rate | Average Annual Openings |
| --- | --- | --- | --- | --- |
| Child, Family, and School Social Workers | 31,300 | 37,160 | 18.7% | 3,930 |
| Healthcare Social Workers | 15,130 | 19,470 | 28.7% | 2,120 |
| Mental Health and Substance Abuse Social Workers | 12,640 | 16,410 | 29.8% | 1,800 |
| Social Workers, All Other | 6,410 | 7,200 | 12.3% | 740 |
Source: Projections Central
Earnings for Social Workers in New York City
Social work not only pays higher than other fields – the median annual for all occupations is currently $41,950, according to BLS – it also offers room for advancement with seasoned social workers in the 90th percentile enjoying significant pay increases. Additionally, with a median annual wage of $51,760 nationwide, social workers in NYC earn nearly 20% more than those working in other regions.
| | Median Hourly Wage | Mean Hourly Wage | Annual Mean Wage |
| --- | --- | --- | --- |
| Child, Family, and School Social Workers | $41,730 | $61,520 | $105,240 |
| Healthcare Social Workers | $40,980 | $61,810 | $95,560 |
| Mental Health and Substance Abuse Social Workers | $42,490 | $65,250 | $101,290 |
| Social Workers, All Other | $53,610 | $75,000 | $99,010 |
Source: Bureau of Labor Statistics, May 2020, New York-Newark-Jersey City Metropolitan Statistical Area
Social Work Student and Professional Resources in New York City
National Association of Black Social Workers (New York City Chapter)
The NYC chapter of NABSW promotes the advancement and equitable representation of Black professionals in social work. It accomplishes this mission by crafting position papers, hosting collaborative events, aggregating recent news, and sponsoring publications.
National Association of Social Workers (New York City Chapter)
The NASW advances professionalism in social work through advocacy and policy initiatives. The NYC chapter, one of the largest affiliates nationwide, supports local social workers by sponsoring networking events and maintaining an active job board.
New York Department of Social Services
An arm of the state government, this entity often employs licensed social workers in the NYC region. It manages several state-run social welfare programs that new and experienced professionals often turn to when offering assistance.
New York Office of the Professions – Social Work
This state-based agency authorizes new social workers for practice. It outlines the licensure process, provides resources for continuing education, and sets ethical guidelines for professional conduct. It also provides tools for licensure verification.
New York State Society for Clinical Social Work
This organization offers resources for clinical social workers in NYC and throughout the state. It forms committees that extend mentorship programs and community bulletin boards, connects qualified clinicians with clients, and publishes a regular newsletter.