Top MSW Programs in California for 2024: Online & On-Campus
Launch or advance your social work career by earning an accredited Master of Social Work degree online or on-campus from one of the top MSW programs in California.
Sponsored
publicservicedegrees.org is supported in part by advertisements. Featured programs and school matching are for institutions that compensate us. This compensation will never influence our school rankings, in-depth guidebooks, or any other information or resources published on this site.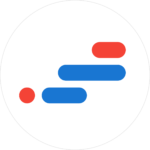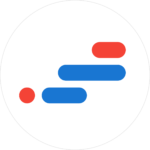 If you have a bachelor's degree in social work, social science, or a liberal arts major and are considering pursuing or advancing a social work career in California, this guide is for you. It includes a list of the top on-campus and online MSW programs in California that can assist you in achieving your goals. Additionally, you will learn why factors such as flexibility, affordability, and accreditation are crucial considerations to weigh when selecting your program.
Keep reading to find the right program for you, get details on the different types of MSW programs available (and schools that offer them), learn how to get help paying for your degree, and much more.
Best MSW Programs in California for 2024: CSWE Accredited
We selected the following outstanding California MSW programs based on critical factors such as accreditation by the Council on Social Work Education, affordability, program options and study flexibility, curriculum comprehensiveness, and access to student support services. When it comes to MSW programs in California, these three programs distinguish themselves from the others in 2024.
California State University Northridge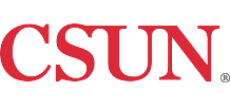 CSUN's Master of Social Work degree program takes a generalist academic approach that prepares graduates to work in any urban environment with individuals, families, groups, and communities.. The degree program is currently offered both on-campus and online in two-year full-time and three-year part-time formats. All courses in the on-campus programs are attended on the school's main campus in Northridge, while all coursework in the online programs is accessed and completed 100% online. All online classes are asynchronous with the exception of one live (synchronous) weeknight session each week. In addition to these classes, all MSW students complete substantial field practicum experiences with social welfare agencies typically located within a short distance of the student's local area. Concurrent enrollment in both classes and field placements is required, and students must be available during regular business hours Monday through Friday to participate in their field placements.
CSUN's MSW program is a "traditional" program, meaning that students must complete approximately 60 credit hours of coursework to graduate. Admission into the program requires completion of a baccalaureate degree with a minimum 2.5 GPA. The program is competitive, with the most competitive applicants having earned their undergraduate degree in a social sciences-related field with a 3.0 or better GPA and possessing some social work-related experience.
Delivery:
Specializations:
Program Options:
Traditional
Full-Time
Part-Time
No-GRE
San Diego State University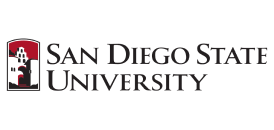 San Diego State University's Master of Social Work degree program is among the most flexible MSW programs in California. SDSU offers one-, two-, three-, and four-year MSW study plans. The one-year option is a 38-credit hour, full-time advanced standing program that requires a one year, full-time commitment. The course of study begins with three bridge classes in the summer session and continues into the fall with students completing a full course load that includes a 20 hour per week advanced field practicum. The two-, three-, and four-year options are traditional MSW programs requiring completion of 60 credit hours and include substantial field practicum experiences as well. All four program options feature curriculums organized around the two concentrations of direct practice or administration and community development. The three focus areas of the program are mental health, children, youth, and families, and health and aging.
Additionally, SDSU offers both MSW/MPH and MSW/JD dual-degree options, an MSWupilpersonal services credential, an MSW early childhood transdisciplinary education and mental health certificate, and a certificate in social work administration.
Admission requirements include a bachelor's degree with a liberal arts foundation or social work major for the advanced standing program, a minimum 2.85 GPA overall, and 3.0 GPA on the last 60 credit hours completed. Applicants must additionally have a minimum of 500 hours of work experience in human services, social services, or relevant research experience.
Delivery:
Specializations:
Direct Practice/Clinical (concentration)
Administration and Community Development (concentration)
Program Options:
Advanced Standing
Traditional
Full-Time
Part-Time
No-GRE (LSAT or GRE required for MSW/JD program)
University of California Berkeley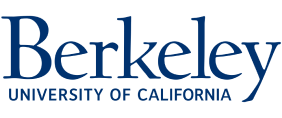 Students at prestigious Cal Berkeley can choose from among three MSW format options, beginning with a full-time, traditional master's of social welfare program that prepares graduates for both generalist and specialized social work practice. The program consists of 54 credit hours of coursework in generalist practice, specialized practice, and research subjects, along with relevant elective courses and 25 units offield education that include two years of field practicum internship and concurrent field integration seminars.
In addition to the two-year traditional program, Cal offers a one-year, full-time Flex MSW advanced standing program for students with a previously-earned BSW or BASW degree, and a three-year, part-time Flex MSW extended program. Both Flex MSW programs require completion of the same 54 credit hours as the traditional program. MSW/MPH and MSW/MPP concurrent degree programs are also available.
Minimum admissions requirements include a bachelor's degree or recognized equivalent, satisfactory academic record including GPA, and sufficient undergraduate training and post-baccalaureate experience related to human services or social welfare. Admission into the program is extremely competitive and meeting minimum requirements does not guarantee acceptance.
Delivery:
Specializations:
Advancing Health and Well-being Across the Adult Lifespan
Strengthening Children, Youth, and Families
Strengthening Organizations and Communities
Program Options:
Advanced Standing (Full-time)
Traditional (Full-time)
Part-Time
No-GRE (GRE required for MSW/MPH and MSW/MPP programs)
Types of MSW Programs in California
Traditional MSW Programs in California
Traditional MSW programs are intended for students who hold a previously-earned bachelor's degree in a non-social work major, usually in a social sciences or related liberal arts field. The curriculum includes both foundational and advanced social work courses, as well as extensive in-person field practicum experiences at social work agencies and facilities located within the school campus's local or regional area. Courses can be offered in fully online, fully on-campus, or hybrid formats. Both full-time and part-time options are typically available, with full-time options taking around two years to complete and part-time options taking three to four years.
Accredited Traditional MSW Programs in California Worth a Look