What Can You Do with a Public Administration Degree?
Sponsored
publicservicedegrees.org is supported in part by advertisements. Featured programs and school matching are for institutions that compensate us. This compensation will never influence our school rankings, in-depth guidebooks, or any other information or resources published on this site.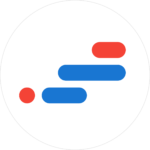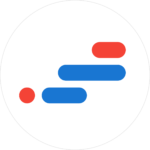 People who enter the public administration field make a huge contribution to their communities by ensuring that policies are created and effectively implemented. According to Data USA, in 2017 alone, there were 17,379 degrees awarded to public administration students around the country, poising them to enter a workforce that is 700,000 members strong. From working with nonprofit organizations to government agencies and other social and civil institutions, public administration graduates can choose from a variety of fast-growing fields. This guide will give students an idea of what it's like to earn a public administration degree, from examining the career paths that public administration graduates can pursue and the salaries they can earn to the top specializations available. Keep reading to find program information, collect resources, and learn what you can do with a degree in public administration.
What Is Public Administration?
Public administration focuses on leadership development that contributes to the needs of a community—whether people work in government agencies or nonprofit organizations. When people enroll in a degree program in public administration, they can expect to concentrate on the following core elements:
Finance: Learning valuable financial management skills, as well as economic development and policy analysis.
Management: Management teaches students how to take a leadership role in all areas of a public administration setting.
Politics: Learning about politics helps students understand the political theories and considerations that can influence public administration.
Policy: Policy is an area that focuses on how public administration rules are made and how they impact the work of professionals in the field.
Planning: This is where students learn the history of planning and the best practices for implementing planning strategies
Top Public Administration Careers
Since public administration is such a broad discipline, students who earn these degrees are prepared to use their knowledge and skills in a wide variety of careers. This section explores the top public administration careers and includes information on the daily responsibilities of professionals and the salaries they command.
Public Administration Careers & Salary Potential
| Job Title | Job Description | Average Salary |
| --- | --- | --- |
| Administrative Services Managers | Administrative services managers help to ensure that an organization runs efficiently through the coordination of activities like clerical work, recordkeeping, and organizational security. | $61,814 |
| Budget Analysts | Budget analysts help organizations become more efficient in managing their finances by reviewing current budgets and making recommendations on how they can be improved. In addition, these workers make forecasts about the financial needs of a company so they can create and implement budgets accordingly. | $60,692 |
| City Managers | City managers are appointed in order to manage the affairs of a city, including budgets, programs, and resources. | $91,612 |
| Emergency Management Directors | Emergency management directors are on the front lines when natural disasters and other emergencies occur. Their duties include assessing the danger of different emergencies and the ability of a city to handle them, creating emergency operations plans, and providing emergency response training. | $80,092 |
| Fundraising Managers | When these professionals work with nonprofit organizations, they are responsible for creating campaigns that help to generate donations from the public. Duties include identifying and communicating with potential donors, securing grants, and organizing fundraising events. | $114,800 |
| Human Resources Managers | Human resources managers are responsible for overseeing the entire hiring process within an organization. This can include recruiting new employees, interviewing candidates, making hiring decisions, and training new employees. | $67,138 |
| Medical and Health Services Managers | These professionals are responsible for managing the operations of a medical facility, or a specific department within a facility. This can include activities such as hiring new employees, paying attention to budgets, and organizing medical records. | $67,163 |
| Political Scientists | With their expertise on how political systems are developed and operated, these workers conduct research, develop theories, and keep abreast of current political events in order to make predictions about the effects they will have on policies. | $126,060 |
| Tax Examiners | These professionals are responsible for identifying the taxes that are owed by organizations and individuals and ensuring that those taxes are collected, as well as applicable penalties. | $50,494 |
| Urban and Regional Planners | Urban and regional planners help their communities by creating land use plans, as well as programs, that take into account the population trends of their areas. They must also have an understanding of legal issues associated with building codes and the environment. | $74,350 |
Where Can You Work with a Public Administration Degree?
Economic Administration
This area of public administration is responsible for ensuring that those in a community experiencing economic hardships are able to receive the help they need from the state or local government. People in economic administration jobs use their understanding of governmental accounting, economics, administrative law, and intergovernmental relations to create policies and programs that assist the public financially.
Environmental Quality
Environmental quality is addressed in public administration by bringing public and private sector experts together to address issues related to natural resources, climate change, and land management. These professionals may work for government agencies, nonprofit organizations, and for-profit companies.
Housing Programs, Urban Planning, & Community Development
Housing programs, urban planning, and community development professionals are tasked with balancing the needs of all stakeholders in a community, from residents to business owners to developers. In order to do this, they consider ways to keep housing affordable, encourage diversity within a community, and increase economic activities.
Human Resources
People who pursue this area of public administration are well-versed in human resource management in the public sector. Their work may include monitoring and making recommendations about productivity, creating budgets related to human resources activities, and addressing concerns related to conflict resolution and disciplinary procedures.
Education
Those who focus on education use their expertise to develop resources and policies that help students—whether they are in primary, secondary, or postsecondary schools. These professionals may conduct research, help craft education policy, or participate in education fundraising activities.
Executive, Legislative, & General Government Support
Those who specialize in executive, legislative, and general government support are responsible for overseeing public programs and services administered by local, state, or federal government agencies. They also may be involved in creating and enforcing policies related to these resources.
Justice, Public Order, & Public Safety
From jails to courthouses to police stations, those involved in justice, public order, and public safety ensure that law and order are upheld. People in this profession may be involved in crime prevention, criminal prosecutions, animal control, safety in public parks, or forensic investigations.
National Security & International Affairs
The national security and international affairs area of public administration focuses on the use of leadership skills to address issues in foreign relations, counterterrorism, security, and peacekeeping. People who focus their careers on this combine expertise on technology, international law, and communication in order to deal with the ethical and legal challenges they face.
Research, Science, & Technology
People who focus their work on the research, science, and technology aspect of public administration help to advance the field by giving professionals new knowledge and tools to help them do their jobs effectively. By conducting public administration research, professionals can help advance science and technology, industry policies, and best practices used by people in the field.
Utilities
The utilities specialization involves managing all of the operations of public utilities in a specific community. People who are part of this public administration area may be responsible for creating budgets for public utilities, ensuring the water supply in a community is safe, and contributing to policy related to how utilities serve the public.
Earning a Degree in Public Administration
When looking for a public administration degree program, it's important for prospective students to keep in mind that, depending on the school, the program may be called something other than "public administration", even though the curriculum covers the same material and teaches the same skills. This section provides information on some of the different types of degree programs that can lead to a career in public administration.
Degree Options in Public Administration
Although many schools offer public administration degrees, those who want to enter this career may find the same training in a program that is called something else. The following are examples of the degrees available to prepare students for a public administration career:
Public administration: These degree programs help students develop their business and leadership acumen in order to apply these skills to government agencies, nonprofit organizations, and private sector organizations that partner with the public sector.
Public service and public policy: This degree gives students expertise in how public administration and policy intersect, including how policies are made and implemented, as well as their effect on government agencies, arts organizations, and public service organizations.
Public policy and international affairs: This degree is for those who want to learn about the political, social, economic, and cultural issues that are part of international affairs and public policy.
Public sector management: Students in this program learn about the challenges leaders in the public sector face and how they make decisions to meet them. Topics studied may include human resources management, policy analysis, and social science research methods.
Nonprofit sector management: Students who want to dedicate their careers to working specifically in nonprofit organizations can earn this degree to gain an understanding of how these businesses operate—from fundraising to project management to organizational management.
Public health policy: People who are interested in serving the community by helping with local health issues may earn this degree to learn about public health research, epidemiology, and health education programs.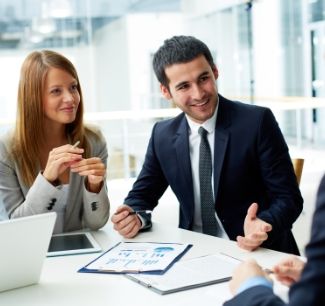 Where Can You Earn a Public Administration Degree?
Public administration degree programs may be found in different departments of a college or university—particularly if the program has a different name. Some examples of the departments that offer degrees that train public administration professionals include public administration, public health, urban studies, public affairs, and political science.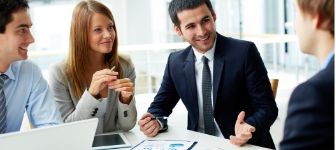 Can You Earn a Public Administration Degree Online?
Depending on the school, it is possible for students to earn a public administration degree online. In some cases, students may be able to earn this degree entirely online. In other cases, students may be required to complete some work on campus while they complete other coursework online. Visit our public administration page to get more information on these programs and find the best schools in the country.
What Skills Will You Learn in a Public Administration Degree Program?
Public administration degree programs can provide a number of valuable skills that students can use throughout their careers. The following are some examples of the skills public administration graduates have when they complete their degrees:
Data analysis: This is an important skill for professionals to have because it allows them to understand trends within an organization so they can make the best decisions.
Fundraising: Nonprofit organizations rely on different types of fundraising in order to get the money they need, so public administration programs teach how to create fundraising campaigns, identify donors, and manage cash flow.
Leadership: Many people in the public administration field are tasked with coordinating activities within an organization, whether their job requires them to run a specific project or manage an entire department or agency. Students learn the best strategies for overseeing operations, as well as managing and motivating people.
Decision making: People in this field are required to create policies and make decisions that help an organization, as well as the larger community.
Communication: Whether professionals need to give a presentation or write up a research report, written and verbal communication skills are needed to be successful in public administration.
Collaboration: Public administration professionals often have to work with different agencies and organizations in order to obtain a common goal, learning collaboration skills that help them work with diverse groups of people.
Detail orientation: Public administration professionals need the ability to pay close attention to specific pieces of information in order to understand a problem and effectively address a task.
Problem-solving: Students learn how professionals identify problems in their organization or communities and explore the best ways for resolving them.
Time management: People in public administration programs learn time management skills that help them to efficiently juggle several tasks within an organization.
Research: Whether professionals need to understand a broad public administration issue or a specific challenge in their community, research skills are needed to complete these tasks.
Public Administration Career Resources
American Society for Public Administration:The ASPA is dedicated to advancing the public administration industry by providing professional development opportunities, association-wide events, and publications. In addition, the organization offers awards to recognize excellence among public administration workers.
Association for Public Policy Analysis and Management:This organization promotes public policy and management through education and research.
Brookings Podcast Network:These podcasts from the Brookings Institution cover various topics in public administration.
Government & Public Administration Career Cluster:Readers can get information on various public administration careers on this O*Net page.
National Academy of Public Administration:Founded in 1967, the National Academy of Public Administration is dedicated to helping professionals in the field perform the duties of their jobs effectively and efficiently.
Network of Schools of Public Policy, Affairs, and Administration:The Network of Schools of Public Policy, Affairs, and Administration, or NASPAA, is a group that promotes the public administration industry by setting standards for the education students receive in this discipline.
PA Times:Published by the American Society for Public Administration, the PA Times covers news and commentary related to public administration, management, research, and service.
Pi Alpha Alpha Honor Society:With 160 chapters around the world, Pi Alpha Alpha Honor Society works to encourage and build leadership among public affairs and administration students.
Public administration:This Encyclopedia Britannica page provides a historical look at the public administration field.
Public service:This page includes an overview of different public service careers from the U.S. Bureau of Labor Statistics.