Sponsored
publicservicedegrees.org is supported in part by advertisements. Featured programs and school matching are for institutions that compensate us. This compensation will never influence our school rankings, in-depth guidebooks, or any other information or resources published on this site.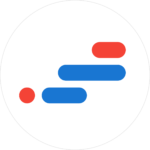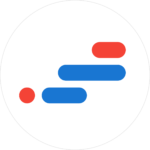 Are you a Michigan resident looking to further your psychology education? Look no further. We have researched and identified the top accredited psychology degree programs offered by colleges and universities in Michigan. Whether you're interested in pursuing a degree or certificate in psychology, we've got you covered. Additionally, we provide helpful information and advice on Michigan psychology degree online programs, financial aid opportunities, job prospects for psychology graduates, and more. Keep reading to learn about the best psychology degree programs available in Michigan.
Best Psychology Programs in Michigan in 2024
To jumpstart your search for the perfect psychology program in Michigan, we have highlighted three schools with exceptional offerings. Our selection criteria were based on key program factors such as affordability, comprehensive curriculum, program flexibility, and access to faculty and student support services. By showcasing these programs, we aim to give you an idea of what to look for when considering any psychology program. Our full rankings of psychology programs in Michigan will be released later in 2024, so be sure to check back for a more in-depth analysis.
University of Michigan – Ann Arbor

Central Michigan University

Western Michigan University

Western Michigan University offers several undergraduate and graduate psychology degrees through its campus in Kalamazoo, beginning with two campus-based bachelor options. The Behavioral Science major is for students intending to earn a graduate psychology degree. The program features a high degree of rigor in its coursework that places greater emphasis on professional skills, research, and applied experience. Students not planning to pursue graduate studies in psychology or intending to pursue a non-psychology graduate degree can opt for the General Psychology major. Both programs include courses in a range of major-related subjects as well as general education and minor-subject coursework.
Graduate students can choose from programs in three specialized areas: Behavioral Analysis, Clinical Psychology, and Industrial Organizational Behavior Management. MA and PhD tracks are available in all three areas. All graduate programs are entirely campus-based except for the MA in Behavioral Analysis, which offers a hybrid option for students based in the Metro-Detroit area.
Delivery:
Hybrid (MA Behavioral Analysis Metro-Detroit area only)
On-Campus
Part-Time (MA Behavioral Analysis Metro-Detroit area)
Full-Time
Undergraduate Programs:
BS Behavioral Science
BS General Psychology
Graduate Programs:
M.A. Psychology
PhD Psychology
Specialization Options:
Behavioral Analysis
Clinical Psychology
Industrial Organizational Behavior Management