Sponsored
publicservicedegrees.org is supported in part by advertisements. Featured programs and school matching are for institutions that compensate us. This compensation will never influence our school rankings, in-depth guidebooks, or any other information or resources published on this site.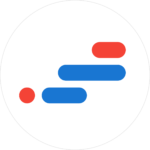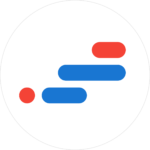 Exploring the field of psychology is not only a fascinating journey of self-discovery and understanding of others, but it also leads to countless career opportunities in diverse fields such as therapy, counseling, marketing, and sales. Florida is home to several renowned universities that offer exceptional psychology programs both on-campus and online. However, choosing the right program from the vast array of options available can be daunting. To help you make an informed decision, this guide highlights some of the top psychology programs in Florida. Discover the unique features and benefits of each program, and find the one that aligns with your education and career aspirations.
Best Psychology Programs in Florida (FL)
The popularity of psychology as a major means plenty of program options, so deciding from the many top psychology programs in Florida might feel overwhelming. To help you with the process, we've identified some of the top on-campus and online psychology degree programs in Florida based on factors like accreditation, affordability, and student support. See who stands above the rest and check back for our full rankings later this year.
The University of Florida

The University of Florida is among the premier institutions of higher learning in Florida, and the Department of Psychology lives up to the school's reputation. Students enrolled in UF's Bachelor of Science in Psychology program take part in internships at sites convenient to them, and, if approved, gain real-world experience and course credit at the same time. There are also courses with built-in hands-on learning components as well as plenty of research assistantships providing ample chances to learn and enhance research skills. Gaining teaching experience through teaching assistant positions is also an option.
Graduate students also have plenty of hands-on training opportunities. They can work closely with faculty members as unofficial apprentices to receive training and get exposure to what professional practice is like. There are also nine-month teaching assistantships that include tuition waivers and stipends.
Delivery:
Online
On-Campus
Part-Time
Full-Time
Undergraduate Programs:
Graduate Programs:
Ph.D. in Psychology
Ph.D. in Counseling Psychology
Graduate Certificate in Gerontology
Specialization Options:
Ph.D. in Psychology
Behavioral Analysis
Behavioral and Cognitive Neuroscience
Counseling Psychology
Developmental Psychology
Social Psychology
The University of South Florida

Psychology students looking for high-quality instruction at the graduate or undergraduate levels can find it in the University of South Florida's Department of Psychology. The department is large, consisting of more than 2,600 students, and hosts more than 50 emeritus faculty members who teach classes for both undergraduate and graduate students.
USF's Department of Psychology offers several features not found in other comparable programs. Ph.D. students with Ed.S. or equivalent degrees can earn their graduate degrees on a part-time basis. Additionally, USF's clinical psychology doctoral students can practice what they learn by treating actual patients at USF's Psychological Services Center where clients of all ages in the Tampa Bay area can receive low-cost mental health services. USF also provides a special website containing tools and links to sources for potential funding for psychological research. These include both USF-based and external sources of research funding.
Delivery:
Online
On-Campus
Part-Time
Full-Time
Undergraduate Programs:
Graduate Programs:
Ph.D. in Psychology
M.A. in Psychological Sciences
Graduate Certificate in Data Analysis
Graduate Certificate in Infant-Family Mental Health
Specialization Options:
Clinical Psychology
Cognition, Neuroscience, and Social
Industrial-Organizational
Forensic Psychology
The University of Central Florida

The University of Central Florida's Department of Psychology offers access to internships for course credit, various student organizations, research assistant opportunities, and participation in psychology studies for academic credit. Thanks to the size of UCF's Psychology Department, one of the largest in terms of student enrollment, the variety of program offerings is significant.
Most programs are designed for full-time, on-campus enrollment, but there are also options for students seeking an online bachelor's degree in psychology as well as for part-time study. At the graduate level, there are both master's and doctoral degree offerings in multiple concentrations with thesis or research options. An additional option is the Ed.S. in School Psychology offered through both the School Psychology and Counselor Education departments.
Delivery:
Online
On-Campus
Part-Time
Full-Time
Undergraduate Programs:
Graduate Programs:
M.S. or M.A. in Psychology
Ed.S. in School Psychology
Ph.D. in Psychology
Specialization Options:
Neuroscience
Experimental Psychology
Clinical Psychology
Human Factors and Cognitive Psychology
Industrial and Organizational Psychology
2024's Best Online Psychology Degrees in Florida
The growth and acceptance of online learning have revolutionized higher education in recent years, offering students greater flexibility and affordability than traditional programs. Accredited online psychology degree programs in Florida are no exception, with nearly every university offering these academic offerings. These programs are especially popular for their convenience and affordability, making them an excellent option for working professionals and others needing flexibility.
Fortunately, many of these programs are fully online, which means no on-campus visits are required. To help you find the right online psychology programs in Florida, we've highlighted the best overall options below. Schools were ranked on important criteria like affordability, study flexibility, and academic quality. See which online psychology degrees in FL rose to the top for 2024.
About the ranking
College Ranking Methodology
Generate List of Eligible Schools and Programs
To be eligible for this ranking, schools were required to meet the following criteria based on government data provided by The Integrated Postsecondary Education Data System (IPEDS).
Institutional accreditation from an organization recognized by the U.S. Department of Education.
At least one program in the subject area offered partially or fully online.
Career placement and academic counseling services.
Assign Weightings
After generating the list of eligible schools, the STEPS data team then assigned weights and ranked schools based on their performance in a variety of key categories. Affordability metrics received the heaviest weightings, followed by online learning and academic quality metrics (equally weighted).
Affordability
Relative cost of attendance compared to peer schools on the list. Based on in-state tuition for undergraduate students per academic year.
Percentage of students who receive institutional financial aid (directly from the school).
Average amount of institutional financial aid awarded.
Online Learning
Number of online programs in subject area self-reported by school to the U.S. Department of Education.
Percentage of students at the school taking at least one class online.
Academic Quality
Student-to-faculty ratio.
Percentage of full-time, first-time students graduating within 6 years.