The Best PsyD Programs in Texas (TX): Campus & Online
Learn all about the best PsyD programs in Texas for 2023 and how earning your PsyD can help you launch a rewarding career as a psychologist.
Sponsored
publicservicedegrees.org is supported in part by advertisements. Featured programs and school matching are for institutions that compensate us. This compensation will never influence our school rankings, in-depth guidebooks, or any other information or resources published on this site.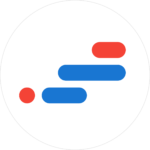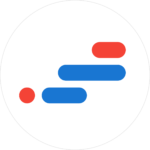 If you're interested in advancing your psychology career, a Doctor of Psychology (PsyD) degree may be the right choice. Unlike the more research-focused PhD in psychology, PsyD programs in Texas are geared towards professionals who want to work directly with patients and clients. However, with the different types of PsyD programs available, choosing the right one can be challenging.
This guide provides information on the top clinical psychology PsyD programs currently available in Texas to help you select the program that best meets your academic needs and career goals. You'll also find useful information on program accreditation, the steps required to obtain your state psychologist license, the job outlook for Texas PsyD graduates (which is very positive!), and more. Keep reading to discover the best PsyD programs in Texas for 2023.
Best APA-Accredited PsyD Programs in Texas for 2023
Three PsyD programs in Texas currently are accredited by the American Psychological Association (APA). All three are prime examples of the best PsyD programs available in the U.S. in terms of affordability, curriculum comprehensiveness, access to faculty and student support services, and more. Use these spotlights as a guide of what to look for in as you research PsyD clinical psychology programs in Texas.

Students in Baylor University's PsyD in clinical psychology develop the clinical competencies necessary to deliver effective psychological services that are responsive to both individual patients and the larger society. The program employs a practitioner-scientist training model combining coursework with extensive supervised clinical experience (1,000 to 1,200 clinical practicum hours plus additional clinical research) in both academic and professional psychology. Program length for this APA-accredited PsyD program in Texas is five years and includes a four-year residency in Waco followed by a one-year internship at an APA-approved practice site. The program culminates in the writing and defense of a dissertation. The course of study is presented in a "lock-step" cohort model in which all students start their degree at the same place regardless of their previously earned degrees and experience.
Admission to the clinical psychology PsyD program is a competitive process, with acceptance based on various factors, including the applicant's undergraduate and graduate grades, previous coursework in psychology, GRE scores, research experience, work experience (whether paid or voluntary), letters of recommendation, and statement of goals and interests. While a master's degree is not mandatory, it could be advantageous.
All students accepted into the PsyD program have their tuition costs covered. Additionally, they receive stipends for their work at practice sites during the three-year practicum and the fourth year of research/dissertation.
Delivery
Specialization/Concentration Tracks
Our Lady of the Lake University

Our Lady of the Lake University, a private, Catholic-affiliated institution, offers a PsyD with a concentration in counseling psychology on its main campus in San Antonio. The program prepares students for independent assessment and intervention practice with individuals, couples, families, and groups. With this focus on applied psychology and the delivery of services, students will find less emphasis on traditional research activities. This PsyD clinical psychology program in Texas culminates in the completion and defense of a dissertation. The program is full-time, with most students completing all required work in five years (four years of coursework plus a 1,000-service-hour practicum and 1,900 to 2,000 predoctoral internship hours). PsyD students proficient in Spanish may obtain a Psychological Services for Spanish Speaking Populations (PSSSP) certificate as an elective concentration in the PsyD program.
Admission requirements for this PsyD clinical psychology program in Texas include a master's degree in psychology or closely related discipline with a 3.5 minimum cumulative GPA, satisfactory GRE scores, three letters of recommendation, and personal statement describing psychology background, academic expectations, and professional goals.
Delivery:
Specialization/Concentration Tracks:
University of Houston Clear Lake

The University of Houston Clear Lake (UHCL) PsyD in Health Service Psychology (Clinical Psychology/School Psychology) offers the most affordable option for students seeking an APA-accredited PsyD degree program in Texas. As the degree title implies, this PsyD program's aim is to prepare graduates for careers as psychology practitioners, scholars, and applied researchers in clinical and/or school settings. This is accomplished through a curriculum that provides broad practitioner-scientist training that emphasizes clinical practice. The program is full-time, with students typically completing all degree requirements in five years. The course of study includes academic coursework completed on the university's Houston campus, a two-semester internal practicum at UHCL's Psychological Services Clinic, and a minimum two-year practicum completed in outpatient mental health clinics, medical facilities, school districts, correctional facilities, etc., throughout the greater Houston area.
To be considered for admission to the PsyD clinical psychology program in Texas, applicants must meet several requirements. These include holding a bachelor's, master's, or specialist degree in psychology, clinical psychology, school psychology, or a closely-related field, as well as having earned a GPA of 3.4 or higher in previous coursework. Additionally, applicants must achieve a minimum score of 300 on the GRE, with a minimum score of 3.5 on the analytical writing test. Evidence of research potential or experience, such as a thesis, formal research project, participation in research, or publication, is also required. Applicants must submit a current CV and a statement of purpose.
Delivery:
Specialization/Concentration Tracks:
Health Care Clinical Psychology
APA Accreditation & PsyD Programs in Texas
The APA is the primary accreditation body for PsyD degree programs in the United States. APA-accredited PsyD programs in Texas are highly respected, indicating that the programs have met important association-established standards for academic quality. Graduation from an APA-accredited PsyD program in Texas qualifies you for jobs that specifically call for applicants with an APA-accredited doctorate program and may enhance your standing with employers in general.
Not all PsyD programs in the U.S. are APA-accredited. For example, the three Texas PsyD programs spotlighted above are all APA-accredited. However, the fourth PsyD program currently available in Texas (the PsyD in Clinical Psychology from The Chicago School of Professional Psychology) is not. And in most states – including Texas – licensure as a psychologist does not require that the applicant earn their psychology doctoral degree from an APA-accredited program. (See the section on Texas psychologist licensure below for more on education requirements for licensure.)
Online PsyD Programs in Texas: What to Know
Distance learning offers tremendous convenience and flexibility to students in practically any degree program, including PsyD programs. At the moment, however, Texas students seeking an online PsyD will have to look out-of-state as all of the PsyD programs currently offered by Texas colleges and universities are campus-based. Online PsyD programs are available, though. Examples include those from nonprofit schools like Meridian University and the University of Arizona Global Campus, and for-profit schools such as Capella University and Walden University.
There are several reasons to be careful when considering an online PsyD program. First, while these programs are described as online, they all include some in-person components like on-campus residencies and partially on-campus courses, as well as in-person practicums and internships that may or may not be available in your area. In addition, it's critical you verify that any online program you consider will qualify you for licensure to practice in Texas or any other jurisdiction where you may wish to practice.
See the discussion regarding Texas psychologist licensure requirements below. And to learn more about online PsyD programs, visit the STEPS Guide to Earning Your Online Doctorate in Psychology.
FAQs About PsyD Programs in Texas
Do I need a master's degree to get into a PsyD program in Texas?
It depends on the specific program. Of the four PsyD clinical psychology programs in Texas, only the counseling psychology PsyD program from Our Lady of the Lake University (spotlighted above) requires applicants to have previously earned a master's degree for admission. All Texas PsyD programs, however, require a bachelor's or graduate-level degree in psychology or a closely related field for admission.
Do PsyD programs in Texas require the GRE?
Again, it depends on the program. The three APA-accredited PsyD programs in Texas all require GRE test scores. Minimum acceptable scores vary by program. The Chicago School of Professional Psychology's Dallas-based PsyD in Clinical Psychology program does not require GRE test scores to be considered for admission.
How long do PsyD programs in Texas take to finish?
All of the currently available PsyD clinical psychology programs in Texas are full-time only and designed to be completed with a minimum of five years of study, academic coursework and practicum/internship hours included. Most programs, though, allow students additional time (an extra one to two years, typically) to complete their degree requirements. Conversely, in some cases (such as the University of Houston Clear Lake's Health Service Psychology PsyD program), students may be able to complete their degrees in less time if they have completed foundational coursework as part of their previous master's or specialist degree programs.
How much do PsyD programs in Texas cost?
Listed below are the tuition costs for the three PsyD clinical psychology programs in Texas that we spotlighted earlier. At first glance, it appears that the costs for PsyD programs in Texas range from surprisingly affordable to quite expensive. These figures, however, are somewhat deceiving in that they don't take into account the generous financial aid resources that are part of all of the programs (see below). Therefore it is particularly important that you consult with admissions department personnel at each school you're considering to get a clear understanding of the actual costs you'll incur in earning your PsyD degree.

Baylor University
Total Credits: 115
Cost per-credit: N/A
Tuition cost (1st year cohort 2019-2020): $47,304
Tuition is paid by the program for all students in good standing for up to five years. Students are responsible for paying program fees (estimated at $3,000 to $4,000 per year). Students receive payments (from approximately $11,000 to $18,000) for each year of their practicums. The fourth year of the program has no tuition costs and students are paid approx. $19,000 in stipend funds while they work in their faculty mentor's lab and on their dissertation.

Our Lady of the Lake University
Total Credits: 117
Cost per-credit: $993
Tuition cost (1st year cohort 2020-2021): $28,198
Limited financial aid resources are available through the school, including several graduate assistant positions (six tuition hours = 12 hours per week of work). PsyD students may also be employed part-time to teach undergraduate courses.

University of Houston Clear Lake
PsyD in Health Service Psychology
Total Credits: 108
Cost per-credit: $541
Tuition cost (1st year cohort 2020-2021): $11,121 (in-state); $14,821 (out-of-state)
The program offers a graduate fellowship of $17,000 per year (guaranteed for the first three years of the program) which requires the student to work as a research or teaching assistant. Additional financial aid opportunities are also available, though they are typically modest.
Financial Aid and Scholarships for PsyD Students in Texas
The two big points to take away from the cost information for the three PsyD programs in Texas listed above are that pursuing a PsyD is an expensive proposition and that Texas PsyD programs go out of their way to provide their students with the funding needed to pay for their degrees. These resources include fellowships and assistantships, stipends for practicum practice hours, and pay for in-person practice with internal and external psychological services agencies and facilities. For PsyD students in further need of financial aid, there are scholarships and grants (like Our Lady of the Lake University's PsyD Scholarship program), VA benefits (for military vets), and student loans (most often from the federal government). For more on financial aid for Texas college students, visit this Texas Higher Education Coordinating Board Paying for College webpage. And be sure to check the STEPS financial aid guide and scholarships guide to learn about resources for funding your PsyD clinical psychology program in Texas.
How to Become a Psychologist in Texas
Earning your PsyD degree is a major step in becoming a professional psychologist, but to practice as a professional psychologist in Texas you'll need to get a state license through the Texas Behavioral Health Executive Council (TBHEC). Here's a look at the specific steps you'll take to become a licensed psychologist in the State of Texas:
Step 1
Earn your PsyD degree.
You must earn your PsyD degree through a properly accredited degree program. For the purposes of Texas state psychologist licensure, proper accreditation means that your degree was awarded or conferred by an APA-accredited PsyD program in Texas or an institution of higher education accredited by a regional accrediting agency recognized by the Council for Higher Education Accreditation, the United States Department of Education, or the Texas Higher Education Coordinating Board.
Step 2
Pass the EPPP.
The Examination for Professional Practice in Psychology (EPPP) is a standardized knowledge-based exam developed by the Association of State and Provincial Psychology Boards (ASPPB) and administered in partnership with Pearson VUE. Application for approval to take the exam is made by submitting the Exam Request Form to the TBHEC. Upon TBHEC approval, applicants receive notification for eligibility for the EPPP. Applicants then register to take the exam via the ASPPB Registration Portal. The exam is taken in-person at a Person VUE test center. A passing score of 70% is required. Test results are sent directly to the TBHEC.
Additional information on taking the EPPP along with access to practice exams can be found on this Pearson VUE EPPP webpage.
Step 3
Take and pass the Jurisprudence Examination.
The Texas State Board of Examiners of Psychologists' Jurisprudence Examination is an online open-book test that assesses the candidate's knowledge of applicable law covering the practice of psychology in the state. A passing score of 90% is required.
Step 4
Apply for Licensure and Obtain Your Licensed Psychologist with Provisional Status Licensure.
Application is made by submitting this TBHEC Application for Licensed Psychologist form. Along with the results from the EPPP and Jurisprudence Examination, applicants must submit a Self-Query Report from the National Practitioner Data Bank (NPDB) and pay the application fee. Once the application is received, the applicant will be mailed the instructions and form to obtain the required fingerprint criminal history record check. The application and supporting documentation are then reviewed by the TBHEC, with the review typically taking six weeks or less to complete. Applicants who are determined to have met all application requirements are given their Licensed Psychologist with Provisional Status licensure.
Step 5
Complete 3,500 hours of supervised practice experience and become a fully licensed psychologist.
Once the Licensed Psychologist with Provisional Status is obtained, candidates for full licensure must complete a minimum of 3,500 hours of supervised practice experience documented by a licensed psychologist. A minimum of 1,750 of the total 3,500 hours is completed in the formal internship within the candidate's doctoral degree program, with the remaining 1,750 hours completed following conferral of the doctoral degree. Supervised practice hours may be obtained in another state but must meet the requirements for Texas licensure. Once the 3,500 supervised practice hours are completed, the candidate will submit documentation of their completion along with their Request for License Issuance form to the TBHEC. Applications are reviewed within six weeks. Upon final approval of the TBHEC, the candidate will be issued their full psychologist license.
Step 6
Maintain your license.
Licensed psychologists in Texas must renew their licenses on a biennial basis. Renewal requirements include completion of a minimum of 40 hours of professional development during each renewal period. At least six of those hours must be in the areas of professional responsibility, rules, and/or ethics, and another six hours must be in the area of cultural diversity.
Job Outlook and Earnings Potential for PsyDs in Texas
As indicated in the two charts below, the outlook for psychology professionals in Texas is encouraging both in terms of growth and earnings. According to figures from the U.S. Department of Labor's Projections Central website, for example, job growth for psychologists in Texas and the U.S overall is expected to remain strong over the next several years.
Earnings estimates for Texas psychologists are also strong, although somewhat lower than those for U.S. psychologists generally. However, this is likely due to the lower cost of living in Texas when compared to the nation as a whole. It's also important to keep in mind that these are median earnings figures. What you actually make as a psychologist in Texas will depend on several factors particular to you, including your geographic location, level of professional experience, and specific job title and employer.
Job Outlook for Clinical, Counseling and School Psychologists in Texas
Employment (2018)
New Jobs Created
(2018-2028)
Job Growth Rate
(2018-2028)
Average Annual Openings
(2018-2028)
Texas
9,730
1,550
15.9%
890
United States
162,000
23,800
14.7%
14,600
Source: Projections Central
Annual Salaries for Clinical, Counseling and School Psychologists in Texas
| | 10th Percentile | Median | 90th Percentile |
| --- | --- | --- | --- |
| Texas | $44,130 | $68,040 | $80,890 |
| United States | $46,410 | $79,820 | $138,550 |
| Abilene, TX | $40,350 | $55,830 | $65,640 |
| Amarillo, TX | $45,600 | $68,480 | $85,590 |
| Austin-Round Rock, TX | $36,180 | $64,060 | $81,010 |
| Beaumont-Port Arthur, TX | $51,570 | $63,590 | $74,730 |
| Brownsville-Harlingen, TX | $53,330 | $65,620 | $75,880 |
| College Station-Bryan, TX | $33,320 | $49,200 | $62,790 |
| Corpus Christi, TX | $43,510 | $61,320 | $75,260 |
| Dallas-Fort Worth-Arlington, TX | $54,220 | $72,910 | $84,830 |
| El Paso, TX | N/A | N/A | N/A |
| Houston-The Woodlands-Sugar Land, TX | $45,530 | $72,780 | $82,650 |
| Killeen-Temple, TX | $45,740 | 67,280 | $79,010 |
| Laredo, TX | $52,230 | $67,720 | $77,770 |
| Longview, TX | $45,190 | $66,490 | $75,290 |
| Lubbock, TX | $29,220 | $51,230 | $66,070 |
| McAllen-Edinburg-Mission, TX | $54,710 | $73,060 | $82,140 |
| San Angelo, TX | $45,620 | $60,600 | $69,670 |
| San Antonio-New Braunfels, TX | $53,410 | $67,890 | $83,390 |
| Sherman-Denison, TX | $55,210 | $73,140 | $83,770 |
| Texarkana, TX-AR | $51,900 | $63,330 | $74,270 |
| Tyler, TX | $42,150 | $58,350 | $68,750 |
| Victoria, TX | $42,570 | $59,030 | $64,670 |
| Waco, TX | $42,730 | $62,860 | $80,090 |
| Wichita Falls, TX | $19,320 | $61,490 | $77,410 |
Sources: Bureau of Labor Statistics, May 2020