Cybersecurity Certifications Online
Find the top cybersecurity certifications online and learn what it takes to propel your career to the next level
Sponsored
publicservicedegrees.org is supported in part by advertisements. Featured programs and school matching are for institutions that compensate us. This compensation will never influence our school rankings, in-depth guidebooks, or any other information or resources published on this site.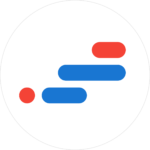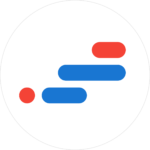 Types of Cybersecurity Certifications Online
Earning a cybersecurity certifications online can help you stand out from the competition by demonstrating advanced knowledge and skills in a particular area of the discipline. Given the nature of the topic, many cybersecurity programs translate seamlessly into distance learning by creating an online platform that brings together teachers and students to review material together and prepare for exams. Certain programs require some in-person visits that students should be sure they can be available for before enrolling. Several types of cybersecurity certifications online exist, let's breakdown the options.
Undergraduate Cybersecurity Certifications Online
Undergraduate online cybersecurity certifications appeal to learners with little or no experience in the field who want to use the program to find their first job. Although certifications typically don't require coursework, the process of preparing for required exams can help students build the knowledge needed to fill entry-level support roles after successful completion. These programs may be the fastest way to get your foot in the door, but you'll need a higher level of certification or a cybersecurity degree if you hope to advance through the field or find work as a cybersecurity expert on the federal level.
Graduate Cybersecurity Certifications Online
Online graduate cybersecurity certifications meet the needs of learners who already possess some relevant education (e.g., an associate or bachelor's degree) and work experience who now want to advance their careers. These programs expect applicants to already understand the basic tenets of cybersecurity and exams focus on more advanced concepts and procedures. Professionals looking to move into managerial or research roles often pursue these credentials as they provide the signal to prospective employers that the candidate has a well-rounded knowledge of best practices and principals in cybersecurity.
Most Popular Cybersecurity Certifications Online
With so many cybersecurity certifications available, it's important that you find one that aligns closely with your goals. The certifications spotlighted in this section help qualify students for the fastest-growing and best-paying roles in the cybersecurity field, making them some of the most popular certifications available
Online Cybersecurity Certification FAQs
Before committing to an online cybersecurity certification program, it's important that you understand all the facts. Cybersecurity certifications can help jumpstart your career or advance your current job, but you need to ensure you pick the right option for your professional goals. In creating this list of frequently asked questions, we collected the most popular questions asked by potential students and contacted cybersecurity education experts to answer them. students about what they want to know most about the process.
What's the Difference Between a Certificate and a Certification?
Certification
Certifications, the type of qualification discussed in this guide, are credentials offered by professional associations, tech/security companies, and nonprofit examination centers. Rather than requiring individuals to take classes, certifications expect applicants to study relevant material and prepare themselves for an examination. Once the applicant passes the test, they receive certification. This type of qualification is available to meet various professional needs, ranging from first-time workers looking to break into the field to industry veterans who want to continue growing their knowledge and advancing their careers.
Certificate
Many colleges and universities offer online cybersecurity certificates as an alternative for students looking for a qualification more akin to a condensed degree program. Certificates usually require learners to complete between 12 and 30 credits in a particular focus area of the discipline. These can be a great fit for individuals with little to no knowledge of cybersecurity or those who possess baccalaureate credentials but want to focus their knowledge in a specialized area to compete for better jobs. Certificates exist both online and in-person, so ask about delivery options before enrolling.
Where Can I Get an Online Cybersecurity Certification?
Certifications in cybersecurity can be found through many different vendors and organizations. Companies such as Cisco, CompTIA, Microsoft, and Oracle all offer platform-specific training, while many professional associations also offer certifications in particular skill areas. Certificates, conversely, are most commonly found at community colleges, vocational schools, and four-year colleges and universities.
How Long Does It Take to Earn an Online Cybersecurity Certification?
The length of time required to complete an online cybersecurity certification depends entirely on the program at hand. It also depends on how prepared the student is when they start the process. Individuals already well-versed in the topic can typically take the exam more quickly than those who are being introduced to the material for the first time.
Some examinees decide to create their own study guides or take advantage of those provided by the organization offering the examination; others seek a more traditional instructor-led review process. The length of time required for these varies; for example, CompTIA's hands-on training programs last two weeks.
How Much Does a Cybersecurity Certification Online Cost?
One of the biggest factors you must consider before enrolling in an online cybersecurity certification program is whether or not you can afford the tuition. Because these programs require a significant commitment of time and money, finding one that works with your budget rather than breaking the bank is crucial. It's also important to consider potential return on investment: if you don't have a clear sense of how the certification helps you meet your goals and earn a higher salary, consider getting answers to this question before enrolling. We highlight the cost of five top programs in the table below to help you get a sense of average costs.
| Institution Name | Certification Name | Cost/Credit | Total Cost |
| --- | --- | --- | --- |
| ISACA | Information Security Certification | N/A | $575 (members);$760 (non-members) |
| CompTIA | Security+ | N/A | $339 |
| (ISC)² | Certified Information Systems Security Professional | | |
| Cisco | Certified Network Associate | N/A | $300 |
| Oracle | Cloud Platform Identity and Security Management | N/A | $245 |
How Are Online Cybersecurity Certification Programs Accredited?
Given that cybersecurity certifications exist outside the college setting, the majority are not accredited. Lack of accreditation can be a red flag when looking at higher education degrees, but certifications offered by companies and professional associations exist in a different realm. When vetting a potential certification program, try to learn more about the organization offering it. Does it seem well established? Can you speak to those who went through the exam about their experiences? When talking with prospective employers, do they commonly see candidates with this qualification? Asking these types of questions can help ensure you earn a well-regarded cybersecurity certification.