What Can I Do with a Cyber Security Degree?
As data breaches and hacking are becoming increasingly prevalent, businesses are recognizing the need to protect themselves from such attacks. This demand for cyber security services means that there's never been a better time to pursue an education and career in this growing field. Keep reading to learn what you can do with a degree in cyber security.
Sponsored
publicservicedegrees.org is supported in part by advertisements. Featured programs and school matching are for institutions that compensate us. This compensation will never influence our school rankings, in-depth guidebooks, or any other information or resources published on this site.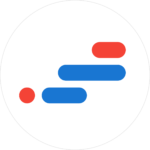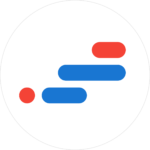 What Is Cybersecurity?
Cybersecurity is a series of protective practices, processes, and technologies used to guard computer information.
It also refers to the protection of networks, systems, and data from unauthorized access and criminal attacks, like data breaches.
Cybersecurity is a multifaceted approach to ensuring safe access to public information as well as maintaining the confidentiality of private digital data.
Also referred to as information technology security or electronic information security, cybersecurity is essential in the safe operations of critical infrastructure and systems used daily.
Types of Cyber Attacks
Effective cybersecurity can protect from a range of different cyber attacks and malicious attempts to breach information systems. Below are some common types of cyber attacks you may deal with in a cybersecurity career.
Phishing
Phishing is when an attacker poses as a trusted source to get people to pass over personal information via email. Spear phishing is a targeted form of phishing, where attackers do additional research on a victim to make their email seem more legitimate. This can look like emails sent from a friend or employer.
Malware
Malware refers to malicious software that can take many forms. Spyware, ransomware, and viruses are some types of malware, but there are many more. Malware can block access to information, install harmful software, and secretly steal information stored in hard drives. Certain types of malware can propagate and spread throughout a system.
Drive-by
Drive-by attacks are a popular method of spreading malware that involve imbedding harmful script into the PHP or HTTP code of insecure websites. When people visit these websites, they can get infected with malware, or they may be redirected to an illegitimate website without knowing it.
Man-in-the-Middle (MitM)
This type of attack occurs when an attacker inserts themselves into and interrupts communications between two parties. By doing so, they can "eavesdrop" on the information being passed. Unsecured public wifi and malware are common entry points for MitM attacks.
Denial-of-Service (DoS)
Denial of Service attacks work by overwhelming a system, network, or server with traffic, leaving it unable to function properly and address service requests. The goal of these attacks typically isn't to compromise or steal data, but to interrupt service.
SQL Injection
Structured Query Language (SQL) is the standard language for database management systems. An SQL Injection attack occurs when someone inserts code that causes a database to reveal information it typically wouldn't. SQL Injections can reveal an entire database of customer information, for instance.
Zero-day Exploit
When an organization announces a vulnerability in their systems, there is a period of time –the zero-day– between announcing the weakness and fixing it. Attackers exploit this window and take advantage of the vulnerability.
Password Attack
Passwords are the most common way to access guarded information, so sussing out passwords is an effective mode of attack. There are many ways people obtain passwords, like watching victims type them out, using password dictionaries, and guessing based off of someone's personal information, like date of birth.
What Jobs Can You Get with a Cybersecurity Degree?
If you're considering a degree in cybersecurity, now is a great time to join the industry. Cybersecurity jobs are in high demand across many sectors and are expected to keep growing. Information security analyst careers, for instance, are expected to grow 32% between 2018 and 2028, according to the Bureau of Labor Statistics. This is significantly higher than the average national growth rate for all occupations, which is +5 percent. Below are some common cybersecurity professions and their salary potential according to the Bureau of Labor Statistics and PayScale.com.
| Job Title | Job Duties | Salary Potential |
| --- | --- | --- |
| Information Security Analyst | These professionals protect computer systems and networks by watching for security breaches and taking measures to test for and resolve vulnerabilities. | $98, 350 |
| Security Management Specialist | Security management specialists may design or improve security systems based on vulnerabilities they find. | $70,530 |
| Chief Information Security Officer (CISO) | CISO's determine, develop and implement information security goals for an organization. CISOs generally focus on long-term rather than immediate security issues. | $142,530 |
| Cyber Crime Analyst/Investigator | Investigators look into cybercrimes to find flaws in an organization's systems. | $94,000 |
| Penetration and Vulnerability Tester (Pen-Tester) | These professionals use various tools and software to test systems and networks for weaknesses. | $103,000 |
| Cybersecurity Architect | Cybersecurity architects help develop security hardware and software based on their analyses of security threats. They may also install security infrastructure and education employees. | $133,000 |
| Computer and Information Systems Managers | These professionals plan and direct a variety of computer-based projects, set organizational goals and suggest improvements. Some information systems managers focus specifically on cybersecurity. | $142, 530 |
| Cryptologist | Cryptologists analyze and decipher encrypted data using mathematics to solve cybersecurity issues. | $119,918 |
| Computer Systems Analyst | Computer systems analysts assess and evaluate an organization's computer systems and find ways to make operations safer and more efficient. | $88,740 |
| Cybersecurity Software Developer | These professionals develop software to aid in cybersecurity efforts based on specific organizational needs. | $114,000 |
Where Can You Work with a Cybersecurity Degree?
Cybersecurity experts can be found in every sector, but there are some sectors that have a great need for cybersecurity experts because their operations rely on IT and the information they store is very valuable. Below are the most common places you'll find cybersecurity professionals.
Healthcare
The healthcare sector is an easy and lucrative target for cyber criminals. Tons of patient data stored in computer systems and in the cloud plus an increasing number of medical devices that connect to the internet make healthcare facilities vulnerable. Cybersecurity professionals can help by preventing and addressing encryption errors and training staff to look out for phishing and malware. Experts may benefit from training in health informatics to better understand how to manage and protect patient data.
Law Enforcement
Law enforcement agencies at all levels face threats to their systems and data. Many agencies lack the know-how to respond to threats and attacks quickly. As a cybersecurity professional, you can help local law enforcement agencies as well as national agencies, like the Department of Homeland Security and the FBI to not only protect essential systems and data but to understand and catch cyber criminals as well.
Finance
Financial services is the most-breached sector, accounting for 35% of all data breaches. Tons of interconnecting systems and daily transactions make it easy for cyber attackers to find weaknesses that often go unnoticed for long periods of time and exploit them through phishing, DDoS, and browser-based attacks. With cybersecurity training, you can help develop security policies and procedures, train employees and clients, identify internal threats, and address attacks and data breaches.
Transportation and Infrastructure
The transportation sector consists of seven areas: aviation, highway and motor carrier, maritime transportation, public transit and passenger rail, pipeline systems, freight rail, and postal and shipping. Transportation infrastructure not only has to protect company and consumer data, but their communications systems can be impacted by cyberattacks. Cyber security professionals help address security issues specific to a given transportation sector.
Education
Schools store an array of personal data, like contact information, health records, and social security numbers in their computer systems, and as more coursework and learning tools move online, more opportunities for cyberattacks are arising. Cybercriminals may seek out personal data, use ransomware for financial gain, and steal government sponsored research from universities. Cybersecurity experts help secure the multifaceted internal and external systems that keep schools functioning.
Government Agencies
Government agencies hold a range of confidential information. Despite efforts to reduce cyberattacks and keep the public's information safe, policymakers often lack a comprehensive understanding of cyberthreats, networks, and computer systems to be effective. Over 35,000 federal branch security incidents were reported to the DHS in 2017, so cybersecurity professionals are greatly needed within government agencies.
Manufacturing
In 2019, half of manufacturing companies reported having a data breach in the previous 12 months, according to a Sikich Manufacturing and Distribution Report. Many manufacturing systems rely on computerized machines that, if attacked, can wreak havoc on manufacturing businesses. This can result in faulty products or total production shut downs. Spear phishing is a common way for attackers to gain detailed information about manufacturing operations. Web-based attacks, too, can leave customers vulnerable and damage businesses' reputations.
Earning a Cybersecurity Degree
Prospective students can find cybersecurity degree programs at the associate, bachelor's, master's, and even doctorate levels. . While no degree is a guarantee of any job or career, below are some degrees to look at if you're interested in working in cybersecurity.
Cybersecurity Degrees
Cybersecurity
Perhaps the most obvious choice, a cybersecurity degree offers the opportunity to learn and apply security practices to address cyber threats and attacks. Students can gain computer science skills like programming, statistics database use and management as well as skills specific to cybersecurity, like addressing vulnerabilities in software, hardware, networks, and systems. Advanced cybersecurity degrees may offer more room for specialization.
Information Technology
Through information technology programs, students can learn a wide range of computing skills that can be applied to cybersecurity. For instance, data management and protection, coding, critical thinking, and technical applications of solutions are useful cybersecurity skills that are typically addressed in information technology programs. These programs often offer specialized tracks, so students can focus their studies on software design, network administration, information systems management, and other areas.
Information Management
Health Information Management and Information Management Systems are two degrees that can offer field-specific training used to enhance cybersecurity skills and knowledge. These degree programs are often offered by schools' healthcare and business departments, respectively, rather than their computer science departments. Students can learn data collection and processing techniques unique to healthcare or business and learn how to create technical solutions to industry problems.
Engineering
Students interested in gaining a deeper knowledge of computer network operations and information security may be interested in Cybersecurity Engineering and Computer Systems Engineering degrees. Through these specialized degree programs, students can learn how to develop and engineer secure information systems as well as detect and eliminate system vulnerabilities.
Computer Science
This humble degree is not to be ignored, either. Computer science programs allow students to learn many essential computer systems and network skills, and they often have opportunities for specialization. Coding, software and hardware development, systems architecture, logic, data structure and management, web development and analytics may all be addressed in a computer science degree program and applied to cybersecurity careers.
Where Can You Earn a Cybersecurity Degree?
To meet the demand for cybersecurity experts, many colleges and universities around the country offer cybersecurity degrees at all levels. Depending on the department and the degree level, cybersecurity degrees can have different names, so simply searching for cybersecurity might not yield all of the options available to you.
Additionally, cybersecurity degrees can be found in different academic departments within a school. For instance, computer science, engineering, business, health and criminal justice departments may all offer cybersecurity-related degrees. Do ample research and talk to an academic advisor to find a cybersecurity degree program that best suits your interests and career goals.
Can You Earn a Cybersecurity Degree Online?
With its focus on computer systems and networks, cybersecurity is an ideal degree to earn online. Cybersecurity training is largely hands-on, and as long as students can meet their degree program's software and hardware requirements, they can gain and apply their knowledge at home as easily as they could in a classroom. Cybersecurity professionals often work remotely, so online coursework can actually be an additional benefit to students, who will already be familiar with realistic work conditions and strategies while still in school.
Because of high demand, students may have more online cybersecurity degree options than traditional, on-campus ones. These vetted online cybersecurity degree programs can help you get started in your search.
What Skills Will You Learn with a Cybersecurity Degree?
Data analysis: Analyze data for the purpose of identifying system weaknesses and improving security.
Computer coding and programming: Understand programming languages to better protect systems and create security programs.
Effective communication: Communicating well with a variety of different people is essential in addressing and resolving security issues.
Solution design and implementation: Assess problems and use various skills and knowledge to create and execute cybersecurity solutions.
Problem solving: Solving problems begins with finding security weak points. This is a critical cybersecurity skill.
Information management: Learn how to effectively organize and protect sensitive data and other information.
Risk management and prioritization: Not all cybersecurity issues can be addressed at once. Use critical thinking and analysis skills to prioritize the highest-risk threats.
Legal and ethical decision-making: Hone decision-making skills using legal and ethical best practices as a guideline.
Safety and security plan development: Gain skills in helping organizations create security plans that employees and consumers can follow.
Teamwork, responsibility and professionalism: While cybersecurity professionals may not work in close proximity with others, they are a part of a team. Understanding this dynamic and professional best practices is necessary.
Cybersecurity Job Resources