Mastering the FAFSA: Expert Tips for Successful Filing and Funding
Does filing the FAFSA sound complicated and confusing? This guide is here to help with expert-led advice to make the process clear, defined, and simple. We've got your biggest questions covered. Keep reading to learn what you need to know to get started filing the FAFSA today.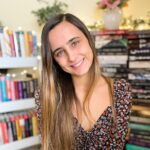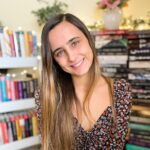 Angela Myers
Angela Myers is a freelance writer who specializes in writing about health, finance, and education. When she's not writing, you can find her reviewing books on her Instagram and TikTok. Angela received her degree in Professional Writing and Rhetoric from Elon University. Currently, she's traveling the world as a digital nomad.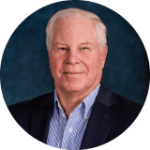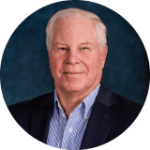 Fred Amrein
Fred Amrein is a nationally recognized expert on college funding and student loan repayment.He has the most approved CFP courses covering these topics.Fred is the founder and CEO of PayForED.com, which provides software and training programs to solve the student debt crisis.

A college degree is often the most important step you can take toward a high-earning and fulfilling career, but college seems out of reach to more students each year due to rising tuition costs. In fact, 75% of Americans see cost as the biggest barrier to getting a college education, according to recent research from the University of Chicago. Luckily, the United States federal government offers aid through the Free Application for Federal Student Aid (FAFSA).
To help you get the most FAFSA aid for your degree, we sat down with FAFSA expert Fred Amrien. In this guide, he shares his top tips on filling out the FAFSA, how to determine the best type of aid for you, and mistakes to avoid when filling out your application. Along with Fred's insider tips, we'll also walk through the steps to successfully submit your FAFSA. A college degree can be a financial reality for you — and here's how to make it happen.
Introducing the Expert
Fred Amrien is a nationally recognized expert in educational funding and student loan repayment. In 2018, he combined his 30 years of advising families about college funding with cutting-edge software to found PayForED. PayForED is a technology platform that helps families navigate the entire college funding and student loan repayment journey. It is designed as a comprehensive suite of solutions to address and solve the student debt crisis.
Expert Tip #1 – Filing the FAFSA Now Helps Future You
First thing's first: What exactly is the FAFSA? The U.S. government uses this standardized application for financial aid to determine how much students qualify to receive for college in the form of scholarships, grants, and/or loans. Universities, states, and private organizations also consider FAFSA information when distributing financial aid. To be considered for federal aid (as well as state and institutional aid), you need to fill out a FAFSA each year. The application will ask about your income and financial big picture as well as your parents' situation, if you depend on them for financial assistance.
Now that we've established a basic definition, here's the skinny on starting your FAFSA application.
Start Your FAFSA Journey Here
Eligibility
According to the FAFSA website, the general eligibility requirements are threefold:
demonstrated financial need
U.S. citizenship (noncitizens must meet criteria outlined on their website)
enrollment in an accredited academic institution
As you progress academically, you must also show academic progress and be enrolled on a part-time or full-time basis in an accredited program. There are additional eligibility requirements for noncitizens, those with criminal convictions, and students with intellectual disabilities, which can be found on the FAFSA website.
"I recommend that all college-bound students and families complete the FAFSA, no matter their financial strength. By completing the FAFSA, it improves the debt structure and repayment options in the future for both students and parents," says Fred Amrien.
Deadlines
With the FAFSA, there's not just one deadline to pay attention to, but three. The federal government sets the latest possible deadline each year. For the 2023-2024 school year, your application must be submitted by 11:59 p.m. on June 30, 2024. Corrections are due by Sept. 14, 2024.
But that's just for federal aid. Individual states and academic institutions have their own FAFSA deadlines to be considered for aid from these sources. For example, the FAFSA deadline for state-funded aid in California was March 2, 2023, while in Indiana, it was April 15, 2023. To learn your institution and state's deadlines, contact the appropriate financial aid offices.
"The most common error in late FAFSA is at the state level. Each state has its own deadline. Families need to be aware of these deadlines since if they are missed, there is little that can be done," says Fred Amrien.
Rules around late filing
For the maximum amount of federal aid, mark June 30 (and any relevant institutional and state deadlines) on your calendar. While meeting these deadlines is important, you should still submit your application if you miss any or all of them. The federal government will consider late applications after they provide all students who submitted on time with aid. For schools and states, it varies on a case-by-case basis
Where to file
The only place to file FAFSA is the federal website studentaid.gov. To file, you must create a FAFSA account. For each academic cycle, you will login to the same account on the same website. Once logged in, you can create an application and fill in the necessary details.
Why to file the FAFSA
Even if you're unsure if you'll qualify for FAFSA aid, you should still apply. Institutions that give out financial loans, some scholarship committees, and universities take your FAFSA application into consideration. Think of FAFSA as the official record of your financial situation and ability to pay for college.
"The FAFSA uses a timing called prior-prior. [Editor's Note: You'll document financial information on the FAFSA based on tax returns from two years ago — referred to as the prior-prior year.] If families have a significant change in their financial position, they need to contact the school's financial aid office immediately. The schools can make adjustments to the FAFSA and possibly help the student get more financial aid," advises Fred Amrien.
Expert Tip #2: Understand Your FAFSA Aid Package — the Order & Types Matter
When you think of FAFSA, you most likely think of loans and scholarships provided by the United States government. But as we've noted, the reality is that FAFSA is so much more — it is the deciding factor for specific scholarships, loans, and other aid provided by academic institutions and state governments, as well as by the federal government. Let's explore the different types of aid and which varieties may be right for you.
Federal Aid Types
There are three types of federal aid available: unsubsidized loans, subsidized loans, and grants and scholarships. Below, we'll briefly examine each type as well as their pros, cons, and eligibility requirements. For a deeper dive into federal financial aid, read our Student Loan Risk Assessment Guide.
Unsubsidized Loans
All students are eligible for unsubsidized loans. Loans are amounts of money you borrow from the federal government or another institution. They must be paid back with interest. In the case of unsubsidized loans, you are responsible for paying back the interest, though there is a grace period during which you don't have to make payments — while getting your degree or shortly after. For more information on how much you can borrow and the conditions for getting an unsubsidized loan from the federal government, check out the FAFSA guide for unsubsidized loans.
Subsidized Loans
While you have to pay back interest on unsubsidized loans, there's another type of loan that's more favorable to students: subsidized loans. With this type, the U.S. federal government pays your interest while you're in school and during a deferment period after, which lasts a minimum of six months. It's important to note this loan is only available to undergraduate students demonstrating significant financial need. Your school determines the amount you can borrow in subsidized loans, though there is an aggregate amount that you cannot exceed based on the cost of your education.
Grants
Grants are a type of financial aid that doesn't have to be repaid, unless you don't fulfill the requirements. For example, education majors are eligible for TEACH grants, money to fund their degree that doesn't need to be repaid unless they don't meet the post-graduation service requirement, or if you change your major. Grants are offered for a set amount, and the federal government takes financial need and other considerations into account. For some grants, such as the Pell Grant, academic performance is a determining factor. Others, like the Iraq and Afghanistan service grants and TEACH grants, have more specific requirements, such as military service or entering a specific profession.
"All grants and scholarships should be taken if given. The only one that is a little different is the teacher's grant, since that can turn into a loan if the rules are not followed after graduation," recommends Fred Amrien.
Institutional Aid
Along with federal aid, FAFSA is often a determining factor for scholarship packages provided by your college and non-governmental organizations. Typically, FAFSA is used to determine need-based aid that will be included in the financial aid package offered by each individual university you apply to — and you likely won't be offered need-based aid unless you file a FAFSA. Here is a look at each of the potential types of additional aid you could receive from the schools you apply to:
Institutional Grants
Grants can also be issued by the institution, often in exchange for students fulfilling certain requirements. Requirements can include completing community service hours, serving as a research or teaching assistant, or promoting diversity on campus. Often, grant recipients are determined based on merit and financial need, which is why many university grant committees look at FAFSA information. For a closer look at different types of grants and their requirements, check out the assistantship program at the University of Idaho, the service and leadership grant from the University of Oregon, and the excellence grant from the University of South Carolina.
Scholarships
Many schools offer scholarships that take financial need into account. To determine this, almost every school uses the information students enter into the FAFSA. Both public and private schools utilize FAFSA when determining scholarship recipients. The John H. Leonard scholarship from the Ohio State University, the Frank James "Buddy" Vinci scholarship from Pepperdine University, and the Hathaway transfer student scholarship from the University of Wyoming are all examples of institutional scholarships that use FAFSA information as a factor in determining awardees.
Work Study
With funding from the federal government, accredited institutions run work-study programs that provide financial aid in exchange for working an on-campus job, such as being a lab assistant or writing center consultant. For a better idea of what work-study programs look like, check out the programs at Penn State University and Clemson University.
"Families need to be careful when comparing colleges since the award letters are not consistent. The biggest risk is the Parent PLUS loans in the award letters. This could distort the net cost when comparing schools side by side because it shows a lower loan amount for the student and instead puts the burden on the parent," says Fred Amrien.
Expert Tip #3: Don't Make More Work for Yourself — Check for Errors Before Submitting
Now that we know what type of aid FAFSA can provide and why it's crucial to fill out an application each year, it's time to get into the nitty gritty — how to fill out your application and what to do after you file. We'll also discuss some major errors to avoid throughout the process.
Complete These Steps to File
Applying for FAFSA can take time, but it doesn't have to be complicated if you gather the right information and follow the application instructions. When filling out the FAFSA, make sure to follow these six steps:
Gather these documents – social security number or alien registration form, federal income tax returns and any other evidence of earnings, such as W-2s and bank statements.
Create an account and a PIN – create a FSA ID number and a FAFSA account in order to fill out the application.
Fill out every page of the electronic form – make sure to complete every page with accurate information. Don't skip any questions or application pages.
Upload the required documentation – what's required may vary, but usually includes tax records, bank statements, and W-2s.
Make any necessary corrections – before turning in your application, review all the information you entered. If something is not accurate or unclear, correct it before submitting.
Sign and submit the FAFSA – once you've filled out (and double-checked) the entire application, it's time to sign and submit it.
"When filling out the FAFSA this year, it should be much easier to complete since it will be automated with IRS data. One section to pay close attention to, however, is the asset section. In the asset section, parents should not include home equity or any retirement account values. The 529 plan money contributed by parents is as the parent's assets. Do not put the 529 value in the child's assets," says Fred Amrien.
After You File
Once you've signed and hit submit, you might be wondering what comes next. If FAFSA cannot verify your records, you will receive an email asking for additional information to enable them to double-check that the information provided is accurate.
If they don't ask, the waiting game has begun. While you're waiting to hear back from FAFSA, there are still some steps you can take to increase your chances of receiving financial aid. You can use this time to apply for additional funding opportunities, including privately funded scholarships and grants.
"Depending on when students and parents submit, it takes one to three days to process an application. The student and parents review this information and confirm the data, or submit for an appeal, if necessary," advises Fred Amrien.
After submitting your application and/or verification, you'll receive your student aid report (SAR). This document outlines how much the federal government thinks your family can contribute and your estimated eligibility for grants and loans. There is the option to appeal with additional information on your financial situation if you're unhappy with the report.
Once you approve your SAR, the information is sent to each institution to which you applied. Any institution that accepts you will send a financial aid package, detailing how much institutional and federal aid you will receive. Review each offer carefully before deciding where to enroll.
"If changes need to be made because of a change in a student's financial situation, the family will need to contact each financial aid office and explain the change. They should research the appeal process since many colleges have specific requirements for an appeal," advises Fred Amrien.
Errors to Avoid
"This year will be different, due to the new rules under the FAFSA Simplification Act. With the new application, fewer errors are expected. However, students and families still should confirm the school FAFSA number, especially if there are multiple campuses," Fred Amrien
To maximize your financial aid package, avoid any errors when filling out your FAFSA application. Here are some common mistakes to avoid:
Submitting an unfinished FAFSA form – If you submit an unfinished form, the federal government and institutions won't be able to determine your financial need. Fill out every question on the FAFSA.
Forgetting to list all of your schools – In order to receive financial aid, the institution you attend needs to be listed on your application. List any school you're applying to attend. You can list up to 10.
Failing to apply for additional forms of aid like scholarships and grants – Don't just depend on FAFSA. Apply for other types of aid, such as privately funded scholarships and grants.
Accepting an insufficient aid offer – If you receive any offer that doesn't cover your financial need, you can appeal. Learn more about the appeal process.
Forgetting to re-file annually – FAFSA is not a one-and-done application. You must re-file with updated tax and income information each year before the June 30 deadline.
Fred Amrien outlines one of the most commonly made errors: forgetting the password, email, or FSA ID. "Students and parents need to communicate during the process. To access the FAFSA system, both the student and parent need to establish an FSA ID and password. Make sure the email address is something they have for multiple years. As an example, the student should not use a high school email address since they will most likely not use it and the school will most likely delete it."
10 Frequently Asked FAFSA Questions
Still have questions? We've got answers! The FAFSA is notoriously detailed, but it's well worth it to spend the time to ensure you're doing it right. Check out some of the most commonly asked questions about filling out the FAFSA.
Q1: Is there an age requirement?
A: There is no age limit on the FAFSA. Adult learners are just as eligible for federal aid as those who have recently graduated high school. FAFSA aid can also be used to fund graduate or undergraduate degrees. If you are an adult learner filling out the FAFSA, you'll want to use the adult financial aid toolkit from the U.S. Department of Education.
Q2: How long does it take to file the FAFSA?
A: According to the Department of Education, most applicants complete the FAFSA in one hour or less. If you are an independent student who doesn't have to submit your parents' financial information, the process can be even faster.
To make the process as efficient as possible, be sure to have all important documents and information nearby when filling out the form.
Q3: Can I get help with filing the FAFSA if I have issues?
A: If you encounter issues while filling out the FAFSA, the government help page is the first place to turn. Start by exploring the commonly asked questions and how-to guides on this page. If you still can't find a solution to your problem, you can live chat, email, or call a representative of the Federal Student Aid Information Center.
Q4: Do undocumented students qualify for the FAFSA?
A: You must have a social security number or meet the eligible noncitizen requirements to file for FAFSA. Because undocumented students, including those here on DACA, do not meet the noncitizen requirements, they cannot apply.
DACA recipients and other undocumented students may be eligible for privately funded scholarships. The University of Houston provides this list of scholarships for DACA recipients.
Q5: How do I file if I am an emancipated minor?
A: Emancipated minors are considered independent students, so they would file as such. This means you do not have to provide the tax documents and income levels of your parents when filing.
Q6: Can I edit the FAFSA after I submit it?
A: You can review and correct your FAFSA any time after your application has been processed. The most common edit types include providing additional information for verification or appealing for more financial aid than what's in your SAR.
Q7: Should I apply even if I think I won't qualify?
A: Everyone should apply for FAFSA. Even if you don't think you'll qualify for grants or subsidized loans, many academic institutions and banks use your FAFSA to determine your need-based aid.
Q8: Will filing the FAFSA hurt your chances of getting into your desired school?
A: Most colleges operate on a need-blind basis, meaning they don't consider an applicant's financial need when making admission decisions. Even if a school is need-aware, meaning they take your financial situation into account, filing the FAFSA won't hurt your chances, as long as you're a strong candidate.
Additional Helpful FAFSA Resources
The FAFSA is an important step toward getting almost every type of financial aid. While this guide provides a good framework to filling out the FAFSA, it isn't the only resource available. Below are 10 additional resources we found that will help you learn more about maximizing your financial aid. These podcasts, websites, and organizations can play a significant role in your FAFSA journey.