What Can I Do with a Criminal Justice Degree?
The criminal justice field encompasses a wide range of industries and careers that can be exciting, rewarding, and lucrative. While some entry-level positions in the field may only require a high school diploma, others will call for some level of college education to be completed.
Last Updated: 08/14/2020
Sponsored
publicservicedegrees.org is supported in part by advertisements. Featured programs and school matching are for institutions that compensate us. This compensation will never influence our school rankings, in-depth guidebooks, or any other information or resources published on this site.
Before you enroll in any training or degree program, it's crucial to have a good idea of which area of the criminal justice field interests you the most and how far up the professional ladder you'd like to climb. In other words, you need to know what you want to do before you can know what you need to learn.
Below you'll find helpful information on a variety of careers available in the criminal justice field and the levels of education and types of degrees you'll need to qualify for them. So, if a career in criminal justice sounds good to you, keep reading to learn more about what you can do with a criminal justice degree.
Programs that might interest you: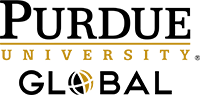 Advance your career in law enforcement, homeland security, and other public safety fields. Specialize in one of five concentrations. Complete your degree 100% online at one of the largest providers of public safety programs in the U.S.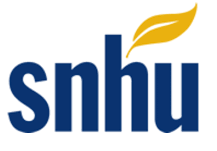 Work with instructors who have real-world experience in law enforcement, corrections, and more. Transfer up to 45 credits toward your associate degree and receive up to 12 credits for previous law enforcement training. No application fee or SAT/ACT scores needed. Learn more about this fully online degree program today.
Sponsored
publicservicedegrees.org is supported in part by advertisements. Featured programs and school matching are for institutions that compensate us. This compensation will never influence our school rankings, in-depth guidebooks, or any other information or resources published on this site.
What Careers Can You Get with a Criminal Justice Degree?
There are numerous occupations that fall under the umbrella criminal justice. Positions are available in agencies and departments throughout all levels of government, as well as all sectors of the economy. These careers require specialized knowledge and skills and offer plenty of room for professional growth and advancement. Below is a survey of some of the most common occupations in criminal justice, from those that will have you in the field dealing directly with criminals, to ones that will put you in a crime lab collecting data and analyzing forensic evidence. Let's breakdown the options so you can decide what's right for you.
Law Enforcement
Law enforcement may be primarily about policing, but the field is much broader than that. Law enforcement involves people and public agencies on all levels of government enforcing laws, maintaining public order and safety, and responding to natural and man-made emergencies. Law enforcement jobs are highly stressful and require a great degree of professional skill, but they can also be highly rewarding.
Police Officer
FBI Agent
ATF Agent
DEA Agent
Deputy U.S. Marshal
Secret Service Agent
Wildfire Warden
Corrections
Corrections in the criminal justice system refers to a range of functions involving the punishment, supervision, and rehabilitation of individuals who have been accused or convicted of crimes. Jobs in the corrections field are available primarily in two settings: Institutional correction facilities (jails, prisons, and detention centers) and community corrections services (parole and probation departments, and in pretrial services).
Correctional Officer
Probation Officer, Parole Officer, or Correctional Treatment Specialist
Corrections Facilities Manager or Supervisor
Homeland Security
In the United States, the term "homeland security" broadly refers to the nation's effort to ensure its safety, security, and strength against terrorism and other foreign and domestic threats and to effectively respond to attacks when they occur. This includes protecting against both natural disasters and man-made emergencies. Most homeland security jobs are with agencies of the Federal Government.
Border Patrol Agent
Customs & Border Protection (CBP) Officer
Deportation Officer
Transportation Security Officer
Federal Air Marshal
CIA Agent
Forensics and Investigation
Forensics in the criminal justice context means the application of science (biology, chemistry, computer science, engineering, physics) to matters of criminal and civil law. Forensic professionals collect and analyze evidence to determine its relevance and ensure its admissibility in legal settings.Forensics work is detail-oriented and professionals must be able to conduct themselves in an accurate, methodical, and unbiased manner
Crime Scene Investigator
Digital Forensic Analyst
Criminologist
Forensic Artist
Detective or Criminal Investigator
Fire Investigator
Fraud Investigator
Postal Service Investigator
Private Detective
Background Screening Analyst
Private Security
The private security field encompasses a variety of private organizations and individual professionals providing a wide range of services, including private investigations, private security (guards and patrols), private alarm systems and monitoring, lie detection, and armored transportation. In most jurisdictions, workers in the private security field must be licensed and/or certified, and bonded.
Security Guard
Loss Prevention Manager
Security Coordinator
Bodyguard
Judiciary Services
Judiciary services ensure individual courtrooms and the larger court system run efficiently. Jobs are primarily with federal, state, and local governments performing tasks such as maintaining court dockets and records, sending out summonses and court orders, and overseeing jurors. Court reporters often work as independent contractors outside the courtroom, providing their services to private attorneys in depositions and other related proceedings.
Bailiff
Court Reporter
Court Administrator
Social Justice Services
Social justice services are those that build stronger communities through the promotion of equality, opportunity, and the welfare of its citizens. Social justice service professionals are most often employed by local, state, and federal government agencies, but they may also find employment opportunities with colleges, universities, and school districts, and even private organizations and businesses.
Victims' Advocate
Child Support or Custody Investigator
Discrimination Investigator
Restorative Justice Advocate
In Depth: Top Careers with Criminal Justice Degrees
The descriptions below will give you a good idea of what some of the most popular jobs in criminal justice are all about, including whether or not you'll need a college degree to qualify for them. We've listed these descriptions according to the level of education required, from least to most advanced. Salary and job growth figures are taken from the U.S. Department of Labor's Bureau of Labor Statistics (BLS) and growth rate figures are projected for 2016-2026.
Police Patrol Officer
Job Description
Police patrol officers perform general law enforcement duties for local departments and state agencies. Patrol officers wear uniforms and have regular patrols during which they watch for signs of illegal activities, conduct searches, and apprehend criminal suspects. They also respond to emergency and non-emergency calls within their communities.
Minimum Education Required
High school diploma or (in some cases) college coursework or associate or bachelor's degree. Academy training additionally required by most departments.
State License Required?
No, although a state license to carry a firearm may be required.
Professional Certifications
None.
Median Salary:
$61,380
(includes sheriff's patrol officers)
Est. Growth Rate:
7%
(includes police detectives)
Criminal Investigators & Special Agents
Job Description
Criminal investigators and special agents investigate suspected criminal activity and alleged violations of criminal law for federal, state, and local agencies to determine if sufficient evidence exists to proceed with prosecution. Job tasks include determining the scope of investigations, obtaining search and arrest warrants, searching for and collecting evidence, and preparing reports detailing investigation results.
Minimum Education Required
High school diploma or equivalent. Some departments or agencies require some level of subject-related college coursework or post-secondary certificate.
State License Required?
No, although a state license to carry a firearm may be required.
Median Salary:
$81,920
(detectives and criminal investigators)
Est. Growth Rate:
4.5%
(detectives and criminal investigators)
Private Detective or Investigator
Job Description
Private detectives and investigators provide a range of investigative services primarily for individuals, businesses, and attorneys. Services include performing background checks, collecting evidence of possible illegal activities by employees, proving or disproving allegations of marital infidelity, and helping to locate missing persons. Private detectives and investigators lack police authority and must conduct themselves with the same authority limits as private citizens.
Minimum Education Required
Typically a high school diploma along with several years of work experience. A college degree or coursework is required or preferred by some employers.
State License Required?
In most states.
First-Line Police Supervisor
Job Description
First-line police supervisors coordinate and supervise investigations into criminal cases and other police-related activities, such as preventing crime, protecting the public, maintaining law and order, and directing and controlling traffic. Police supervisors are also involved in the training of staff in proper work procedures, developing agency regulations and policies, and managing personnel.
Minimum Education Required
High school diploma. Some college coursework is usually needed.
State License Required?
No, except a valid state driver's license is required in some states.
Correctional Officer
Job Description
Correctional officers oversee prisoners in jails and prisons, as well as individuals who have been incarcerated while awaiting trial. Specific duties include enforcing institution rules for keeping order within facilities, supervising inmate activities, transporting and escorting inmates, searching inmates and facilities for contraband, and reporting inmate misconduct
Minimum Education Required
High school diploma. The Federal Bureau of Prisons requires a bachelor's degree or one to three years experience in a related field. Academy training is additionally required.
State License Required?
No, except a valid state driver's license is required in some states.
Median Salary:
$44,330
(correctional officers and jailers)
Est. Growth Rate:
-8%
(correctional officers and jailers)
Probation and Parole Officers
Job Description
Probation officers provide important social services to support rehabilitation efforts for law offenders who have been placed on probation instead of being incarcerated. Parole offices provide similar services to individuals who have been released from jail or prison, and are serving parole to facilitate successful re-entry into society.
Minimum Education Required
Bachelor's degree in criminal justice or closely-related major, such as social work or behavioral science.
State License Required?
No, but most probation and parole officers are required to complete a federal- or state-administered training program, after which they must pass a certification test.
Professional Certifications
No.
Median Salary:
$53,020
(probation officers and correctional treatment specialists)
Est. Growth Rate:
16%
(probation officers and correctional treatment specialists)
Postsecondary Criminal Justice & Law Enforcement Teachers
Job Description
Postsecondary criminal and law enforcement teachers teach college-level courses in criminal justice, corrections, and law enforcement administration. Specific tasks include giving lectures, preparing course materials (syllabi, class handouts, homework assignments, etc.), facilitating class discussions, evaluating student class work, papers, and other assignments, and preparing, administering and grading exams.
Minimum Education Required
Master's or doctoral degree preferred. In rare cases, some college coursework combined years of work experience is acceptable.
State License Required?
A teaching license is generally not a requirement for those teaching on the postsecondary level.
Professional Certifications
Some states require state certification of certain criminal justice training courses or programs.
Where Can You Earn a Criminal Justice Degree?
Criminal justice programs are offered at all degree levels: associate, bachelor's, master's, and doctoral. A criminal justice associate degree provides students with a foundational overview of the criminal justice system in preparation of entry-level positions in law enforcement (patrol and corrections officers, for example). Associate degree programs are usually two-years in length and are typically offered by community and vocational colleges.
Bachelor degree programs in criminal justice expand on the topics covered in associate degree programs. A bachelor's degree is often a prerequisite for parole and probations officer jobs, as well as most federal law enforcement positions. Graduate degree programs (master's and doctoral) prepare graduates for supervisorial and administrative positions with criminal justice agencies, as well as postsecondary academic positions in research and teaching. Both bachelor's and graduate criminal justice degrees are available at an ever-growing number of college and university campuses, both public and private, throughout the U.S.
Can You Earn a Degree in Criminal Justice Online?
Absolutely. Online criminal justice degree programs are plentiful, and like those available on college campuses, high-quality online criminal justice programs from fully-accredited schools are available at all degree levels. Online programs often feature both full and part-time study options to accommodate working professionals. Programs that offer accelerated curriculums are also popular online and can be completed in less time than standard programs, allowing students to graduate earlier and get a head start on their professional careers.
Visit our online criminal justice degree page to learn more about distance learning opportunities for criminal justice students.
Regardless of the specific area of the criminal justice world you're thinking about entering, there are a number of important core qualities and skills you will need in order to succeed. Some you'll learn in your degree program and on-the-job, while others you'll need to develop on your own. You don't have to wait until you get to school to start working on them, however. Here is our list of the top ten professional skills and personal qualities most commonly sought by employers when filling their criminal justice jobs:
Critical thinking
Decisions in the field come quick and can result in life-changing consequences. Criminal justice professionals must develop finely-honed cognitive skills to address high-pressure situations with the right in-the-moment choices. Critical thinking qualities include solid inductive and deductive reasoning, environmental perceptiveness and social awareness, and plain-old good judgment.
Personal and professional ethics
A clear and detailed understanding of legal and professional ethical standards, as well as a strong inner sense of right and wrong, is crucial to anyone with a career in criminal justice. Ethical violations can ruin an individual's credibility as a witness in court, end a career, and even result in criminal charges.
Physical fitness
Many criminal justice occupations are physically demanding, particularly those dealing directly with law breakers and members of the public in dangerous situations. Police and corrections officers, for example, must be able to run, climb, jump and exert physical force in the apprehension of offenders. Proper physical fitness is therefore a must.
Leadership
Strong and ethical leadership skills engender both trust and confidence with the public and peers, as well as recovering offenders. These skills are, of course, crucial for graduate-level degree seekers intent on moving into administrative and supervisory positions. However, criminal justice professionals in all occupations are expected to act as role models, both on-duty and off.
Empathy
At the foundation of any criminal justice job is public service, and that service requires the ability to understand and be sensitive to the problems and emotions of others. Empathy is necessary to providing useful resources and effective solutions through the belief that people have the ability to overcome challenges and improve their lives.
Active listening
Criminal justice jobs are people-person jobs, and those people are often in difficult and stressful situations. Whether you're in the field interviewing victims or witnesses, or in the office speaking with a client, understanding and responding to the actual needs of others encourages respect and trust, and leads to obtaining better and more relevant evidence.
Teamwork
The criminal justice system is a team effort. It simply doesn't function without the cooperation of individuals both within and among agencies. Criminal justice professionals must possess a clear understanding of their individual roles in the system, and competently carry out their designated duties while relying on their peers to do the same.
Computer competence
Modern criminology, like most everything else today, is firmly based in digital technology. Criminal justice professionals do not need to be computer scientists, but they must possess a solid foundation in computer proficiency in order to access criminal databases, fingerprint analysis and identification systems, crime mapping applications, and much more.
Conflict resolution
Criminal justice professionals deal with conflict-filled situations every day, so effective conflict resolution skills are an absolute requirement. Individuals must be able to quickly comprehend the conflict before them and apply the techniques necessary to neutralize tensions before they escalate into violence.
Written communication
Excellent writing skills are crucial for criminal justice professionals because, like it or not, producing written reports and other records are a major part of practically every job in the field. Writing must be clear, detailed, and – most importantly – legally enforceable and admissible in a court of law.
How Much Can I Make with a Criminal Justice Degree?
Median Criminal Justice Salaries by Occupation
Law Enforcement (Police and Detectives)
$63,380
Correctional Officers and Jailers (Federal)
$44,400
Immigration Officer (Department of Homeland Security)
$62,899
Forensic Science Technicians
$58,230
Private Detectives and Investigators
$50,090