Sponsored
publicservicedegrees.org is supported in part by advertisements. Featured programs and school matching are for institutions that compensate us. This compensation will never influence our school rankings, in-depth guidebooks, or any other information or resources published on this site.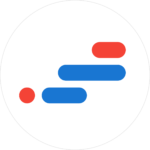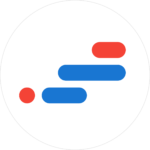 If you're looking to launch a new career in law enforcement or corrections, or seeking more responsibilities and better pay in your current job, Texas criminal justice schools offer programs that provide policy knowledge and social science skills needed to achieve your goals. This guide explores the criminal justice degree options available in Texas, highlights some of this year's top-ranked schools, and examines convenient online criminal justice degree programs in the state. Additionally, it examines job outlook and earnings trends for criminal justice graduates and lists key student resources. Read on to discover the best Texas criminal justice schools that meet your needs.
Best Criminal Justice Schools in Texas for 2024
Researching potential degree programs can be overwhelming, so we have compiled a list of some of the best criminal justice schools in Texas to help you get started. These schools offer quality, accredited programming with multiple pathways to completion, setting themselves apart from others. They provide the curriculum, flexibility, and student support necessary to jumpstart a career as a court official, law enforcement officer, or security specialist. Check out our ranking below to find out who stands out in 2023.
Texas Christian University

Based in Fort Worth, Texas Christian University (TCU) confers graduate and undergraduate degrees in the arts and sciences. Its Department of Criminal Justice and AddRan College of Liberal Arts extend several degree options for students interested in careers in corrections, law enforcement, and social science. Its campus-based undergraduate program requires 124 credits and includes core instruction in criminal justice along with electives in social work, sustainability, victimology, and cyberspace policing. All students complete an applied internship before graduation and many study abroad in London, Scandinavia, and Japan.
TCU delivers its master's program in criminal justice entirely online except for one two-day orientation session. Most students complete the program in just two years, progressing through study using a cohort model. Full-time faculty and experienced professionals facilitate all learning experiences. TCU also extends scholarship opportunities and career resources to its students, making it one of the best criminal justice schools in Texas.
Delivery:
Online
On-Campus
Part-Time
Full-Time
Undergraduate Programs:
Bachelor of Science
Minor in Criminal Justice
Graduate Programs:
Specialization Options:
General Criminal Justice
Leadership, Executive and Administrative Development

A public research institution established in 1899, Texas State University administers criminal justice programming at every degree level from its main campus in San Marcos. These comprehensive, campus-based offerings develop hard skills in social science research methods, criminal court procedures, and corrections. Housed within Texas State's Department of Criminal Justice and Criminology, each course of study qualifies students for work in asset protection, policing, research, rehabilitation counseling, and other fields.
The school's undergraduate program uses a traditional 4-year timeline and covers topics like juvenile justice, crime theory, and contemporary issues in law enforcement. Students can also complete optional internship experiences depending on their professional interests. At the graduate level, Texas State offers both a master's degree and a doctorate. Learners in the master's program complete 30-36 credits and choose from thesis or non-thesis tracks in research and executive administration. The doctoral program requires 51 credits and concludes with an original dissertation project that students defend before a faculty panel.
Delivery:
On-Campus
Part-Time
Full-Time
Undergraduate Programs:
Graduate Programs:
Master of Science
Doctor of Philosophy
Specialization Options:
Research Concentration
Executive Concentration
Generalist Concentration

Texas Woman's University (TWU) has advanced knowledge and learning in the liberal arts for over a century. Initially a state-supported women's college, TWU now operates a co-educational campus in Denton and offers a Bachelor of Science in Criminal Justice. The 120-credit program uses an interdisciplinary approach to develop knowledge in modern legal systems, social science research, and practices in corrections and law enforcement. The curriculum includes core courses in sociology and constitutional law and electives in comparative justice, crime investigation, and cultural anthropology.
TWU boasts flexibility in delivery, giving students the option to choose hybrid, in-person, or online learning formats. Online courses use intuitive and interactive tools for an enhanced overall experience. The school welcomes new and transfer applicants and administers a plan of study that moves from general education requirements through core major instruction and culminates in capstone components. In most cases, this means internship placements at regional law offices, government agencies, and law enforcement departments. Graduates of TWU's program often find work as court clerks, investigators, and arbitrators.
Delivery:
On-Campus
Hybrid
Online
Part-Time
Full-Time
Undergraduate Programs:
Specialization Options:
Top Online Criminal Justice Degree Programs in Texas for 2024
Unlike many other disciplines, you can earn an online criminal justice degree in Texas without ever traveling to campus. Online criminal justice degree programs typically deliver course content using synchronous tools on a regular, structured schedule or through asynchronous platforms that make material available at students' convenience. If you're unsure you want to completely forgo face-to-face contact, plenty of schools offer hybrid options that combine online coursework with in-person learning.
Learn more about this year's top-rated online criminal justice degree programs in Texas by reviewing our rankings list below.
About the ranking
College Ranking Methodology
Generate List of Eligible Schools and Programs
To be eligible for this ranking, schools were required to meet the following criteria based on government data provided by The Integrated Postsecondary Education Data System (IPEDS).
Institutional accreditation from an organization recognized by the U.S. Department of Education.
At least one program in the subject area offered partially or fully online.
Career placement and academic counseling services.
Assign Weightings
After generating the list of eligible schools, the STEPS data team then assigned weights and ranked schools based on their performance in a variety of key categories. Affordability metrics received the heaviest weightings, followed by online learning and academic quality metrics (equally weighted).
Affordability
Relative cost of attendance compared to peer schools on the list. Based on in-state tuition for undergraduate students per academic year.
Percentage of students who receive institutional financial aid (directly from the school).
Average amount of institutional financial aid awarded.
Online Learning
Number of online programs in subject area self-reported by school to the U.S. Departmen