Sponsored
publicservicedegrees.org is supported in part by advertisements. Featured programs and school matching are for institutions that compensate us. This compensation will never influence our school rankings, in-depth guidebooks, or any other information or resources published on this site.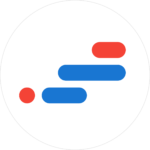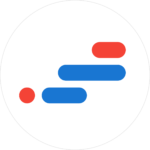 Are you interested in the inner workings of the criminal justice system? Do you want to be part of a fulfilling career that helps to ensure the safety of individuals and communities? Are you a criminal justice professional looking to advance in your career? Whatever your motivation, Florida's top criminal justice schools offer programs that can help you maximize your potential. Keep reading to learn more about these schools and the undergraduate and graduate degree programs they offer, as well as information on potential career paths and earning potential after graduation.
Best Criminal Justice Schools in Florida
If you're searching for a criminal justice school in Florida, it's likely that you're interested in the quality of the curriculum and faculty, program costs, and available resources such as financial aid, academic support, and professional networking opportunities. To simplify your search, we've compiled a list of the best criminal justice schools in Florida based on these factors. The following schools have been handpicked based on the qualities you care about most; keep reading for detailed descriptions of some of the standout schools that made our list.

When students enroll at Saint Leo University, they benefit from classes taught by faculty members with decades of criminal justice experience—working as detectives, FBI advisors, crime scene investigators, and local or federal agents. Students at this top criminal justice school in Florida get firsthand accounts of what it's like to work in some of the most challenging scenarios—from hostage negotiation to interrogation to sex trafficking investigations.
Saint Leo offers degrees on the graduate and undergraduate level. Undergraduates at this criminal justice school in Florida who are preparing for entry-level jobs enroll in the school's associate and bachelor's programs, while those who are on a more advanced level in their careers enter the master's and doctoral programs. Also, students tailor their education based on their interests and goals by choosing one of the school's specializations, such as corrections, homeland security, legal studies, and forensic science. Most programs are available online or on campus, with the exception of doctoral degrees, which are only offered online.
Delivery:
Undergraduate Programs:
AA in Criminal Justice
BA in Criminal Justice
Graduate Programs:
MS in Criminal Justice
Doctor of Criminal Justice
Specialization Options:
Criminalistics
Homeland Security
Clinical Criminal Justice
Behavioral Studies
Corrections
Criminal Investigations
Critical Incident Management
Forensic Science
Legal Studies
Education
University of West Florida

The University of West Florida (UWF) offers a bachelor's degree in criminal justice that focuses on criminology, the courts, policing, and corrections so students learn the nuts and bolts of how the system works—from its policies to its practices. Students at this top criminal justice school in Florida can minor in forensic science or juvenile justice to become experts in these areas. On the graduate level, UWF offers an MS program that is a combination of coursework and an internship or thesis.
The Department of Criminology and Criminal Justice is dedicated to students' success inside and outside of the classroom at this criminal justice school in Florida. When people enroll, they enjoy the benefits of small classes that allow for individualized attention and engaging discussions. Outside the classroom, students participate in internships and research opportunities that help to enhance their learning and provide practical skills that employers expect. Also, the department offers academic and needs-based scholarships to undergraduate and graduate students.
Delivery:
Undergraduate Programs:
BA in Criminal Justice
Certificate in Intelligence Analysis
Graduate Programs:
Specialization Options:
Forensic Studies
Juvenile Justice
Clinical Criminal Justice

The University of Tampa offers a bachelor's degree in criminology and criminal justice that is designed to prepare students for graduate study. The curriculum at this top criminal justice school in Florida includes coursework covering law and justice, forensic science, criminal investigation, and corrections. Students are encouraged to participate in internships, which are provided in law enforcement, corrections, courts, safety and security, and law office settings.
This criminal justice school in Florida also has a bachelor's degree in forensic science—accredited by the Forensic Science Educational Programs Accreditation Commission—which trains students for positions in scene investigation, forensic firearms examination, fire debris analysis, forensic toxicology, and forensic biology. When students complete this degree, they understand the legal and scientific principles of the forensics field, forensic methods and instruments, data collection and interpretation, and forensic science ethics.
Delivery:
Undergraduate Programs:
BS in Criminology and Criminal Justice
BS in Forensic Science
Graduate Programs:
MS in Criminology and Criminal Justice
Specialization Options:
Criminal Investigation
Criminology and Criminal Justice
Clinical Criminal Justice
2024's Top Online Criminal Justice Degree Programs in Florida
Many Florida colleges and universities offer online and hybrid degree options, which are an excellent alternative to traditional programs for students whose work and family commitments don't allow them to participate in traditional on-campus studies. Programs may be offered entirely online, but in some cases, schools offer hybrid classes that require students to travel to campus for certain coursework. No matter what format programs use, students receive the same quality education that traditional students enjoy at the best criminal justice schools in Florida.
For more information about what you can expect when you enroll in online programs, review our main guide to online criminal justice degrees, where you can find schools around the country. Keep reading to discover the top-ranked criminal justice schools in Florida offering flexible online degrees. We ranked schools based on features students care about most, including affordability, academic quality, support services, and scheduling flexibility.
About the ranking
College Ranking Methodology
Generate List of Eligible Schools and Programs
To be eligible for this ranking, schools were required to meet the following criteria based on government data provided by The Integrated Postsecondary Education Data System (IPEDS).
Institutional accreditation from an organization recognized by the U.S. Department of Education.
At least one program in the subject area offered partially or fully online.
Career placement and academic counseling services.
Assign Weightings
After generating the list of eligible schools, the STEPS data team then assigne