Scholarships and Resources for Jewish Students
From academic resources and Jewish advocacy to financial aid and public service scholarships, get the help you need to pay for college, find success in the classroom, and turn your degree into a rewarding career.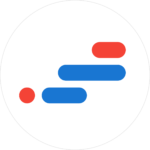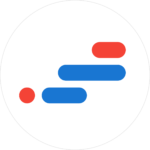 When it comes to college, students need a hand once in a while. It could be something as big as an academic scholarship or as small as an introduction to the right mentor. Resources and scholarships can make a huge difference, and the great news is, they are available to students of all genders, races, and nationalities. Yet for this guide, we're focusing on Jewish students. It's important to make sure that all communities have equal access to numerous types of college aid to maximize both diversity and representation. Here are over 25 scholarships and resources for postsecondary students who identify as Jewish.
Scholarships & Grants for Jewish Students
Scholarship opportunities for Jewish students tend to reflect the values of service to others, community and leadership, and academic excellence that are so central to the Jewish faith and culture. Local chapters of national organizations, such as the National Council of Jewish Women, may sponsor scholarships in addition to those specifically listed below.
General Scholarships & Grants
Scholarships & Grants in Public Service
Student and Career Resources for Jewish Students
Jewish students will find resources to help them at every stage of their higher education. Jewish campus organizations offer scholarship and grant resources in addition to social and networking opportunities. Career and advocacy groups provide Jewish students with volunteer and community service programs, pathways to employment, and professional development and support.
Financial Aid
Federal Student AidA great place to start when you are considering your options for paying for college is the government's federal student aid site. It lays out all your financial aid options and the differences between them. It is also where you can find the FAFSA form that will be required by schools, as well as certain grants and scholarships.
Jewish Free LoansLocal chapters of the Jewish Free Loan society offer interest-free student loans. Loans are available for vocational training, undergraduate, and graduate education. Requirements may vary by chapter.
Jewish ScholarshipsHillel International's Jewish Scholarships Portal has links to thousands of Jewish scholarship programs.
Public Service Loan ForgivenessWorking in public service can make you eligible for federal student loan forgiveness. To qualify, you must work for a government or non-profit organization, a 501(c)3. AmeriCorps and Peace Corps volunteers are eligible as well. Just be aware that not all FFEL and Perkins loans qualify for forgiveness. Private loans also do not qualify for forgiveness.
U.S. Department of Labor Scholarship FinderScholarship Finder allows you to search through over 8,000 scholarships using keywords and filters. Scholarships, fellowships, grants, and other financial aid awards are included. Some scholarships are specifically targeted to students' interests or fields of study, including scholarships for public service degrees.
Professional Development and Networking
Alpha Epsilon PhiAEPhi is a national Jewish sorority committed to community service and philanthropy. AEPhi awards scholarships to undergraduate and graduate students. These include the Ruth Bader Ginsburg Scholarship for second year law students and the Dana Parkans Katz Scholarship for education or math majors. AEPhi also offers networking and volunteer opportunities.
Alpha Epsilon PiAEPi is a largest Jewish fraternity with chapters on over 175 campuses. As a social organization, AEPi espouses the values of brotherhood, social awareness, Tzedakah, and support for Jewish communities including Israel. AEPi also provides scholarships and networking opportunities to members.
Chabad on CampusChabad Houses offer weekly Shabbat dinners as well as trips and programs for Jewish students. Described as a "family on campus," Chabad Houses can ease the transition to college for Jewish students. Chabad Houses can be found on campuses across the country.
Hillel InternationalHillel is the largest and most well-known campus organization for Jewish students with a presence on more than 550 campuses. Hillel's strong commitment to social justice connects Jewish students with opportunities for service. Programs like Alternative Spring Break truly give Jewish students the chance to change the world through service and social justice projects in 40 countries.