What Can You Do with a Fire Science Degree?
By pursuing a degree in fire science, you'll be opening up career opportunities in a wide variety of fast-growing fields. With degrees available at all levels, students can choose from quick routes into the profession or pursue a graduate degree. So, if you've always had a passion for public safety and want to expand your knowledge and gain practical training, learn what you can do with a degree in fire science today.
Sponsored
publicservicedegrees.org is supported in part by advertisements. Featured programs and school matching are for institutions that compensate us. This compensation will never influence our school rankings, in-depth guidebooks, or any other information or resources published on this site.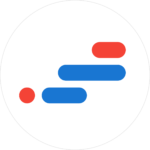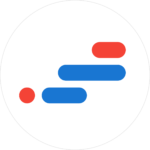 A degree in fire science can position you for a variety of career opportunities that help prevent fires, reduce fire hazards, and ultimately save lives. In 2018, U.S. fire departments responded to approximately 1,318,500 fires that resulted in nearly 4,000 civilian deaths and $26.6 billion in property loss. More fire science professionals are needed to decrease these numbers and protect our communities.
Although it may sound like an overly specialized or pigeon-holed degree, fire science programs can prepare you for jobs beyond firefighter roles. In fact, you can take on many different types of managerial and supervisory roles in various industries. The degree also allows professionals interested in public safety and fire management to develop specializations in areas such as emergency medical services, fire and arson investigation, fire engineering, or paramedic care. With all of these different paths toward a career in the field, let's find out what you can do with a fire science degree.
What Jobs Can You Get with a Fire Science Degree?
Degree-seekers can take advantage of a variety of programs at the associate, bachelor's, master's, and even doctoral levels. The type of job that a professional can pursue after training depends on their degree and level of experience. Here are some of your employment options after graduation depending on degree level.
What Can You Do with an Associate Degree in Fire Science?
Available both online and in-person at community colleges, junior colleges, and universities, the associate in fire science provides learners with a strong foundation in essential topics in the field. Associate-level curricula vary among programs, but major topics they usually cover include fire behavior, emergency tactics and fire suppression, disaster and fire defense planning, hazardous materials management, and scientific approaches to fire investigation and protection. In addition to major-specific classes, you will also need to complete some general education classes. Associate degree learners usually complete at about 60 credit hours to graduate in four semesters. Below are some of the top careers you can pursue with an associate degree in fire science.
| | Median Salary | Job Description |
| --- | --- | --- |
| Deputy Fire Chief | $87,829 | These professionals supervise and coordinate emergency responses, provide training, manage other firefighters, and conduct trainings. |
| Fire Captain | $69,303 | Fire captains are responsible for the supervision of their department's firefighters. Captains usually work 24-hour shifts and are responsible for fire supersession, emergency response, and rescue operations. |
| Manager of Client Services | $68,513 | These professionals are responsible for communication and customer service in a fire department setting. |
What Can You Do with a Bachelor's Degree in Fire Science?
A bachelor's degree in fire science helps you diversify your career options and skillset while increasing your earning potential. Bachelor's degrees typically require about 120 credit hours and take full-time students four years to complete. These undergraduate programs include more hands-on training than associate programs, and usually require pupils to complete an internship.
Bachelor's students follow a rigorous curriculum that focuses on essential topics for entry- and mid-level careers in the field, including classes in firefighter safety, fire prevention, code inspection, and firefighting strategies and tactics. Possessing a bachelor's degree also better positions you for leadership roles and career advancement after gaining some work experience. Here are some popular job tracks for bachelor's degree-holders.
| | Median Salary | Job Description |
| --- | --- | --- |
| Safety Manager | $70,366 | Safety managers ensure workplace safety while reducing injury and related legal issues and usually split their days overseeing projects and doing administrative work. |
| Fire Chief | $78,758 | Fire chiefs are responsible for providing managerial and administrative direction within the fire department. |
| Firefighter | $47,972 | Firefighters work for cities, counties, and other government and private organization to protect communities from various disasters including fires. Learn how to become a firefighter with our guide. |
| Fire Sprinkler Designer | $60,306 | Fire sprinklers are a crucial part of workplace and building safety. Fire sprinkler designers design and implement these systems in both commercial and residential environments. |
| Fire Protection Engineer | $75,382 | These professionals work in companies that specialize in architecture, engineering, construction, and environmental issues. |
| Fire Marshal | $60,997 | Fire marshals work for fire departments to ensure that organizations comply with local, state, and federal safety regulations. |
| Environmental Health & Safety Manager | $82,303 | These professionals help companies assess the risks in any given field and ensure that departments within a company are adhering to safety standards. |
What Can You Do with a Master's Degree in Fire Science?
Building on the foundation that students develop throughout undergraduate studies and on-the-job experience, the master's degree in fire science helps you further refine your skills and better prepares you for leadership and administrative roles. Most full-time students need two or three years to finish their master's degree. Courses in these programs will help you further explore management techniques, finance, and leadership strategies. Graduate programs in this area of the field may have varying titles such as MS in fire science, fire management, general fire engineering, fire protection engineering, and arson/incident investigations. Additionally, like other master's programs, you will be able to develop an area of specialization. Below are some top career paths for fire science master's degree-holders. To learn more about earning a degree in fire science, check out our degree page.
| | Median Salary | Job Description |
| --- | --- | --- |
| Safety Consultant | $62,844 | Safety consultants can work in factories, medical facilities, schools, and constructions sites and work to inspect property and machinery for safety. |
| Fire Chief | $78,758 | Fire chiefs are responsible for managerial direction within a fire department. They act as leaders and are responsible for coordinating fire programs, action plans, and supervising building inspection for fire hazards to ensure safety standards. |
| Fire Inspector | $50,939 | Fire inspectors are responsible for ensuring that buildings are compliant with fire codes and laws and issue permits and investigate fire origins. |
Where Can I Work with a Fire Science Degree?
All communities need professionals ready to respond to fires, natural disasters, and other emergencies. Graduates from fire science programs can find firefighting and related careers nearly anywhere in the country. Professionals in this field are often employed by local governments, airports, large production facilities like factories, insurance agencies, fire safety technology companies, public safety agencies, and more. Because of regional climate differences and changes in the landscape, the demand for firefighters varies among states in the U.S., so it's important to consider your location when researching roles. Here's a detailed look at some of the most popular careers for professionals with formal training in fire science.
Fire Department
According to the National Fire Protection Association, there are approximately 370,000 career firefighters working in approximately 29,705 fire departments in the U.S. In addition to fighting fires on-the-ground, these professionals also serve as educators, disaster preparedness leaders, and medical responders. Firefighters who work in fire stations are on-call and must respond to a variety of emergencies at a moment's notice.
Local Government
Fire science degree-holders who work for their local governments may have similar responsibilities as those who work for fire departments. They help control and extinguish fires within their jurisdiction, rescue victims from burning buildings and hazardous sites, and administer first aid as needed. Whether working as a firefighter, fire engineer, fire captain, or other governmental role, fire science professionals are directly tied to city managers, mayors, and county executives in terms of local policies and budgeting for firefighting efforts.
Fire Sprinkler Design
These professionals develop the best ways to install efficient fire sprinkler systems that meet both legal and industry standards. In order to develop these specialized systems, they often work with advanced technology, read blueprints and floor plans, and take advantage of CAD software. Depending on the role, professionals with training in fire sprinkler design may take care of sprinkler installation, building inspection, sprinkler maintenance, and general maintenance of related equipment such as underground pipes, hoses, and pumps. Since fire sprinklers are required in so many different types of public and private buildings, there is a big demand for these specialized fire science professionals.
Public Safety
Fire science professionals who work in the public safety sector have an advanced understanding of fire prevention, public fire safety, and disaster planning. These professionals also tend to have additional training in emergency response or hold an EMT certification. Jobs in this area of the field tend to fall in categories such as pre-fire planning, fire code enforcement, building inspection, and fire prevention equipment sales.
Insurance Agency
In some cases, professionals with training in fire science can find employment with insurance agencies or brokerage companies. With this specialized training, these professionals are uniquely qualified to assess fire damage and estimate fire risk. Since location affects the demand of fire professionals, insurance agency-related fire science jobs are more likely to be located in areas that are more susceptible to wildfires.
Where Can I Earn a Fire Science Degree?
With fire science degree programs available at community colleges, universities, four-year colleges, and trade schools, you can find an online or in-person program that fits your personal and professional needs. Some programs may use different titles for their fire science degrees or offer fire science specializations under more common degree titles. Some of the more common alternative titles for fire science degrees include fire and emergency services, fire administration, emergency services, fire and emergency administration, fire services administration, and fire and safety engineering technology. With this in mind, be sure to carefully investigate degree offerings to make sure that a particular program can prepare you for your desired career path.
Can You Earn a Fire Science Degree Online?
Fire science degrees are available online at the associate, bachelor's, master's and doctoral levels. Many students enjoy pursuing their degrees remotely, as online programs offer several perks that traditional on-campus programs do not. For starters, remote students pursuing a degree in fire science often save money by avoiding costly commutes to and from campus. Additionally, students pursuing a degree online may be able to continue working while completing their fire science degree, since online classes are often quite flexible or self-paced. While some fire science programs offer most of their classes entirely online, you may still need to participate in an in-person internship to complete the program.
What Skills Will I Learn from a Fire Science Degree?
Hands-on firefighting skills
All students in fire science learn the basics of fire extinguishment, rescue procedures, and fire behavior.
Emergency response techniques
From CPR to first aid, professionals in fire science can develop essential emergency response skills that are universally important across the country.
Fire inspection and code review
Even if a fire science professional is not employed as a fire inspector or fire investigator, students pursing these degrees develop a keen eye for fire safety hazards and understand the basics fire suppression equipment and fire hazards.
Communication and organization
In a fire science program, you learn how to effectively communicate with professionals in your field and pedestrians. These skills are particularly important for firefighters, professionals in leadership roles, and emergency responders.
Evidence analysis and crime inspection skills
Fire investigators often need to work with law enforcement and other professionals to determine the origins of fires or to prevent future fire hazards. Specialized training in fire science can help you understand explosive materials, building plans, and arson criminal cases.
Interviewing skills
Firefighters, emergency responders, and other specialists in the field often need to interview pedestrians and fire victims to carry out their day-to-day job duties.
Teaching and training skills
Firefighters and other professionals with fire science training often find themselves in instructor roles in public settings, primarily offering fire safety training.
Crisis management skills
Depending on the degree level, more advanced fire science students will develop leadership and organizational skills focused on crisis management and large-scale emergency response.
Critical-thinking and decision-making skills
Fire science programs train students to think on their feet and use logic to determine the best approaches to handle fire hazard and safety issues.
Leadership and personnel management skills
Students pursuing advanced degrees in fire science may have the opportunity to prepare for specialized administrative and leadership roles in the field.
Resources
These resources can help interested students find even more information on fire science degrees and careers.
National Fire Protection Association
This professional organization serves as an excellent resource for members to obtain the latest news in the field, take advantage of professional networking events, and locate new career opportunities.
National Institute of Standards and Technology
This government-sponsored website provides a list of resources related to fire research, fire safety, firefighting tactics, and protective equipment.
National Park Service, Fire Response and Prevention
Students and professionals can use this site to learn more about fire preparedness, wildfires, and the NPS's ongoing projects to battle fires within park boundaries across the U.S.
U.S. Fire Administration
As part of the Department of Homeland Security's Federal Emergency Management Agency (FEMA), the U.S. Fire Administration offers a variety of online resources for students and professionals interested in fire service training, professional development opportunities, the latest fire prevention tactics, and fire science-related research grants.