How to Get Hired or Go to College After Incarceration
Resources and expert advice for rejoining your community, advancing your education, and finding employment as a formerly incarcerated person.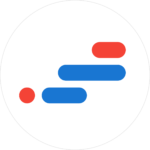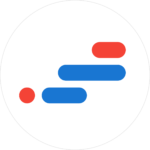 Sean Walsh
As a teenager, Sean Walsh was often in trouble with the law. Entrenched in alcoholism, substance abuse, and depression, Sean needed a change. He found it through his faith and his knowledge of construction. Opening Walcraft Cabinetry served not only as his saving grace, but as a beacon to others with a history of incarceration. Today Sean is the leader of Walsh Built Homes and Walcraft Cabinetry, two companies that are now known for providing much-needed second chances to those who seek out a better life.

People who are returning to their communities after being incarcerated are likely eager to hit the ground running the moment they are released. But the unfortunate truth is that it's an uphill climb. Because of issues like the school-to-prison pipeline, many formerly incarcerated individuals have never had the opportunity to attain high levels of education, making the path to a productive career incredibly challenging. According to a Prison Policy Initiative report, over half of those formerly incarcerated hold only a high school diploma or GED, while a quarter hold no credential at all – contributing to a 27% unemployment rate among those released from prison.
What's someone to do when faced with such long odds for earning a better education, getting the training they need, and finding a good job after serving their sentence? Fortunately, there are many resources designed to help people with criminal records get back on their feet. This guide showcases these valuable resources and provides expert advice for getting hired, going to college, and making the most of the next chapter of your life.
Where to Find Nearby Reentry Assistance Programs
No matter where you live in the nation, there are public and nonprofit programs that provide a variety of services to help you successfully rejoin your community and get the essentials taken care of. Go to the following sites to find housing, food, job search, and other reentry assistance programs near you.
Federal Programs People with Criminal Backgrounds Should Know About
To help offset the inherent prejudice against job applicants with criminal backgrounds, the federal government has created the following employment programs. They are designed to remove any perceived risk of hiring formerly incarcerated applicants and convince employers to give them a fair chance.
1. Work Opportunity for Tax Credits (WOTC)
This federal program targets those from certain groups who face significant barriers to employment, including those who have been convicted or a felony or released from prison after the conviction. The credit is paid to the employer as an incentive for giving a person from these targeted groups an opportunity to work.
2. The Federal Bonding Program
This program provides fidelity bonds for "at-risk" job seekers. The bonds cover the first six months on the job at no cost to the employee or employer. The bonds serve as a "safety net" for the employer as protection against fraudulent or dishonest acts.
3. Fair Chance Pledge and Fair Chance Employers
The Fair Chance Pledge, taken by employers across the nation as part of an Obama-era initiative, aims to reduce or eliminate barriers to reentry into the workforce. Employers who take the pledge agree to promote fair hiring practices, including delaying criminal history questions until later in the hiring process or ensuring job training is available to those with criminal records.
8 Essential Tasks Before Applying for Jobs or School
Those who have been recently released from incarceration might be ready to apply for a job or school right away. However, some essential tasks must be taken care of first, such as getting the proper paperwork, establishing a permanent address, getting a new phone number, and more.
Get a driver's license or another form of ID.
In many cases, a driver's license has expired by the time a person is released. They can restore the license for a small fee, or if it has been a certain number of years since the lapse, they might have to take the test again. For some, their license was revoked due to their crime, such as a felony DUI. In that case, they will have to petition the court to reinstate the license.
If it is a simple matter of issuing a new license, it can be done at the local county courthouse, where you will be walked through the procedure. Reinstatement of a revoked license is much more complicated and will require the services of an attorney.
Establish a permanent address.
In many states, getting a driver's license or another form of ID requires proof of permanent residency. Proof of permanent residency can often include presenting a utility bill in your name at that particular address, a copy of the lease agreement, or a fellow resident signing an affidavit stating you live at the residence. Establishing a permanent residency can take a matter of weeks or months, depending upon the rules of the particular agency you're working with.
Figure out transportation.
Getting to and from school or work can be difficult without a vehicle. Look into local bus lines, trains, subways, and other forms of public transportation. Many areas have taxi companies with round-the-clock schedules. Purchasing or borrowing a vehicle from a friend or family member is also an option.
Establish court-ordered requirements.
Upon release, there are likely some court-ordered requirements to meet, such as attending counseling sessions, meeting with a parole officer, or something similar. The court ordered requirements will be clear in how much time you have to complete them. Look at the paperwork you were given upon release; if you're not sure, contact your attorney, parole officer, or another officer of the court who can help you.
Get a new phone number.
Having a phone number where potential employers can reach you is a vital part of getting a job. Cell phone plans can be expensive. Look into the possibility of getting on a plan with a family member or using some other form of phone service, such as a number through Skype or other messenger services.
See if you qualify for public assistance.
Formerly incarcerated people might need some assistance to get back on their feet. Shelters can help provide meals in the short term, but some might need to look into public assistance. The rules about public assistance for the formerly incarcerated vary depending upon the program. Talk to a public service office, a social worker, or a government agency (such as SNAP) to determine whether you qualify for public assistance and how to get it.
Get healthcare coverage.
Like many Americans, figuring out how to pay for healthcare as a formerly incarcerated person can be challenging, especially for those who have medical conditions that need regular treatment and medications. Look into coverage through the Affordable Care Act as soon as you can, as you may be eligible for a subsidized health care plan. It's also a good idea to speak to a human services representative about other options. The Department of Human Services, or DHS, is a great place to begin).
Consider substance abuse or sobriety counseling.
Many individuals coming out of prison went in due to issues with substance abuse. It's important to get counseling immediately upon release, including finding support groups to keep you from relapsing. Contact your local social services division to learn more about community programs, and to get referrals to a professional substance abuse counselor or social worker.
How to Get Job-Ready While Incarcerated or on Parole
There's no reason incarcerated individuals have to wait to get a jumpstart on their education and prepare to rejoin the workforce. Inmates and parolees can take advantage of many education programs and job planning resources well before they move back into their community. Let's take a deeper look into some of the tools available to get job-ready:
GED programs.
GED programs are quite common in prison; according to the U.S. Department of Justice, at least 70% of federal and state inmates earned their GED while incarcerated.
Free educational programs.
Numerous educational programs are available for inmates, all of which provide some new knowledge or skill that can come in handy upon release. Examples include literacy classes, library services, and wellness education.
Vocational and technical training.
Some prisons offer hands-on technical training that can provide a boost to a resume upon release. Some of these training programs culminate in certificates that can be used to help with entry into a skilled profession.
College classes.
Many colleges offer classes to inmates through distance learning. Those who have regular access to a computer can take these courses to build up college credit. However, keep in mind that students must usually fund their education when taking this route.
Khan Academy and similar programs.
Those who want to learn new things or brush up on the education they already received can go to the internet for free programs. Khan Academy is a good example of education available for free.
Career counseling.
Sessions with a professional counselor, either one-on-one or in a group setting, might be a requirement for parolees. However, it's also a good idea for those who have not been ordered by the court to be there.
Tips for Getting Hired as a Formerly Incarcerated Individual
The question "Who will ever hire me?" is one that many people with a justice-involved past ask. The answer: Many good companies are looking for someone with your potential. Here are some tips to help you get to that job and a steady paycheck.
Network like crazy
Networking should begin even before you're released. Talk to correctional officers, parole officers, correctional counselors, and others who might be able to put in a good word on your behalf. Once released, take advantage of resources available to you, and network with all of them.
Know your rights
Employers can ask about your criminal history, but they can't use the information in a discriminatory way during the hiring process, according to the U.S. Equal Employment Opportunity Commission. Employers must ask for your permission before doing a background check, must give you a copy of the report and a summary of your rights, and must send you certain notices if it chooses not to hire you based on the content of the report.
Many states and cities have also adopted "Ban the Box" laws, which prohibit employers from asking about a candidate's criminal background until after an offer has been made. A new federal law will soon follow suit. Under the Fair Chance to Compete for Jobs Act of 2019, which goes into effect December 2021, all federal agencies and private employers who contract with the federal government must delay criminal background checks and questions until after a conditional offer has been made.
Create the "why you should hire me" list
You learned a lot through your legal troubles. You've changed since then, and now you're ready to make a serious push for success. You want to lead a life that's an example to others. Those are just a few of the points you can make as to why someone should hire you. What other reasons can you think of? Put them in a list and memorize it so you can talk about it at a moment's notice.
Look the part
It's important to have at least one set of "interview clothes" that look great, fit well, and will allow you to make a professional first impression. Places like Dress for Success or Career Gear can help; you can also look to thrift stores for inexpensive, high-quality items that will look great for an interview.
Learn the interview basics
It may have been a while since you interviewed, so it's important to brush up on the basics. Always arrive on time, smile, shake hands and say hello. Dress well, always maintain good eye contact (but don't stare), and remember to thank the interviewer at the end of the session. Finally, always answer all questions fully and honestly – that will help make a great impression.
Be easy to contact
In addition to making sure an employer can reach you by phone, make sure you can also check email regularly. The local library will have computer access for free.
Don't give up
The road to employment can be long and challenging. Remind yourself that it's a process, and every employer that passes on your application is allowing you to find something even better. Stay the course – you will find the employment you need!
FAQs and Advice on Attending College or Trade School After Incarceration
Attending college is a dream for many, but for those who have been incarcerated, that dream is much more complex. What will it take to get in? Will my criminal history be a problem? Will I be welcomed on campus? Here are some of the answers to the important concerns for college hopefuls.
Where can I get help with college and financial aid applications?
Financial aid and admissions officers are there to help potential students, no matter their prior record. You can also speak to a social worker, your parole or probation officer, or advocacy groups that help those who have been incarcerated.
Am I required to disclose my criminal history in college applications?
That depends on the school. If the school does ask, always be truthful in your answers. A criminal history doesn't necessarily mean an automatic disqualification.
Can I still live on-campus?
Possibly, but it depends on the school and the type of conviction. Many schools conduct background checks on those who will be living on campus. A certain conviction could disqualify you from living there.
How will I pay for college tuition?
While there are some restrictions placed on those who are currently incarcerated, most of those will lift upon release. To learn more, check out the next section on financial aid and scholarships.
How will I adjust to the rigors of college life and avoid a relapse into criminal behaviors?
This is a question every person who has been incarcerated should ask because it shows they are determined not to make the same mistakes. There are many resources to help you, including support groups, counseling services, on-campus mental health options, and so much more. Be open and honest with college faculty and staff about your need for support; they will help ensure you find what you need.
Financial Aid and Scholarships for Students with Criminal Records
There's no doubt college is expensive, and almost everyone wonders how they are going to pay for it. This issue can be especially worrisome for formerly incarcerated individuals. Fortunately, upon release, most eligibility limitations are removed. Those with drug-related or sexual offense convictions will have stronger financial aid eligibility restrictions.
Let's take a closer look at some of the more common financial aid options below. Visit StudentAid.gov to learn more about federal financial aid for those who are or have been incarcerated, and learn more about funding opportunities by reading STEPS' guides to financial aid and scholarships.
| | Amount | Who is Eligible? | How to Apply |
| --- | --- | --- | --- |
| Pell Grant | Currently up to $5,920 per year | These awards are for undergraduate students who have not yet earned a degree. This is not available to those who are currently incarcerated. Former inmates who have been convicted of a sexual offense and are subject to an involuntary civil commitment are also ineligible. | The Pell Grant can be obtained by filling out the Free Application for Federal Student Aid (FAFSA®). The FAFSA® will be required for most awards a student can receive. |
| Federal Work-Study | Varies | This is offered to students with financial need; it allows them to work part-time on campus to earn money toward their education and basic living expenses. Though those who are incarcerated in a federal or state institution are eligible, the logistics of the situation means they likely will not be awarded work-study. | Potential students must fill out the FAFSA® to determine whether they qualify for federal work-study. |
| Federal Supplemental Educational Opportunity Grant | Between $100 and $4,000 per year | This is awarded to undergraduate students at participating schools. These grants are given to those who are also eligible for Pell Grants. | As with most funding on the federal level, the FAFSA® is the only way to apply. |
| Federal Student Loans | Up to $12,500 per year for undergrad, and up to $20,500 per year for graduate students | Federal student loans are offered to most students at most colleges. Those who are incarcerated are not eligible for student loans. | The FAFSA® is the first step toward the federal loans; after that, it's a matter of speaking to a financial aid advisor concerning how much you are eligible for and how to receive it. |
| Employment and Training Administration Grants | Varies | This division of the Department of Labor allows grants for those who are seeking reentry after incarceration. This program works in conjunction with local community opportunities. | Speak to your local college or vocational school about this particular grant; is it possible in your area, and if so, are you eligible? |
| Scholarships | Varies | Eligibility for scholarships varies, but several options do not request information on criminal history. Some schools, such as Adams State University or Wheaton College, offer scholarships specifically for formerly incarcerated students. | Start by filling out the FAFSA®, then check with your potential school about scholarship opportunities. When seeking out scholarships, pay close attention to the rules; if they do not request information about criminal history, you might qualify. |
Who Helps Formerly Incarcerated People with Successful Reentry?
Moving back into society can seem quite daunting. The good news? You're not doing this alone. Many professionals have made it their life's work to assist those who are looking to make a fresh start.
Social workers
How Do They Help?
Social workers help individuals with issues in their day-to-day lives, as well as help with mental, emotional or behavioral issues. They can help the formerly incarcerated by connecting them with the resources they need most.
How Do I Find One?
Social workers are employed everywhere from prisons to addiction treatment facilities to social service organizations. The odds are great that you'll work with one at some point during the criminal justice process.
Psychologists, psychiatrists, and other counselors
How Do They Help?
These professionals are highly trained in helping others with mental and emotional issues. Some might focus on a particular type of issue, such as anger management or depression.
How Do I Find One?
Ask a social worker, parole officer, or the court for a referral to a psychologist, counselor, or psychiatrist, if one has not been recommended already.
Parole officers
How Do They Help?
Parole officers assist and monitor those on parole as they adjust to their life outside prison walls. They might help with everything from finding educational opportunities to ensuring all court-ordered requirements are met.
How Do I Find One?
You might be assigned to a parole officer, depending upon the rules of your release. Feel free to ask your parole officer any questions you might have about education, employment, and