Public Service Careers & Degrees for Veterans
Learn why public service careers fit well with military service, discover which careers and degrees make sense for veterans to pursue, and get answers and resources for your transition to a civilian job.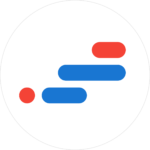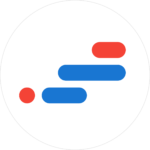 Ron Kness
Ron Kness retired in November 2007 as a Senior Noncommissioned Officer after serving 36 years with the Minnesota Army National Guard. For three years, Mr. Kness served as the 34th "Red Bull" Infantry Division Command Sergeant Major, traveling to operational theaters, active duty and National Guard posts, and military medical facilities to help soldiers and their families. Mr. Kness also served on the Senior Leadership Team that developed and implemented Minnesota's "Beyond the Yellow Ribbon" program. He holds a BA in Business Administration from Metropolitan State University, Saint Paul, MN, and is a graduate of the United States Army Sergeants Major Academy located in El Paso, TX.

Veteran unemployment rates fell to 3.0% in late 2019, demonstrating the value employers place on working with those who served their country. But what does it take to transition out of the armed forces and into the civilian workforce successfully? Public service careers could be a natural fit for the skills acquired in the military while also allowing you to continue serving the public in new ways.
If you like the idea of pursuing a public service career but don't know where to start, this guide is for you. We provide concrete and actionable information in a step-by-step format. Use this guide to learn how to translate military skills to civilian jobs, how to pay for any required education or training programs, and where to find the jobs that combine existing experience with future professional goals.
Why Public Service for Veterans?
When in active service, military members spend their days serving the public interest. That some veterans would want to continue in this vein in a civilian setting makes perfect sense. Reasons why this career transition often provides a great next step:
1
Preference for veterans in governmental hiring
Within the federal government and some state and local governments, veterans receive hiring preference above other non-military candidates. North Carolina provides an example of state-level mandatory preference rules, but check with your state government to learn more about options near you.
2
Continued excitement in everyday work
While not every public service job involves the types of maneuvers done by members of the military, those who still crave a thirst for adventure and intrigue can find work with intelligence and law enforcement agencies or outdoor positions that may remind them of their former jobs.
3
Better retirement pensions
If working for the federal government, employees can join the Federal Employees Retirement System (FERS). The program offers a basic benefit plan, social security, and the Thrift Savings Plan to help people prepare for retirement. These benefits are often more robust than those offered in the private sector.
4
Preparation for governing
Operating as a member of the armed forces calls on individuals to develop skills in delegation, clear communication, leadership, and working with others. It also requires them to maximize resources and find ways of making things happen despite the odds. These skills pair perfectly with roles focused on legislation and governing.
5
Ability to keep giving back
Joining the military represents a selfless act of putting the greater good above individual interests. For some veterans, this passion continues long after they are out of uniform. Public service jobs help them continue fulfilling their desires as a civilian.
Steps for a Military-to-Public Service Transition
If you want to transition from the military to public service but aren't sure where to begin, we offer steps below on how to match your skills to existing roles. We also highlight ideas on how to get the education and training required to learn new skills.
Members of the armed forces moving back into civilian life often sell themselves short when talking about the skills they gained in the service and how those translate to the job market. The reality is that skills gained in the military can be leveraged successfully in many jobs, but sometimes it takes some strategizing to identify how these serve new professional opportunities. Some skills you probably gained in the military to keep in mind when applying for jobs include:
Discipline
The military is known for instilling a keen sense of discipline in service members. While this skill does not often show up on resumes, other words and phrases you can use to describe this include consistency, self-management, commitment to seeing a project through, and the ability to focus on tasks at hand.
Steadiness
Being a service member means functioning in sometimes high-stress environments while still getting the job done. Employers value steady, unflappable employees who can think critically regardless of what's happening around them.
Communication
Whether speaking to those in your chain of command or writing a briefing for dissemination to a wider audience, military members possess precise and succinct communication skills that perfectly compliment many jobs in the public service sector. They also possess a keen sense of hierarchical structures and how to communicate with both superiors and those they manage.
Teamwork
No person is an island in the military and service members must work effectively with people of myriad backgrounds to be successful.
Integrity
Each branch of the military maintains a strict moral code that calls on members to operate in good faith and behave professionally at all times. Employers value professionals they can trust to represent the organization well.
Skill Identifying Resources for Veterans
7 Military Skills Vets Can Use in Securing a Job: Vista College provides a list of additional skills to highlight when writing your first resume.
Military Skills Translator: You can use this tool to search specific military job titles and learn which skills match well to civilian job requirements.
Veteran and Military Transition Center: CareerOneStop offers this one-stop page to help veterans find info on financial support, training, and employment.
In the military, you're often told what to do rather than asked what you want to do. While this system works for the armed forces, it's okay – and recommended – to assess your interests before entering the job market. This exercise can help align your interests and passions with a role that will benefit from your excitement about the work. A few tips for doing this include:
Read up on jobs
Take time to read career profiles, compare several different jobs, and look at roles that are projected to be in demand over the coming years. Make note of the ones that pique your interest.
Identify career goals
Some people identify a high salary as their biggest need while others want to feel creatively fulfilled. Think about what you want out of a job and rank those in order of importance.
Take an assessment
Plenty of self-assessment tools and quizzes exist to help you learn how your interests, personality type, and working habits align to various roles.
Think about additional training/education
Consider whether you are interested in and/or willing to re-train (if necessary) for a job matched to your interests.
Chat with others
Ask a few people who know you well what type of job they see you in. They may be able to provide insight or ideas around jobs that fit your personality and interests.
Interest Identifying Resources for Veterans
Interest Assessment: Use this tool provided by CareerOneStop to self-assess your professional interests and get recommendations on potential careers.

Your Career Path, Finding the Right Job: Military One Source offers several actionable tools for identifying professional interests after service.
Choose Your Public Service Career Path
Veterans can select from many meaningful public service career paths based on unique interests and career goals. Some individuals may want to continue in a path similar to the work they did in the military while others may look for a fresh start. Staying active and/or working outdoors may appeal to many new veterans, while others feel drawn towards a more traditional office position.
Recognizing that the job search can feel overwhelming without some direction, the following section takes a look at some of the most popular industries for armed service members transitioning out of the military and into the civilian workforce.
Career Choice Resources for Veterans
Feds Hire Vets: Run by the U.S. Office of Personnel Management, this helpful website supports veteran job seekers trying to find a career matched to their skills and interests.

Veteran Employment Center: The U.S. Department of Veterans Affairs provides a tool designed to match veterans to meaningful career paths.
Get Education and Training
Education may last from just a few months to several years, depending on the career.
Paying for Your Education
Several options exist to help veterans pay for their educations without breaking the bank. The GI Bill helps cover tuition, fees, and school supplies, with amounts depending on length of service. Those with at least three years can use the Post 9/11 GI Bill and receive full benefits when attending a public school. Individuals interested in attending a private institution or a public school outside their state of residence may apply where available for the Yellow Ribbon Program to cover costs outside GI Bill funding.
Aside from awards specific to veterans, many types of public service funding exist for those who decide to give back to their communities. The federal government offers the Public Service Loan Forgiveness program for individuals who made 120 qualifying payments over a 10-year period while working in public service. Several other student loan forgiveness opportunities exist for individuals working in specific high-need fields and/or locations that support public good, such as teachers and nurses.
In addition to these services, veterans should look into state and local government programs for both public service careers and veterans. They should also ask if any funding opportunities exist at their chosen college or university.
Carving out Time in Your Schedule for Learning
1 Consider online education programs
Rather than driving to class multiple times per week, online public service degree and training programs allow you to learn from any location with an internet connection. These programs often provide flexibility in terms of when you watch lectures and complete assignments as well.
2 Work with your employer
If balancing a full-time job and education feels overwhelming, see if your employer will allow for modified hours and/or working from home a couple days per week. You can use the time typically spent in rush hour traffic to do schoolwork.
3 Get on the same page with family
If you have a spouse and/or children, get on the same page with them before starting a training program. Discuss what your schedule will look like and find ways of managing responsibilities and expectations in a healthy way.
4 Ask for help
If you feel overwhelmed pursuing education on top of life responsibilities, ask for help. Speak with your program director or academic advisor to find ways of making it work.
5 Attend year-round
While many education programs traditionally offered only fall and spring semester schedules, more and more schools now provide year-round education. Find one of these if you want to graduate more quickly.
Education and Training Resources for Veterans
GI Bill: The U.S. Department of Veterans Affairs offers detailed information on eligibility requirements and other mandates for receiving GI Bill funding.

Yellow Ribbon Program: Provided via the Department of Veteran Affairs, this veteran-specific funding program helps those who want to attend a college not fully covered by the GI Bill.
Veterans often have lots of questions about what it takes to get hired and how they can find a meaningful job after leaving the armed forces. We provide answers to some of the most common questions below.