Getting Your Social Work License: State by State Requirements
Learn how requirements differ from state to state and find out what it takes to become a licensed social worker in your state.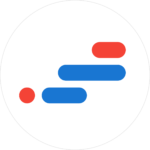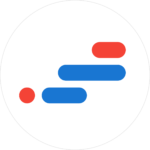 You've worked hard to earn your social work degree. Between the long nights studying for exams and the early mornings preparing for your field assignment, you've dedicated yourself to your dream of helping others. But, before you can begin truly helping people as a social worker, you need to become licensed.
Social work licensure ensures that you've met the qualifications necessary to work as a professional in the field. It indicates a level of competency and signals to employers that you've graduated from an accredited program. Without licensure, the social work degree you've earned can't be applied in a professional setting, making it a crucial part of the process. While many states will have similar social work licensure requirements, each state is unique and finding out what your state mandates is key to beginning your career. Continue reading to find out what requirements your state has for social work licensure and get your most asked questions answered along the way.
FAQs About Getting Licensed as a Social Worker
If you're thinking about whether or not to pursue licensure as a social worker, there are a several important factors to consider ahead of time. It's only natural to have questions as you begin process to becoming a working professional. Read on to find the answers to some of your most common questions.
Who needs a social work license?
Licensure requirements vary among states and are determined by your state's licensing board or agency. In some states, you don't need a license to work as a social worker in a limited capacity. However, there may be restrictions on your scope of practice, and you might not be able to professionally identify yourself as a social worker. On the other hand, some states require that any professional who works in a social work position, whether in a clinical capacity or not, possess some kind of licensure through the state board.
What are the different types of social work licenses?
There are about a dozen common social work licenses available to professionals in the U.S. Social work licenses generally can be categorized as those for candidates with undergraduate or graduate degrees, and whether or not you'll need clinical training for the license. The specific titles for licenses may vary slightly among states, as well. The most commonly offered social work licenses include:
Master's Level or Higher:
Licensed Master Social Worker (LMSW)
Licensed Clinical Social Worker (LCSW)
Certified Independent Practice Social Worker (CIPSW)
Independent Social Worker (ISW)
Licensed Social Worker-Administration (LSW-ADM)
Licensed Social Work Associate and Advanced (LSWAA)
Bachelor's Level or No Degree Required:
Licensed Baccalaureate/Bachelor Social Worker (LBSW)
Certified Advanced Practice Social Worker (CAPSW)
Licensed Advanced Practice Social Worker (LAPSW)
Licensed Social Work Associate (LSWA)
Licensed Social Work Associate and Independent Clinical (LSWAIC)
Social Work Associate (SWA)
Do I have to take an exam to become licensed?
What is the purpose of social work licensing?
Licensure ensures that social workers are prepared to work with the public within established standards and follow guidelines for safe professional practice. When you fulfill the requirements for licensure as a social worker, it shows that you have the knowledge to provide ethical guidance for others that meets high professional standards.
Can I only work in the state in which I'm licensed?
Yes, you may only work in the state where you earned licensure. A full reciprocity system between states for social workers in the U.S. does not currently exist. Most states, however, will accept your previous training and credentials and help you meet your new state's requirements. This may require extra work on your part, however, since social work licensure requirements vary among states. For many social work professionals, this can be a time-consuming and challenging experience. Professionals can save time and energy by joining the ASWB Social Work Registry.
Social Work Licensure Requirements by State
If you're considering pursuing licensure as a social worker in your state, it's important to know how to contact the state licensing board, which types of professional licenses are available to you, and if there are hands-on, fieldwork requirements. Here's a list of requirements by state, along with links to each state's licensing board so you can get more information.